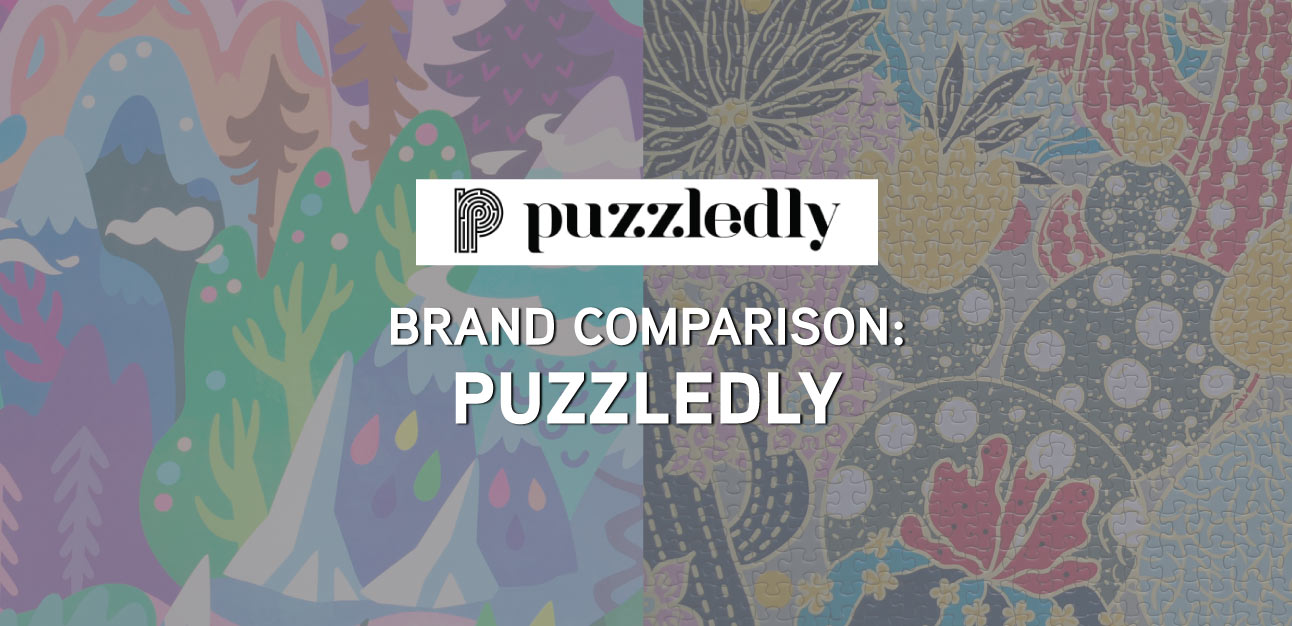 Brand Comparison: Puzzledly
This page is part of our Puzzle Brand Comparison. You can find the overview page here
Shop Puzzledly puzzles
Last Updated On: February 28, 2022
Summary: Puzzledly offers incredibly colorful and modern puzzle images, ranging between 500 and 1000 pieces. The pieces are your standard grid cut of two in two out piece shapes, have a semi gloss finish and white paper backing. The box is sturdy, and includes a reference poster.
Image Categories: Modern art, photography, patterns, and more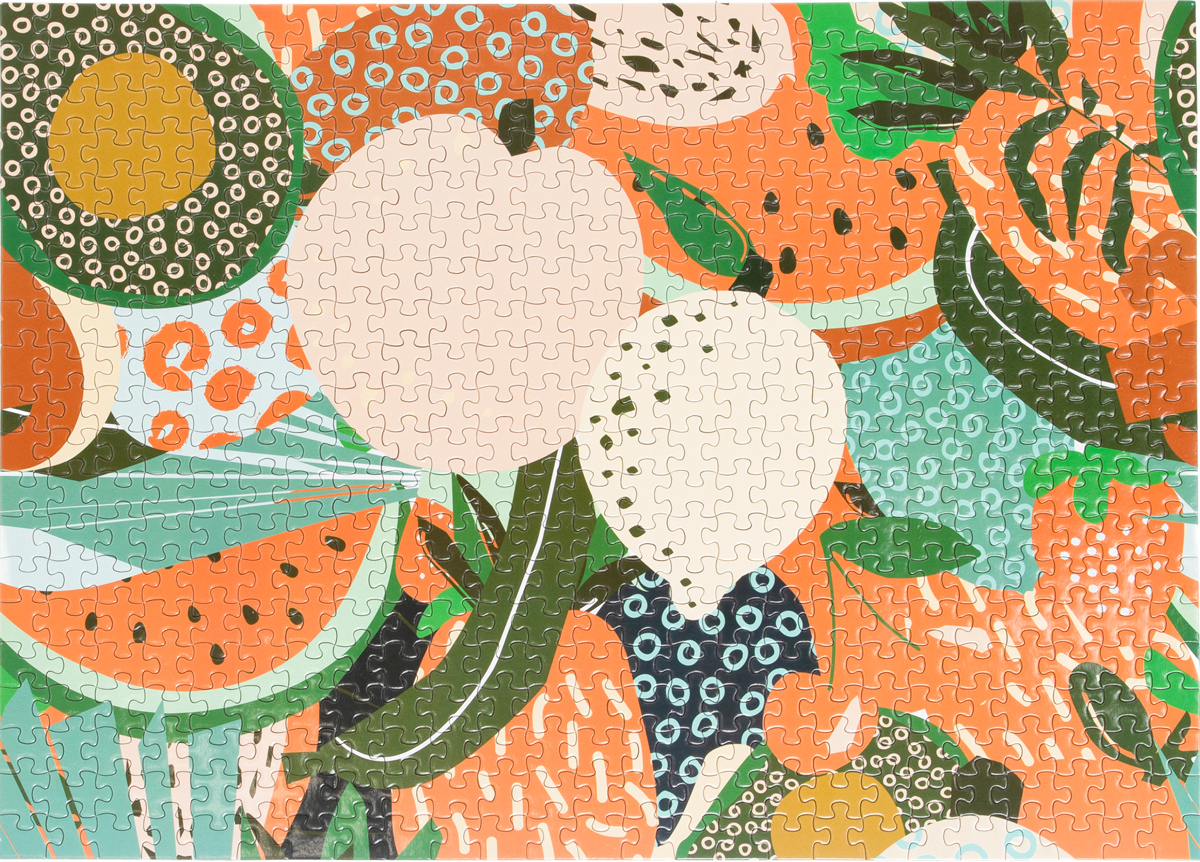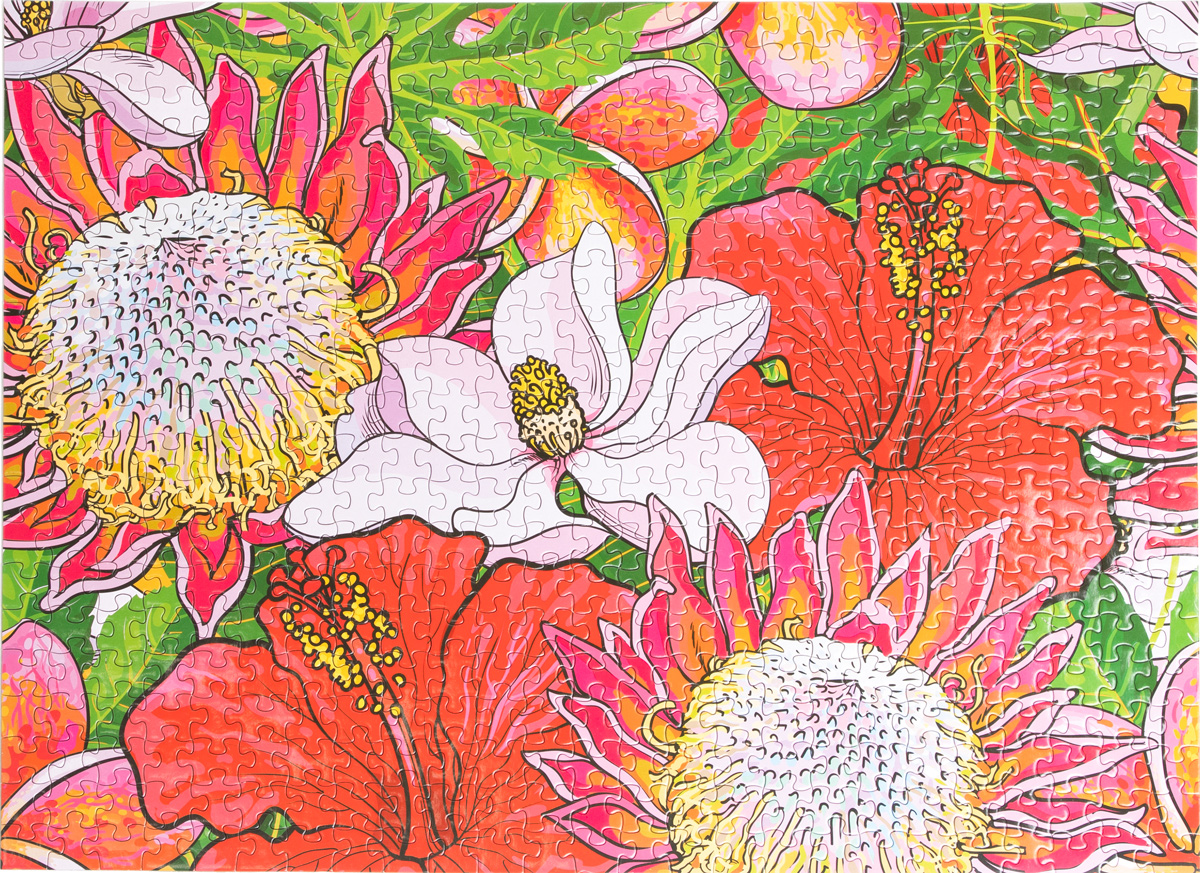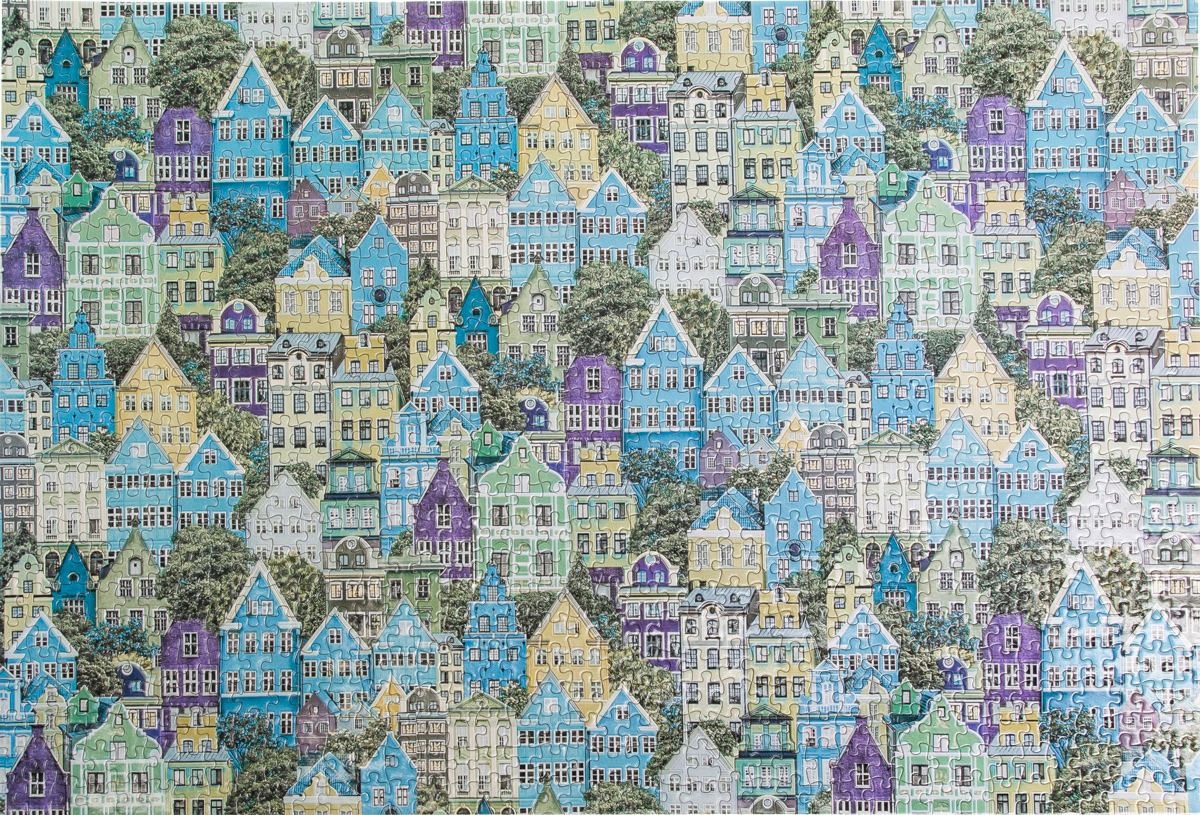 Key Facts:
Cut: Standard grid cut with 2-in-2-out pieces (H shape)
Front Finish: Glossy
Piece Backing: White paper backing
Piece Thickness: 1.8mm or 0.07in
Puzzle Dust Level: Low
Piece Fit: You can move small sections around easily and the entire puzzle can be picked up at the end. There can be false fits depending on image
Piece Counts Offered: 500, 1000
Packaging: Boxes are rectangular or square (for circular puzzles) and come shrink wrapped. Pieces come in a non-resuable plastic bag.
Box Bonuses: Reference poster included
What Comes in the Box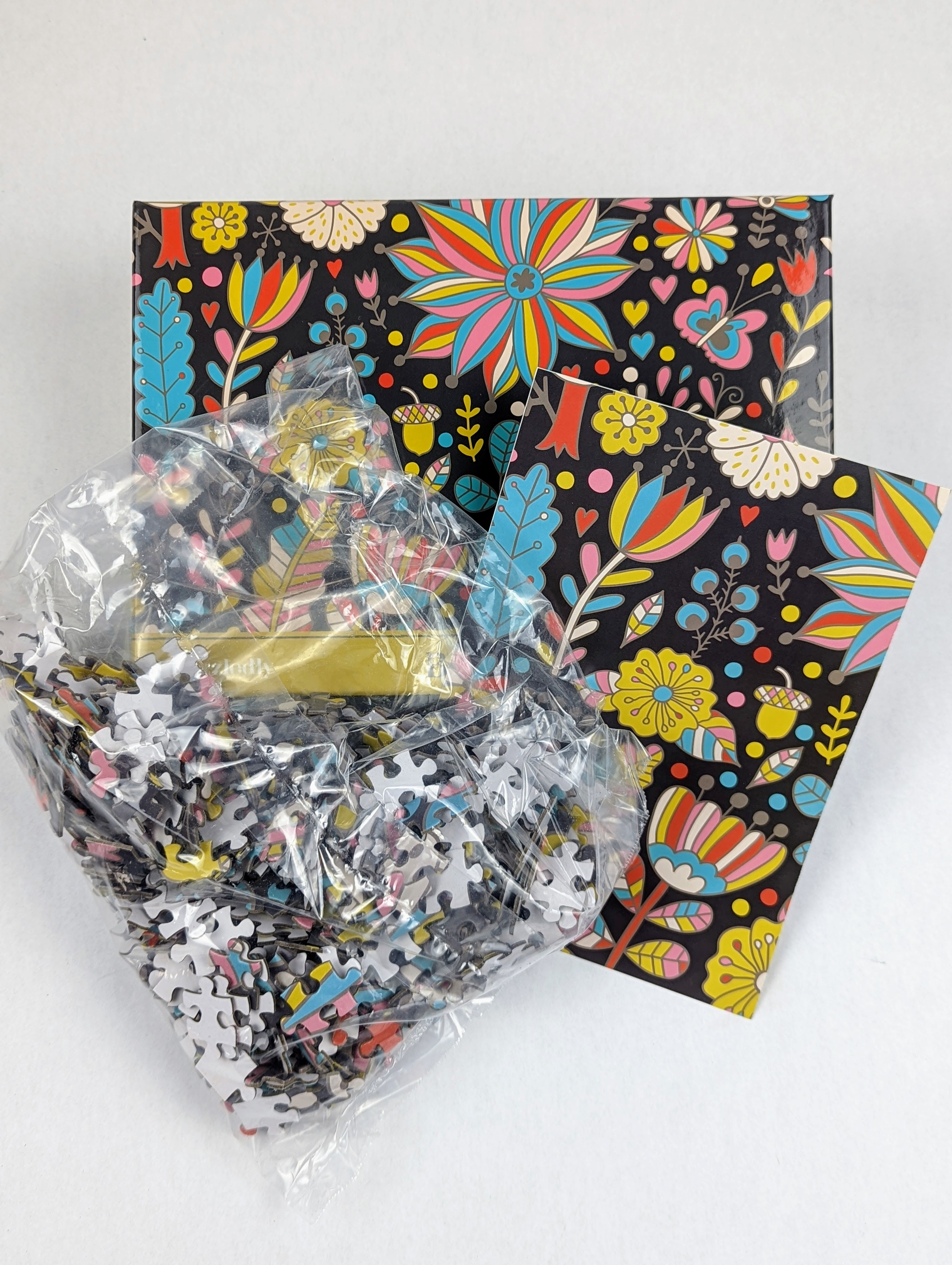 Examples of Piece Shapes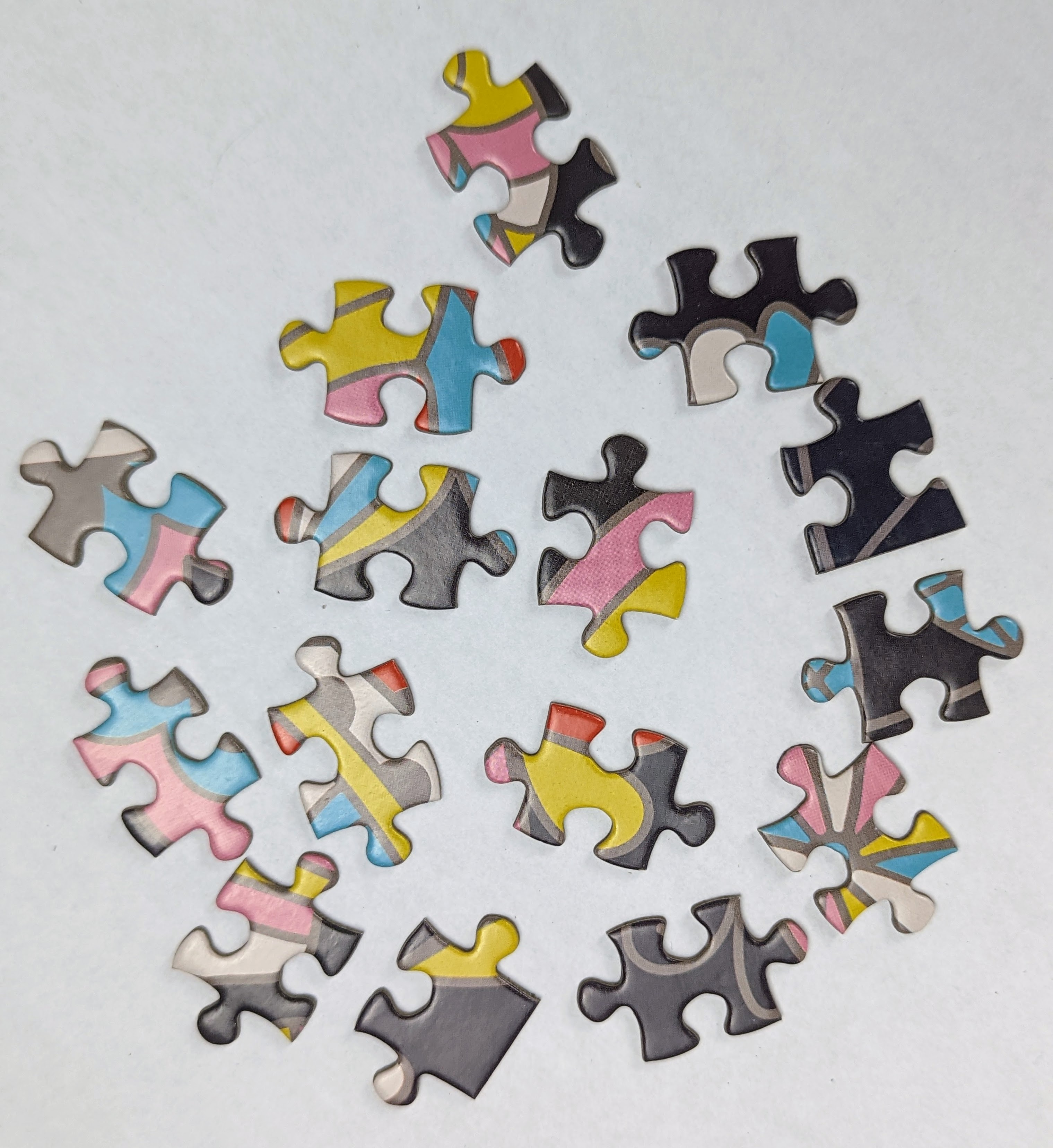 Front and Back of Box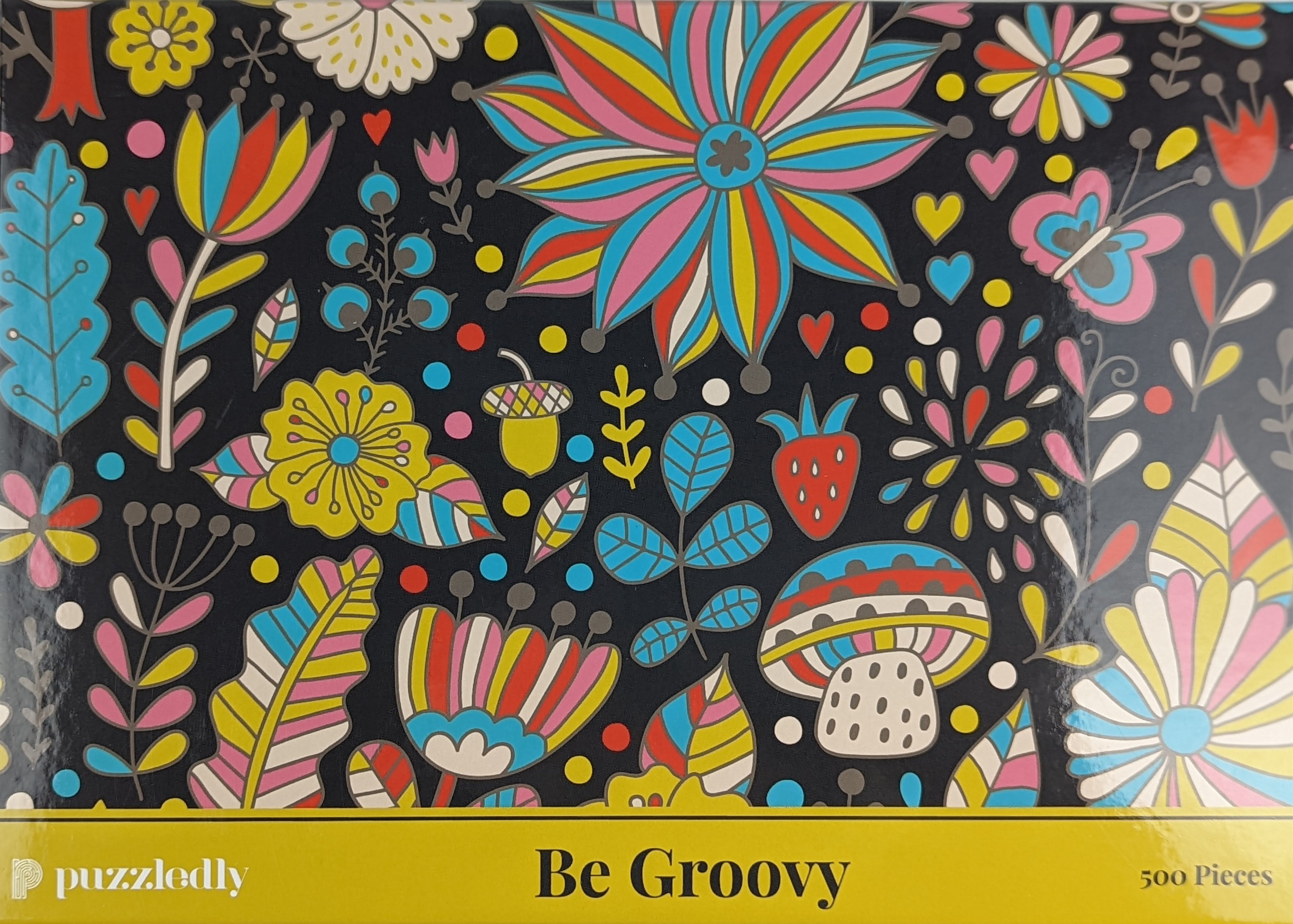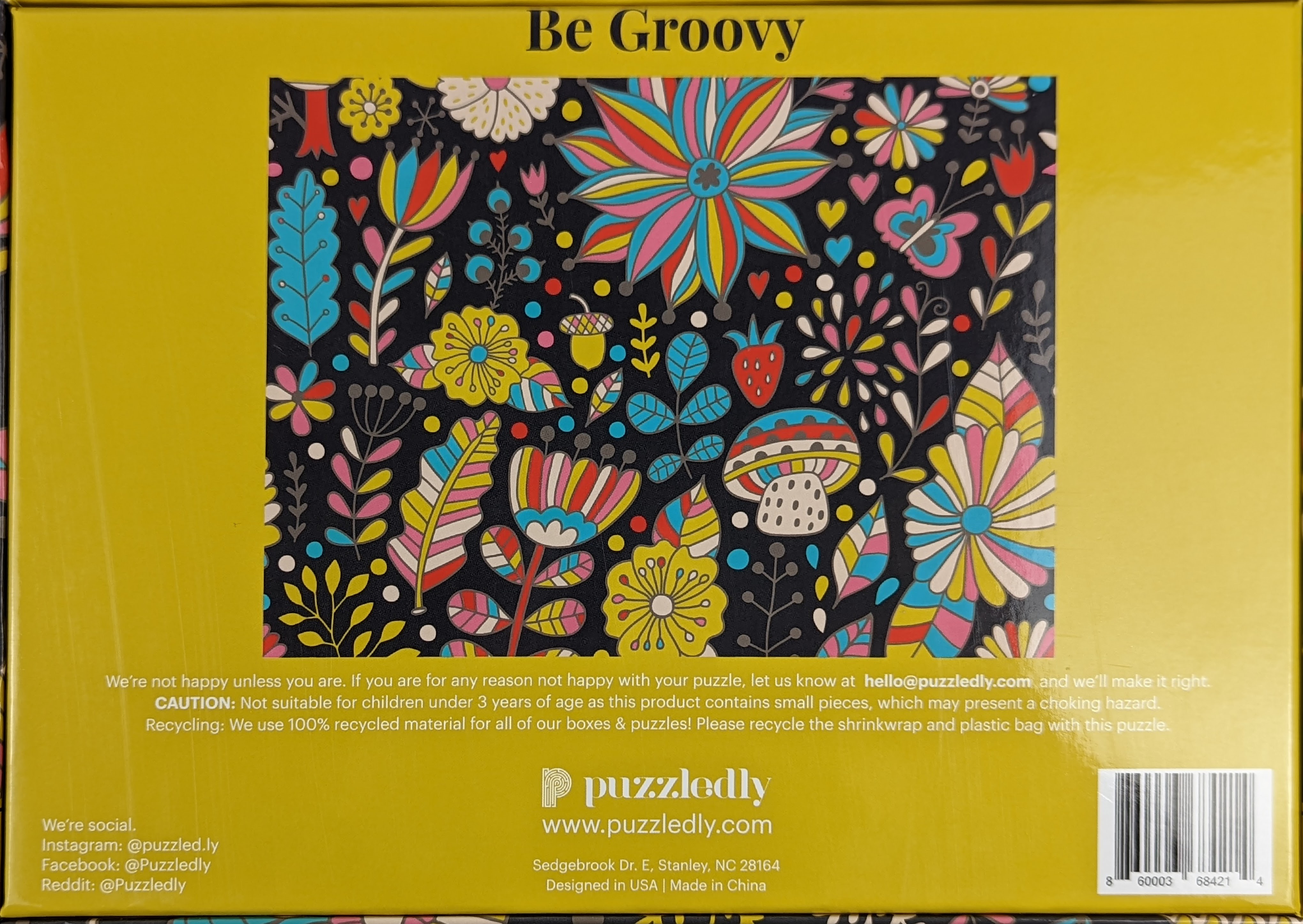 Sides of Box




Completed Puzzle Image