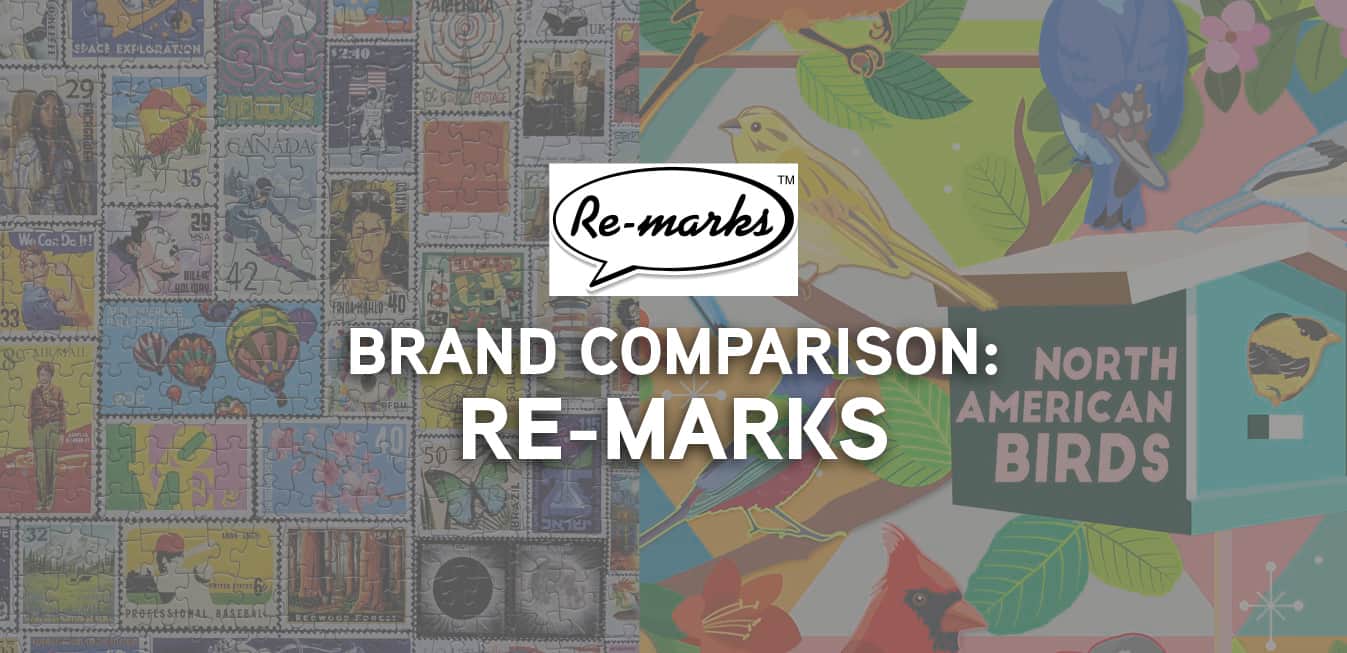 Brand Comparison: Re-marks
Stay tuned! This brand comparison page is coming soon!
This page is part of our Puzzle Brand Comparison. You can find the overview page here
Shop Re-marks puzzles
Last Updated On: February 28, 2022
Summary: Remarks is a US based puzzle brand, known for their colorful and sometimes nostalgic collages. Remarks boxes are compact and include a reference poster. The pieces are sturdy, with your normal cardboard finished sheen, and standard grid cut pieces with a little touch of variety on the normal 5-6 piece shapes.
Image Categories:
Key Facts:
Cut: Most are random cut, but a few are ribbon cut with a variety of piece shapes
Front Finish: Semi-glossy
Piece Backing: Plain chipboard
Piece Thickness: 1.8mm or 0.7in
Puzzle Dust Level: Low
Piece Fit: Looser fit. You will need a tool to move larger sections. Little to no false fits.
Piece Counts Offered: 100, 200, 250, 300, 500, 850, 1000
Packaging: Boxes are compact and square. The pieces come in a non resealable plastic bag.
Box Bonuses: Reference poster included
What Comes in the Box
Example of Piece Shapes
Front and Back of Box
Sides of Box
Completed Puzzle Image