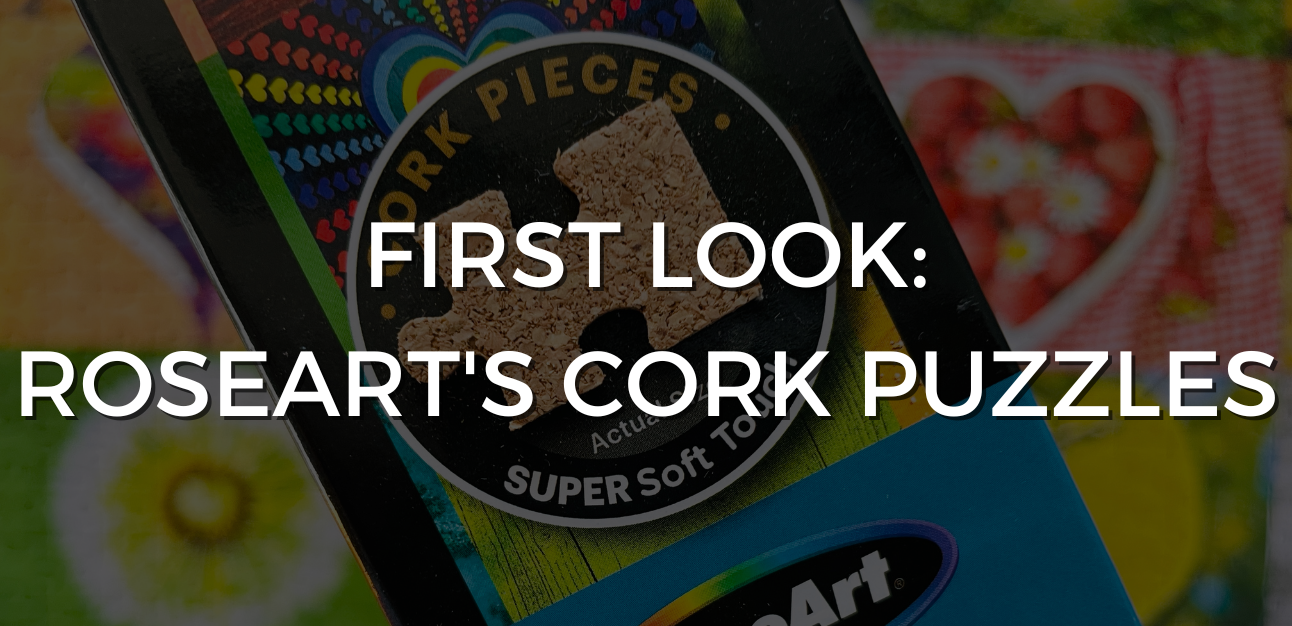 First Look: RoseArt's Cork Puzzles
I am so incredibly excited to get to introduce to you the newest type of puzzles coming to Puzzle Warehouse- Kodak by RoseArt cork puzzles! RoseArt dropped six new beautiful and colorful 1000 piece designs in their Kodak line- but instead of using plain old blue board, they decided to up the ante by choosing cork! This is by far one of the most interesting and unique puzzle materials I have had the pleasure of piecing together!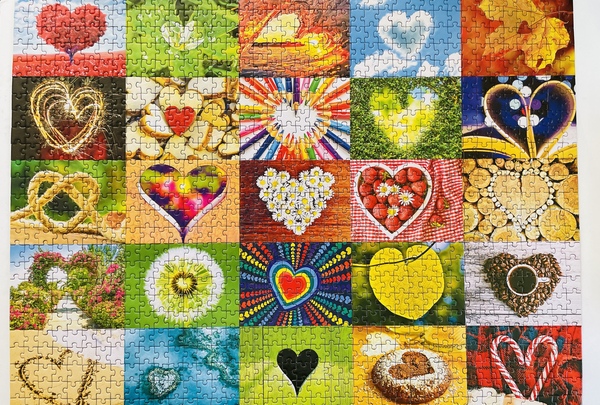 Love is Everywhere | Kodak | 1000 cork pieces
The very first thing I noticed when I started this puzzle- was that there was absolutely NO plastic! The box was not wrapped in plastic, but was instead held together by two small circular clear stickers on the edges. Once inside the box, the actual cork pieces are housed in a paper bag- this is not reusable per se, but I was very careful when opening it, and will be able to reuse it to hold my pieces again! There is also a really nice quality poster included.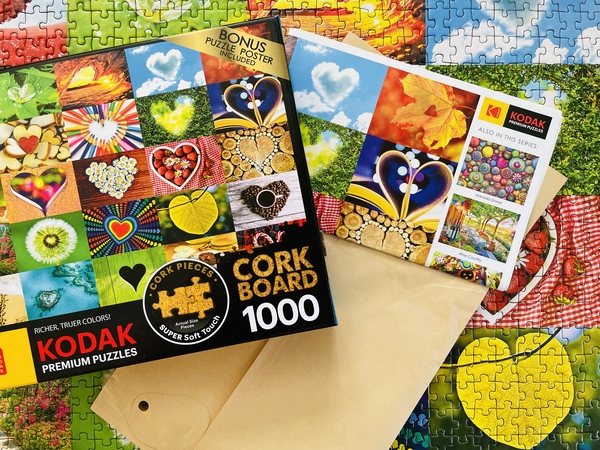 I was intrigued by how green this packaging was, so I dug a little deeper. I found that cork is an incredibly sustainable product! Did you know that there are actual cork oak forests? I had no idea!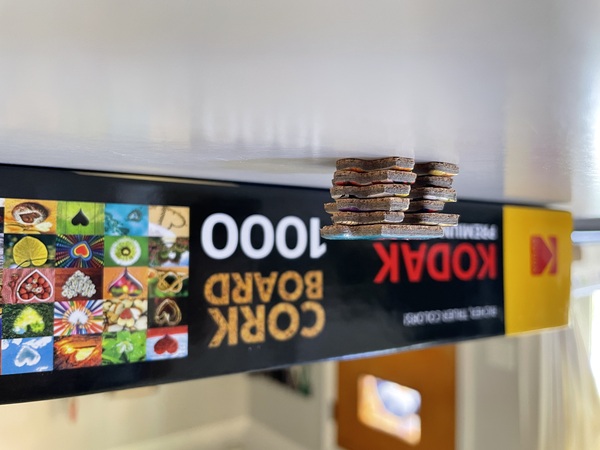 The cork used for these puzzles are harvested from these cork oak trees in, get this- not by cutting them down, but by gently stripping away their bark. The trees will then grow this bark back over 9-12 years where it can be harvested again. But while the trees are growing the bark back, they clean our air at an incredibly high rate! Apparently, it takes a large amount of carbon for the tree to photosynthesize into energy to regrow the bark again- which helps purify our air. When I read about this process, I totally nerded out because I thought it was so cool!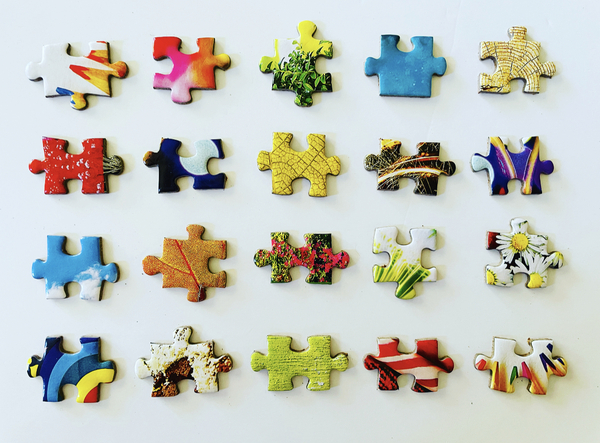 So- is the puzzle as cool as the process of harvesting cork? Absolutely! First, the cork has an incredible feel! It's so soft, and for the first time, I was rubbing the back of the pieces instead of the front! The cork also makes for a really great piece fit. It was easy to move small, medium, and large sections of this puzzle around, and it easily passes the puzzle pickup challenge.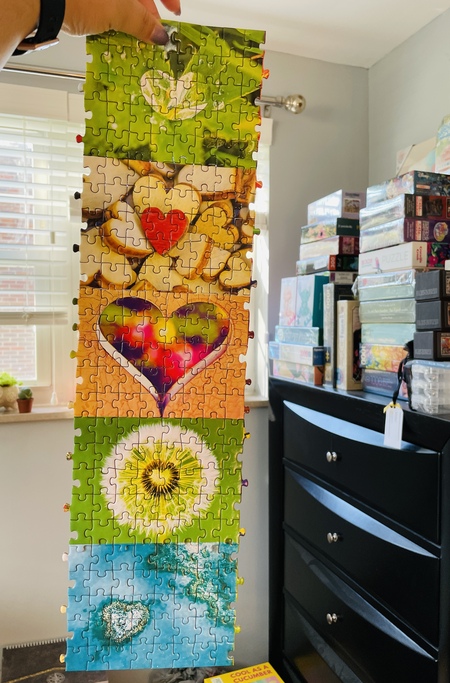 The pieces themselves are very sturdy, and the color and detail of the image is stunning!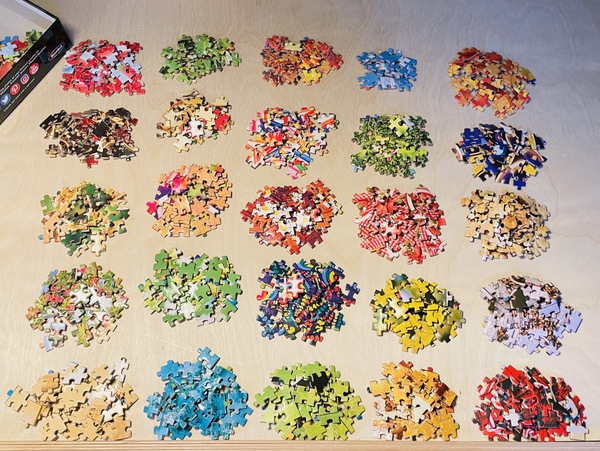 I chose to piece together Love is Everywhere- and I really enjoyed this puzzle from start to finish. I was truly amazed at how crisp and clear the details came through in this puzzle. I did sort this puzzle into each little heart image, and pieced it together in rows. I was very grateful for how well the pieces held together, because I stacked each row on top of each other when they were finished, which kept my puzzle board incredibly organized.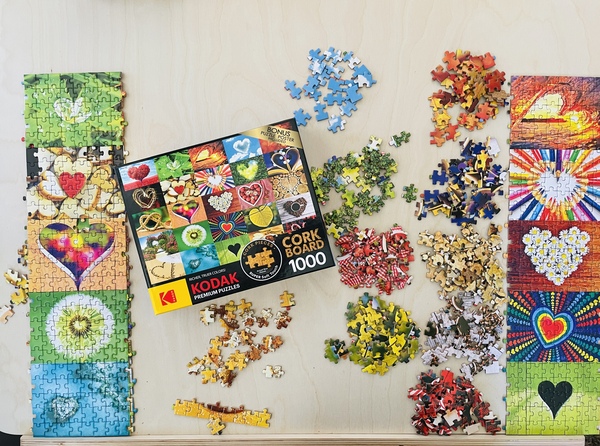 This puzzle was not overly challenging, which I appreciated, because I spent most of my time just enjoying the experience of my first cork puzzle.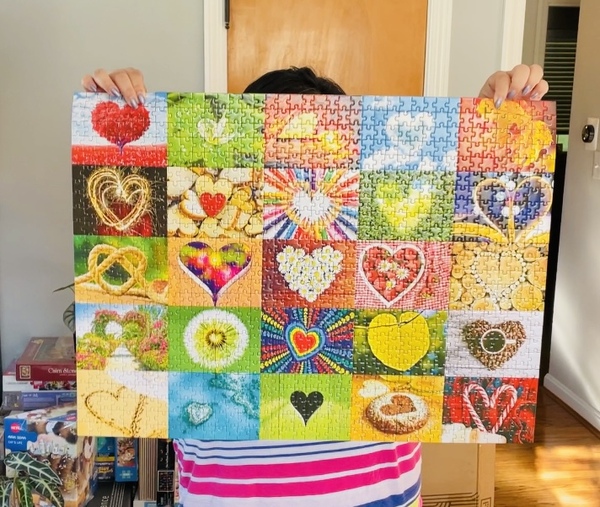 Some interesting last minute thoughts: this puzzle was not difficult to tear apart! In the beginning, I worried that the cork back was going to make it difficult to tear down afterwards, but it was just as easy as tearing apart a normal puzzle. There was minimal puzzle dust- and really- it was minimal puzzle cork dust! For me, the cork only elevated the puzzle experience, and had no negative impacts on my puzzling experience.
Check out all six new cork puzzle images in the Kodak line from RoseArt- I think you'll find you love the cork experience as much as I did! I don't know about you, but Mandala Stones is high on my wishlist!
Until next time- piece out and happy puzzling my Jigsaw Junkies!
Amanda @600hoursofpuzzle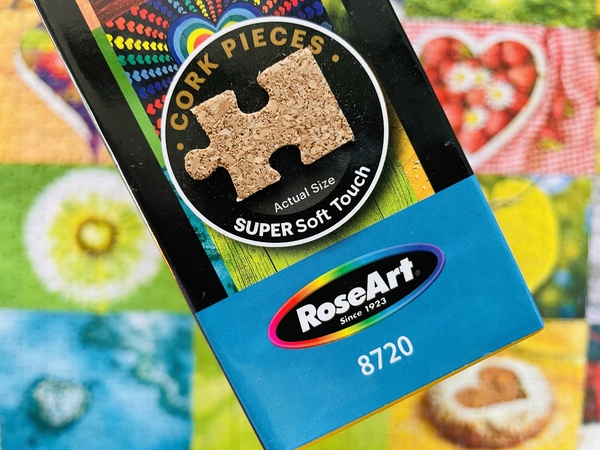 PS: In case you were wondering, there are plans for more cork puzzles from RoseArt! YAY! Here are the other titles currently available in the series!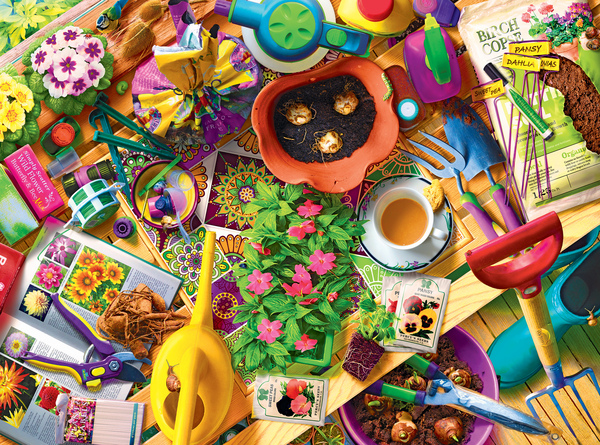 Inside the Gardener's Shed | Kodak | 1000 cork pieces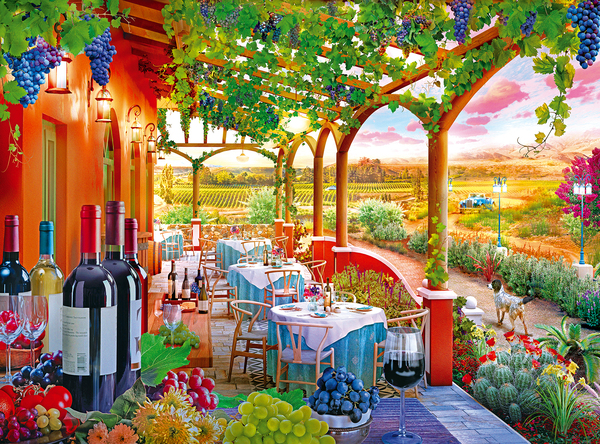 Wine Country | Kodak | 1000 cork pieces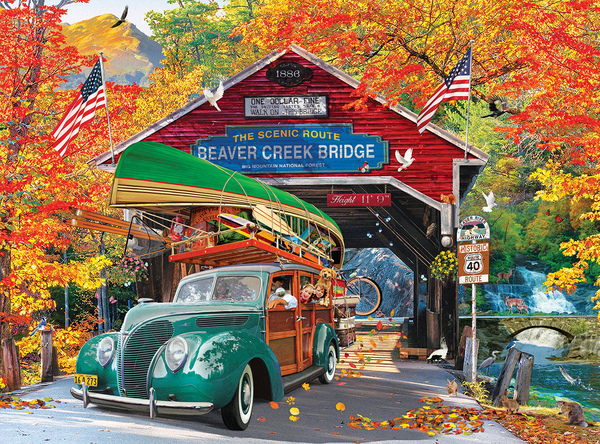 Covered Bridge | Kodak | 1000 cork pieces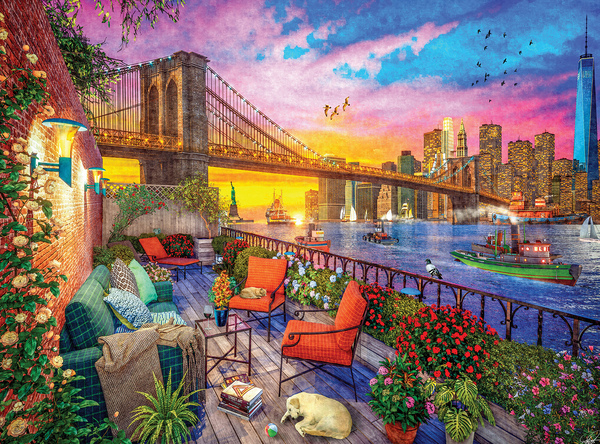 Manhattan Balcony Sunset | Kodak | 1000 cork pieces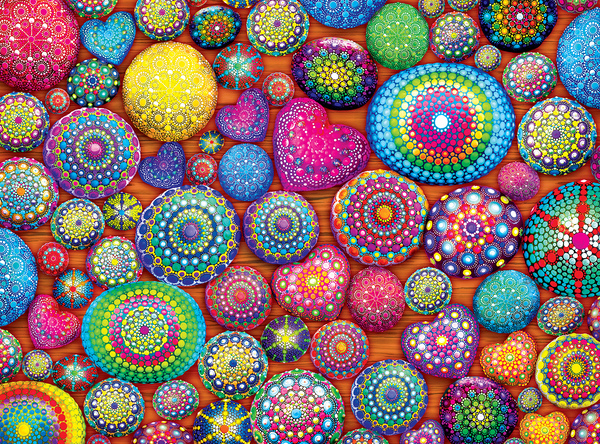 Mandala Stones | Kodak | 1000 cork pieces