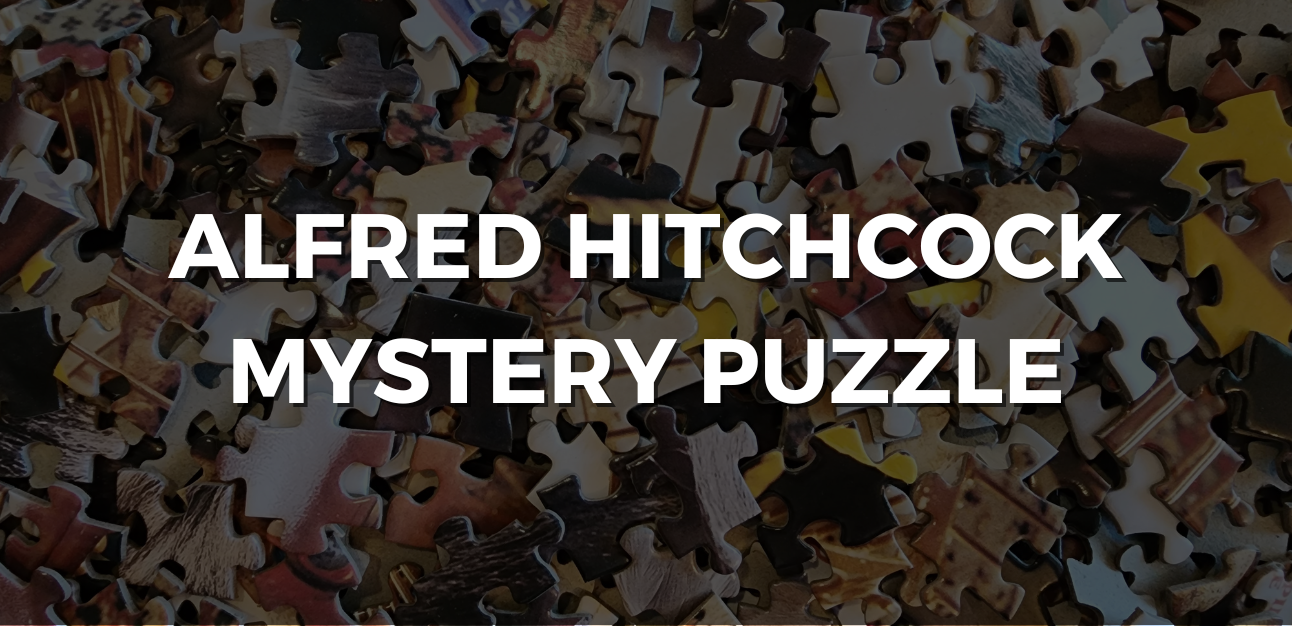 Alfred Hitchcock Mystery Puzzle
For the month of October, I want to share one of my favorite kinds of jigsaw puzzles with you: murder mystery puzzles. These are great any time of the year, but especially fun during the spooky season! And who better a subject for a good murder mystery than the Master of Suspense himself, Alfred Hitchcock?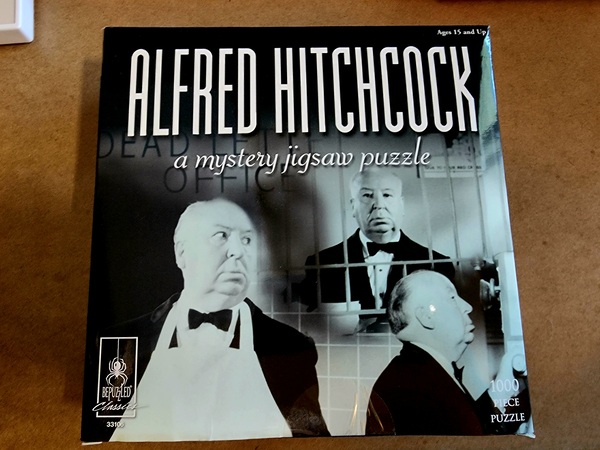 This Alfred Hitchcock puzzle by Bepuzzled is a mystery, so the puzzle you assemble is not what's on the box and there is no reference picture to work from. Instead of a picture, there is a story to read. This one is a 12-page mystery by Larry Zacher. So you read the story, assemble the puzzle and solve the crime. But the order doesn't matter, I usually assemble the puzzle first and then read the story.
Don't worry if you can't solve the mystery, on the last page they give you the solution. It's printed backwards and they instruct you to hold it up to a mirror to read, but what I do is take a picture of it with my phone and then flip the image.
The puzzle is made up of 1000 ribbon cut glossy pieces.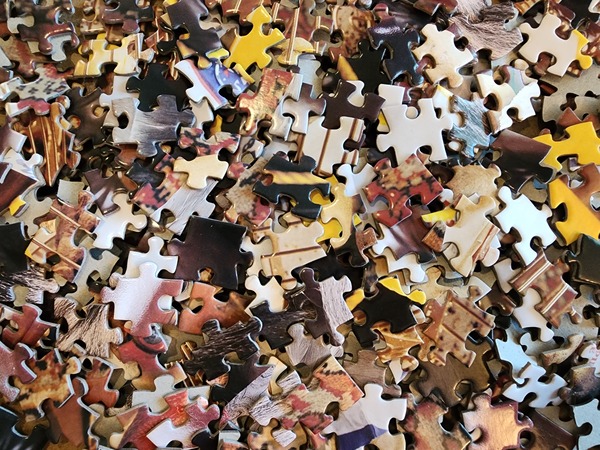 I start a mystery puzzle just like any other, sort the pieces and start with the edges.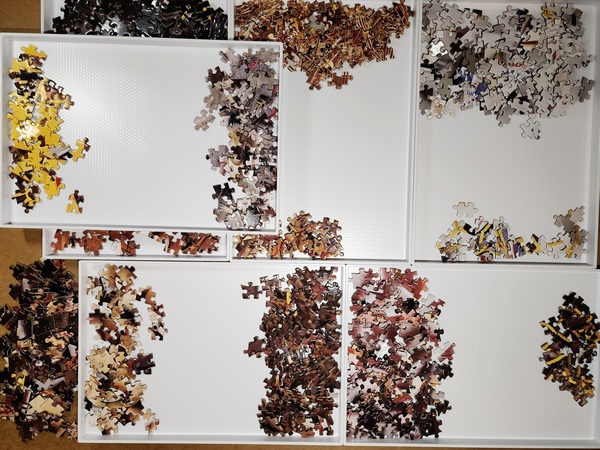 After the initial sort, I sort the edge pieces by color to make the assembly easier.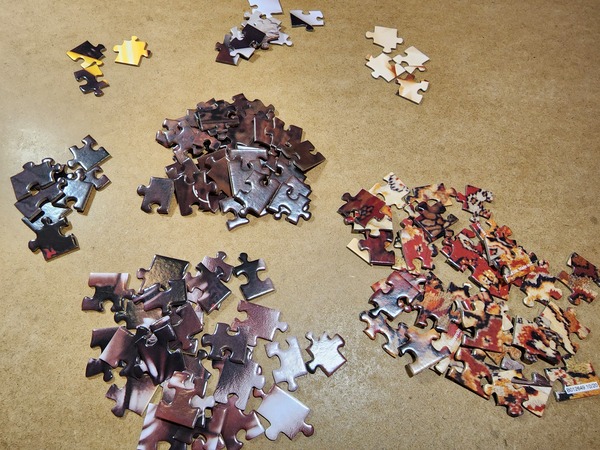 Since the picture is a mystery, I just start putting pieces together. They will be floating in the middle until I find where to anchor them to the edges.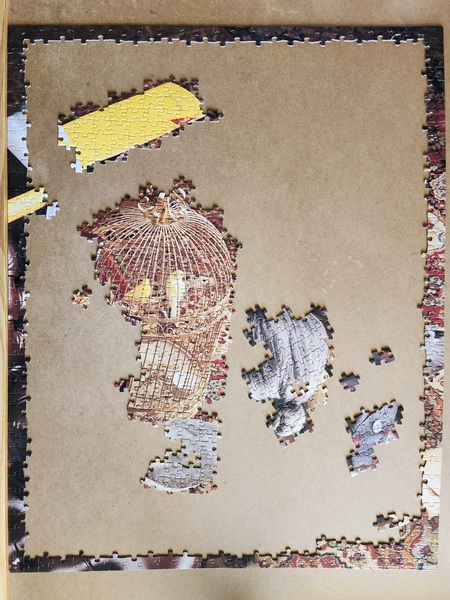 If I start to get crowded in the middle, I grab a small piece of foam core and work sections of the puzzle on that. Then I can set that section aside until I figure out where it fits.
I choose piles of colors to work through and when I get stuck, I move to the next pile.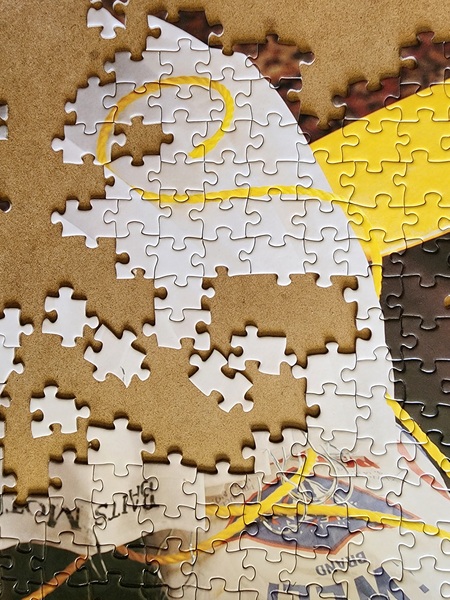 I love the added challenge of these mystery puzzles. Puzzling is already a great workout for your brain, it helps flex your logical thinking, concentration and memory. In addition, with this kind of puzzle you have the added benefit of reading and trying to solve the mystery.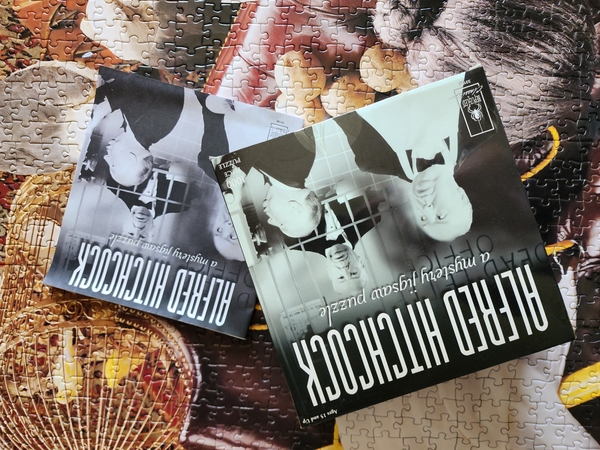 If you are ready to put your Detective hat on, here are a few more mystery puzzles to try: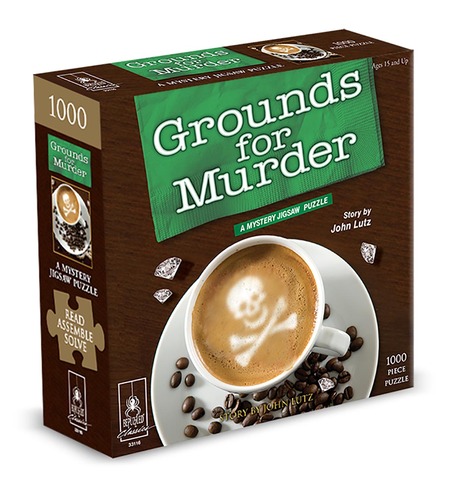 Grounds for Murder | BePuzzled/University Games | 1000 pieces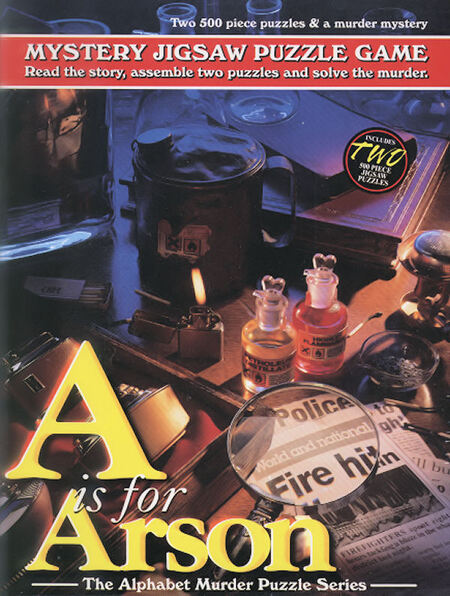 A is for Arson | TDC Games | 1000 pieces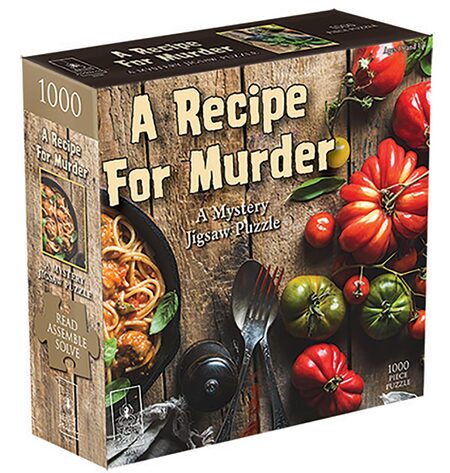 A Recipe for Murder | BePuzzled/University Games | 1000 pieces
I hope you'll give one of these mystery puzzles a try, I think you will really enjoy them.
Happy puzzling,
Angel @endless.puzzles