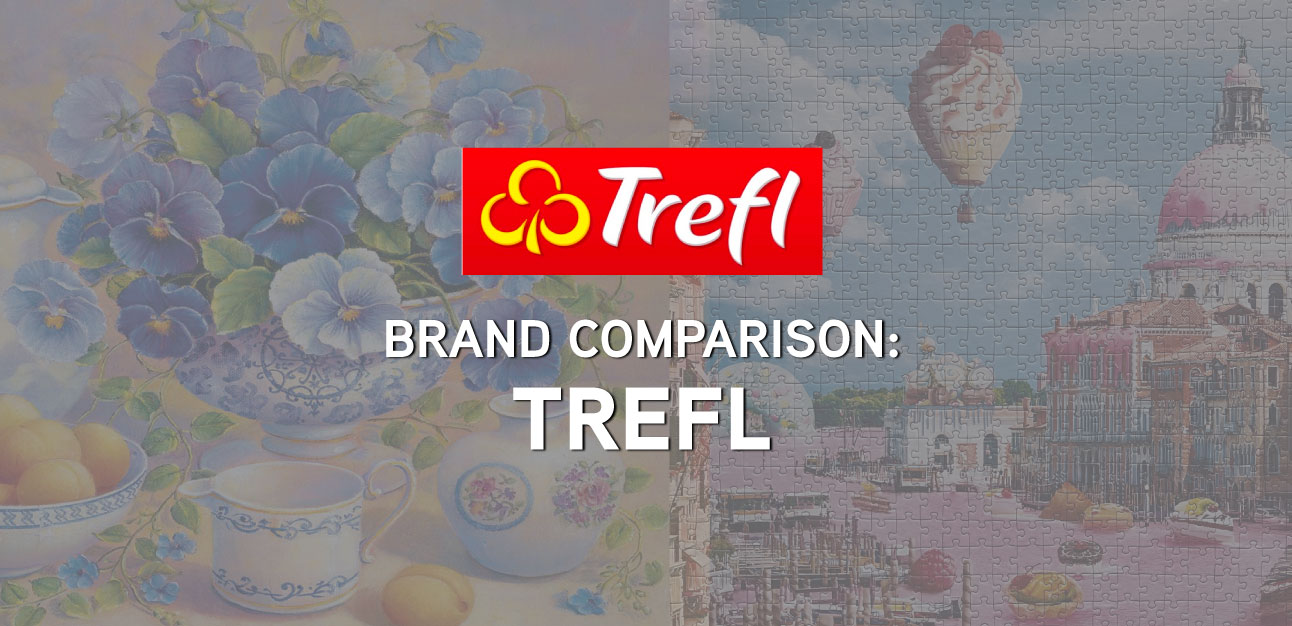 Brand Comparison: Trefl
Stay tuned! This brand comparison page is coming soon!
This page is part of our Puzzle Brand Comparison. You can find the overview page here
Shop Trefl puzzles
Last Updated On: February 22, 2022
Summary:
Image Categories:
Key Facts:
Cut: Ribbon cut with varied piece shapes
Front Finish: Linen
Piece Backing: Standard chipboard
Piece Thickness: 1.9mm or 0.07in
Puzzle Dust Level: Low
Piece Fit: Loose fit. Some false fits due to similar piece shapes
Piece Counts Offered: 500, 600, 1000, 1500, 2000, 3000, 4000
Packaging: Boxes are large and rectangular. The box is sealed with plastic and the pieces come bagged.
Box Bonuses: None
What Comes in the Box
Example of Piece Shapes
Front and Back of Box
Sides of Box
Completed Puzzle Image