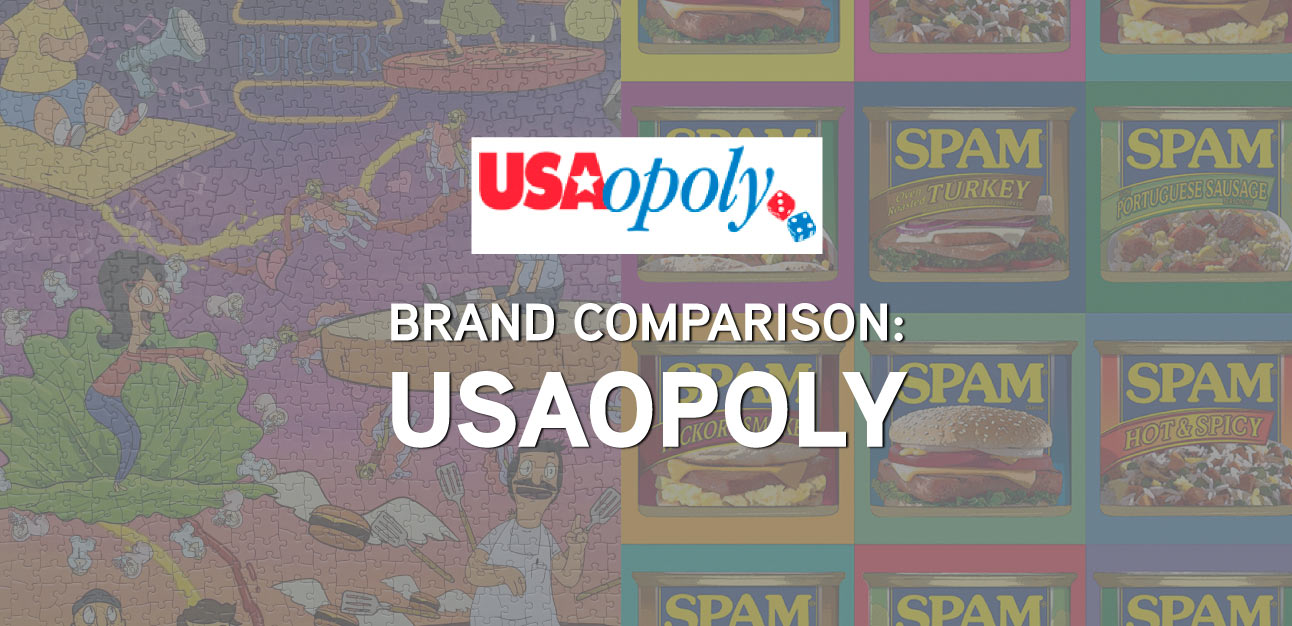 Brand Comparison: USAopoly
This page is part of our Puzzle Brand Comparison. You can find the overview page here
Shop USAopoly puzzles
Last Updated On: February 8, 2022
Summary: USAOpoly is known for their pop culture related puzzles. From TV shows and movies to video games to 80s and 90s nostalgia, they have a puzzle for everyone. The also produce many board and card games. You might also find them advertised as TheOp.
Image Categories: Pop culture, food, music, video games, and more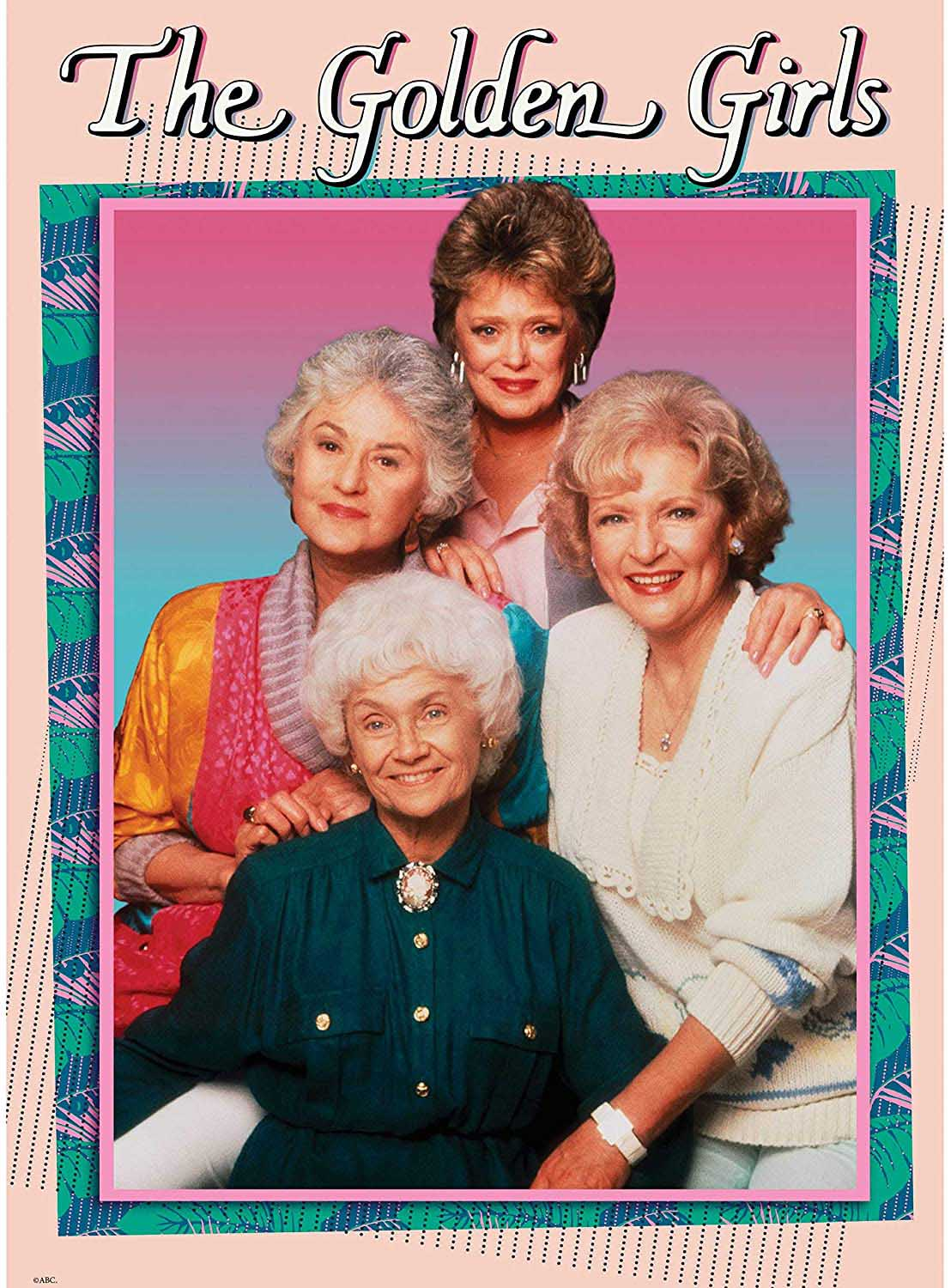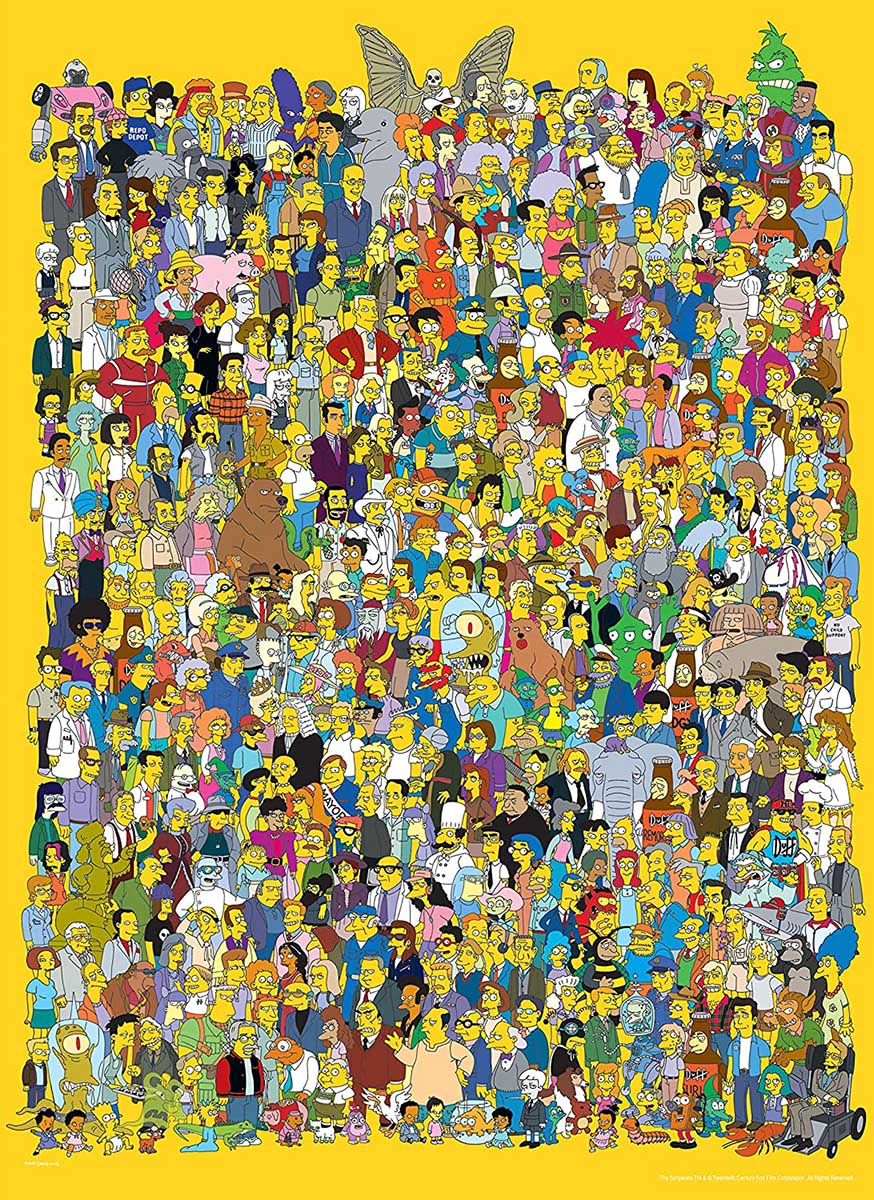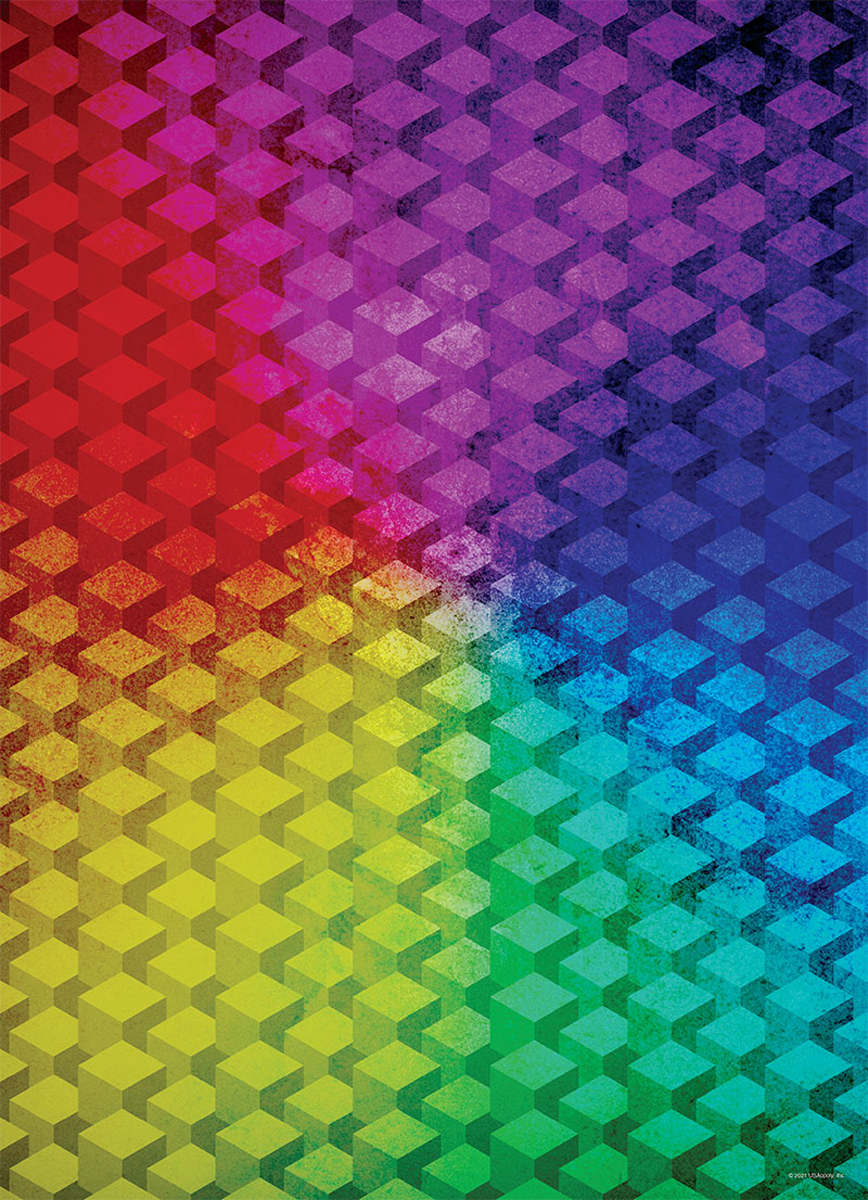 Key Facts:
Cut: Random cut
Front Finish: Linen
Piece Backing: Blueboard
Piece Thickness: 1.6mm or 0.06in
Puzzle Dust Level: Medium
Piece Fit:
Piece Counts Offered: 550, 1000
Packaging: Box is rectangular and compact. It comes wrapped in shrinkwrap and the pieces come bagged. Full image is displayed on back of box.
Box Bonuses: None
What Comes in the Box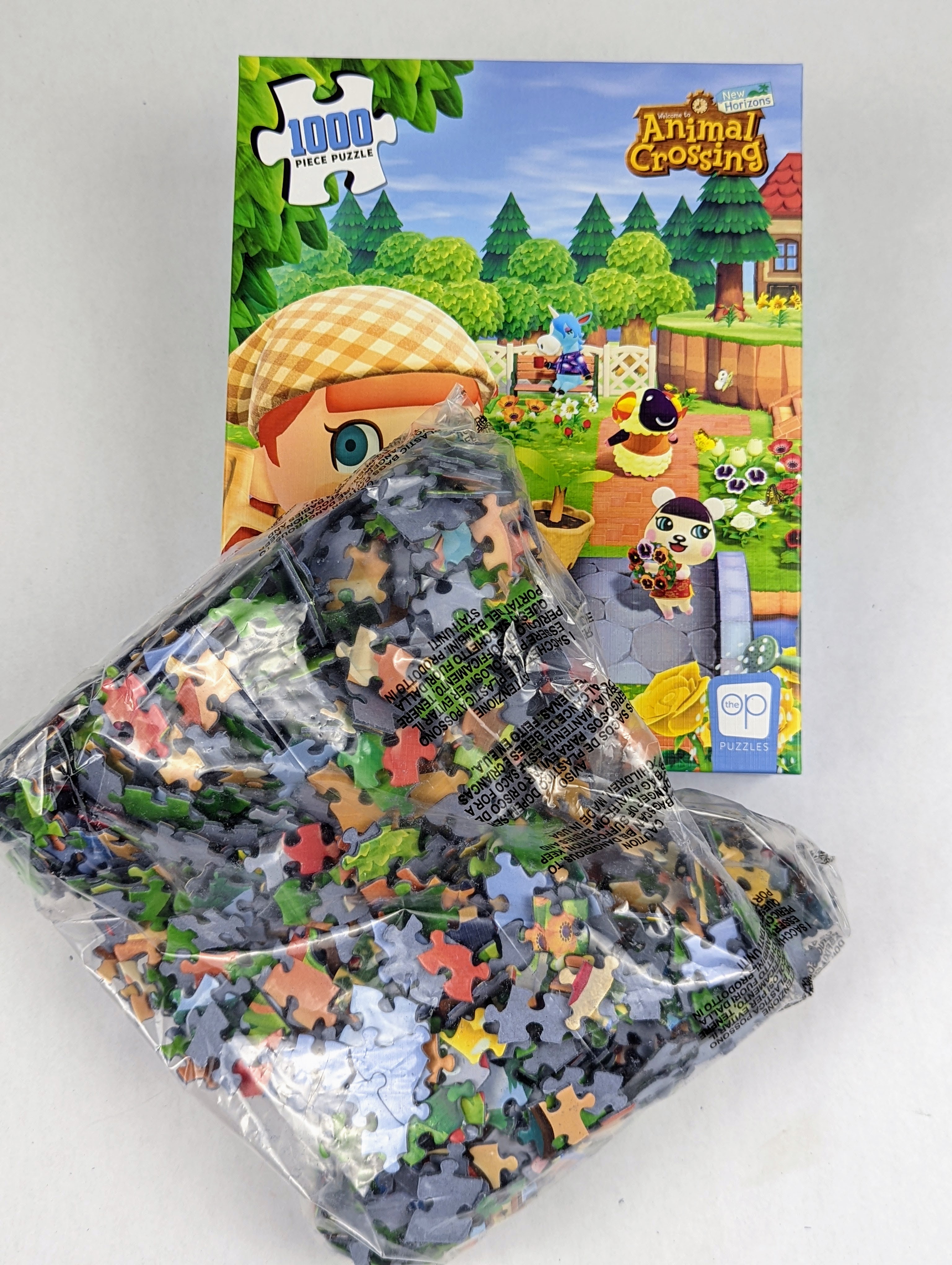 Examples of Piece Shapes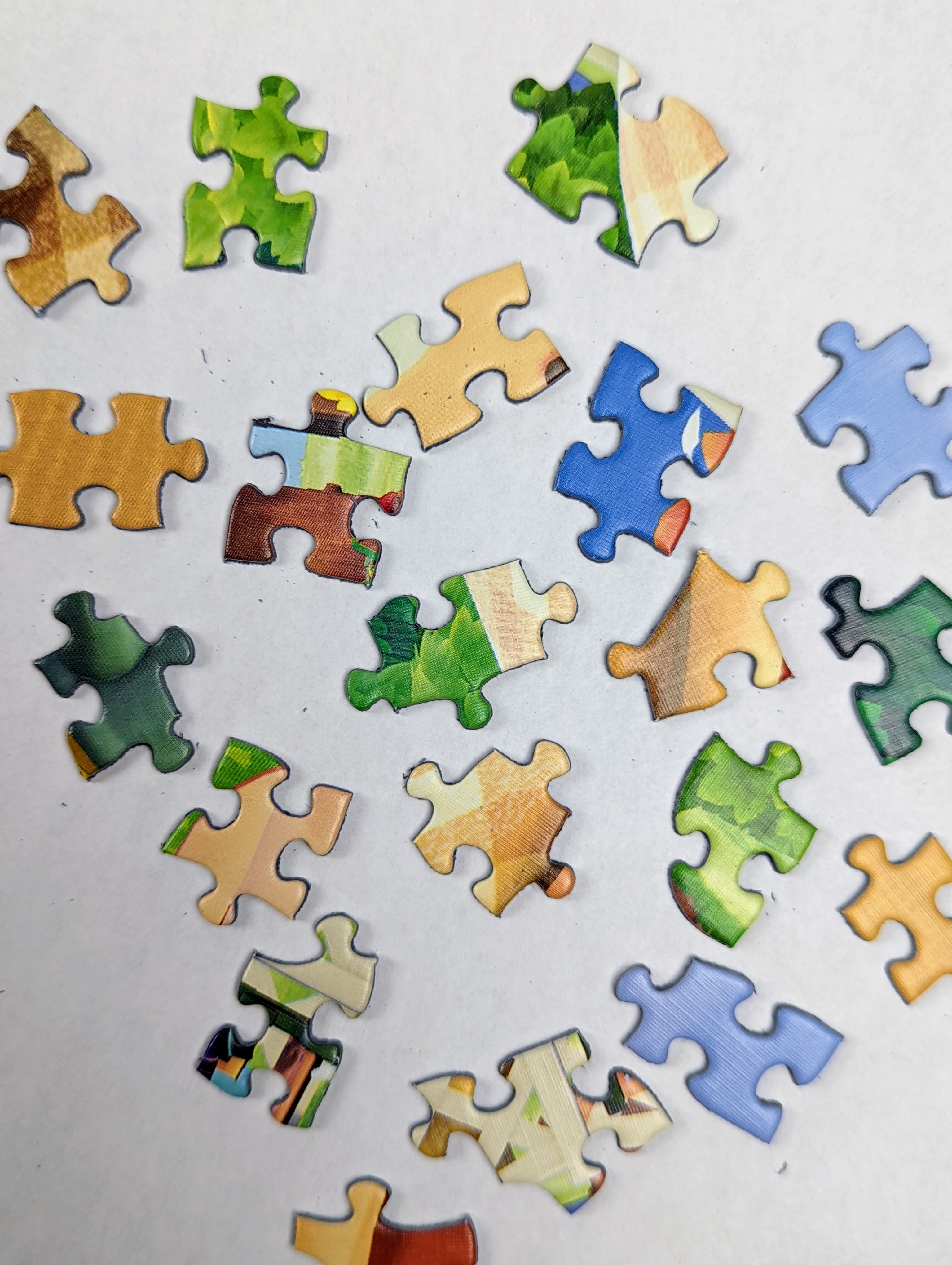 Front and Back of Box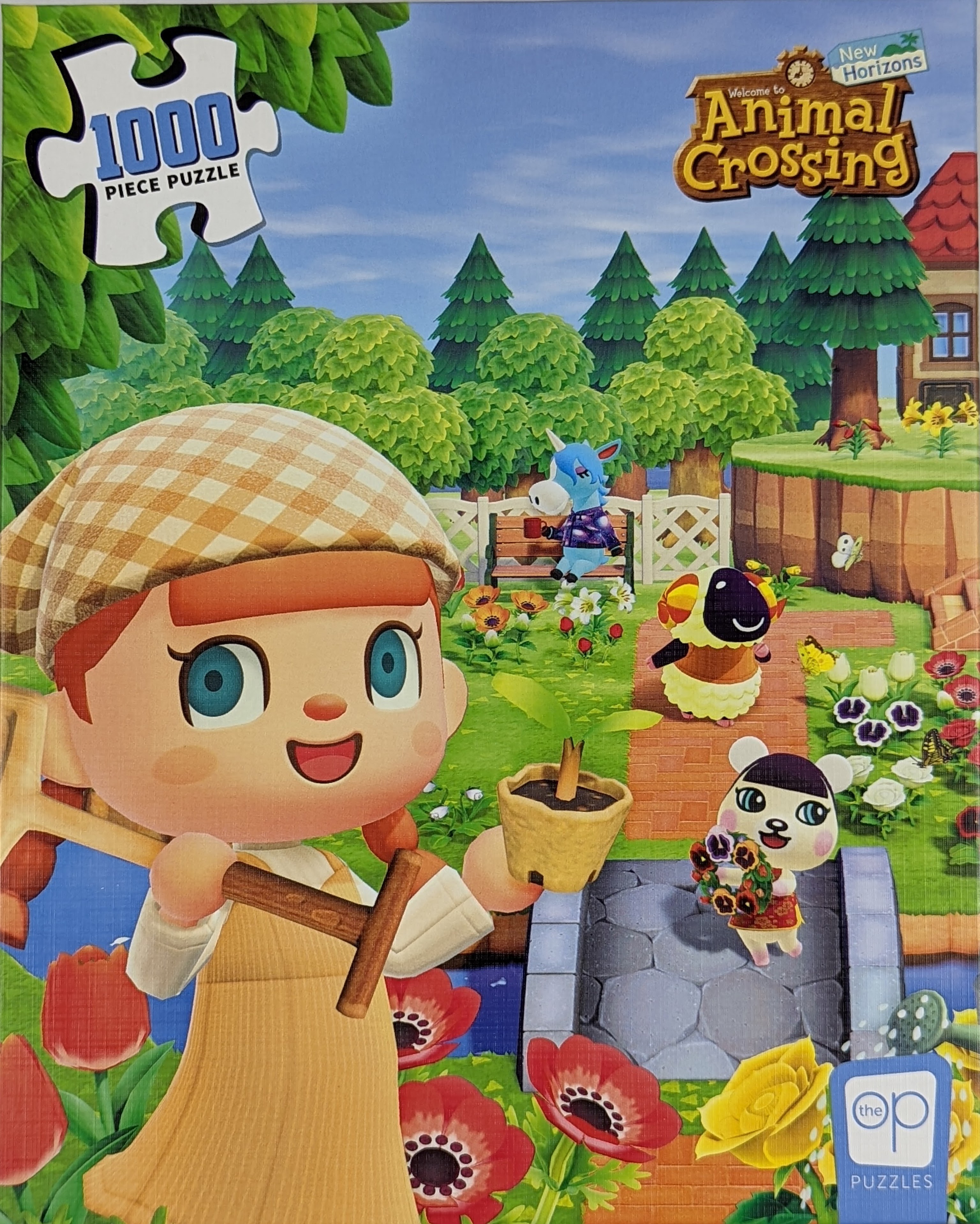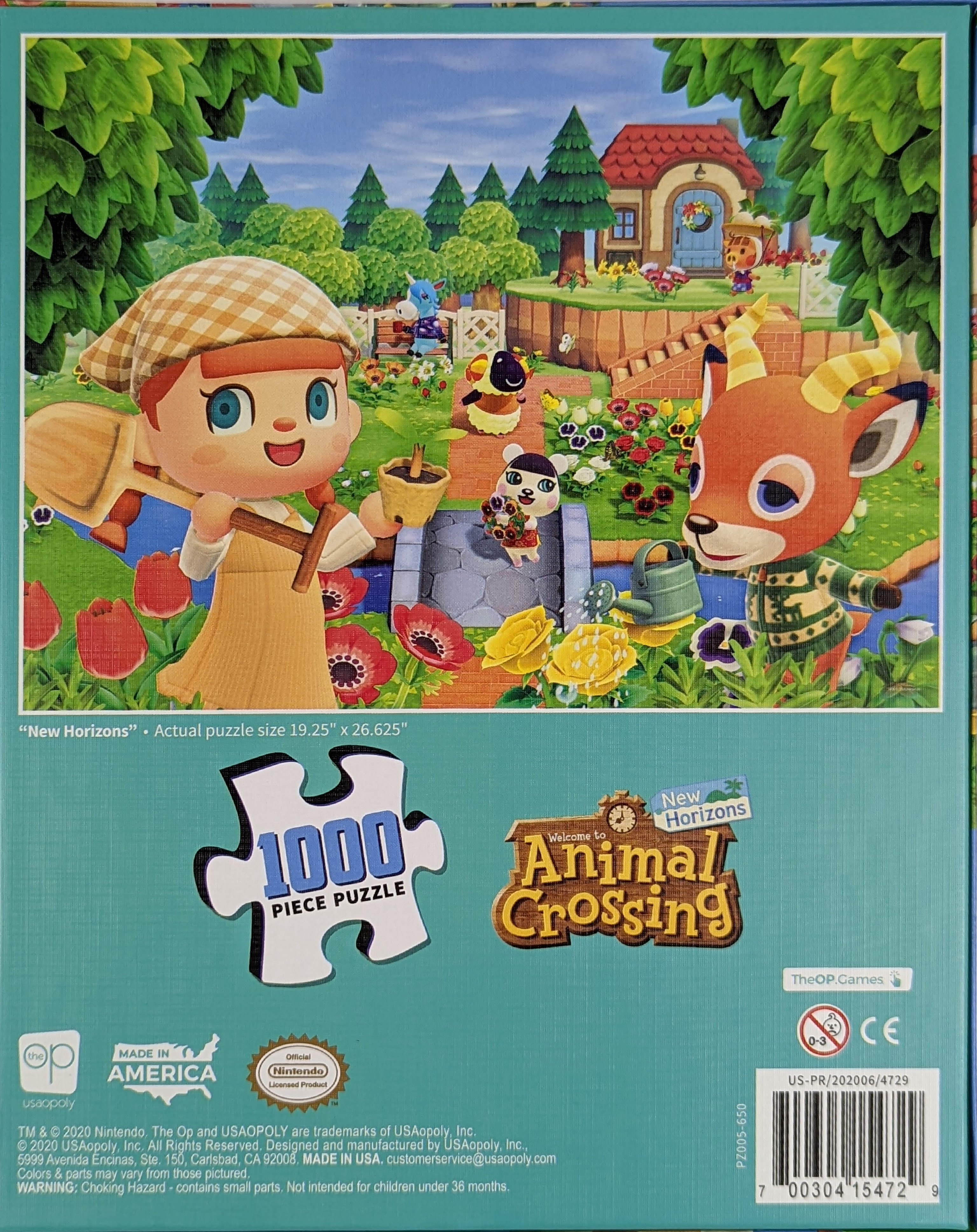 Sides of Box




Completed Puzzle Image