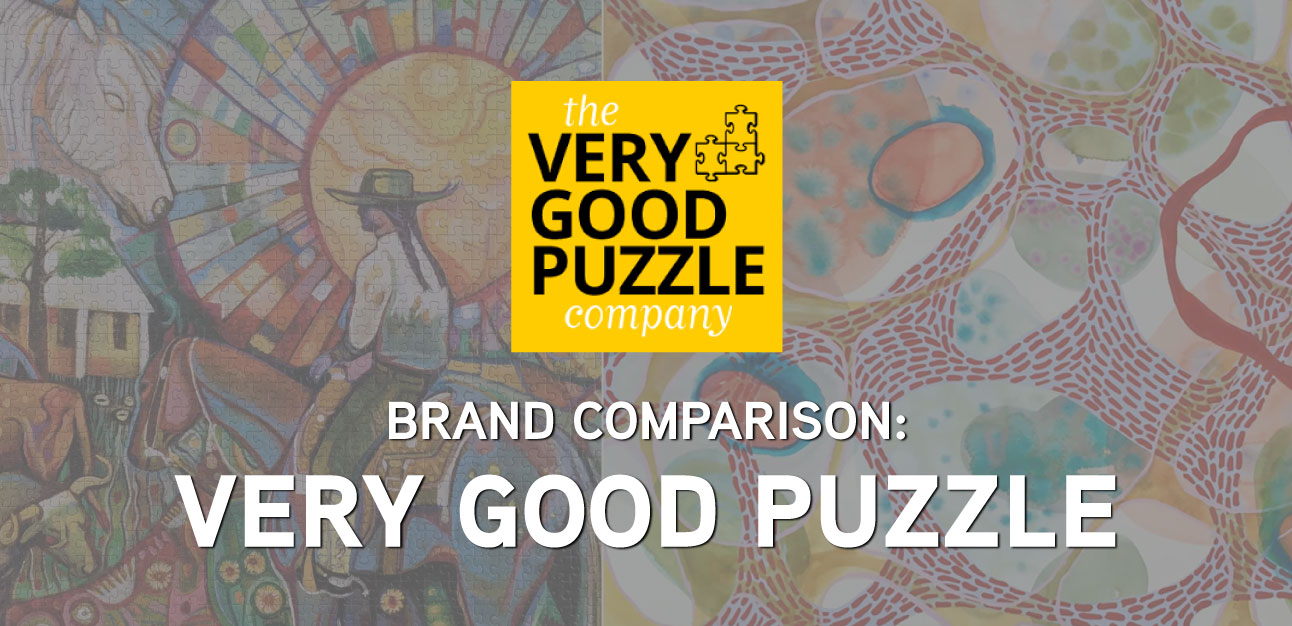 Brand Comparison: Very Good Puzzles
This page is part of our Puzzle Brand Comparison. You can find the overview page here
Shop Very Good Puzzles puzzles
Last Updated On: January 31st, 2022
Summary: Based out of Athens, Georgia, Very Good Puzzle Company loves art and puzzling. They select their original and whimsical images from local artists. The pieces are sturdy, with a standard ribbon cut and a matte finish. The puzzles are printed with soy based ink and made with recycled cardboard. A portion of the puzzle proceeds go towards various non-profits.
Image Categories: Photography, original art, whimiscal, and more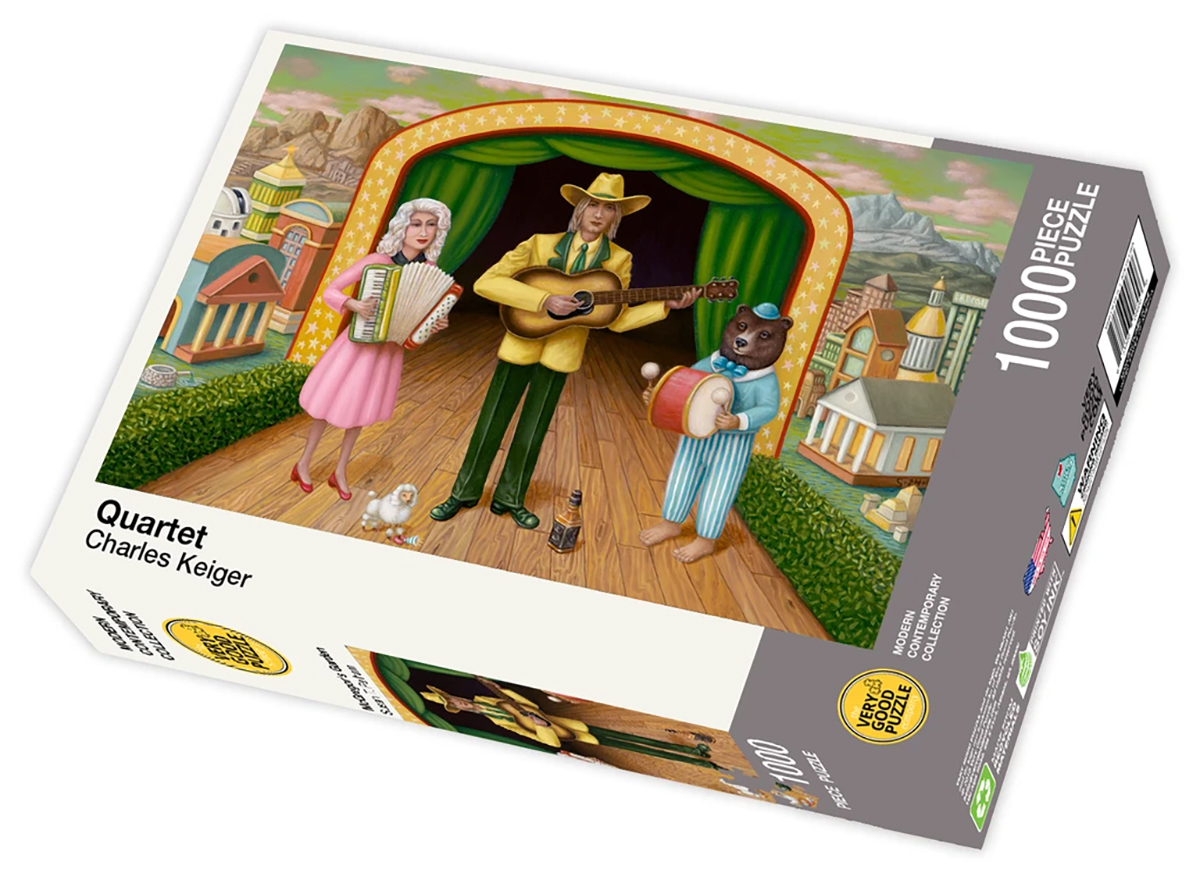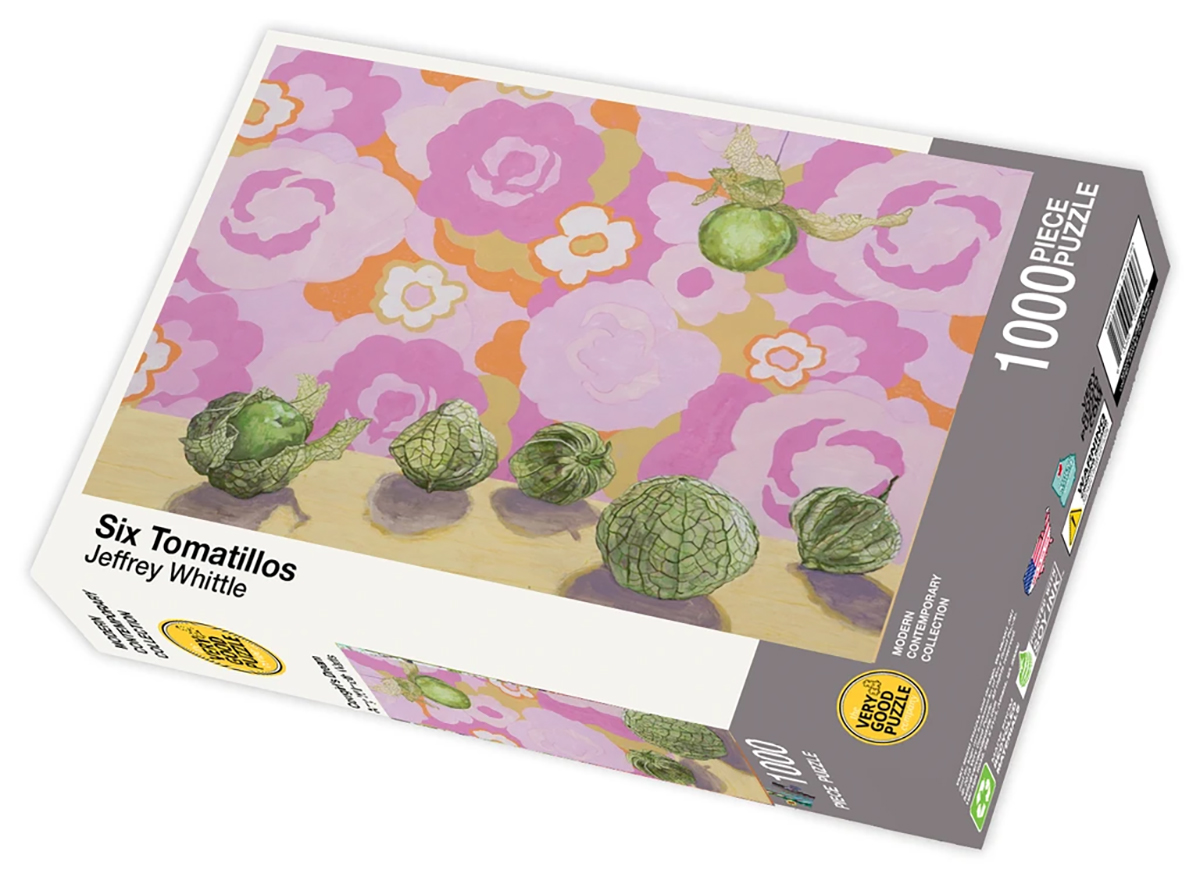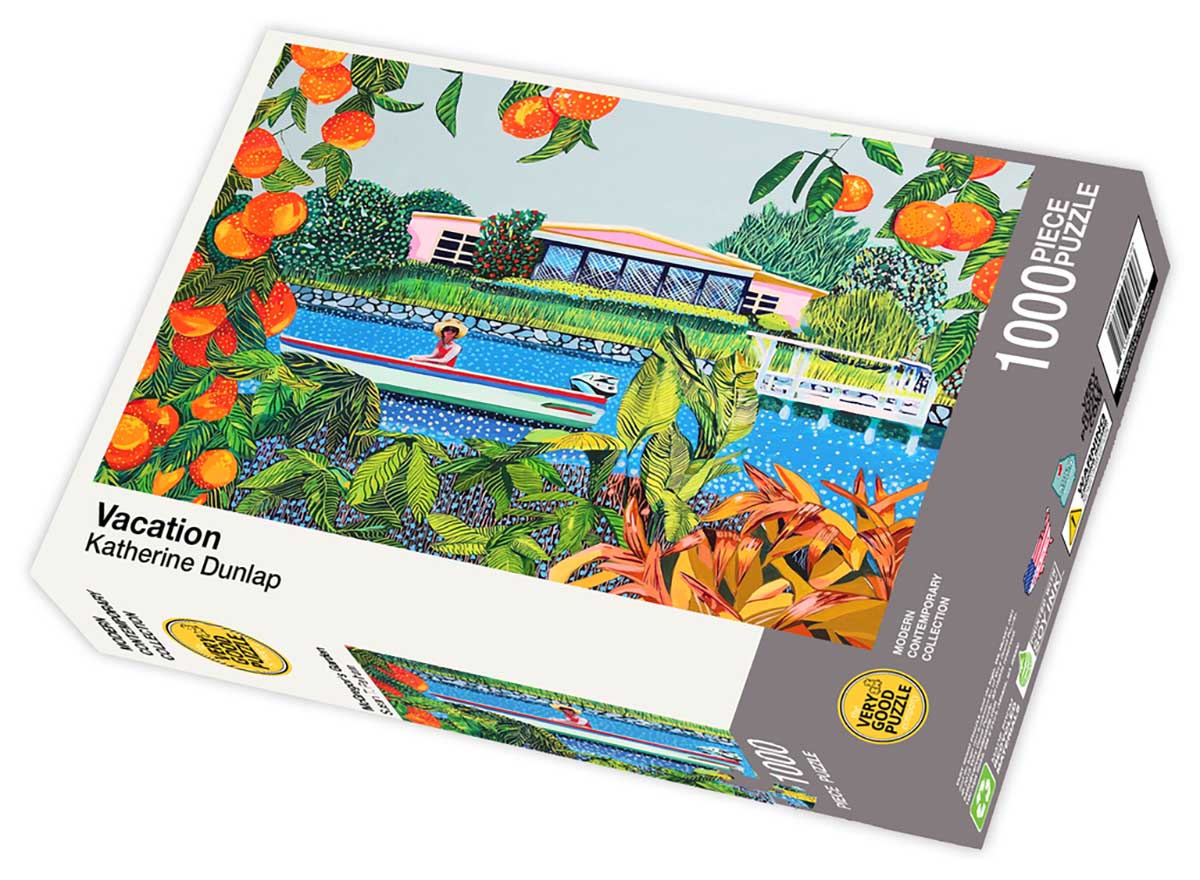 Key Facts:
Cut: Standard grid cut with 2-in-2-out pieces
Front Finish: Matte
Piece Backing: Plain Chipboard
Piece Thickness: 1.8mm or 0.07in
Puzzle Dust Level: Low
Piece Fit: Puzzle can be picked up in one pieces at the end. Small sections (less then 5 pieces) could be moved together. Any larger and a tool would have to be used.
Piece Counts Offered: 1000
Packaging: Boxes are 8"x10"x2.25". The box is wrapped in plastic and the pieces are in a non resealable plastic bag.
Box Bonuses: The back of the box features a large amount of information about the artist and the art featured.
What Comes in the Box
Examples of Piece Shapes
Front and Back of Box
Sides of Box
Completed Puzzle Image