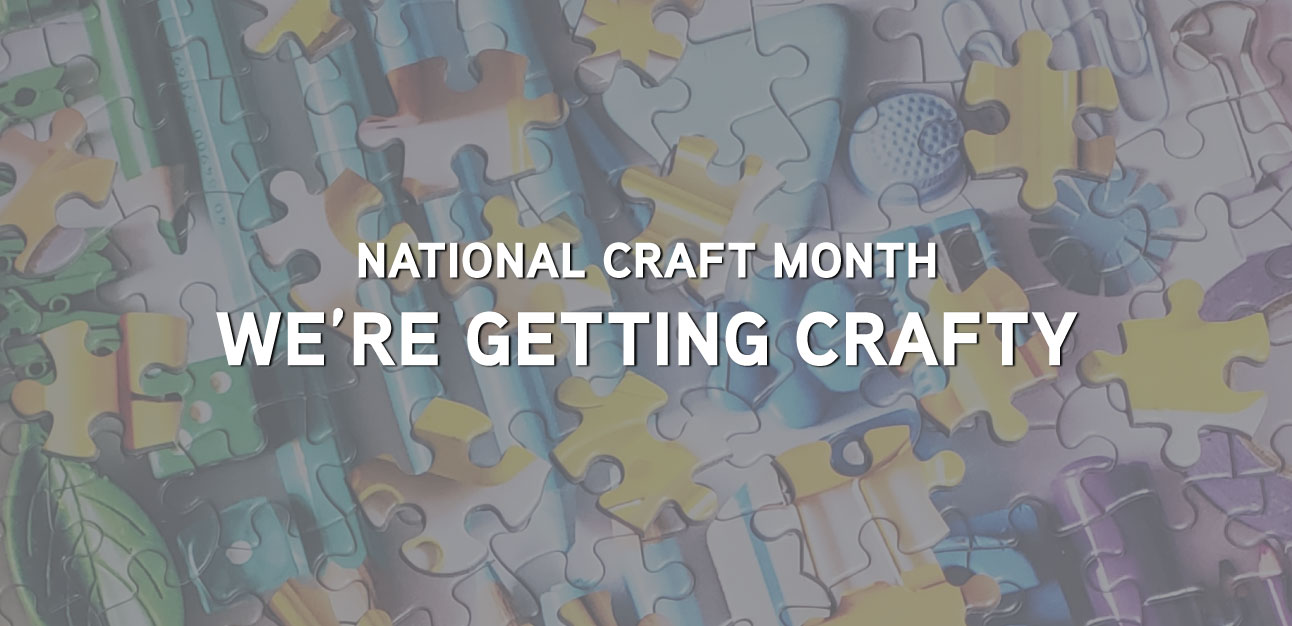 We're Getting Crafty - National Craft Month
Pickup that paint brush, knitting needle, or piece of paper - We're getting Crafty!!!
March is National Craft month, a celebration of all things creative, from the first spark of inspiration to the final draft. Splatter, cut, splice, and piece your way to an artful existence. The greatest part about crafting is, you do not need to be a professional artist, you can be professional YOU. Have fun reinventing that picture frame, or making a scarf that started as a sweater, whatever way the wind blows the breeze through your trees.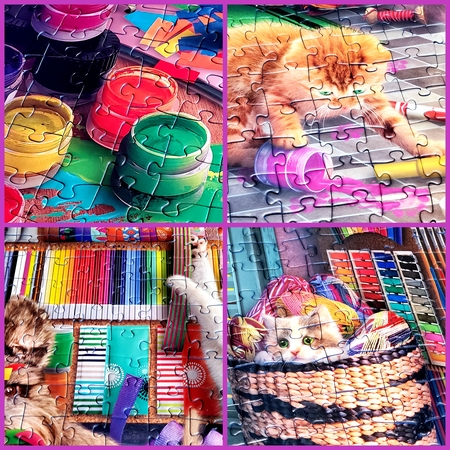 There are as many craft puzzles out there as there are varieties of crafts. You're sure to find one, or a dozen, that fit your fancy. Quilts/quilting is a big theme for many puzzles, I think because of the similarities in the actions. One stitch becomes, one square, becomes a quilt. One piece becomes, one section, becomes a puzzle. The repetitive motions, and needing to know what the end game image is, they're practically the same.
Cobble Hill has a few different quiltzzles (that's a puzzle featuring a quilt, and totally a real word), each of them with their own theme, fruit, colors, kittens, you name it! I was a big fan of the 1000 piece, Common Quilt Blocks. The vibrant colors, and smaller squares of patchwork, along with the infamous random cut of the Cobble Hill pieces made this puzzle a joy to work on.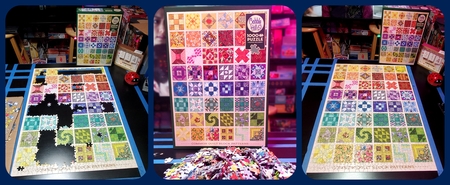 If you know anything about me, you probably know about my obsession with Aimee Stewart and her puzzles. If you know anything about Aimee, you know that she is hugely crafty, and many of her designs feature crafts, and arts, and all things wonderfully imaginative. Art of Origami, 1000 piece from Buffalo, is a great shining star of a vibrant craft explosion. I used to be able to make a few origami things by heart, but I think these days I'm a few too many decades out of practice from doing it. If you're not into paper zebras, make sure to check out any of her other works, there is sure to be something there for you.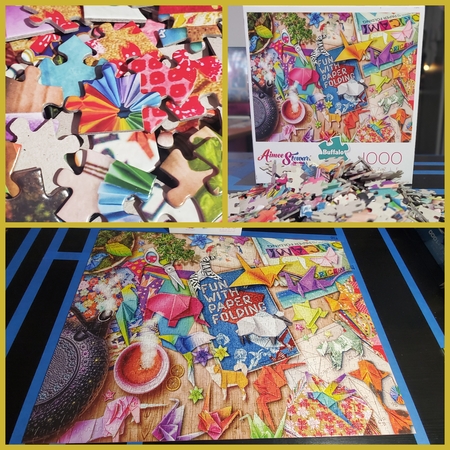 My other obsession is pretty much anything with super bright colors, some might even say, vibrant, and Ceaco has recently released three new ColorStory puzzles that fit the bill. The 750 piece Stationary, has combined rainbowy goodness, with the world of good ole pen and paper type crafts. (Does everyone have a favorite pen, or is that just me?) A handmade card, or doodle on the side of a note to a friend, could be the thing to brighten someone's day, and keep them smiling all week long.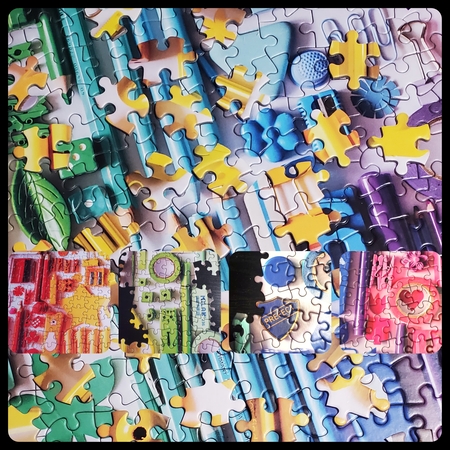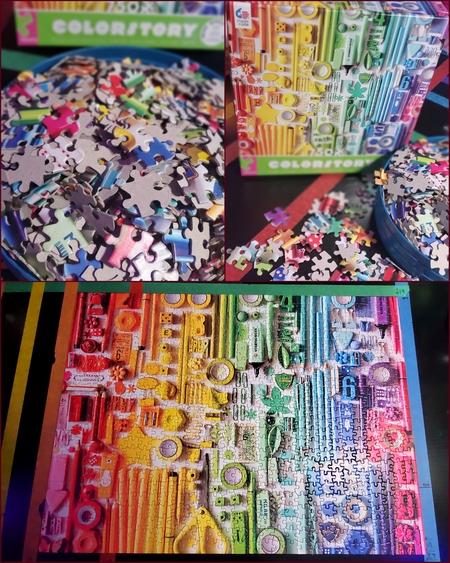 No matter what your choice of craft is, as long as you are exercising the right side of your brain, and creating with your heart, every piece will fit into place perfectly. But please, don't eat the macaroni with glue on it.
-Jenn / @Puzzleknucks