Unusual Puzzles
I love all things unique and unusual, especially when it comes to puzzles! If there is something unusual about the puzzle shape, surface, material, or the overall puzzle experience, sign me up!
Unusual Puzzle Shapes
Round puzzles have always been a favorite of mine. In fact, my very first puzzle was a round Winnie the Pooh puzzle that I worked on with my Grandma at her house when I was a child.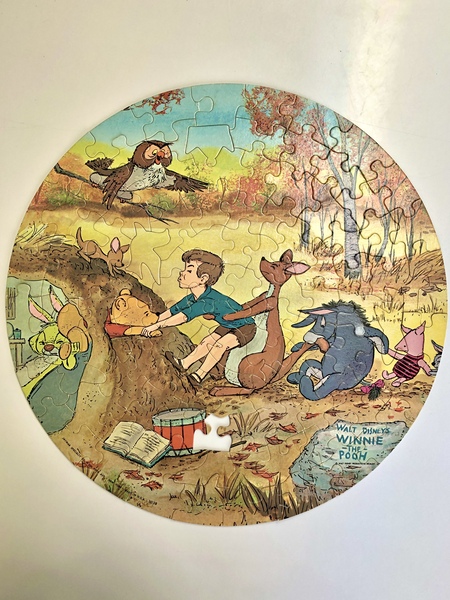 Shaped puzzles always catch my eye. They always look so 'easy', but do you know why shaped puzzles are uniquely challenging?! The edge pieces aren't straight! This octopus puzzle has been on my list for a while!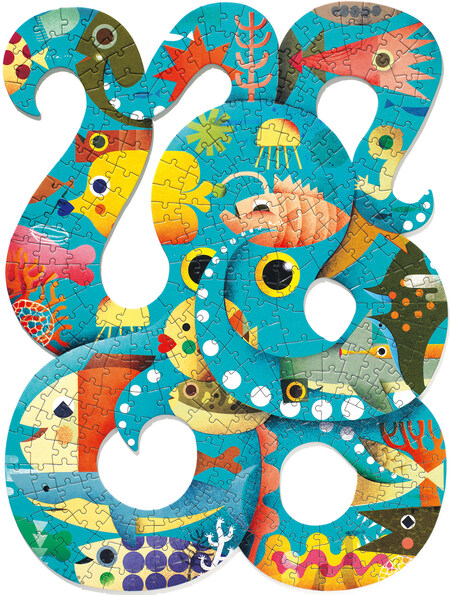 Panoramic puzzles… where to begin?! The first time I worked on a panoramic puzzle, I thought, "where have you been all my life?!" Panoramic puzzles have remarkable images, fit better on most tables, have space for two people to work side by side, and are easier on the back and shoulders!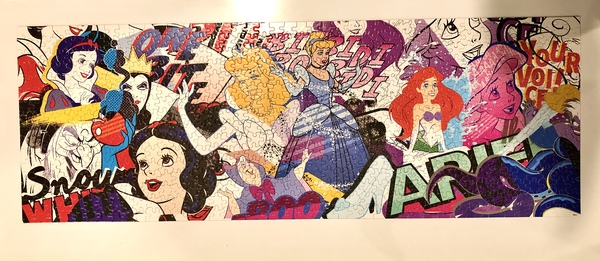 Unusual Puzzle Surfaces
Now, I have tell you that I am in love with lenticular puzzles! Lenticular images have the illusion of depth so that the images appear to change or move when they are viewed from different angles. Lenticular puzzles are also known as 3D puzzles, super deep 3D, holographic, and color changing puzzles.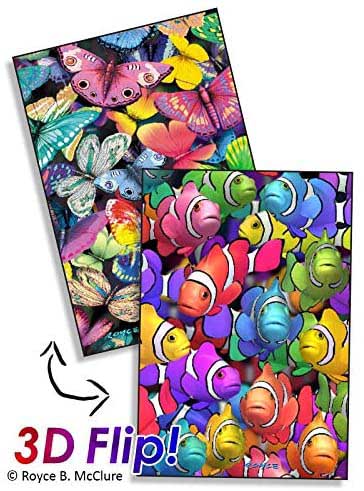 Sky and Sea | Artgame | 300 pieces
There are also optical illusion puzzles, like Clemens Habicht's 1000 Vibrating Colours, where the dots in the image appear to vibrate and float over the puzzle.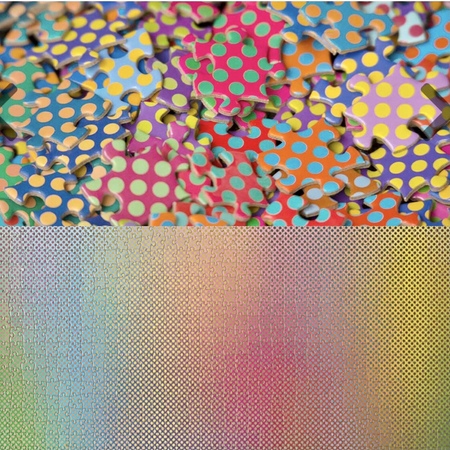 1000 Vibrating Colours | Clemens Habicht Color Puzzles | 1,000 pieces
Glow in the dark, glitter, shimmer, and foil puzzles all have something unusual to offer. Glow in the dark puzzles have a unique layer on part of the image that, well, makes it glow in the dark. (Cheat code: the pieces with the glow in the dark ink on them feel different, which really helps when piecing the puzzle together.) Glitter puzzles are not as messy as you might expect and there's nothing like adding a few sparkles to make your day feel more cheerful! Foil puzzles have a really cool shine and they seem to be easier to put together under indirect light.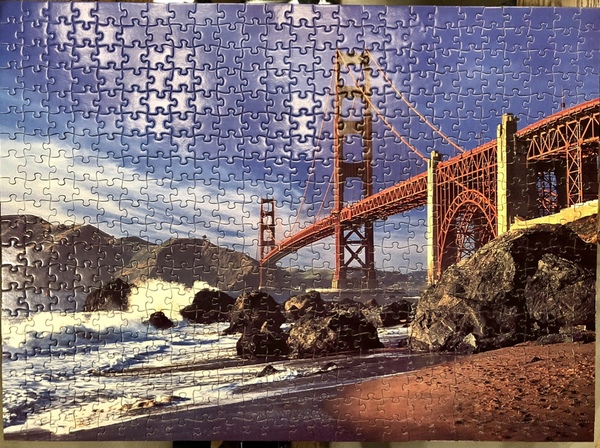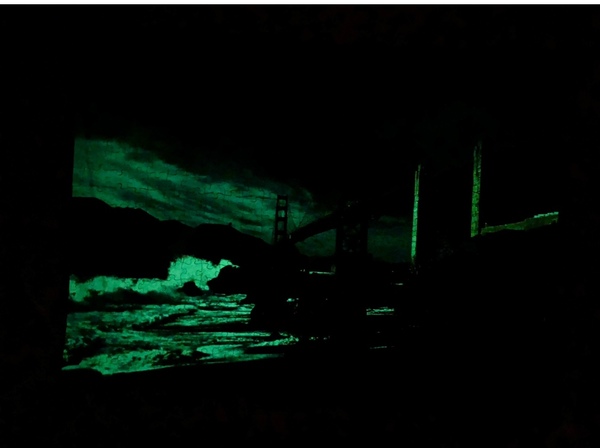 Golden Gate Bridge | Tomax Puzzles | 500 pieces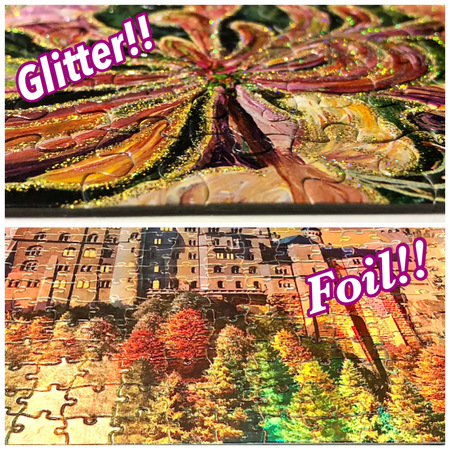 Unusual Puzzle Materials
And then there are puzzles that are made out of unusual materials. Crystal puzzles are a whole new level. I got lucky – a friend sent me the crystal Blue Bird puzzle (thanks Lucy!). I was mesmerized by the clear pieces, the rounded edges, and the way the pieces slotted together. I followed the assembly instructions on the University Games' website and watched in fascination as the luminous blue bird took shape in my hands.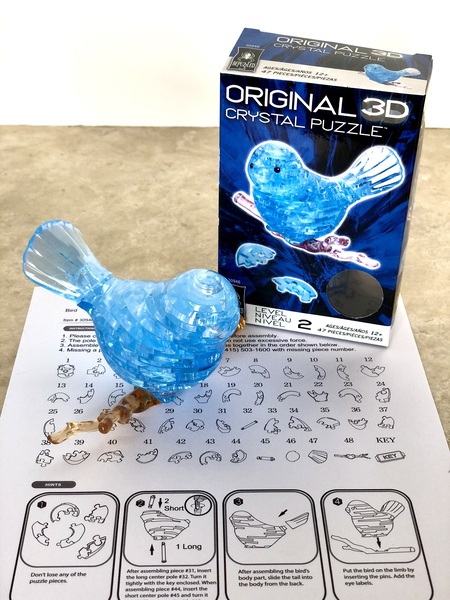 Blue Bird | University Games | 47 pieces
Would you believe that there are magnetic puzzles?! Geo Toys has a whole line of city and state puzzles. They are packaged in short, Pringles-like cans, with a peel off foil top, and a plastic lid! The pieces are pliable and easy to shape to any flat or curved surface. Speaking of surfaces, it was a whole science experiment to find a magnetic surface to puzzle on…

Stainless steel fridge? Nope. Galvanized sheet metal from the garage? Yep!
Glass puzzle table? Nope. Hood of the car? Yep!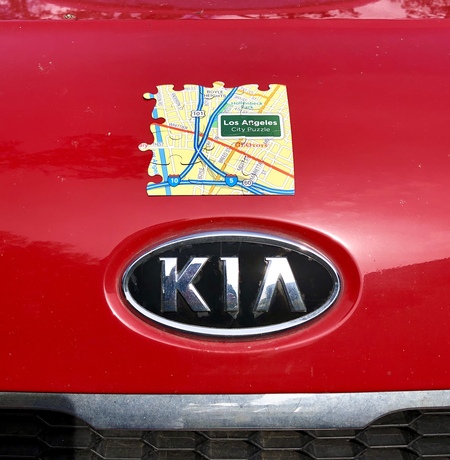 City Magnetic Puzzle Los Angeles | Geo Toys | 100 pieces

Check out Sarah B.'s recent blog post on the Wrebbit3D puzzles for a look at some fascinating 3D buildings to puzzle together. These sophisticated 3D puzzles have incredible high-definition graphics and the pieces are lightweight with a foam backing. I think I need to dive into the new Harry Potter series as soon as possible!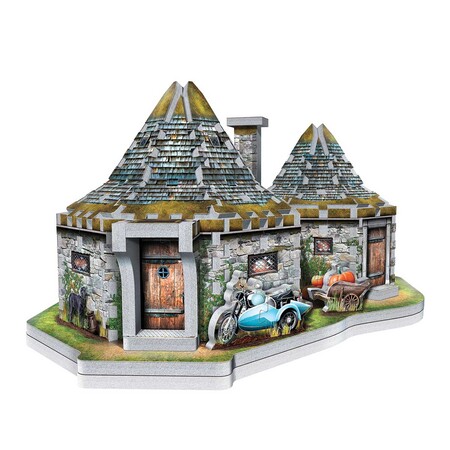 Hagrid's Hut | Wrebbit | 270 pieces
I haven't tried the 3D metal puzzles from Metal Earth yet, but there are a lot of incredible designs to piece together … a dragonfly, the Black Pearl pirate ship, R2D2, the 1989 Batmobile, Buckbeak from Harry Potter, Wonder Woman, and even the London Eye!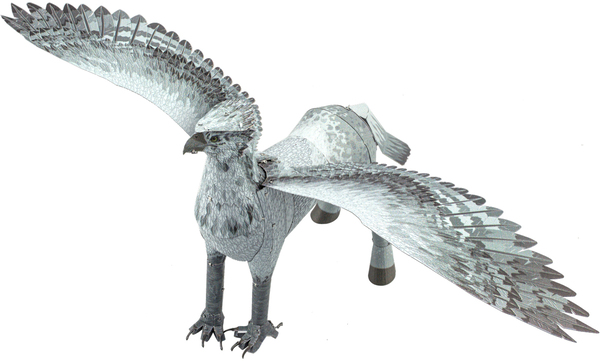 Buckbeak | Fascinations | 3 sheets
Unusual Puzzle Experiences
It's hard to beat a super clever puzzle!

Double sided puzzles are the best kept secret in Puzzledom, in my humble opinion. These puzzles give you two puzzles for the price of one! Most double sided puzzles have one image on the front and a different image on the back. But some have the same image on the front AND the back, with the image on the back rotated 90 degrees (anyone need a challenge?!). There are some kinder and gentler double sided puzzles that help you out by printing one side with a glossy finish and the other side with a matte finish.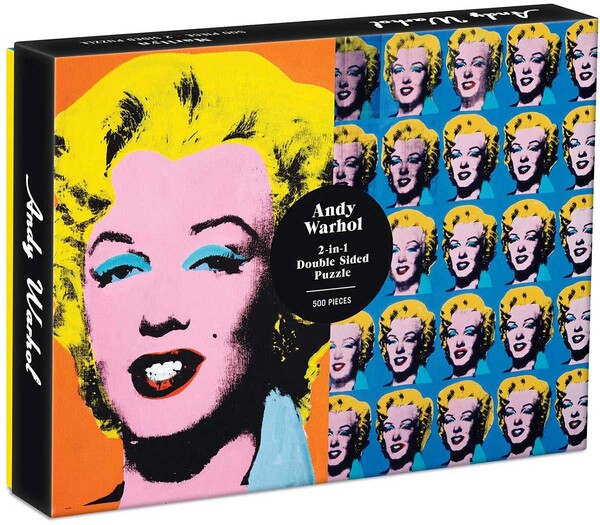 Warhol Marilyn | Galison | 500 pieces

Speaking of diabolical, did someone say Krypt?? The Krypt puzzles from Ravensburger have a unique spiral cut. Start with the round center piece, then work the puzzle in a 'Yellow Brick Road' style, and spiral your way out to the edges. Mercifully, a 'puzzle map' is included in the box for those wishing to protect their eyesight and mental stability. Last summer during @niecie_pieces's #kryptathon on Instagram, I colored in the puzzle map as I completed the Pink Krypt and it was a life saver!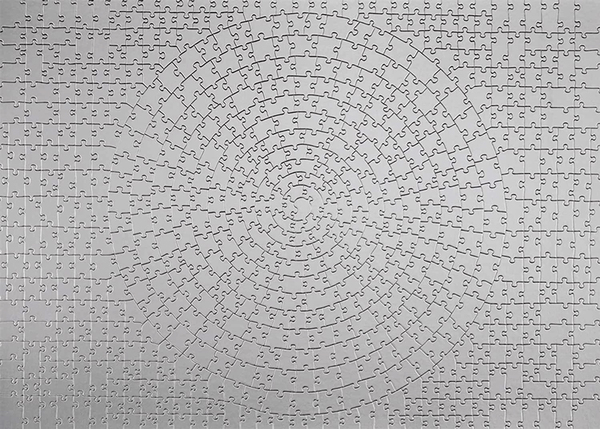 Krypt Silver | Ravensburger | 654 pieces
Some puzzles are a puzzle in a puzzle, like this rebus puzzle jigsaw puzzle by Simon Drew. Rebus puzzles use pictures, symbols, and letters to represent a word or a phrase. Simon Drew has a whole series of 'crack the code' puzzles. Piece together the puzzle, then solve the rebus puzzles!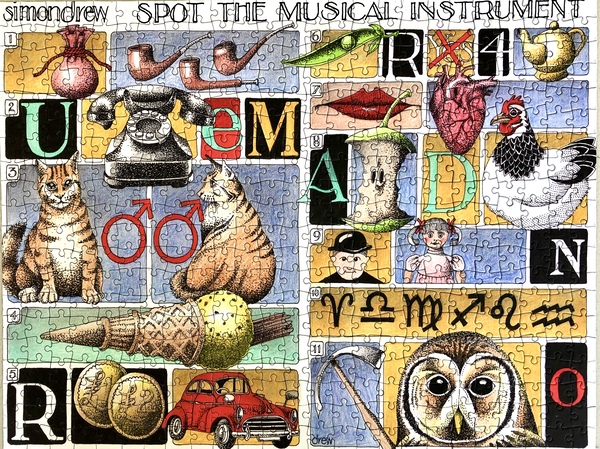 Spot the Musical Instrument | All Jigsaw Puzzles | 500 & 1,000 pieces
For another 'puzzle in a puzzle' series, take a look at the Seek & Find puzzles from Hart Puzzles. After the puzzle is put together, find the list of "I Spy" items hidden in the puzzle.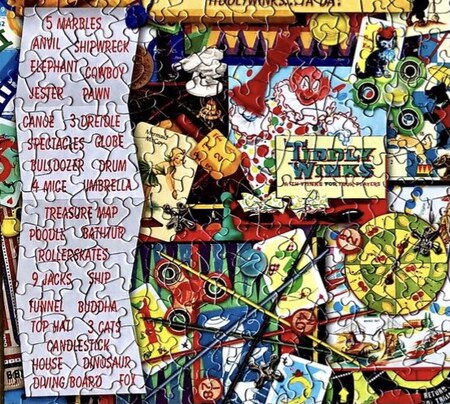 Seek & Find Games | Hart Puzzles | 500 pieces
PuzzleTwist is an entire brand devoted to mixing up the status quo. The 'twist' to the puzzle is that the image on the box is more than a little different than the image on the completed puzzle! I've done two puzzles from PuzzleTwist and both times I was howling with happy misery!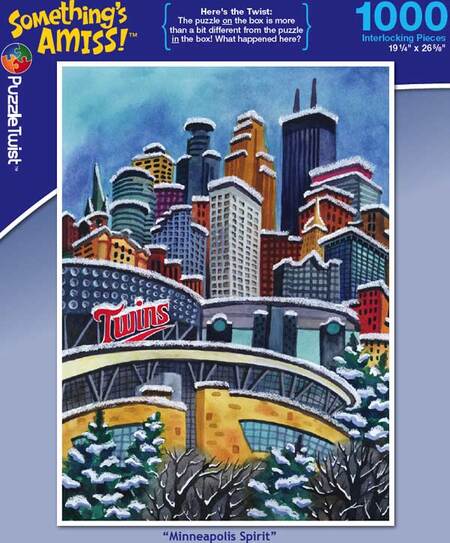 Minneapolis Spirit | PuzzleTwist | 1,000 pieces
I am saving my Murder Mystery Jigsaw Puzzle for spooky season, but I couldn't resist peeking in the box at the two 500 piece puzzles inside. Imagine my delight/dismay when I discovered that the two puzzles are packaged in the SAME bag! One puzzle shows the crime scene and the other shows the evidence, however no puzzle art is provided. To solve the mystery, read the story in the booklet, complete the puzzles, and solve the murder. The solution is printed upside down in the back of the booklet if your 'True Crime' skills aren't up to par. Come to think of it, maybe murder mysteries don't have to wait until Halloween...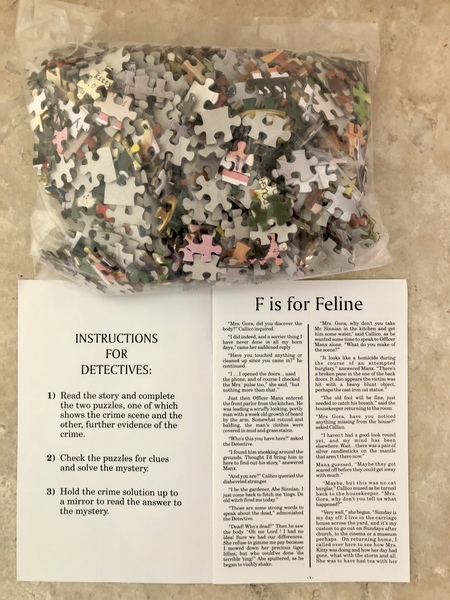 F is for Feline Murder Mystery Puzzle | TDC Games | two 500 piece puzzles
Thank you for joining me on this deep dive into the vast world of unusual puzzles! I hope the next few puzzles on your wishlist include some unusual puzzles, and remember, when life is falling apart, a puzzle helps you put all the pieces back where they belong.
Tracy @16feet