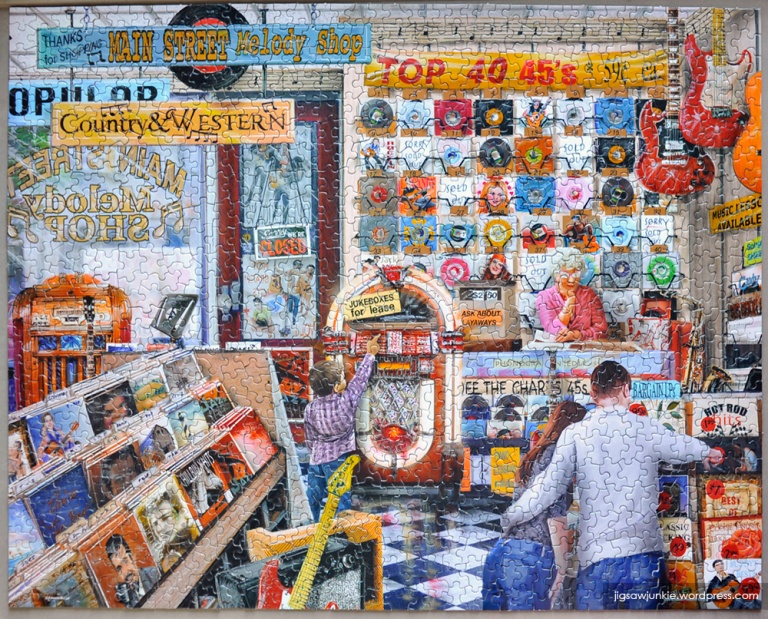 Review: "The Melody Shop" by Edward Wargo, Springbok – 9/10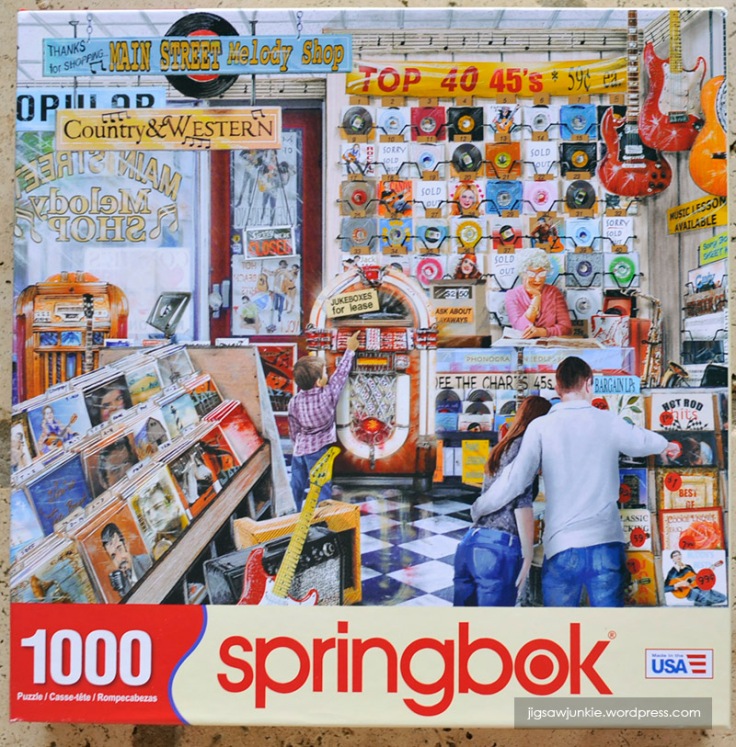 Publisher: Springbok (US), 2016
Title: "The Melody Shop" by Edward Wargo, 1000 pieces
Review by Jane
OUR RATING: 9/10

Box Quality: (8/10)
The box is made of very sturdy cardboard and has a nice design on the front. The artist, unfortunately, is not listed on the front of the box.
Back:
The back of the box has a generic Springbok image.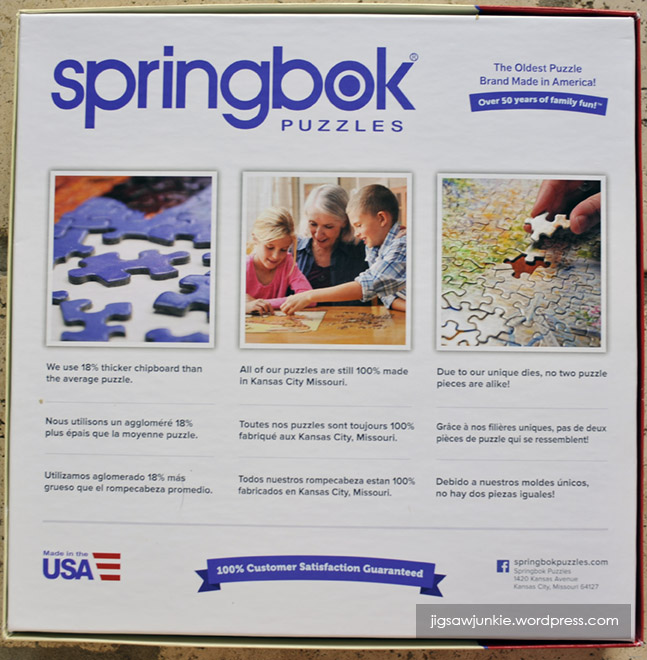 The sides:
All sides show the Springbok logo, a photo of the image, the piece count, and dimensions. The name of the image is shown on two sides. The artist name is only shown in small print on one side near the copyright info. The print year is listed in the copyright info.




Inside the box:
The box contains the bag of puzzle pieces (in excellent condition), a small warranty card and a postcard.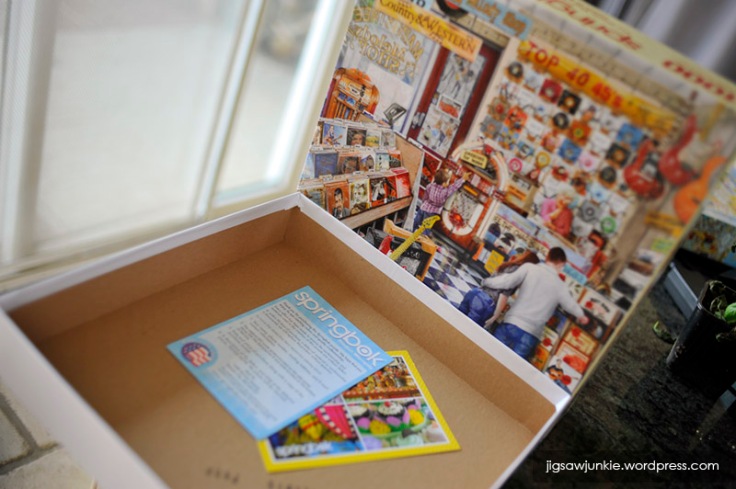 The Image: 9/10
Most Springbok puzzles are photographic images, so I was happy to see this one released in Jan 2016 that is an illustration. It's a vintage record shop and contains lots of little pictures (the album covers) as well as some nice details inside the shop–the jukebox, the people, the door, and the signs are all easy to identify. It's an image very well suited to being a puzzle.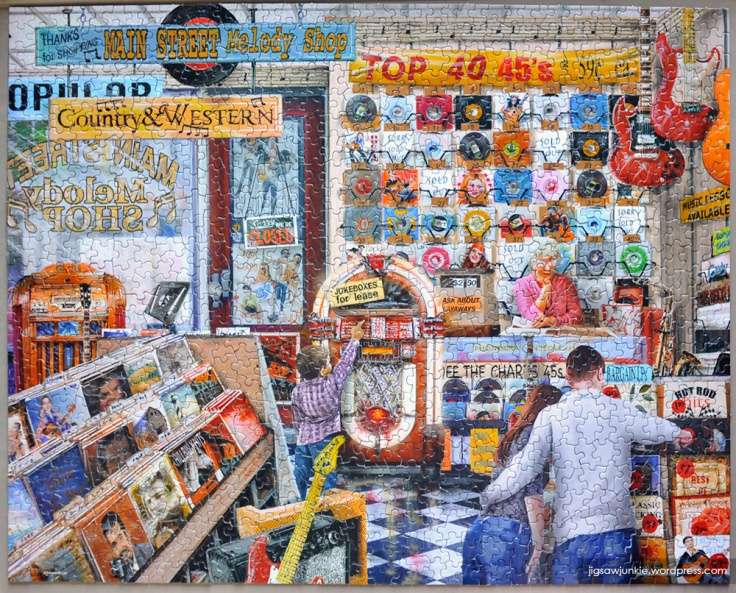 Above: The completed puzzle. Click for closer view.
Puzzle Quality: 10/10
I really like Springbok's quality. You can see my full brand review here. The piece cut is random, as you can see in the close-up below. The fit is very tight, one of the tightest on the market. You can pick the entire puzzle up when you're done without it falling apart. The pieces are thick and heavy and the image reproduction is good.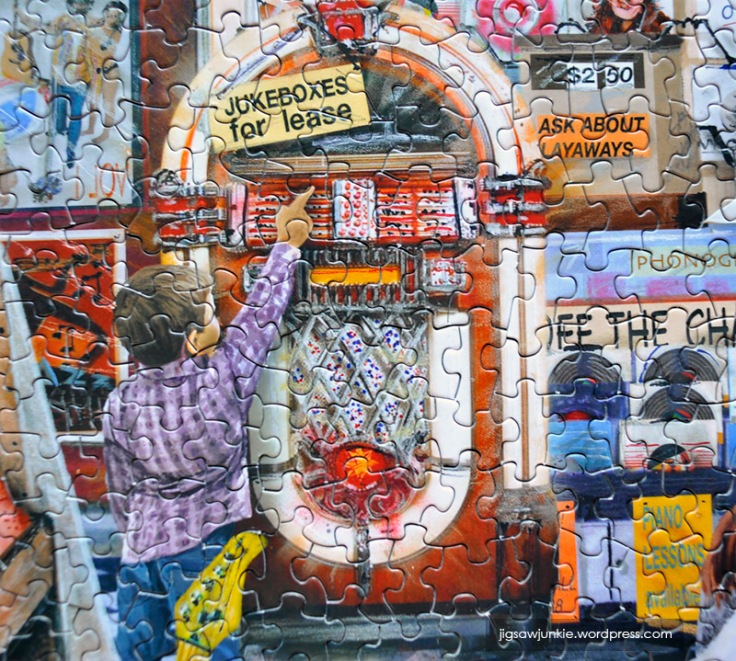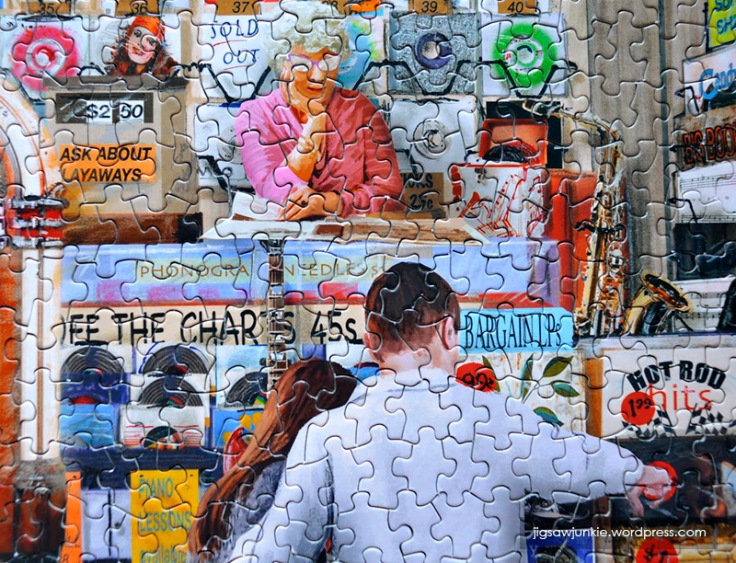 Assembly: 9/10
This puzzle was more challenging that I thought it would be. The random piece cut makes it more challenging. And there are lots of whites, blacks, and tans in the image so it takes more time to identify where a piece goes. The easiest parts to assemble are the signs, and floor, the red guitars, and the door. For all the album covers, I had to compare pieces to the box cover to figure out where things went. It's definitely a puzzle that has a nice amount of challenge and will take quite a few hours to complete.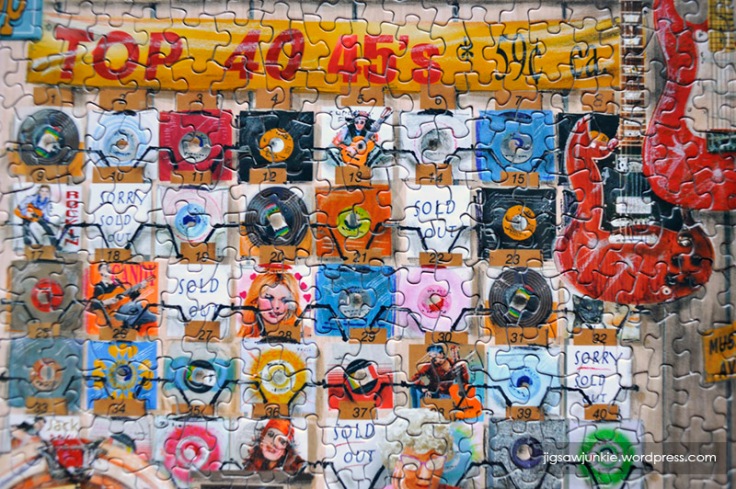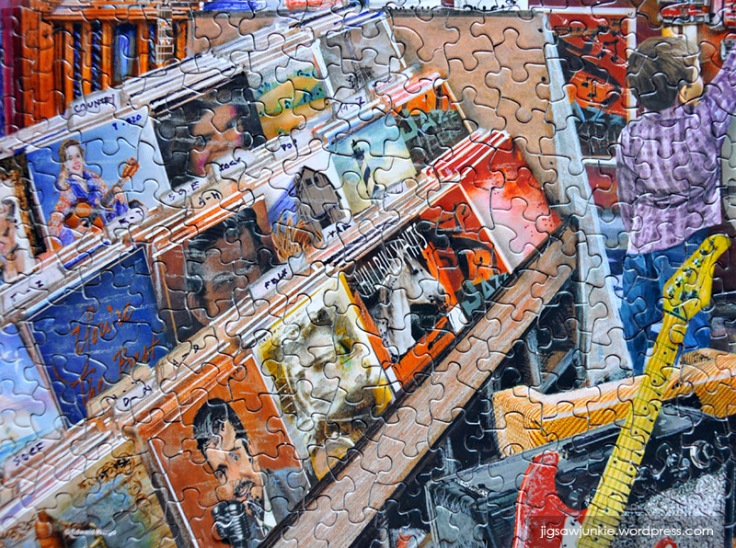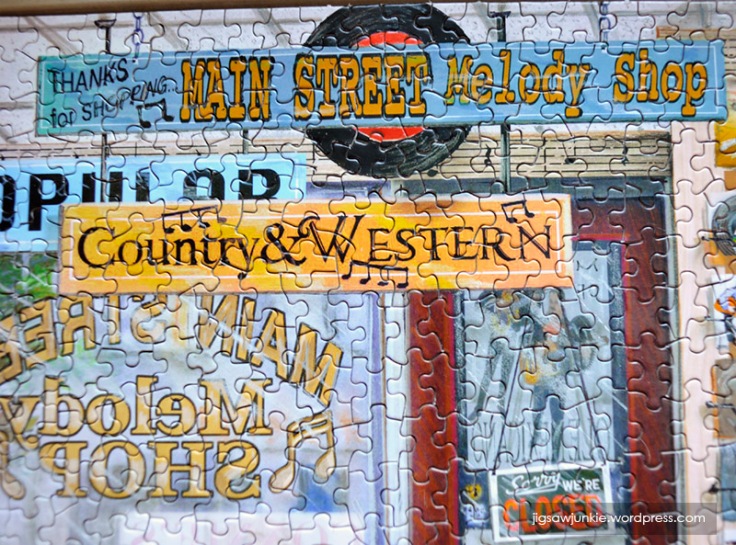 Conclusion
Strong Springbok quality with a lovely illustrated vintage image makes this puzzle a winner. Recommended.

Where to find:
You can find it at Puzzle Warehouse.
JJ