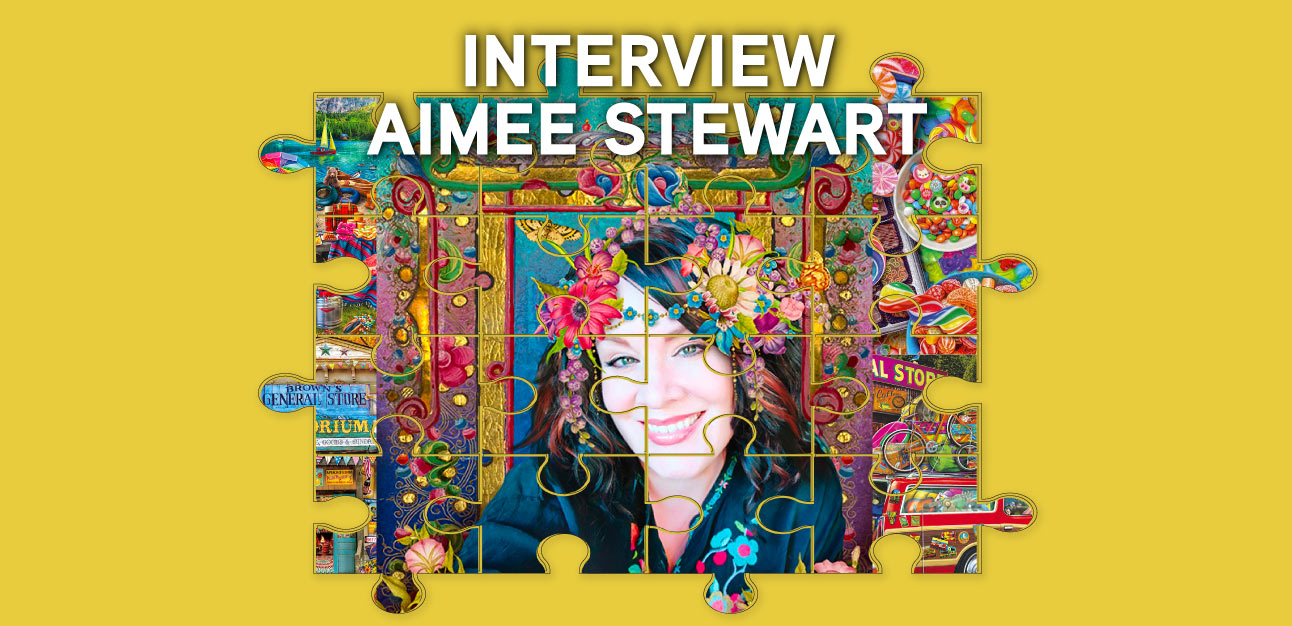 Puzzle Artist Interview: Aimee Stewart
AIMEE STEWART WEEK:
This week here on Jigsaw Junkies, we're featuring puzzle artist Aimee Stewart. This week I reviewed two of her puzzles ("Butterfly Menagerie" and "Treasure Hunt Bookshelf"). Today we have an exclusive interview! At the end of the interview is a gallery of all the Aimee Stewart puzzles I could find.
See all Aimee Stewart puzzles at Puzzle Warehouse here.
AIMEE STEWART INTERVIEW:
Welcome, Aimee! Thank you for visiting with us here at Jigsaw Junkies.
JJ: Where are you located in the world and what is your view while you're working?
AS: Thank you so much for inviting me to visit! I am located right in the middle of Washington State, in the rainshadow desert which is on the eastern side of the Cascade Mountains. I was born and raised in this area of orchards, rivers, lakes and mountains, and I absolutely love the diversity of the region and weather. We have four distinct seasons, with everything from alpine-like mountains to volcanic plateaus to enjoy them in. Our house is on a hill in the middle of miles of apple, cherry and pear orchards, so it is exceptionally beautiful in the Spring when everything is blooming. The view that I see when I'm working is out a wall of windows, looking east over the orchards to the little town I live in.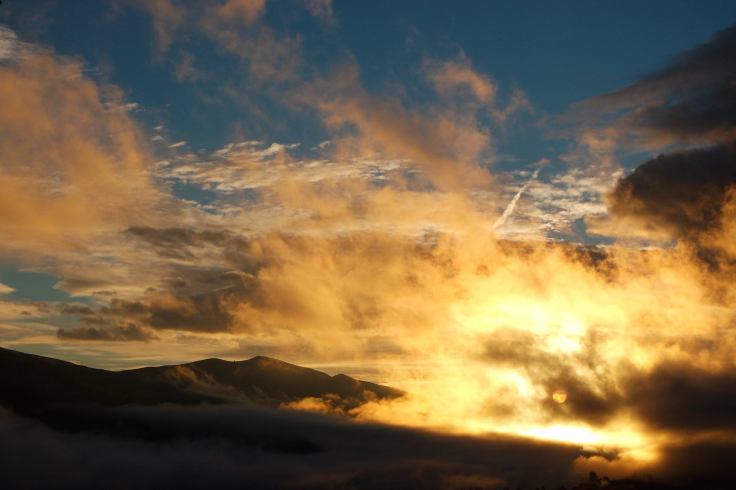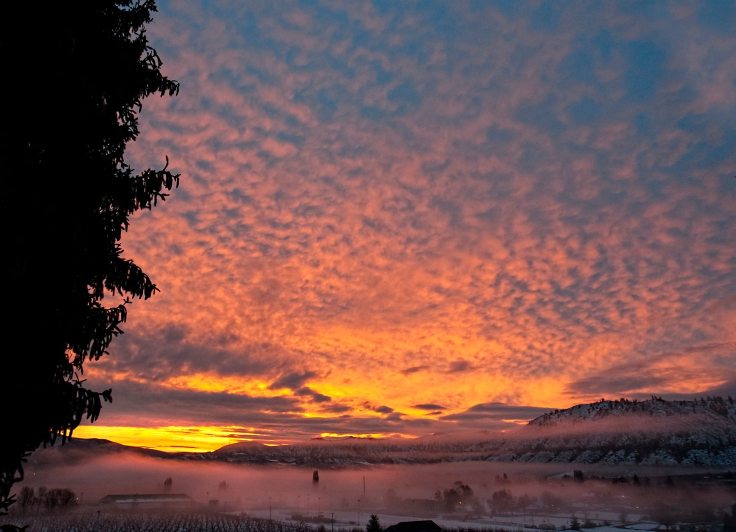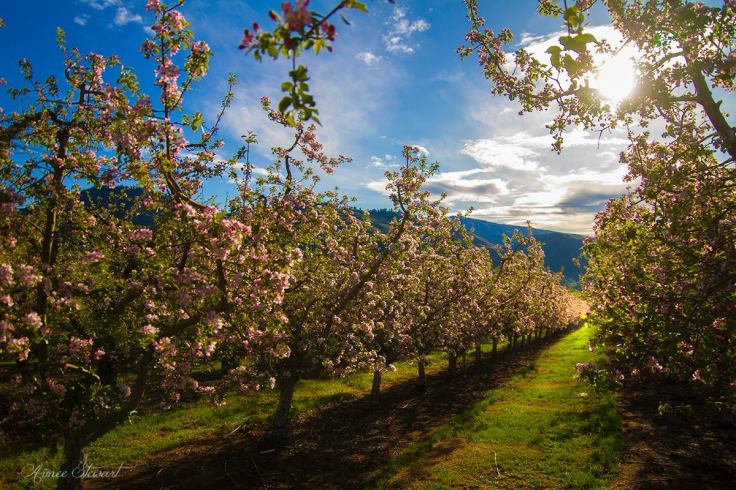 Below: Pictures of Aimee's studio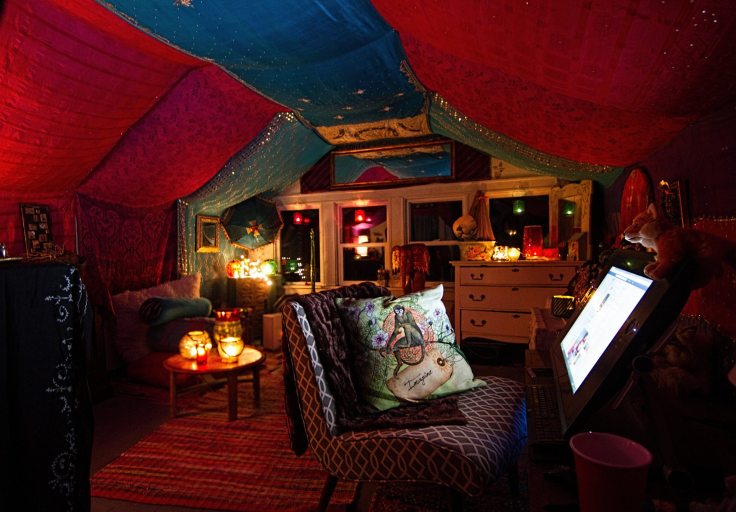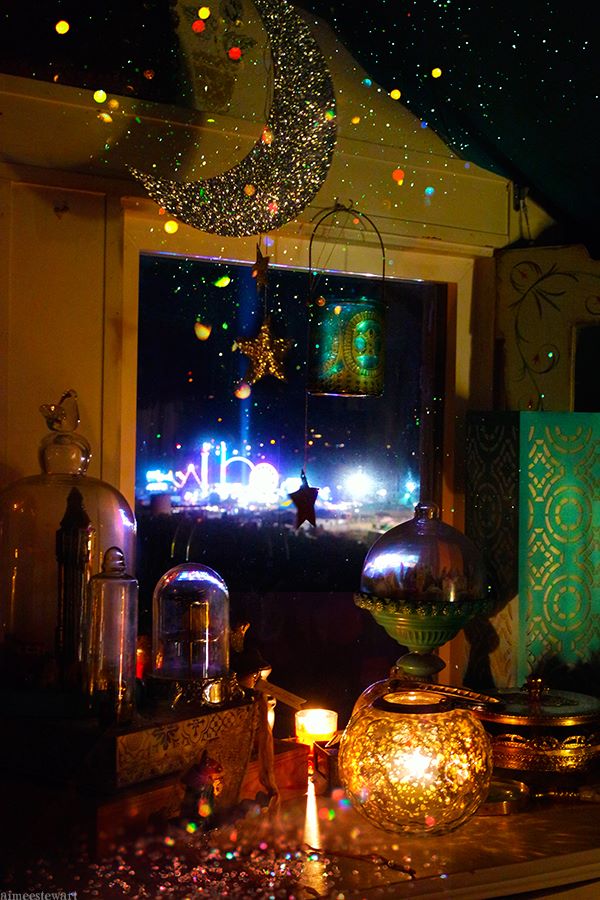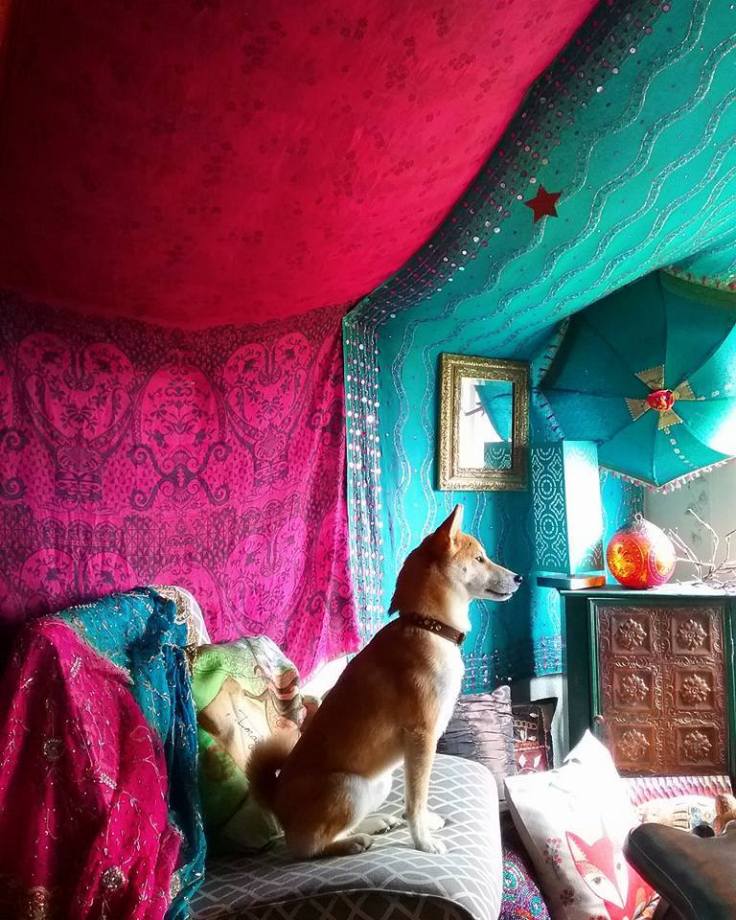 JJ: You seem to have many projects in the works. What is your typical day like?
AS: You are right, I always have a giant list of 'ongoing' projects! My typical day starts early. I love waking up with the sun. Sunrises are one of my favorite things, ever! 7:00 a.m. is sleeping in for me. I love to wake up, have coffee, play with my dog, make breakfast, then jump into some artwork. From 8:30 until about 1:00 I find it easiest to get in the flow, find my focus, and really ride the wave of inspiration. I am almost always listening to music while I work on a new piece of art or when I am researching for upcoming pieces. After three or four hours though, I need a break, and tend to take off for a few hours during the afternoon to take a nap, roam thrift shops, enjoy some fresh air and basically give my eyes a rest from such concentrated work on the computer (since the majority of my artwork is digital). Then after I make dinner (I love to cook, too), I spend a lot of evenings working on my art some more. Since it is more like play than work to me, I love going back to it no matter what time of day or night it is. So if the inspiration strikes, I'm ready to get in there and savor it.
This is actually really fun now as this year my husband has been able to retire from his day job, and can now be here full time with me focusing on his photography and artwork, and helping me by taking on many of the tasks that pull me away from my own art. It's been a huge dream of ours to be able to work together like this, and we are extremely excited that we were able to make that happen this year. So my ability to 'stay in my bubble' and keep my creative flow going has now expanded massively because of his presence.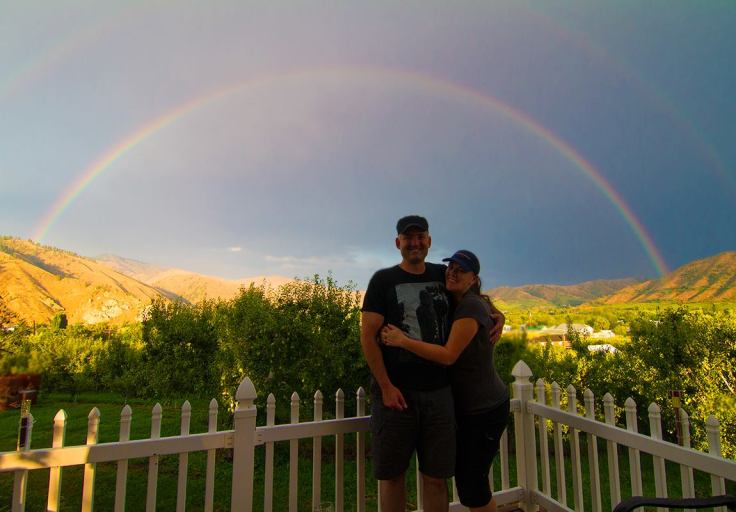 JJ: The bio on your website says that you are self-taught. Can you tell us something about how you that developed? How did you train yourself?
AS: I was one of those kids who was always sketching, doodling, and making art in whatever form I could. I excelled at anything artistic, and of course took traditional art classes in high school in the late 80's. But once I found myself drawn to the possibilities of digital art in the early 2000's, it became a really addicting challenge to figure it all out. Reading text books about digital art wasn't nearly as fun as trial-and-error experimentation. I opened up the behemoth that is Photoshop, and knew absolutely nothing about it… but as I worked my regular jobs, coming home and seeing what new thing I could do with Photoshop became pure escapism for me. I would sit for hours trying to figure out how to make it do what I wanted. And what I wanted was to make digital art in such a way that people would forget they were looking at 'digital art'. I wanted to learn how to make it so that the artwork would blend and flow, so that the way it was created was no longer the defining factor of the art, but that the art would simply speak for itself. It also helped that I could do all of this in the small space that a computer occupied! I didn't need to have a giant studio with lots of supplies to keep replenishing. So over the course of about 5 years, I pretty much schooled myself on a daily basis for hours and hours out of the sheer love of what I was doing, until 2007 when I followed a whim and submitted artwork to Advanced Photoshop Magazine's 'submissions from readers' section. Not only did they ask to publish my artwork, they asked me if I would write some Master Class tutorials for them. I wrote quite a few (quite to my astonishment and delight!), and in 2008 I was signed by my first agent. Did I learn how to utilize Photoshop in the most efficient way? I highly doubt it. My methods are pretty much specific to my own personality, and probably even take longer than some of the shortcuts that are out there. But it doesn't matter to me. The end result makes me happy, and apparently it makes a lot of other folks happy too – so I think it all worked out pretty well!
JJ: Most of your art has a fantasy element. Where did that interest come from? Why fantasy?
AS: One of the things that was repeated on my report cards in school was "She daydreams too much." And I don't regret it one bit. Daydreaming naturally led me to a love of fairytales, fantasy and science fiction books. I grew up reading Beatrix Potter, Tolkien, Anne McCaffrey, Charles Dickens, and everything in between. All those things make a person look at the natural world around them with a bit of a different eye. Plus living in this lovely valley, it really is a magically beautiful place. I found it easy to imagine seeing fantastical things wherever I roamed, and still do. Now I can create the images that are in my daydreams… with some of them even coming directly out of actual dreams I have and write down. A lot of my fantasy isn't too far removed from reality. I give it just a little twist, some little thing to pull it just a little deeper into wonderous territory. I think since I live in the same place I was born and raised, I am never too far away from that childlike whismy. Nor would I want to be! Life is fantastical if you let it be, and my way of putting some of that back into the world is to share it through my artwork.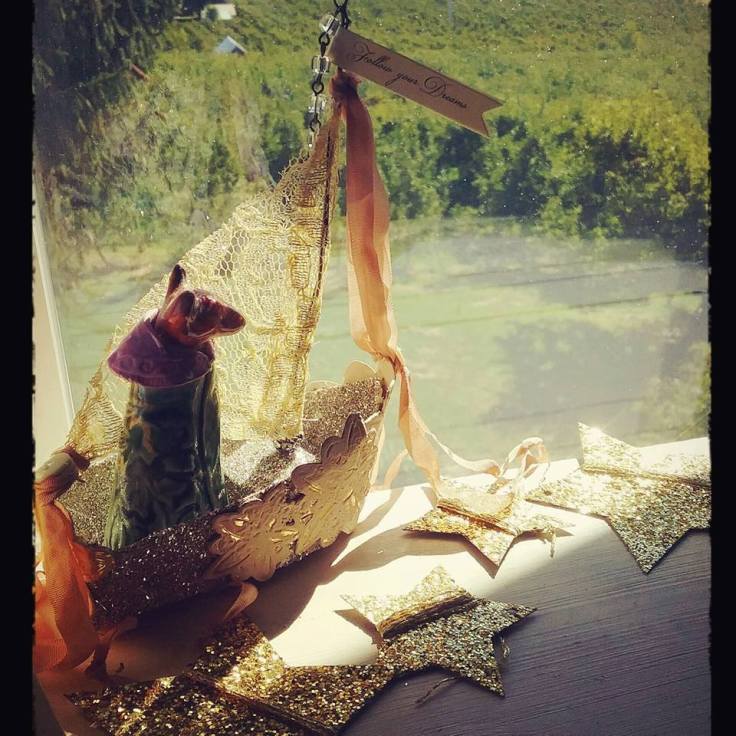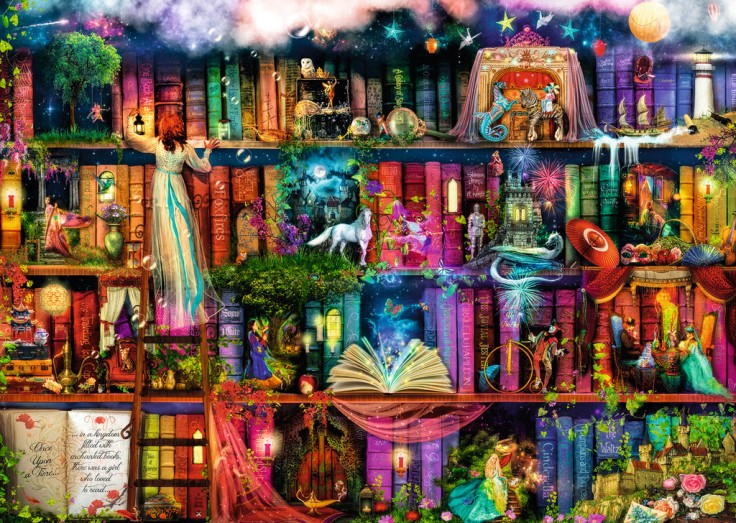 JJ: Where do you find visual inspiration and elements to incorporate into your designs?
AS: Everywhere. In everything. That might sound like a wild generalization, but it is true. My husband can attest to this… we'll be walking and talking, and I will suddenly be transfixed by the way the light is shining on a simple dandelion tuft, or a tiny moth fluttering nearby. I take the time to stop and study things like that, no matter how many times I've seen them. I am also an avid photographer, and take photographs of everything. I also love scouring antique shops, auction houses, thrift stores, libraries, and museums. I love ephemera… old documents, scraps of paper, anything torn from the fabric of long ago. You might not be able to pinpoint it directly, but things like this all make their way into what I create. I also love and thrive on color. I surround myself with it as much as possible, particularly in my studio. That is why I drape my walls with silk saris from India. They are so drenched in color that it makes me happy every single time I look at them. That joy finds it's way into my art too! I also enjoy talking to people. I love hearing their stories and their interests. I like knowing why certain folks are drawn to certain hobbies and interests, and then I research those things! It helps me when I'm creating a puzzle image I might not necessarily have a direct connection to, because I draw on the enthusiasm of the people I've talked to about their pursuits and try and infuse the images with that.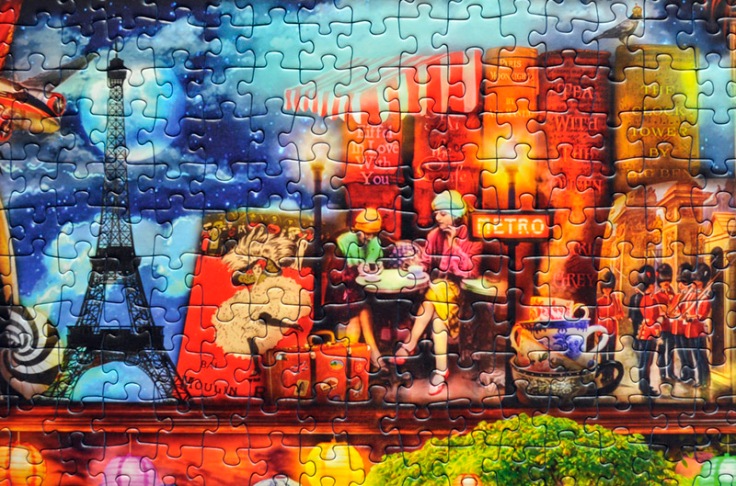 Above: From "Travel Shelves" by Aimee Stewart, published by Ravensbuger, 2000 pieces
JJ: Nature and animals play a big part in your images as well. Do you take your inspiration from the real world, for example in the landscape where you live, or is it mostly from photographic sources?
AS: It is really a bit of both. I am fortunate to live in an area where I can utilize a lot of the landscape, because it is so varied and easy for me to photograph. But I find other places in the world absolutely enchanting, and as magical as anything in any fantasy book, and I have to rely on photographs for those places so far. There are many, many places I hope to visit and photograph. Photographing castles throughout England has been one of my favorite things I've ever done, and I've used quite a few of those photos as references. I'll be traveling to Spain in a few months too, and I am sure the Moorish architecture will make its way into my artwork!
As far as animals go, I wish I could encounter all the animals I put into my artwork! I have a massive love for the animal kingdom, and go out of my way to be a guardian to animals and creatures no matter how small. Two days ago, I picked an earthworm up that had made its way out onto the road in front of our house, and put it back into the garden. My husband just chuckles, because he knows that's just the way I am. So for me, animals and nature in my artwork is just another facet of who I am in real life. But I do have to rely on photographs from elsewhere for a lot of the animals I portray, especially exotic ones. However, coyotes, deer, bears, cougars, squirrels, Elk, otters, hummingbirds… all those kinds of animals we have plenty of here in Washington State!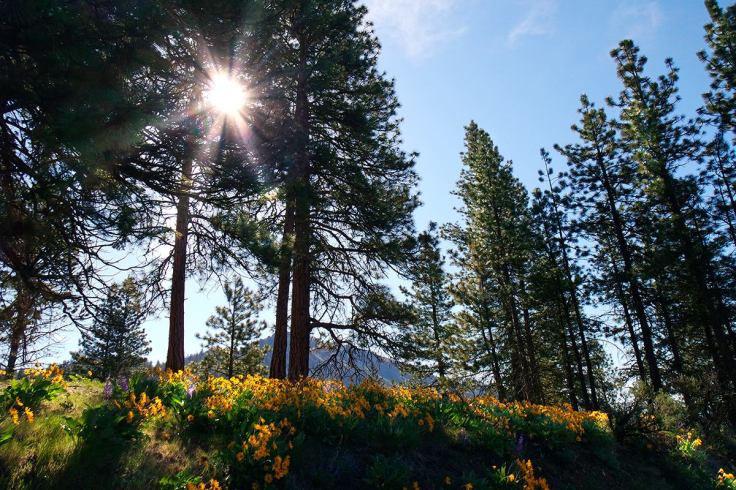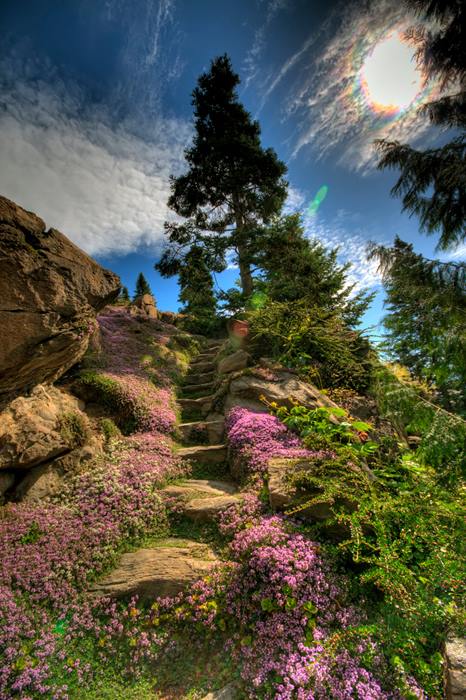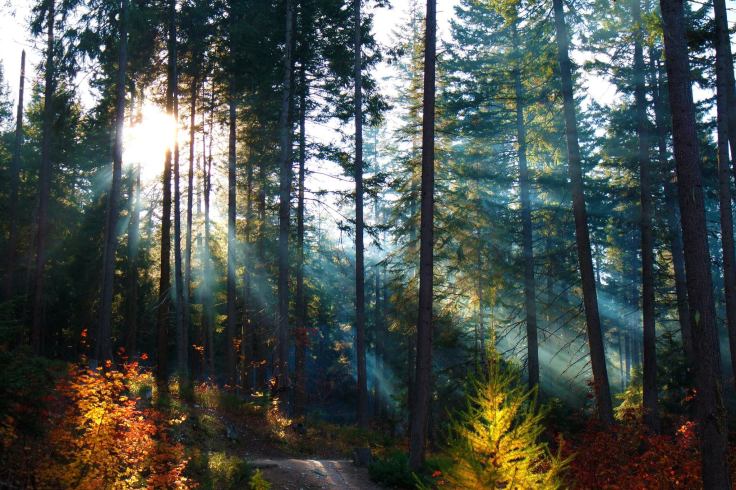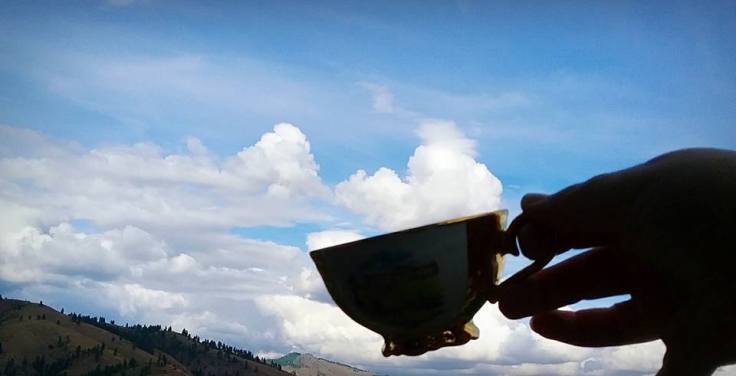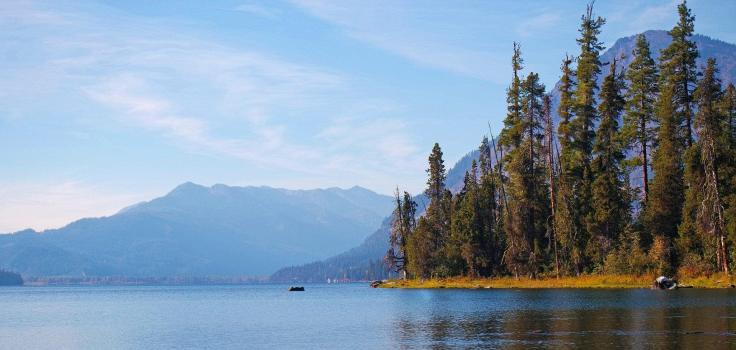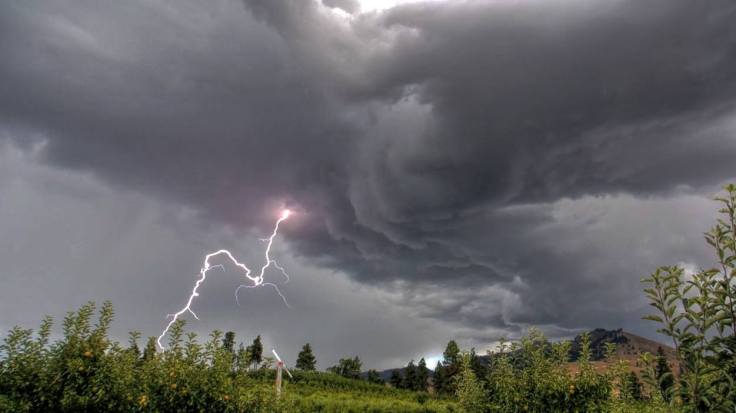 JJ: Who are your artistic influences?
AS: This is almost impossible to list because there are so many! But as far as naming a few contemporary influences, I absolutely love Nick Bantock, Michael Parkes, Stephanie Pui-Mun Law, Kinuko Craft, David Delamare and so many others. As far as classical influences, I adore Mucha, Waterhouse, and Parrish!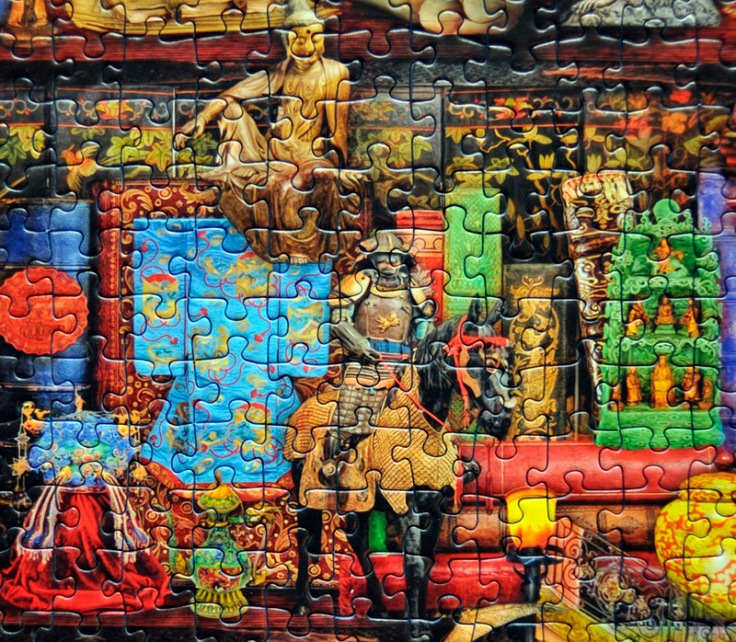 Above: From "Museum of Wonder" by Aimee Stewart, published by Ravensburger, 1000 pieces
JJ: Are there any artists working in puzzles that you admire?
AS: Ciro Marchetti is probably my favorite right now. His use of detail and color is complete inspiration for me! He thinks of things I wish I had thought of. I have huge admiration for his work.

JJ: When did your artwork first start being used for jigsaw puzzles? What was the first one?

AS: I think it was around 2009 or 2010 that my first puzzle was licensed. If I remember correctly, it was through Buffalo Games, and it was called The Wish. The scene was a beautiful redheaded maiden reclining by a magical pond, transfixed by what she sees within it. It was such a thrill for me! But I honestly had no idea it would lead to an actual career in making jigsaw puzzles. I honestly thought it was a one-off! But then my Alice in Wonderland piece called A Mad Tea Party got picked up as a puzzle, and to my surprise things started to snowball a little after that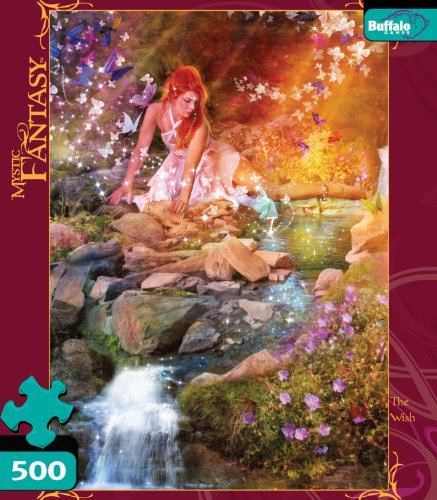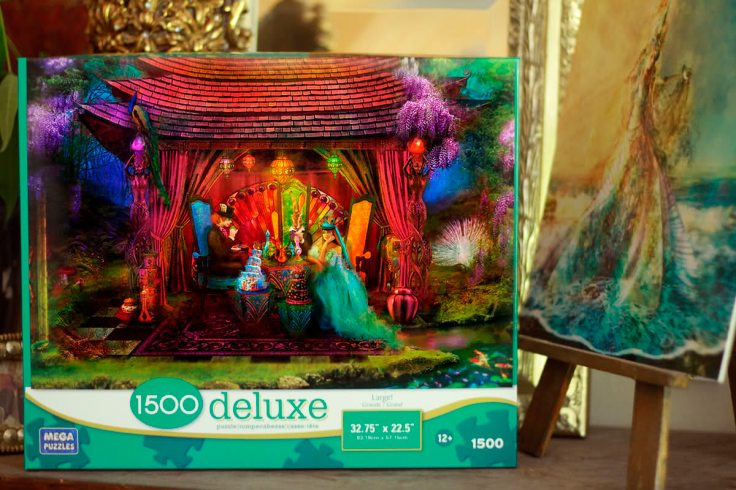 JJ: You have been quite successful at selling images to the jigsaw puzzle market. Has that changed the way you create your art? Do you design images specifically in order to make a good puzzle? And if so, what are the elements you feel make a good puzzle design?

AS: It has changed things in a way, because in order to make a puzzle interesting and eye catching, I feel it must have captivating detail and plenty of color to keep things fun and challenging… and that was something I had to learn the balance of. For my wall art, I want it more subdued, even if it is colorful. I want the art to flow, and to have empty space to let the main subject be the focus. I want it to have poetry in the composition, and to do that it usually cannot be jam packed with details. For my puzzles, I had to learn how to fill all of that in and yet still have it pleasing to the eye! Have it really tell a story that I myself found interesting. So it has been fun experimenting with that, and finding different ways to make it work. For my own taste, a good puzzle design tells a story, and includes lots of little details so that when you are searching for pieces you are pleasantly surprised when you see things popping up here and there on individual pieces.
JJ: Your puzzles are with various brands like Ravensburger, Schmidt, and Sunsout. Do you have any personal contact with them or is this done through an art licensing agency?
AS: I am so fortunate to have an awesome agency, MGL Licensing, that I enjoy a really close relationship with. Adam Meiklejohn and Raul Turpin are my representatives, and while all of my communication goes through them, companies like Ravensburger, Buffalo, Ceaco and many more have sent me messages through them. I love knowing when companies are pleased with things I've worked on for them, and in turn I always make sure to let them know how much I appreciate their support for what I do! They also help with suggestions on pieces that I may be creating specifically with them in mind, which is fun. I enjoy collaborating! I hope to meet folks more puzzle industry folks as I travel and attend some of the bigger international licensing shows in the future. I had the supreme fun of flying to London and meeting with Adam and Raul from MGL recently, and am planning to do so again very soon. As someone who had never imagined it being possible to have a career in any kind of artistic field, I can honestly say it was really something out of a wonderful dream to be met with such open arms and warm enthusiasm for my visions and creations!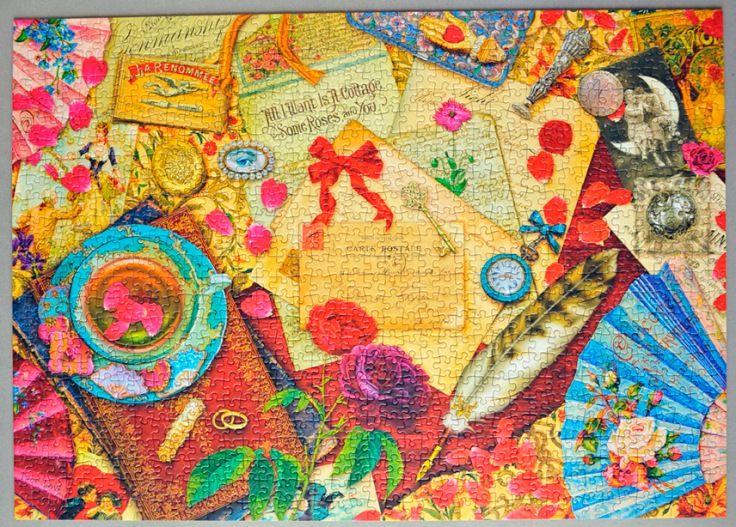 Above: "Vintage Love Letters" by Aimee Stewart, published by Schmidt, 1000 pieces
JJ: Do you ever get requests or commissions for a specific puzzle design based on someone else's idea or spec?

AS: When creating commercially, there are always trends that take hold and that companies want to follow for that season. I think the requests I do get on occasion are more along that vein, rather than pointing to a specific idea or spec from someone else. For instance, one year there may be a surge in the popularity of fishing images. I will get requests for my own take on that theme, and I will gladly run with that challenge. But I like to try and surprise them frequently by coming up with images of things that aren't in the market, but that I myself would like to put together as a puzzle. That's really fun when I'm able to do that! I work very closely with MGL, who after 20 years of supplying puzzle companies with many of their top selling images, have an invaluable knowledge of the market, and are very forward thinking in coming up with new ideas that we bounce around. We have a lot of fun brainstorming and thinking up ideas, and many times there will be things that they think of initially, that we collaborate on. Lots of emails are traded back and forth through the week! They challenge me, and by doing so it keeps my artwork fresh and focused, and always moving forward. I love that! Having an agency who nurtures my love of art and creation, understands the ebb and flow of inspiration, and looks out for the best opportunities for me to grow my career has truly changed my life. They give me just the right amount of advice and encouragement, and truly listen when I have ideas I feel strongly about. They even know my favorite brand of English toffee (Thorntons!) and have surprised me with it, which is a really tasty way to chase the artist's block away, heheh.
JJ: Walk us through the process of an image like "Heroes and Heroines" from conception to completion.
AS: For this piece there were days of research, picking out the best couples for the image, selecting resources, and then assembling them in a rough draft so that I could discuss it with Adam and Raul and get their thoughts on the trajectory of the image, since it was actually made with a certain company in mind. After that? Days and days of working with the image in Photoshop, painting, detailing, switching elements that didn't work, adding new things in…experimenting with colors, lighting, and so on. At that point, I lose myself in the artwork, and tend to pull very long hours and even forget to eat sometimes. I get a little obsessed. That is when my husband is such a huge help, as he takes care of all the things that escape my notice when I'm in 'the zone'. I come out of my studio bleary eyed and oh so tired, but satisfied when I feel that moment of completion. I never really know when it will happen, it just occurs, and I know that the piece is finished. Of course, that doesn't mean there won't be some final requests and revisions… but overall, that is when the bulk of the artwork is finished. The shelf pieces are the most time consuming pieces I create, and from the very start of the idea to the final work being sent off for production can be weeks if not months in the making.
Above: "Heroes and Heroines" by Aimee Stewart, published by Ravensburger, 1000 pieces
JJ: A lot of your design work is digital manipulation. Do you do any original drawing or painting also?
AS: I do! I keep a sketch book going at all times, I really enjoy watercolor arts, and I actually love doing hands-on projects, even above and beyond painting. I really have fun with found object art, needle-felting, abstract painting with alcohol inks, and on and on. I have good friends who are talented artists in all different fields, and we get together and have 'art fests' of our own… long weekends we plan where we all gather together and just create whatever we can, using traditional methods. It is necessary to give myself that break from looking at a computer screen, and keeps my imagination and approaches to my own artwork fresh and ever changing.