Eliot's Awesome Cup
Hello there! Back in May, I took the social part of my Ambassador role to heart, and I threw a 150-guest backyard shindig. Fast-forward to very recently – several months post-party – when I was doing a little yardwork and I discovered a single remnant from the party that missed the compost bin and in doing so managed to delight, but not surprise, me.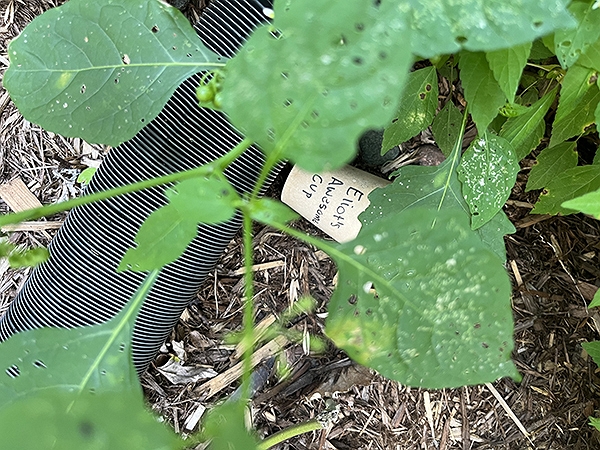 Eliot's Awesome Cup
It would seem that my son had labeled his party cup, not only with his own name but also with a qualitative statement on the nature of the cup. And several months later, here it was, having fallen from the deck and hidden itself (although not yet composted itself, which was, of course, its only other job besides holding a beverage).
This discovery of Eliot's Awesome Cup did make me wonder about the nature of other awesome cups that have also chosen to remain safely anonymous…until now. Let's take a look!
Squeaker's Awesome Cup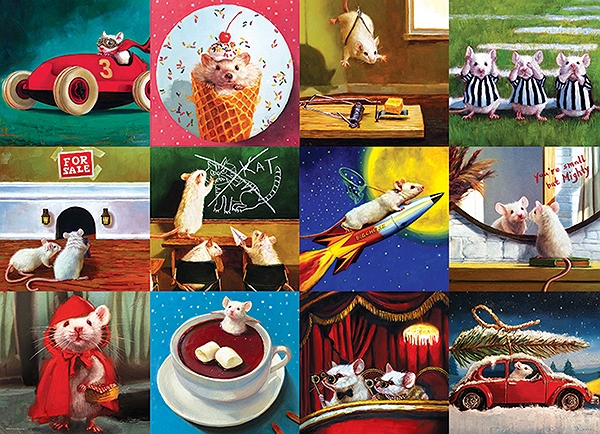 Squeaker's Awesome Cup (bottom row, second from left) was made in the mid-1700s. It traveled all the way from Europe to the new world and eventually inspired the Boston Tea Party of December 1773 and the subsequent Hartford Cotillion and Worcester Light Luncheon of February 1774. It survived the American Revolution by sitting quietly on a high shelf until the fighting was over. It was later packed away in the attic for a quarter millennium until Squeaker found it in a box he chewed through when he was working through some personal issues.
Now it has become a therapeutic spa retreat for Squeaker, who just can't unwind unless he's floating in chocolate and marshmallows.
Sweetie's Awesome Cup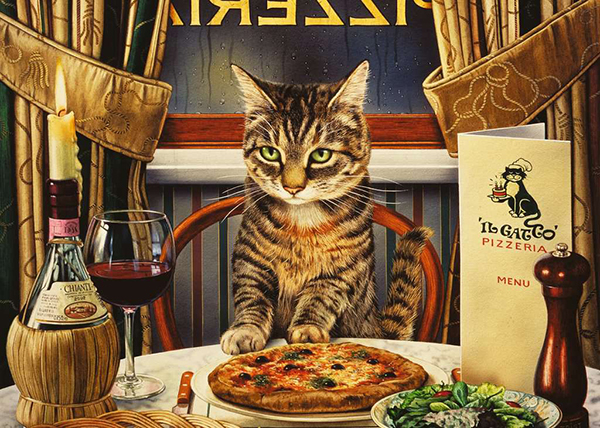 Dinner for One by Ravensburger
Sweetie's Awesome Cup shocked the world as the first wine glass ever to appear in mass-produced artwork on a middle-aged woman's living room wall. Before this revolutionary act, women were only able to decorate their living rooms with silhouettes of family members (who are the people they had to look at every day) or paintings of farmhouses with fields nearby (the same scenery their windows forced them to look at every day). This glass helped women everywhere subvert the prevailing expectations of domestic wall art and in doing so, opened the door for "Live Laugh Love" and "In this house, we…" decor.
But the meteoric rise was followed by an equally intense hangover, and now this cup enjoys a quiet life keeping Sweetie company as she contemplates the huge mistake she made in ordering the side salad.
Aunt Joyce's Awesome Cup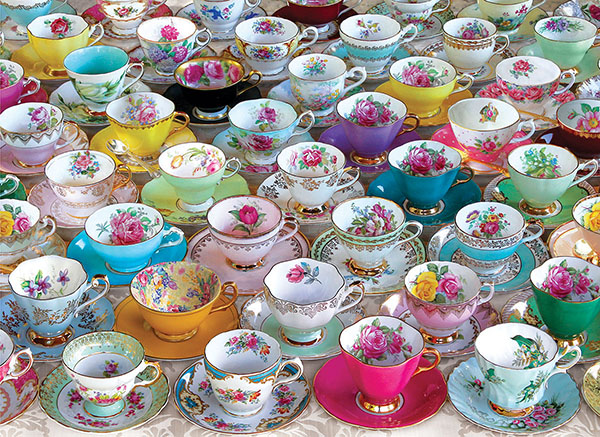 This turquoise cup (third row from front, second from left) enjoyed an extensive career in Hollywood's golden age, working alongside such actors as Cary Grant, Clark Gable, and Claudette Colbert. Remember the famous dunking scene in It Happened One Night? Yup. It was most famous for starring in the movie Notorious as the cup that poisons Ingrid Bergman's character.
Today it's nestled in a row alongside other colorful cups on the cup table of a delightful elderly woman who delights in collecting famous tea cups and lining them up on the table.
Aunt Joyce's Other Awesome Cup
This awesome cup (orange cup to the right and front of the previous one in the picture on the wall) had a supporting role in Notorious as Dr. Anderson's cup, the cup that Ingrid Bergman's character at a key point mixes up with her own. It made a splash by publicly criticizing its co-star vessel, famously saying, "What it is, I wouldn't eat in a pickle rollup."
In spite of the nearly 75-year-old feud in which these co-stars refused to talk to each other and because neither of these cups has legs, they are forever immortalized sitting next to each other in this photo that Aunt Joyce took and hung above a different tea cup collection.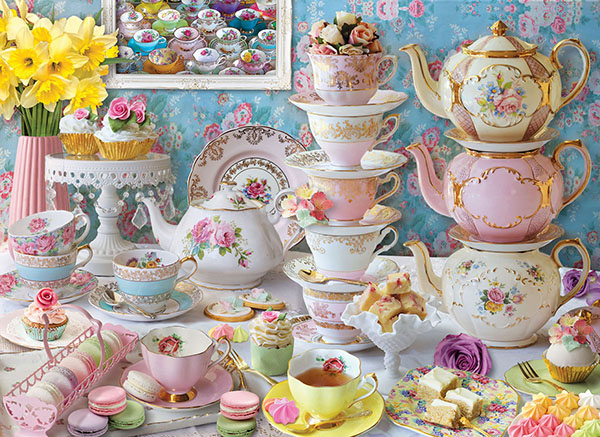 And in case you're wondering how these cups could possibly be mistaken for each other, it was a combination of movie magic and the fact that Notorious was made before color existed, which caused these cups to look confusingly identical.
And there you have it – four awesome cups that rival Eliot's Awesome Cup. And as you sip and slurp through the day, just remember, it doesn't take much to turn an everyday cup into an awesome cup. Really!
-Robin