Puzzle Advent Calendar Hacks
If you've ever done a Puzzle Advent Calendar, then you know how easy it is to get hooked on them!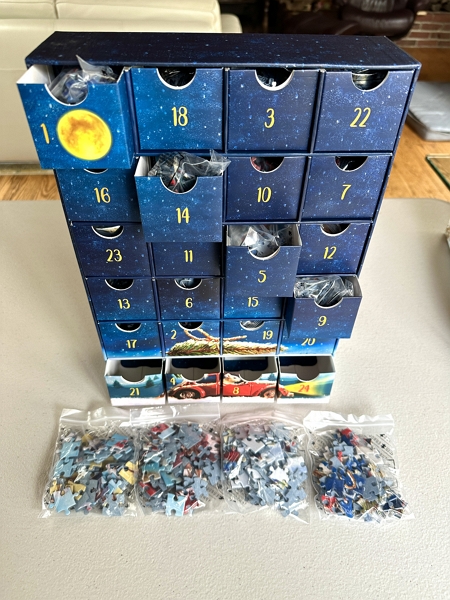 Advent Calendar Funny Animals | Eurographics | 24 days, 50 pieces ea day
This Puzzle Advent Calendar from Eurographics has resealable bags and the daily puzzle image is at the back of each box!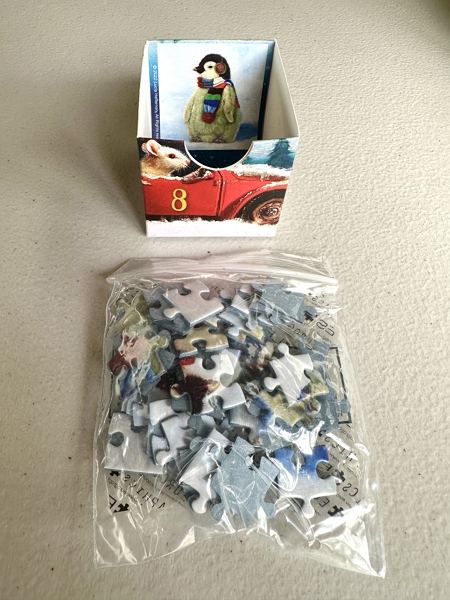 With so many cute and affordable Puzzle Advent Calendars, some puzzlers work on 4-5 different Puzzle Advent Calendars every December!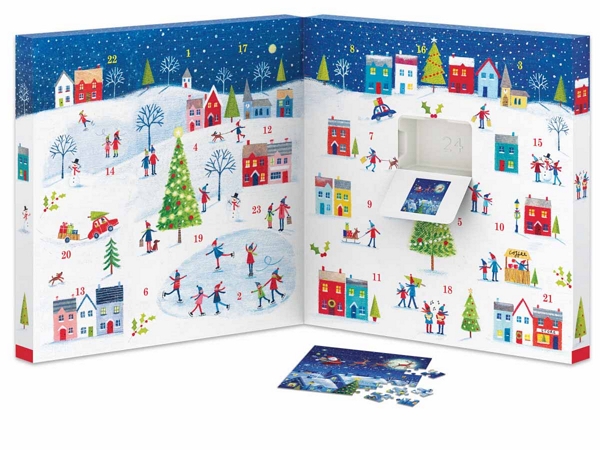 Puzzle Advent Calendar Christmas Town | Eurographics | 24 days, 50 pieces ea day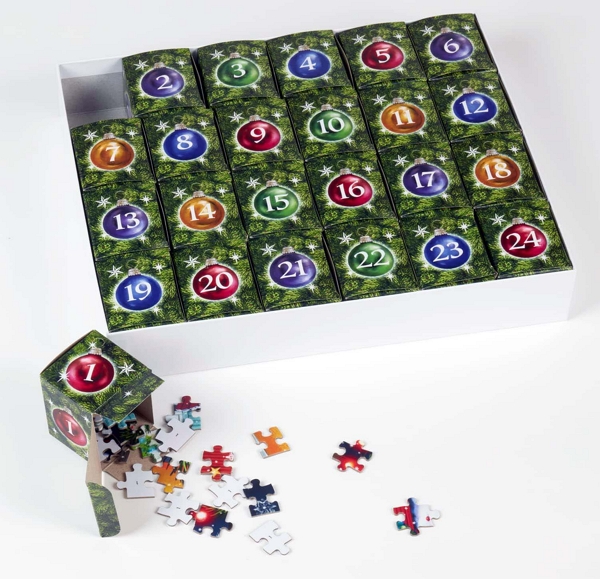 Christmas Cheer Advent Calendar | Vermont Christmas Co | 1000 pieces in 24 boxes
However, after a few days of opening adorable little boxes and completing the puzzles nestled within, you may suddenly realize that there are little puzzles covering every available surface of your living area! What to do?!
Last year I figured out a hack to bring the Puzzle Advent Calendar chaos under control. After all, we can't put away the individual advent puzzles until we take a compilation photo of all 24 completed puzzles!
Here's the hack:
First, get a box of at least 24 file folders or hanging folders. Hanging folders offer extra stability because of the rigid bar at the top, but regular file folders will work too. If you get a box with assorted colors, it makes it more fun!.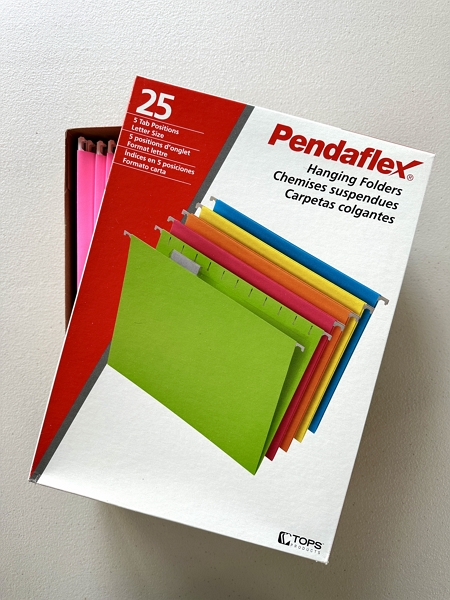 Second, when you complete an advent puzzle, slide it onto a file folder.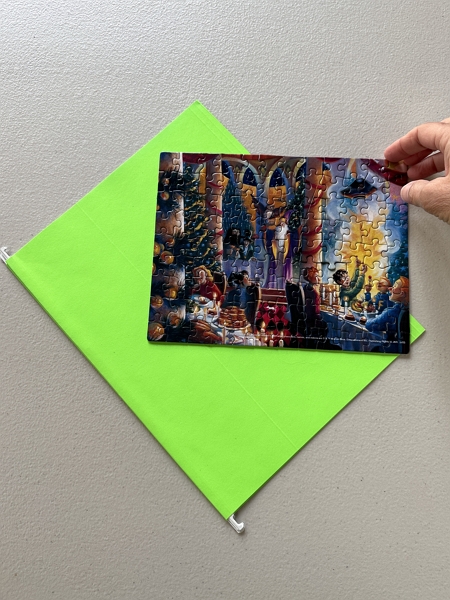 Third, stack the file folders on top of each other as you complete each day's puzzle.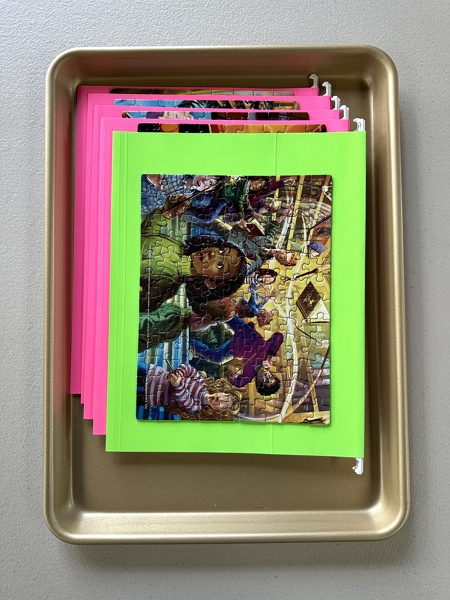 Fourth, as you stack the folders, alternate the orientation so that the stack stays in balance.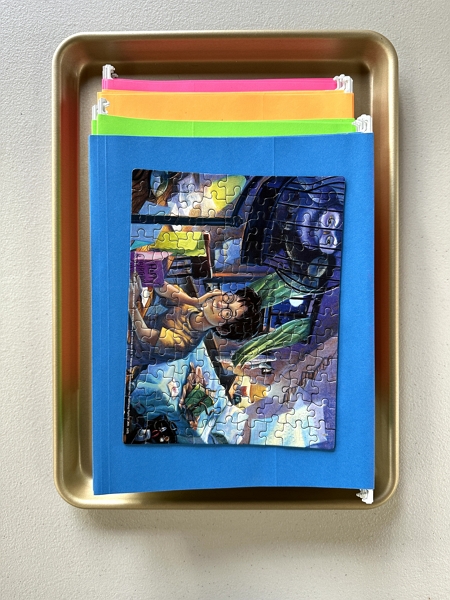 Fifth, decide where to keep your stack. I stacked mine on a large cookie sheet. The folders and puzzles did fit back in the original box, but it overflowed the top.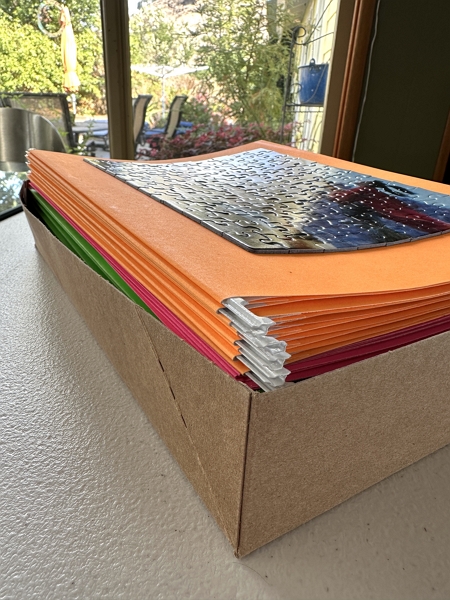 I managed to get the lid to fit, but just barely!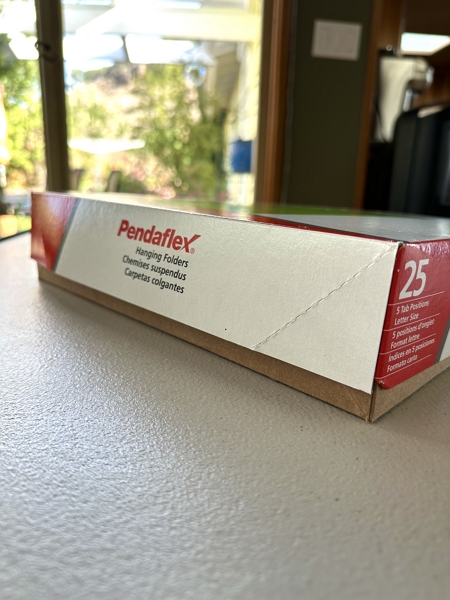 Sixth, after the 24th puzzle is complete, you will have all the Advent Calendar Puzzles stacked in one place, and you can take a picture of the whole set whenever you'd like.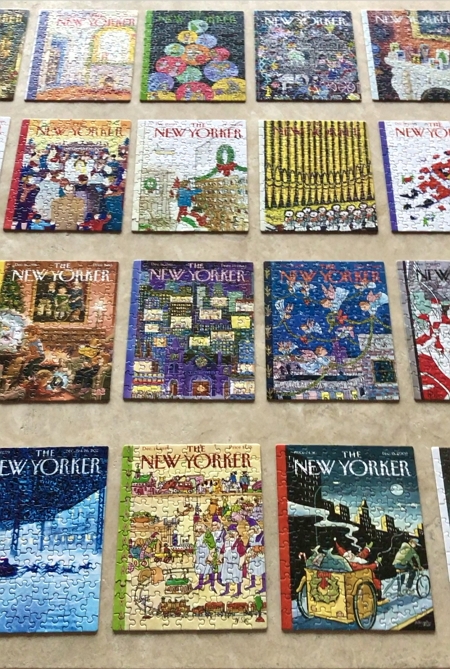 City Advent Calendar by New York Puzzle Company
Happy holidays, happy adventing, and happy puzzle organizing!
Tracy
5 Stars
Alyssa Z. - Stevenson Ranch, CA
Brilliant!! I will need to do this with my advent calendars this year!!