Vibe Check
Back in the day, jigsaw puzzles were used to educate kids, pass the time, and relieve boredom. But these days we know that puzzles build short-term memory, boost problem solving skills, and reduce stress levels. Perhaps best of all, puzzles improve our emotional state and can even help us move from a low vibe to a high vibe!
It's time for a puzzle Vibe Check!
Discouragement: Let's say you're feeling a little discouraged. Working on a puzzle can help dislodge those feelings of disappointment and move them up, out, and into a safe place.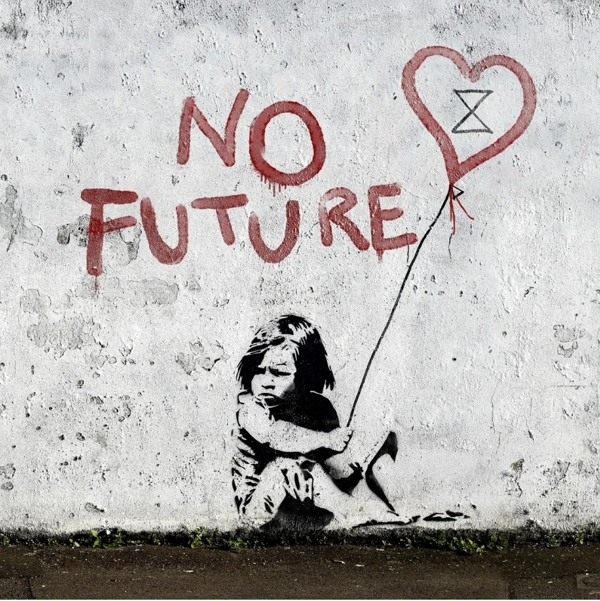 Urban Art Graffiti: No Future | 4D Cityscape Inc. | 1000 pieces
Worry: You know it happens. Despite our best efforts, we catch our mind thinking about things out of our control and find our head busy with worries. Use a puzzle to move from worry to hopefulness.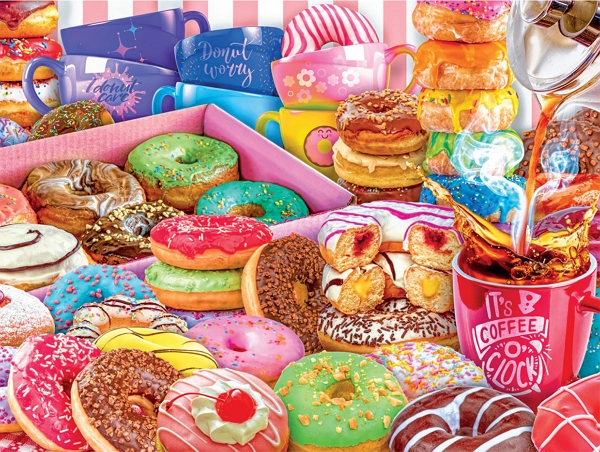 Donut Worry Be Happy | Buffalo Games | 1000 pieces
Hopefulness: Taking a small step to move from worry to hopefulness is all that's needed to shift our vibe. Try a puzzle that is specifically designed to help us understand and make sense of our emotions like The Puzzle of Hopefulness.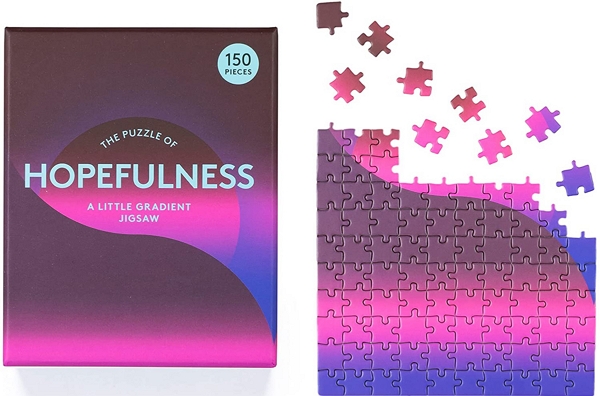 The Puzzle of Hopefulness | Laurence King | 150 pieces

Bonus Hopefulness Building Tip! The puzzle community has fun events that help build hope into our daily lives like the #SelfCarePuzzlingMarathon hosted by @ThePuzzlingFoodie on Instagram and the monthly puzzle-alongs hosted by @NiteOwlPuzzler.
Optimism: There's no two ways about it, optimism feels good, and I think we all need a little more positivity in our lives. Especially in large pieces, if possible!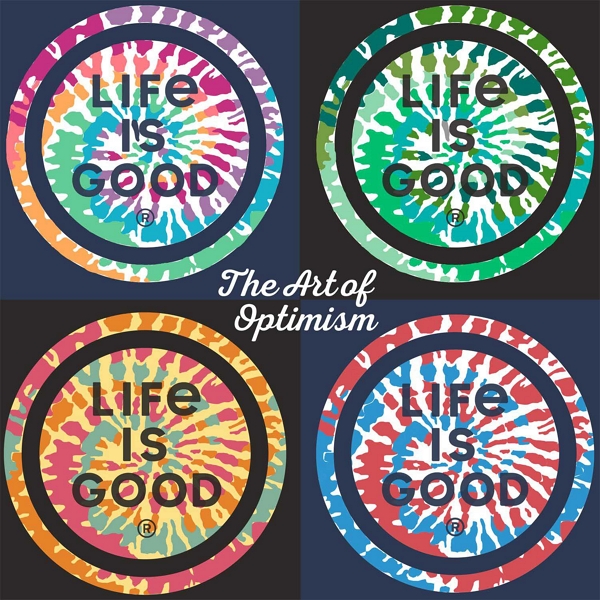 The Art of Optimism | Buffalo Games | 300 large pieces
Positive Expectation: When we expect positive things to happen, we are more likely to notice the positive things in our lives. The more positive things that we notice in our lives, the more positive we feel. Even noticing three positive things about the puzzle we are currently working on boosts our vibe!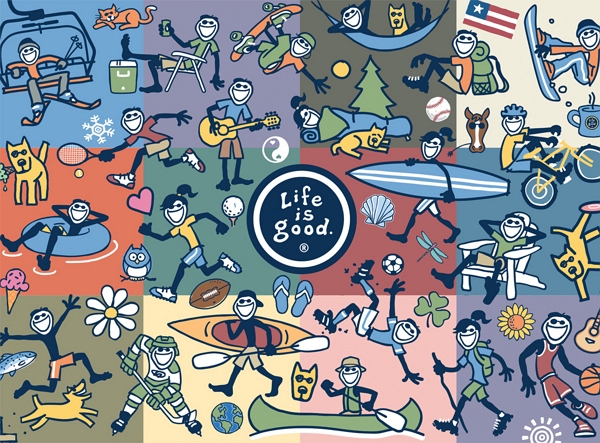 Vintage Jake Collage | Buffalo Games | 1000 pieces
Happiness: Every year I choose a focus for my year. This year, my focus is Happiness. I have been actively working on increasing my happiness which means that I am trying all the things that could possibly improve my happiness. I even share a "Happy Moment" with a friend everyday to make sure that I notice the happiness in my daily life.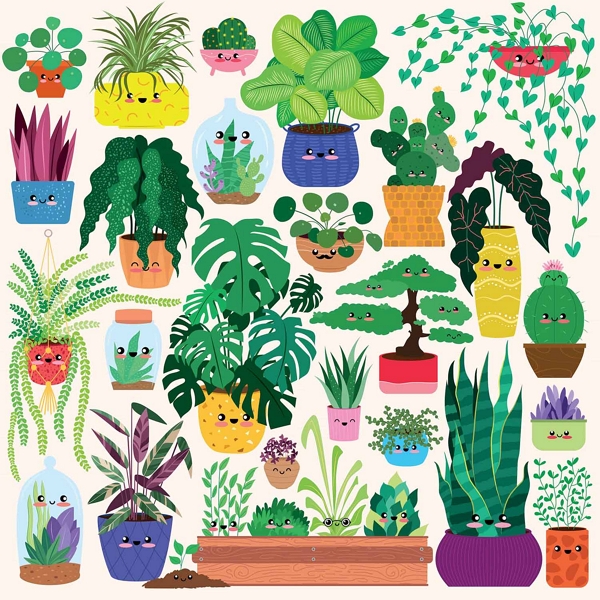 Happy Plants | Mudpuppy | 500 pieces
Passion: Happiness generates extra energy that we can then use to put toward new ideas and things that we are excited about.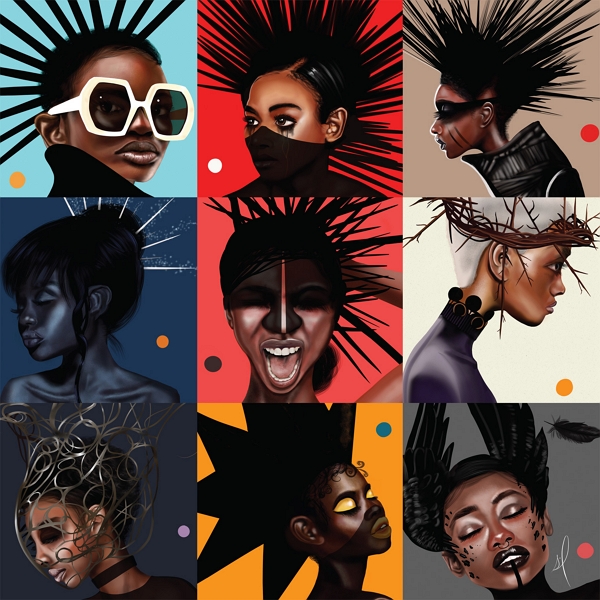 Black Crowns | Buffalo Games | 300 pieces
Joy: Positive expectations, happiness, and our passions all add up to one thing ... Joy! Joy is the exuberant feeling that comes from a sense of well-being. Just look at this puzzle! I want to jump in and do all the things!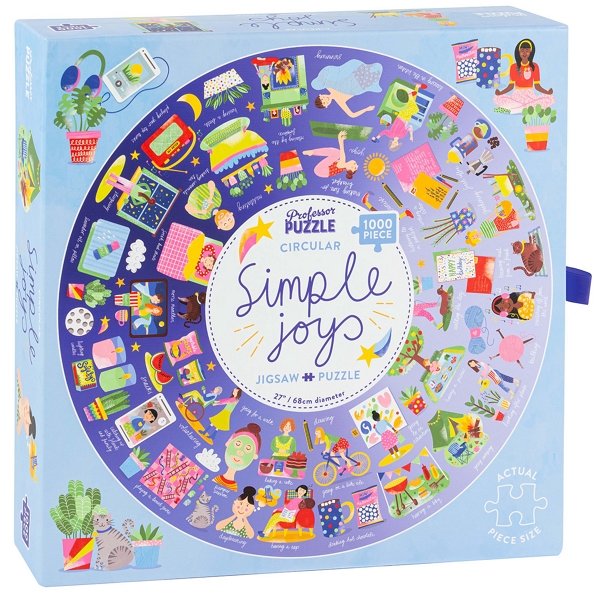 Simple Joys | Professor Puzzle | 1000 pieces
Once again, it's puzzles for the win! Puzzles have taken our feelings of discouragement and worry and moved them right on up to feelings of optimism, excitement, and joy. And all this was accomplished at our very own puzzle table!
The next time you're standing in front of your puzzle stash wondering what puzzle to do next, check your vibe and think about how you'd like to feel. Because using a puzzle to boost your vibe is the ultimate flex.
Feeling the Puzzle Vibes! @16feet