Become an Ambassador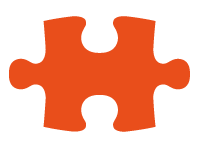 BECOME A PUZZLE WAREHOUSE AMBASSADOR
**We are not currently accepting applications for our Ambassador Program. Please check back in late 2023 for the 2024 application**

Do you enjoy sharing your love for jigsaw puzzles with others? Are you a Jigsaw Junkie?
Do you want to get rewarded for your passion for jigsaw puzzles? If you answered yes to any of these questions, apply to be a Puzzle Warehouse Ambassador!
What are the benefits of becoming a Puzzle Warehouse Ambassador?
★ Earn gift cards and exclusive Puzzle Warehouse gifts
★ Gain early access to products and special discounts
★ Help inform other puzzlers about the latest puzzles and trends by contributing to the Jigsaw Junkies blog
What will be required of a Puzzle Warehouse Ambassador each month?
• One blog post on a puzzle topic of your choice for the Jigsaw Junkies blog
• Sharing a few Puzzle Warehouse related news items on social media
• Provide feedback to the team about Puzzle Warehouse related items
Have any questions regarding our Ambassador program? Email us at Ambassador@puzzlewarehouse.com
When will it open again to apply for ambassador? I would really like to become one 😀 Thank you.