New Fall Releases- 2021
With the holidays right around the corner and the expected shipping delays, there's no time to waste picking your holiday gifts. Puzzle Warehouse has been busy stocking new puzzles and brands! Here are a few of my favorite new releases from Puzzle Warehouse.
My top pick is from a company that is brand new to Puzzle Warehouse, Marine Life by Soonness. The Soonness puzzle box is well designed and uses all available space - including the inside! When you look at the lid, you'll see a sweet message from the artist Soon. There's also a poster and a resealable bag.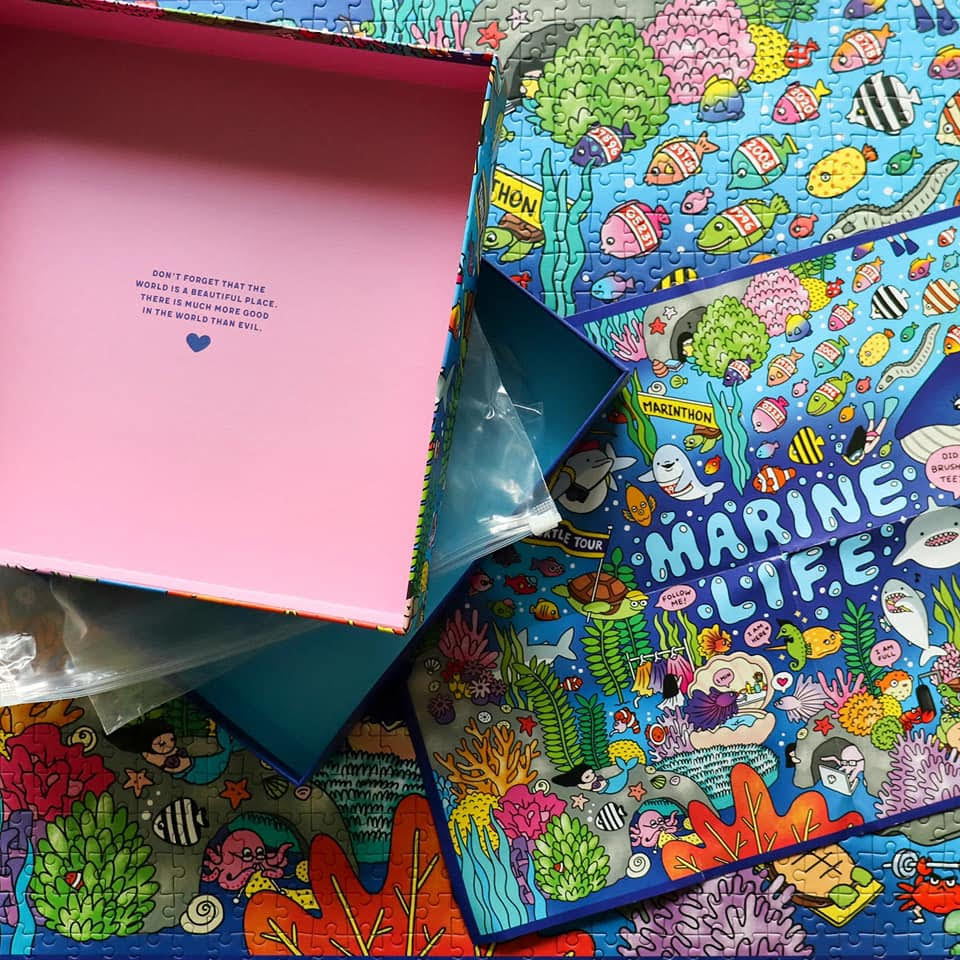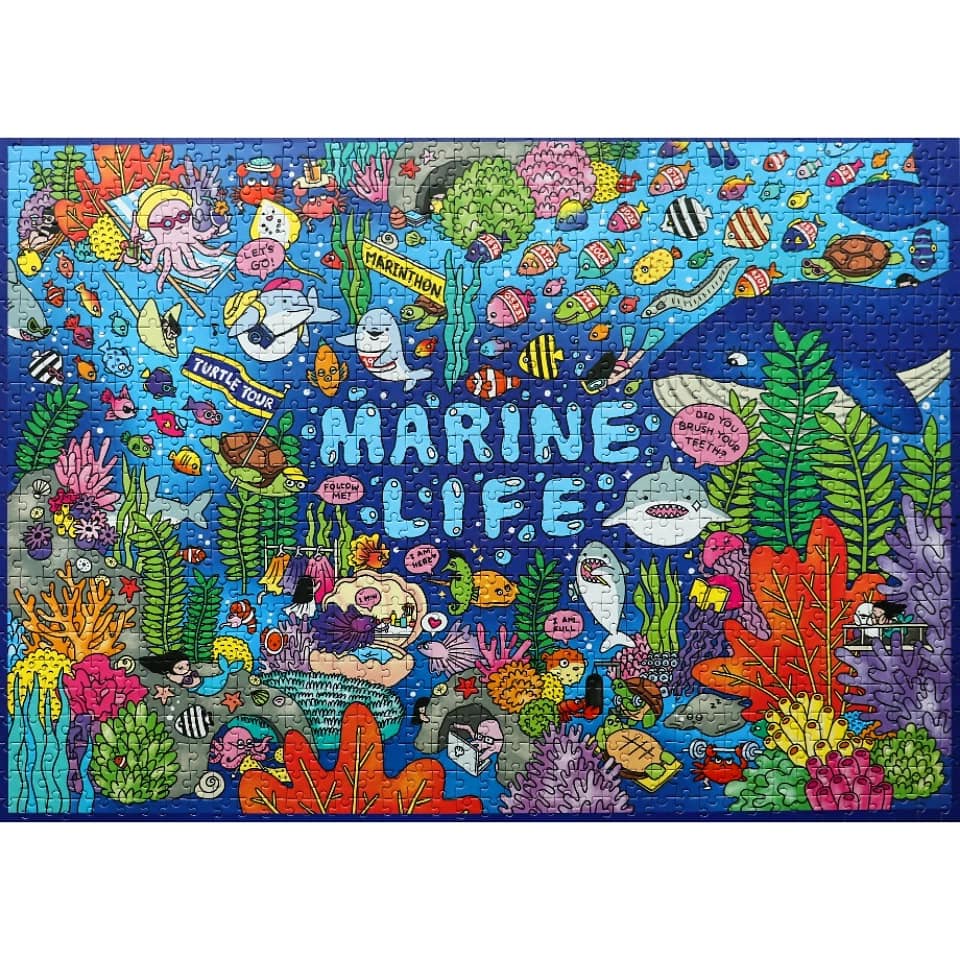 The artwork is unique, fun, and illustrated by Soon Cho. Throughout Marine Life (and Forest Life), you'll notice a little girl with long black hair. Her name is Nina and she's there as a hidden cheerleader. Sometimes it is hard to spot her, but she's there for you. However, my absolute favorite part of the art is the coral and plants. Each of those has an exquisite gradient.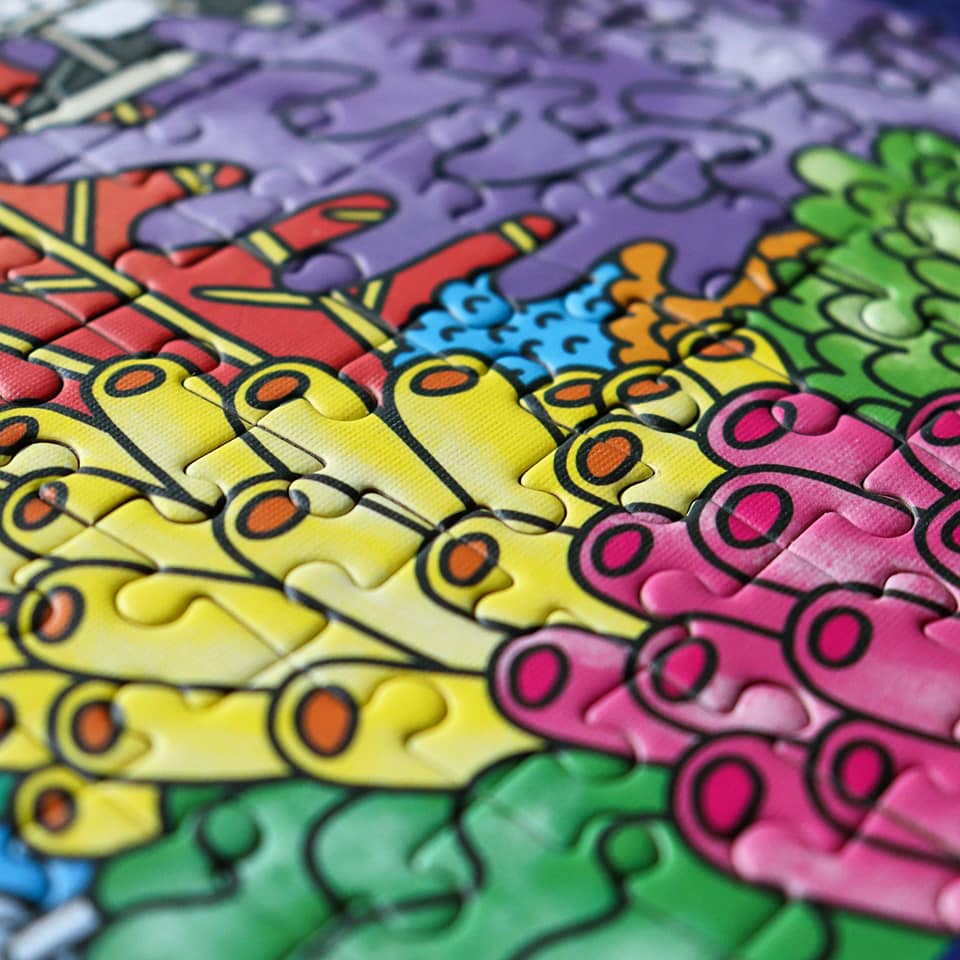 And finally, let's take a quick peek at the pieces. There is a good variety of piece shapes, minimal dust, no false fits, excellent soft texture - just an all-around fun experience. I didn't want to finish this puzzle because it was so much fun!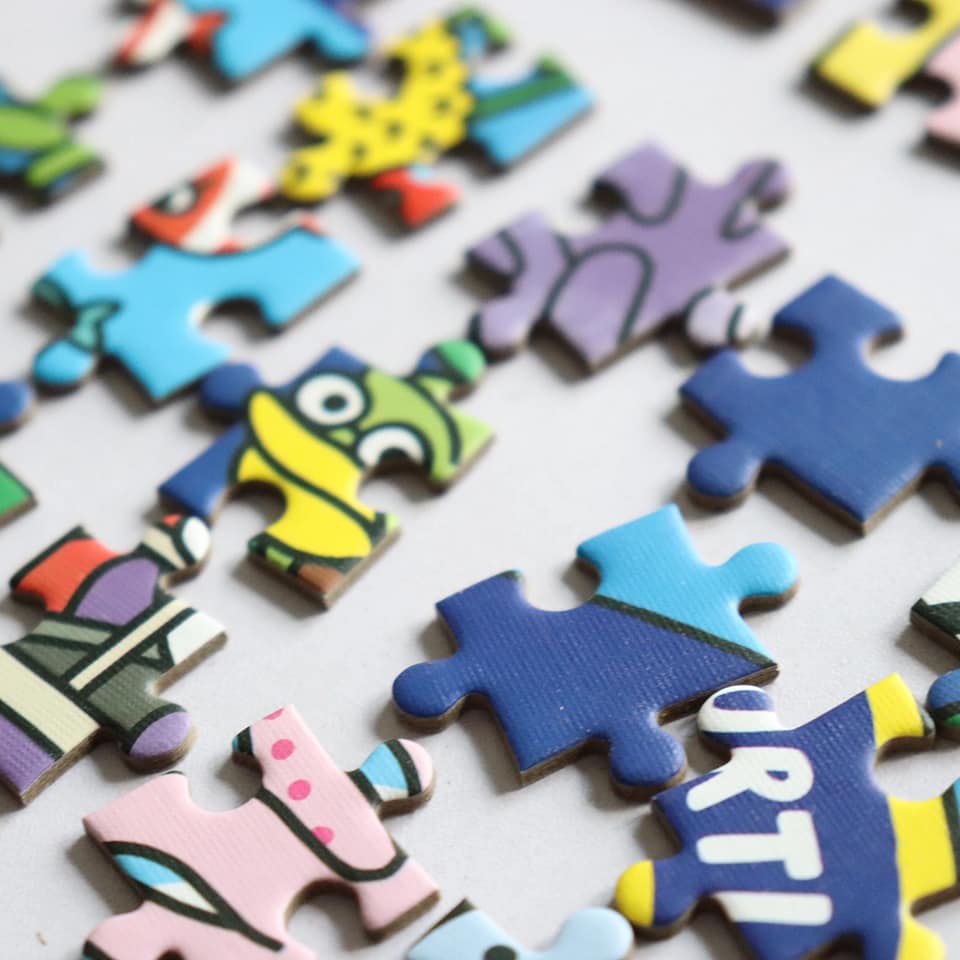 Winter is quickly approaching, but fall-themed puzzles are so much fun. There's something extra cozy about doing a fall-themed puzzle while the weather starts to turn colder and leaves change colors. Without a doubt, Ravensburger is one of the best puzzle brands in the world. While not technically a fall puzzle, Tranquil Sunset definitely evokes the same autumnal emotions.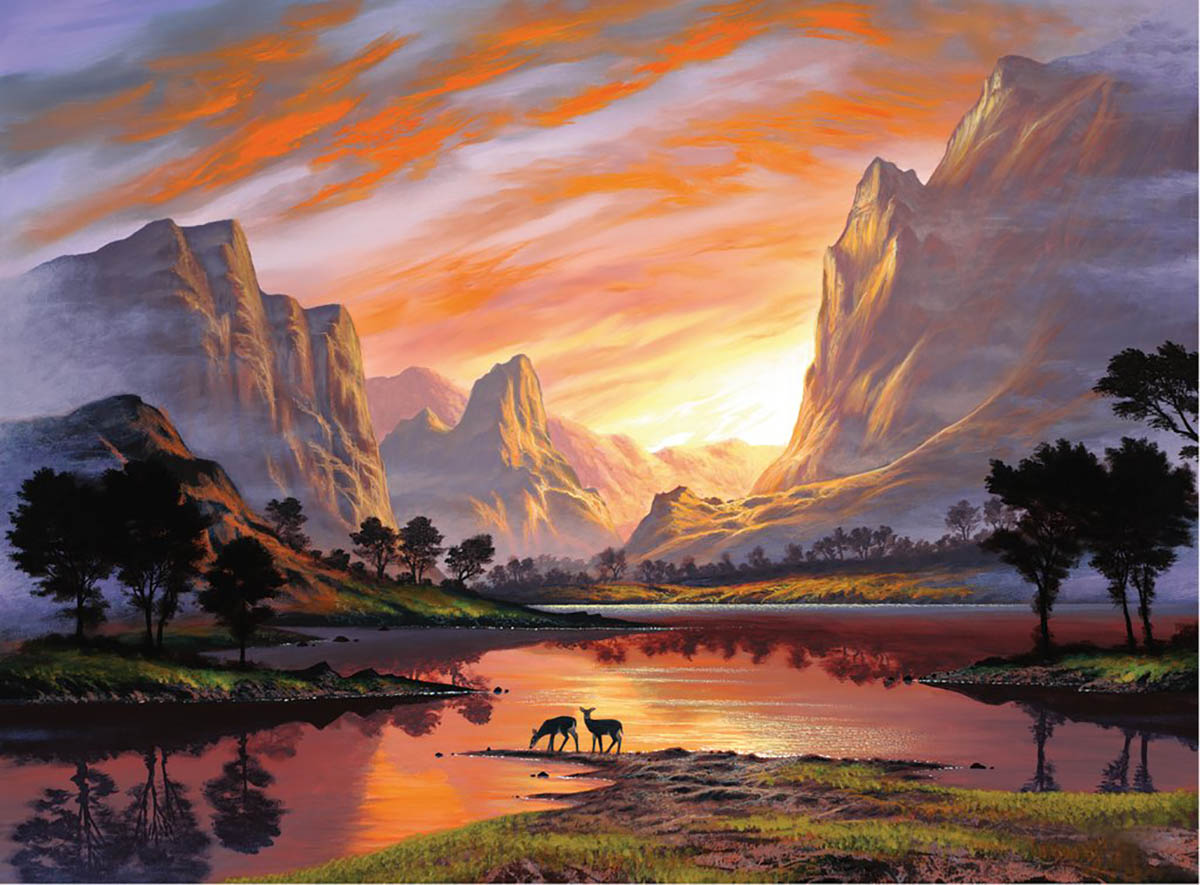 To be honest, at this time of year, I am all about getting Christmas puzzles. I plan to primarily do holiday-themed puzzles all December. Puzzle Warehouse has the biggest selection of holiday puzzles. Here are a few of my favorite new releases.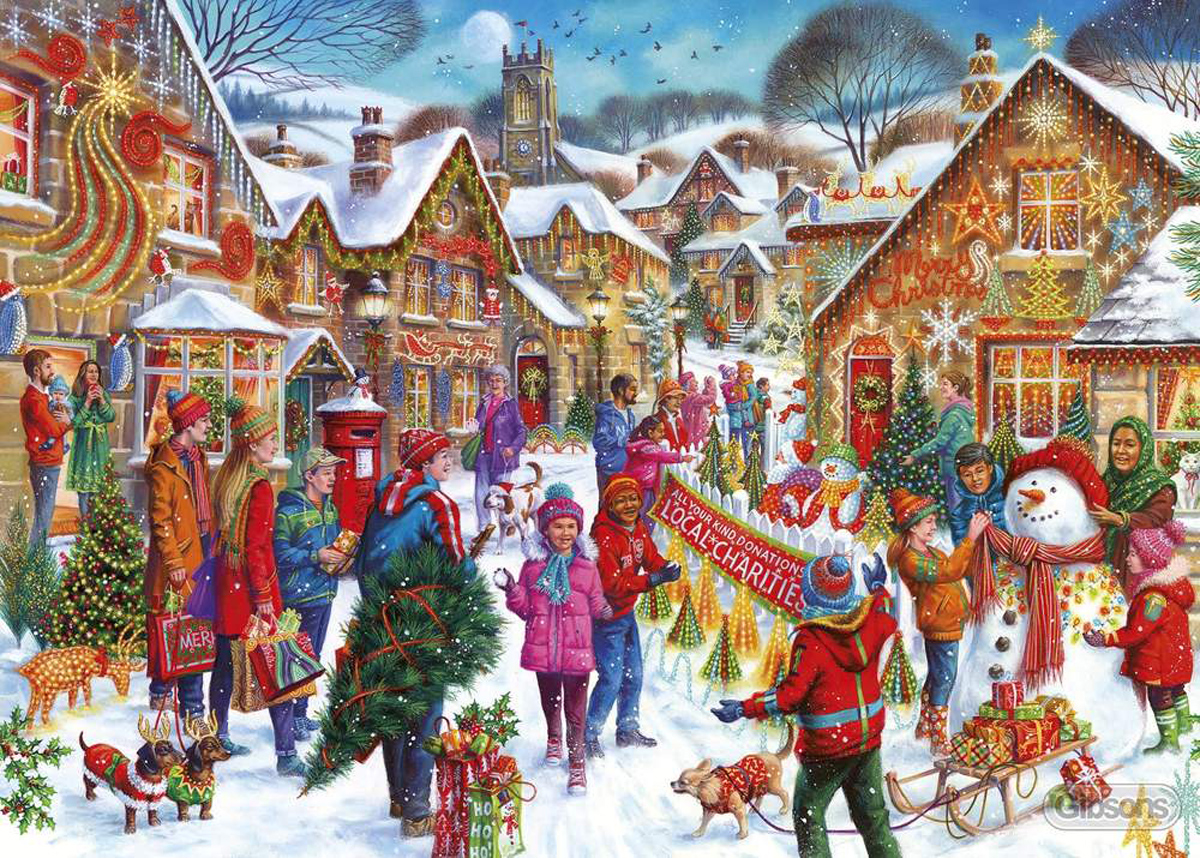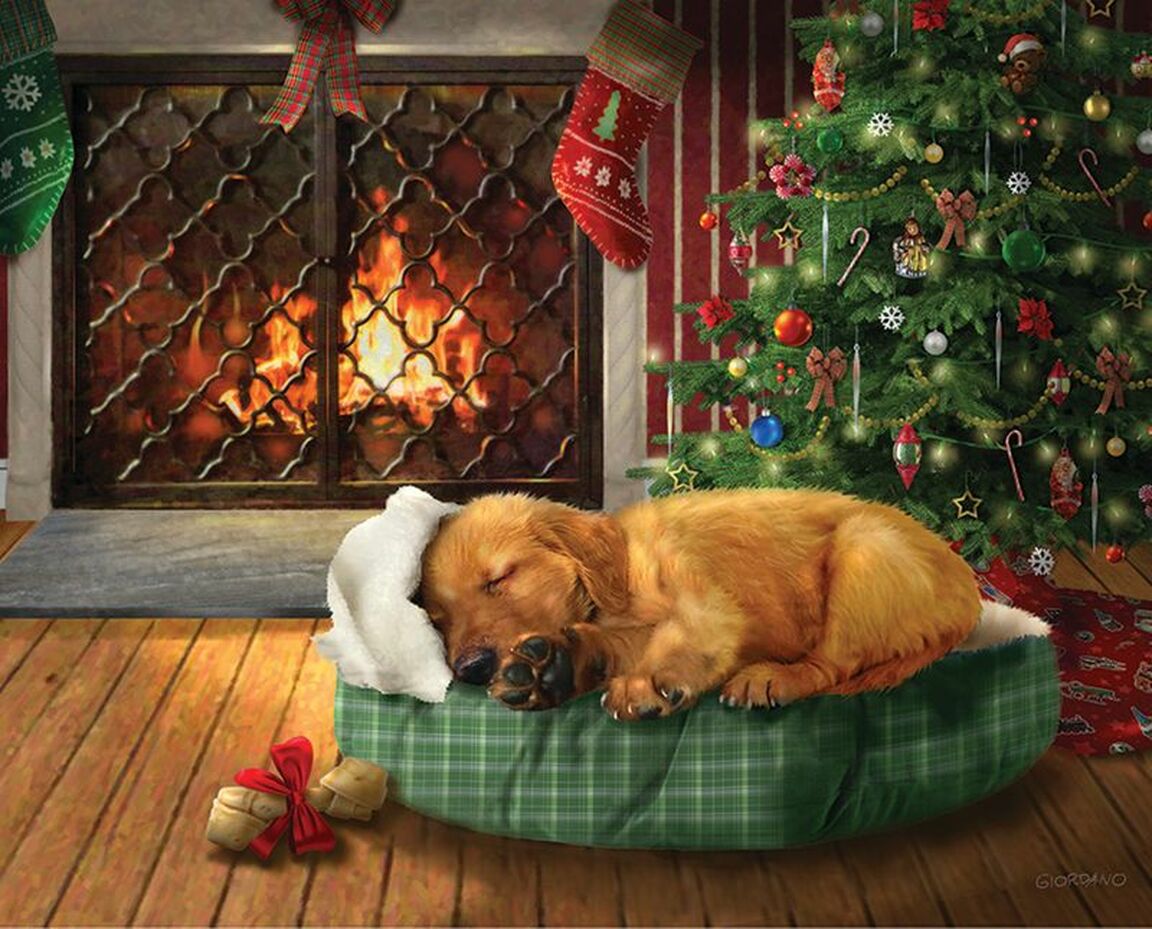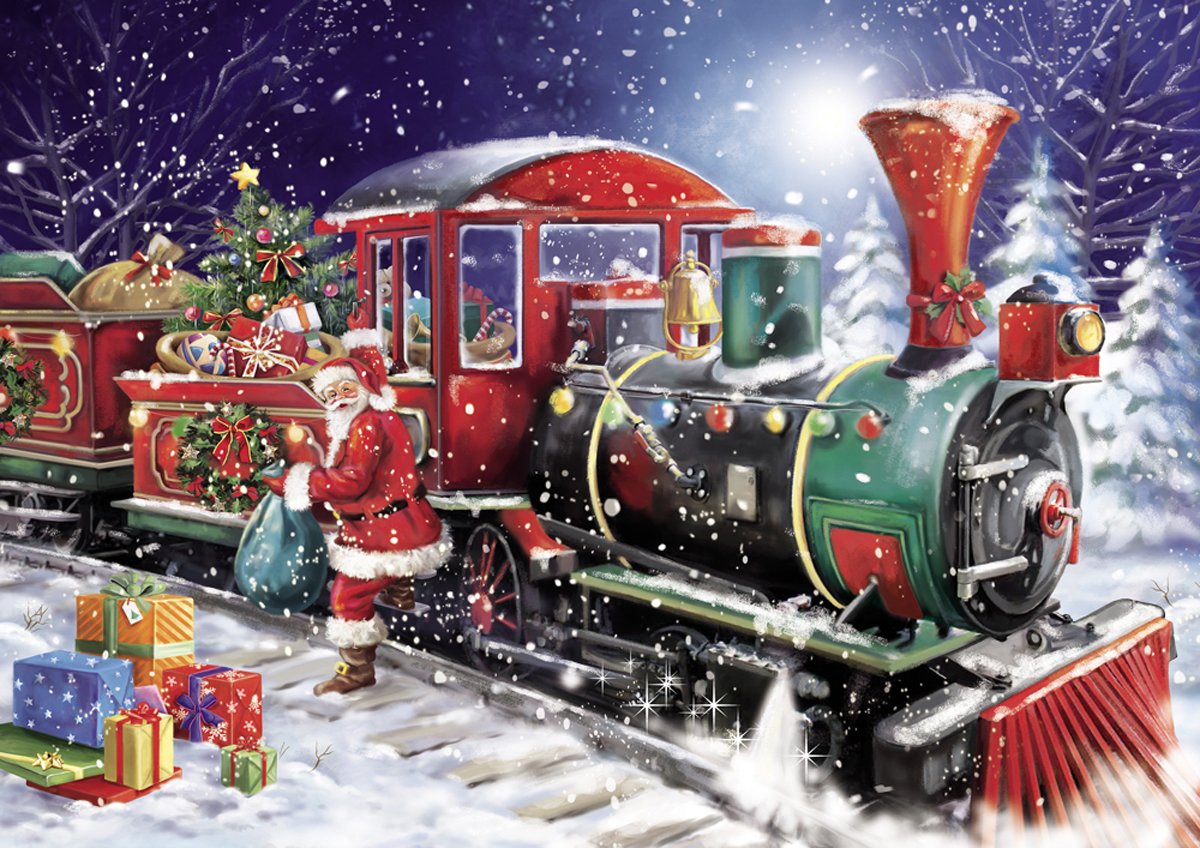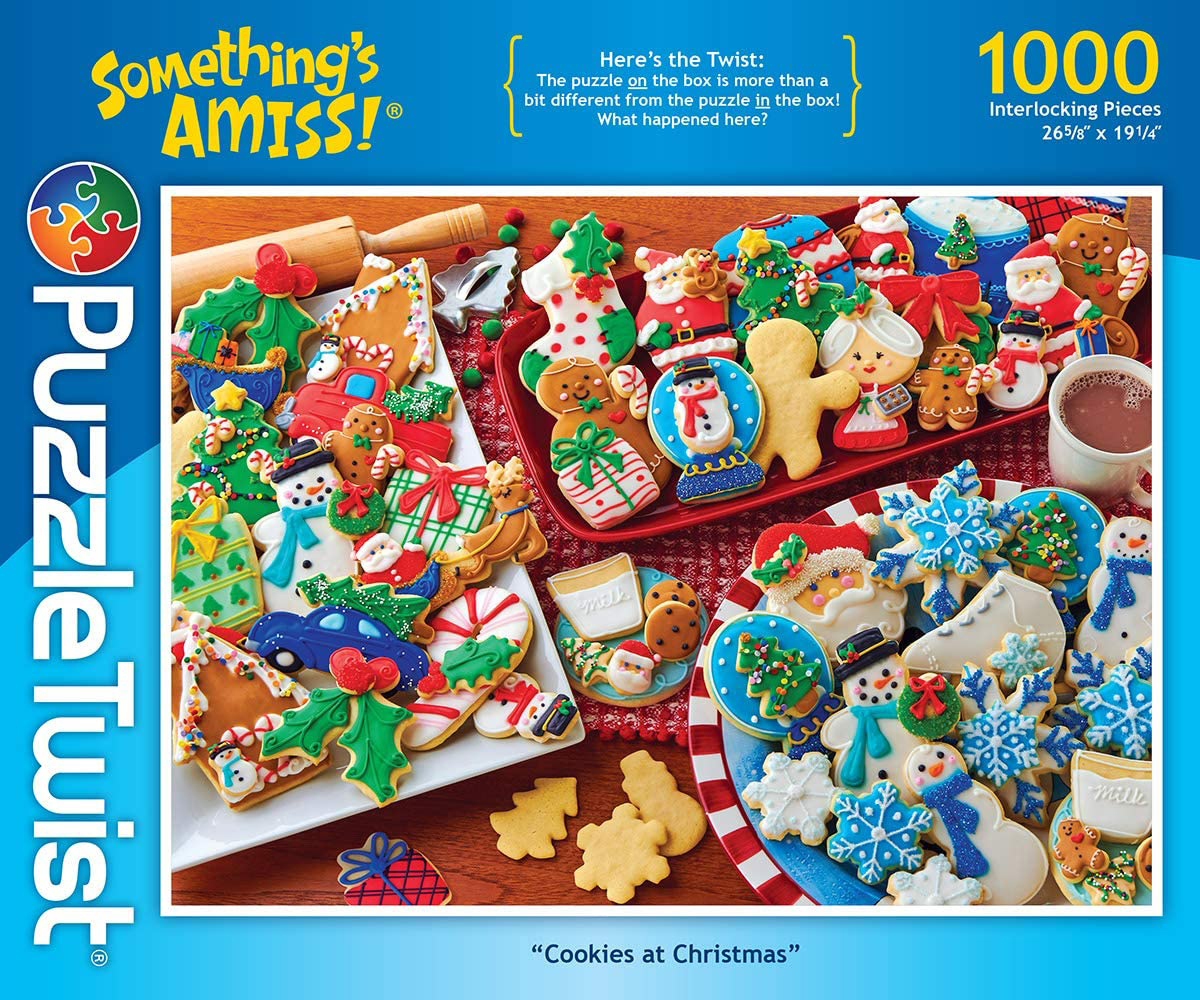 And I have never seen a scratch-off puzzle, but you better believe this is on my wishlist. I love when puzzle companies get creative!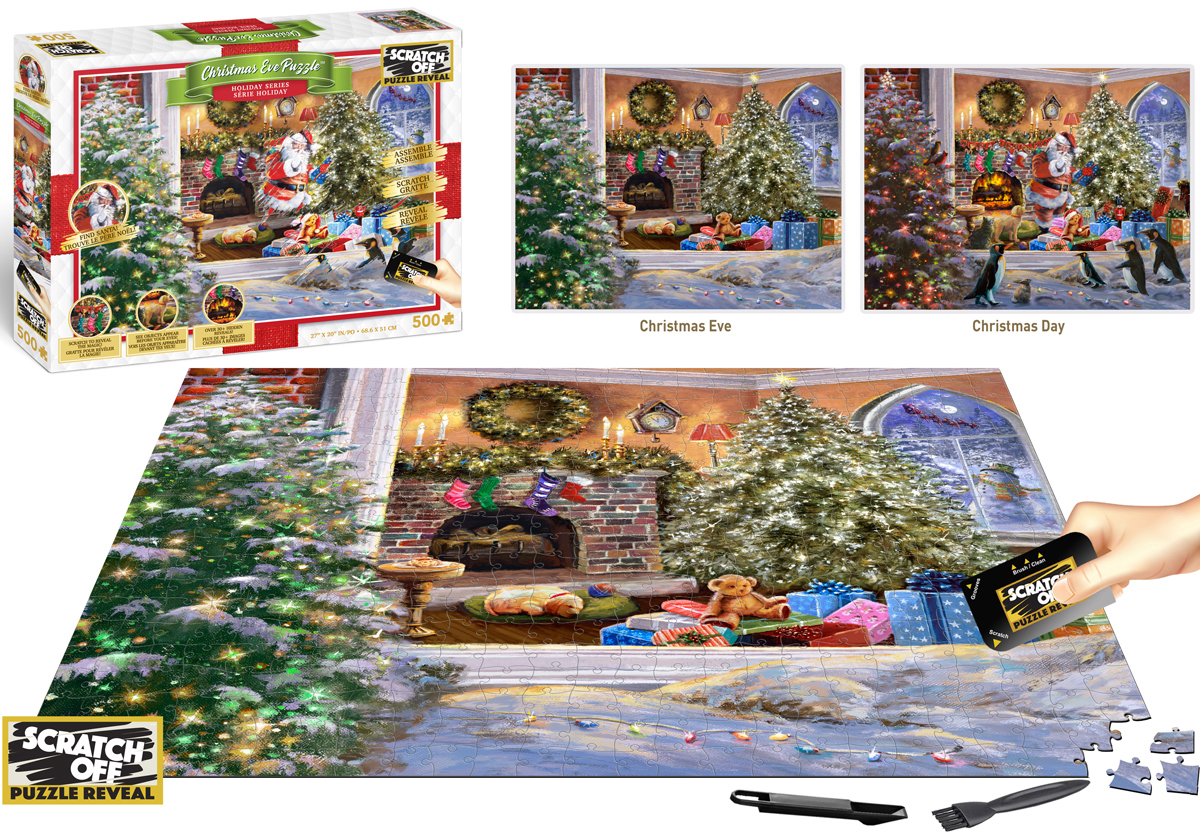 Lastly, I wanted to share a couple of my favorite puzzles for children. My niece and nephew always get puzzle gifts from me. The last time I saw her, my niece even told me how much she loved when I brought her new puzzles. So I had to include some of the ones I will be getting for them.
At the top of the list is Madd Capp. These 100 piece puzzles are animal-shaped and large pieces that make it easy for little hands. Within each box, there is a pamphlet of fun facts about that animal.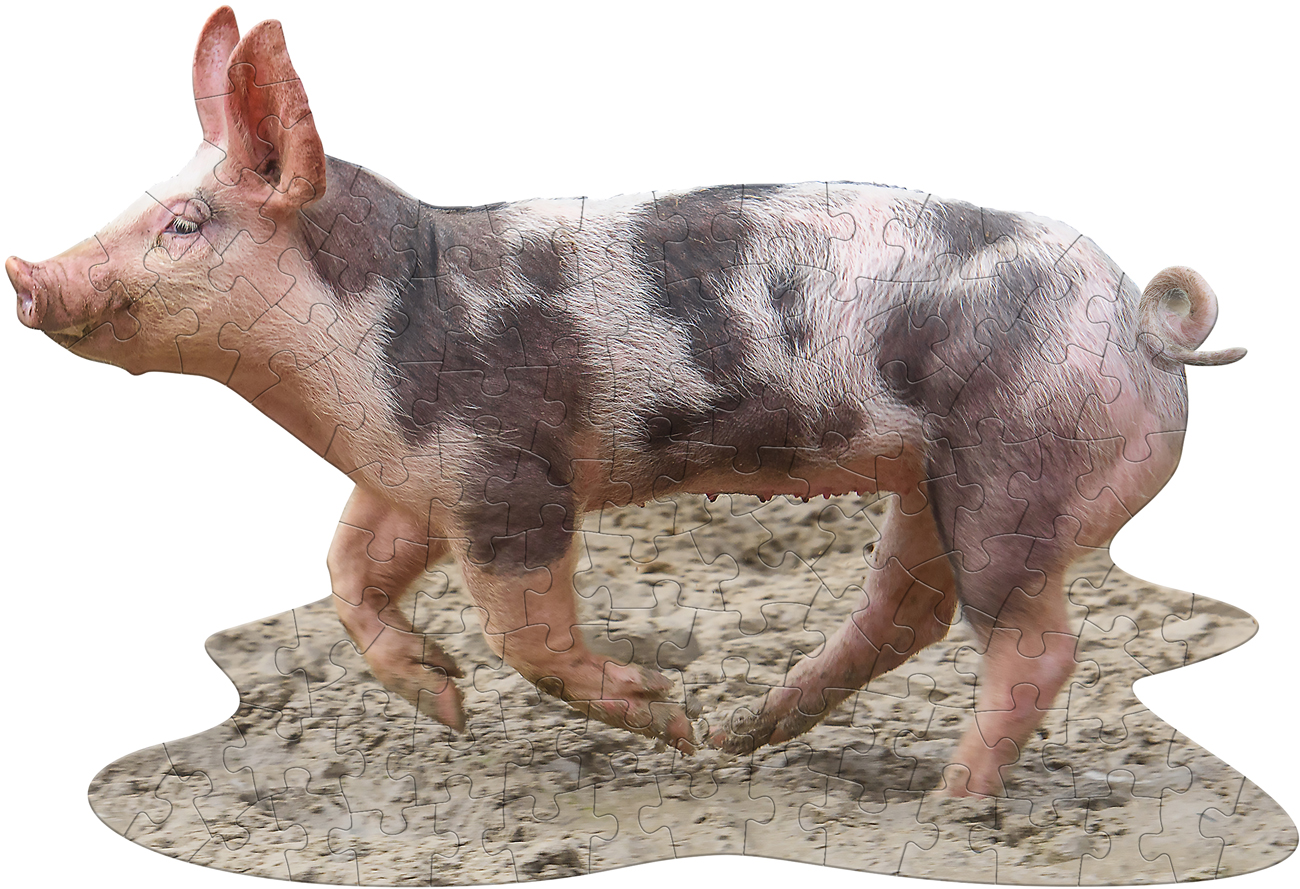 Eeboo is another of my favorite brands for children. The pieces are large and sturdy. This one is a great option!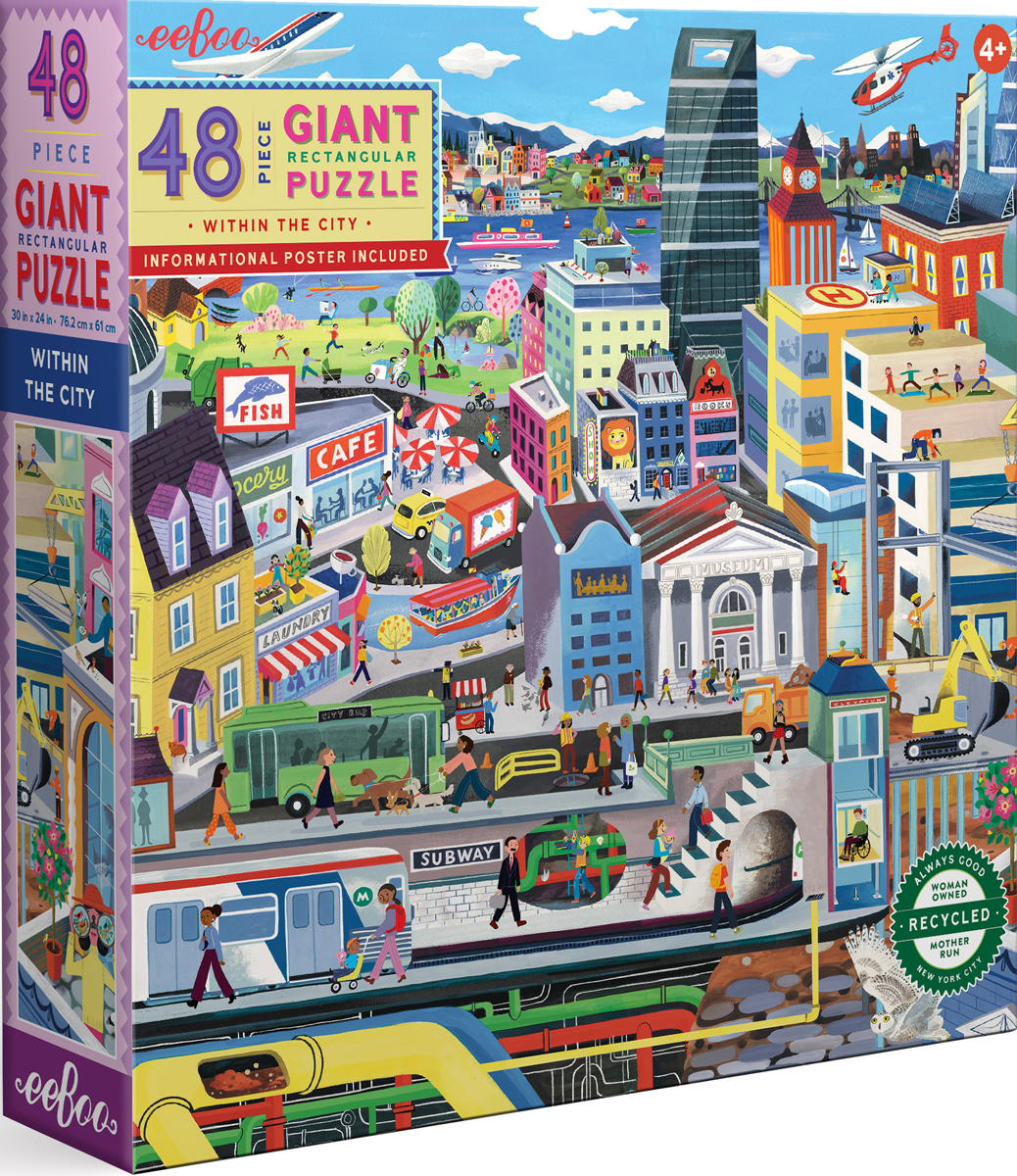 And finally, one that is great for older children and adults alike. My nephew is obsessed with maps. He has asked me for a couple of map puzzles and this is one Canada one will be great for him. It'll be a bit tough but by focusing on sections at a time, he will be able to tackle his very first 500 piece puzzle!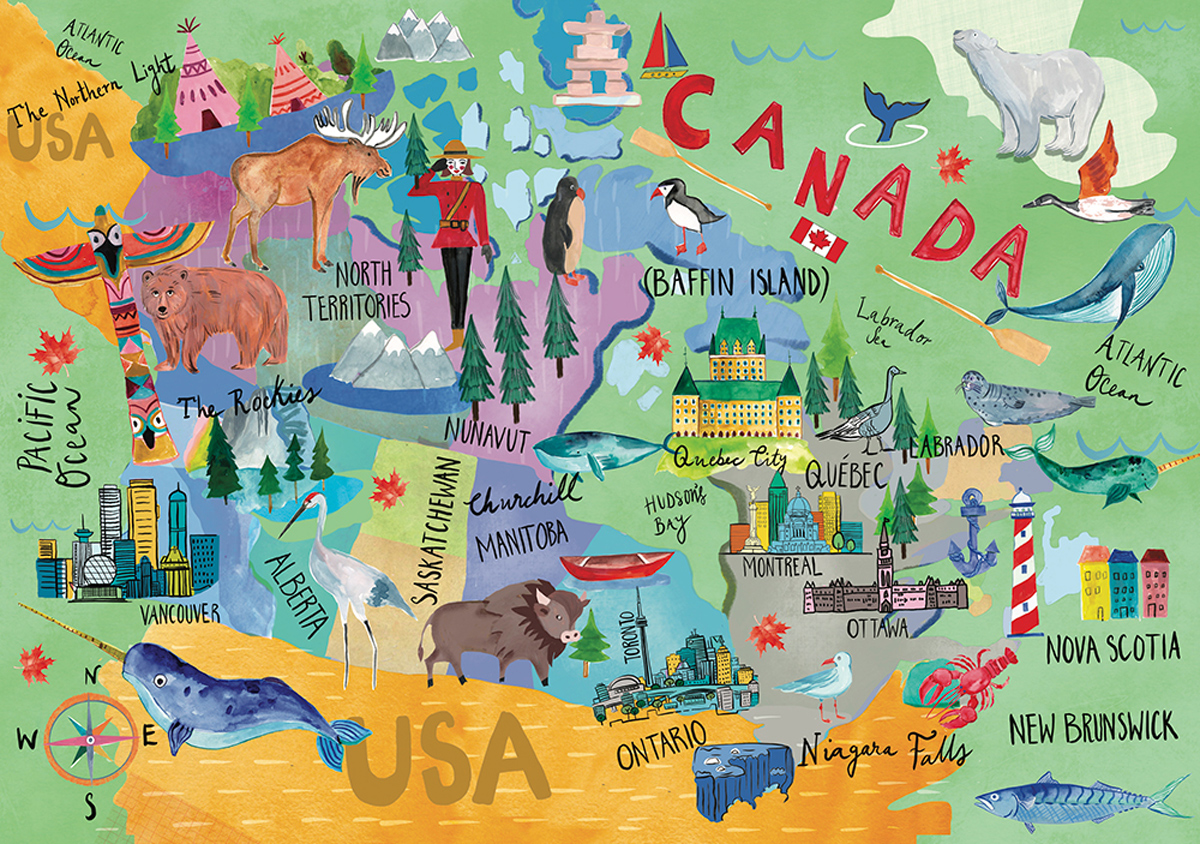 Until next time, happy puzzling!
Diane aka Bizzle's Puzzles