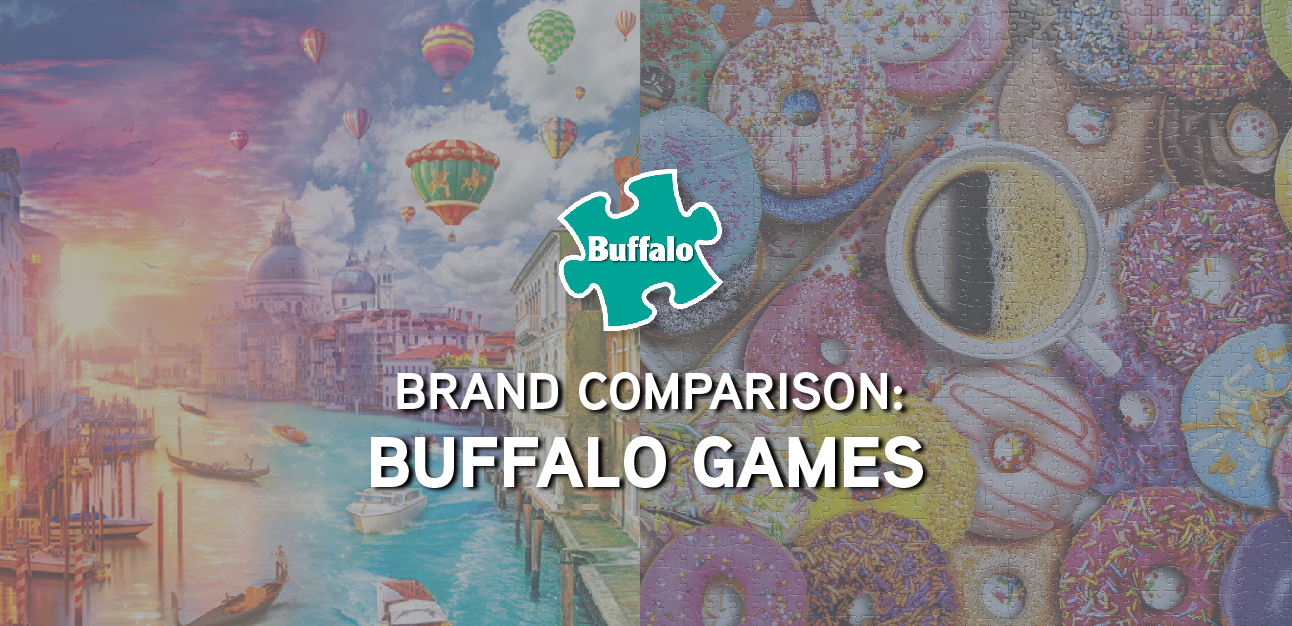 Brand Comparison: Buffalo Games
This page is part of our Puzzle Brand Comparison. You can find the overview page here
Shop hundreds of Buffalo Games puzzles
Last Updated On: April 21, 2022
Summary: Buffalo Games offers a wide variety of images from landscapes to animals to gradient artwork. The pieces are sturdy and there aren't typically many false fits. There are a variety of piece shapes, including a special zig-zag shape that is unique to the brand. Buffalo carries a variety of piece counts and some puzzles come in multiple piece counts. They license art of popular movies and characters such as Marvel and Star Wars. They also work with artists to commission artwork for their puzzles.
Image Categories: Photography, Collages, Paintings, Landscapes, Fantasy, Cityscapes, Animals, and more

Key Facts:
Cut: Ribbon cut with a variety of piece shapes
Front Finish: Semi-Glossy
Piece Backing: Plain chipboard
Piece Thickness: 1.6mm or 0.06in
Puzzle Dust Level: Low
Piece Fit: Pieces fit snug together, but you might need a tool to help move larger chunks around your puzzling surface. Pieces typically only fit in one place, so there aren't a lot of false fits.
Piece Counts Offered: 100, 300, 400, 500, 750, 1000, 1500, 2000
Packaging: Boxes are compact squares. The box comes glued internally on all four sides. There is no plastic packaging.
Box Bonuses: Includes reference poster
What Comes in the Box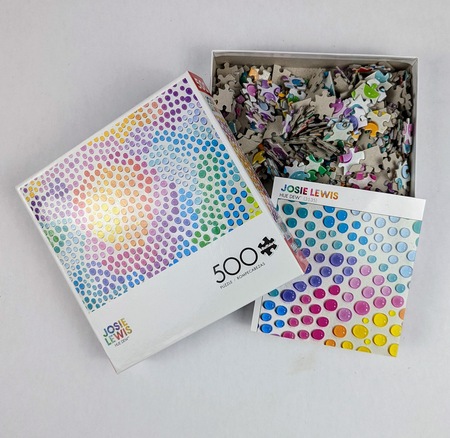 Example of Piece Shapes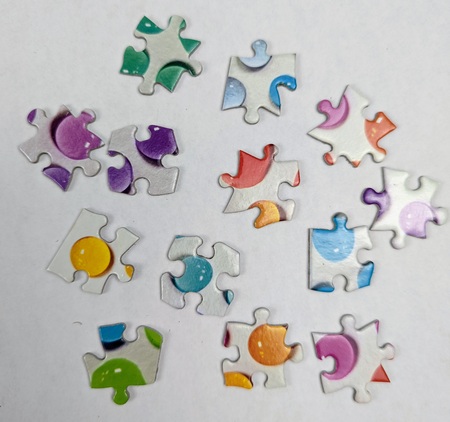 Front and Back of Box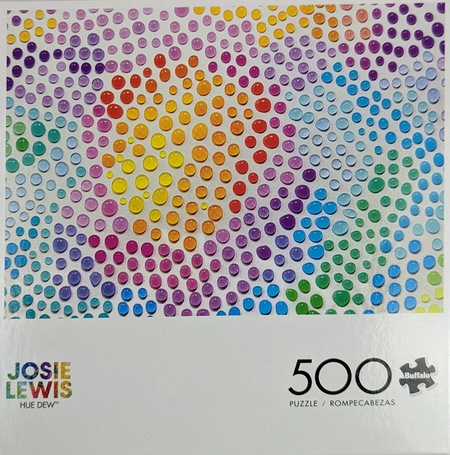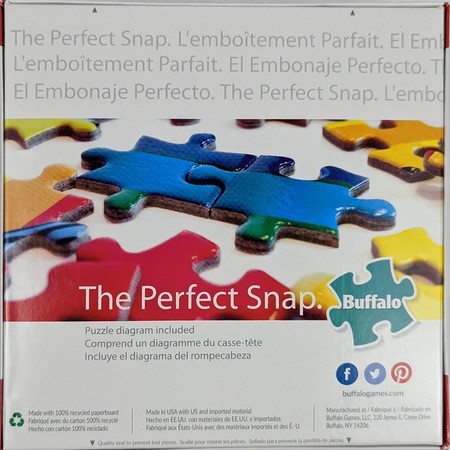 Completed Puzzle Image