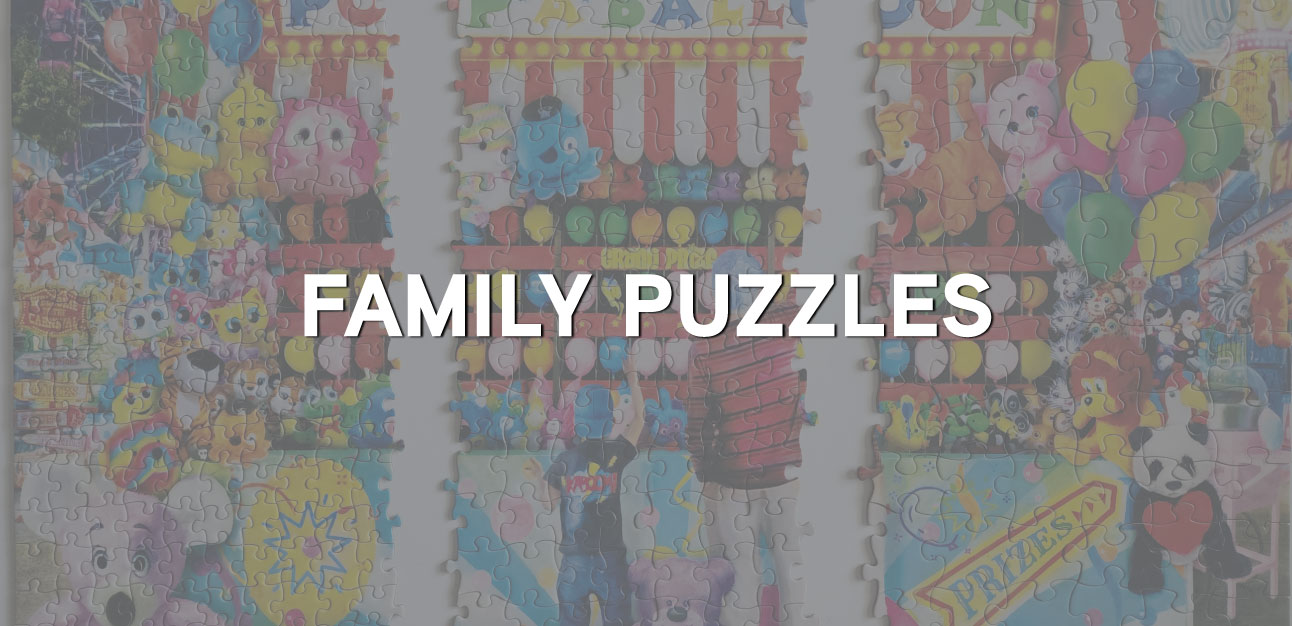 Family Puzzles
It's summertime and that means trying to find ways to keep kids (and sometimes ourselves) entertained. So for this month, I'd like to introduce you to a great way to spend some time with the whole family: Family Puzzles. Family puzzles are great because multiple ages or skill levels can work together to complete them. The puzzles are divided up into sections of three different piece sizes. Beginner puzzlers have large pieces, intermediate puzzlers have a medium size of pieces and experienced puzzlers can work the section with small (typical) piece sizes.
The first puzzle I chose is a family puzzle from Masterpieces called Winning Throws. It has 400 pieces in 3 sizes. The small piece section is all one shape, and the medium and large piece sections have 3 different shapes. They are the traditional shapes so they would be familiar to even non-puzzlers.
As you can see there are three distinct sizes of puzzle pieces. The pieces have a semi-matte finish and are 1.8mm thick.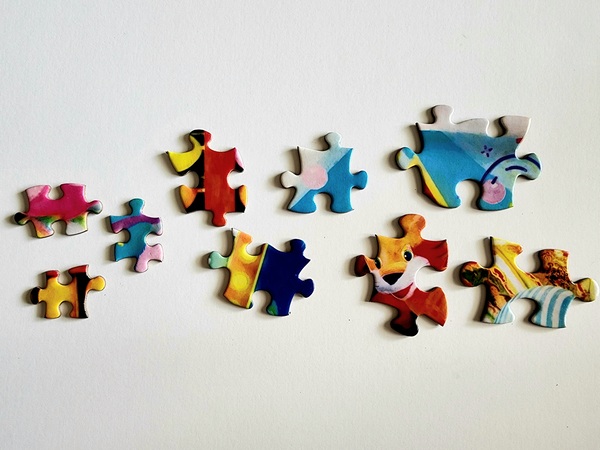 The puzzle piece sizes are grouped together from the smallest pieces on the left side to the largest pieces on the right side. That makes it easier for everyone to work on the puzzle at the same time.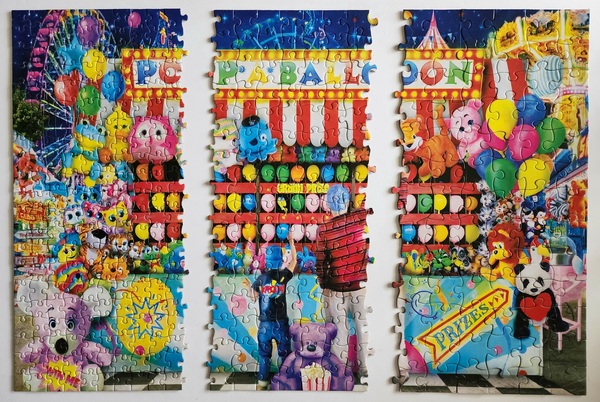 This is a fun, colorful image that I think all ages will enjoy. The completed puzzle size is 24"×18".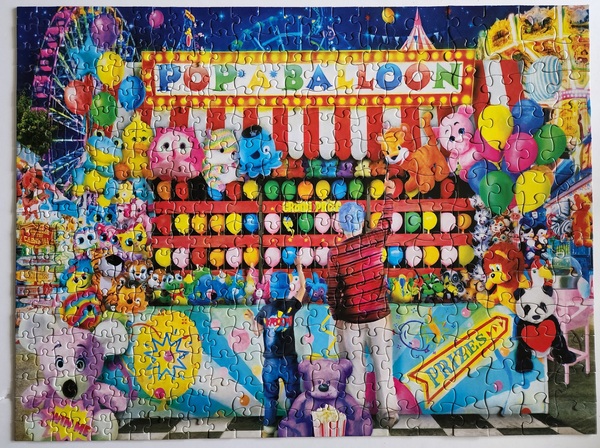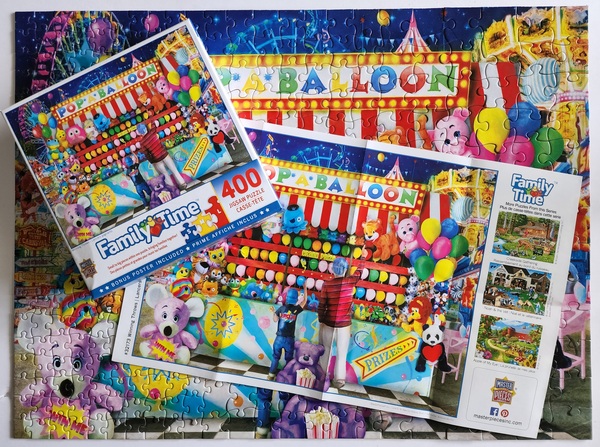 Next up is Candy Cottage from Cobble Hill. It has 350 pieces also divided into three sizes. The pieces have a linen finish. This is helpful when puzzling because it reduces glare so you can see the puzzle from all angles. This puzzle has uniquely shaped pieces.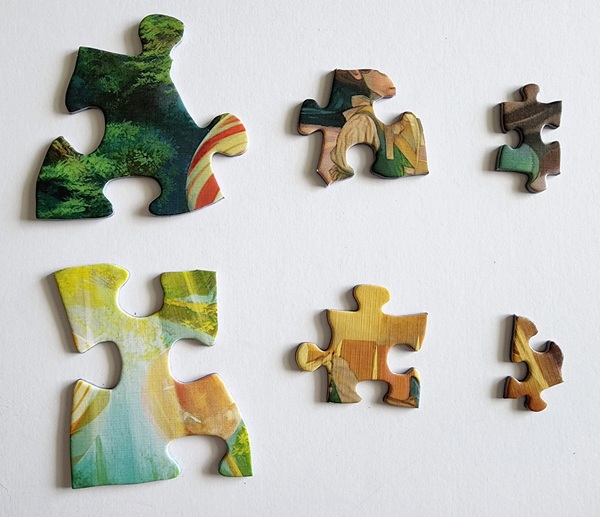 Candy Cottage is divided up by large pieces at the top, medium in the middle and the smallest pieces at the bottom.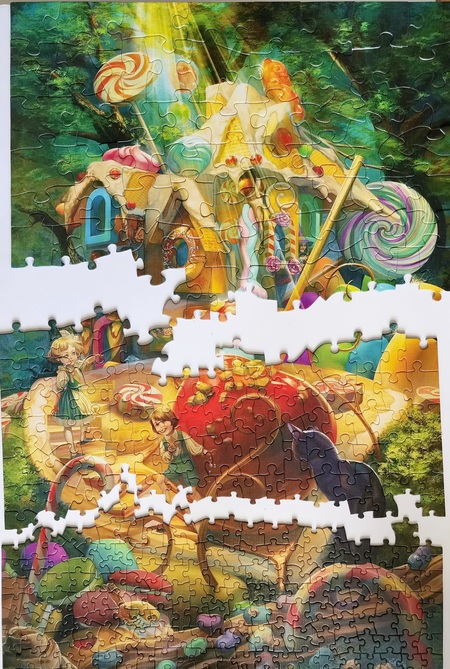 The artwork of this puzzle is magical, like a page straight out of a fairy-tale! The completed puzzle is 19.25" × 26.625".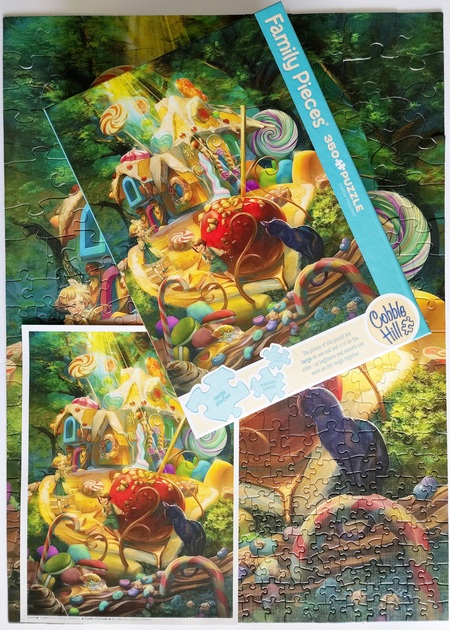 Both of these puzzles come with a picture for reference. I find it's helpful to have this puzzle box stand, it can hold the box lid and the picture: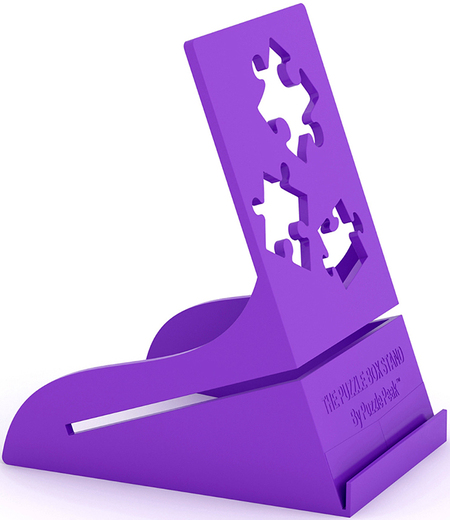 Puzzle Warehouse has a nice selection of Family puzzles. There are educational ones like this map of the U.S. from Cobble Hill: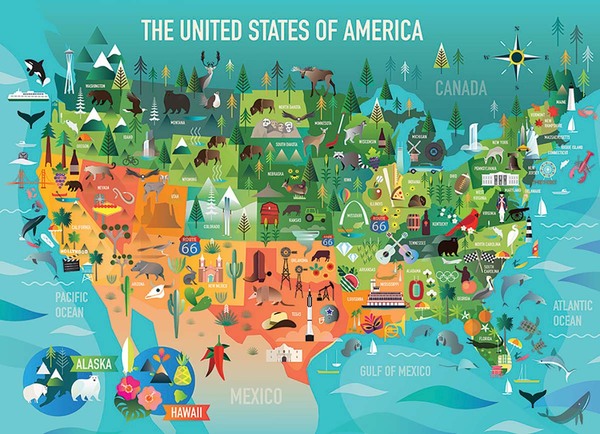 There are Family Puzzles with familiar characters like this Toy Story one from Ceaco: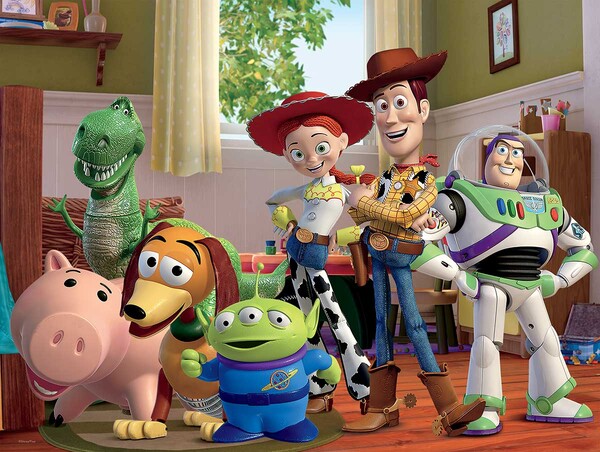 These puzzles are a great way to spend some time together and they help keep our kid's brains active over summer break.
Happy puzzling
Angel @endless.puzzles