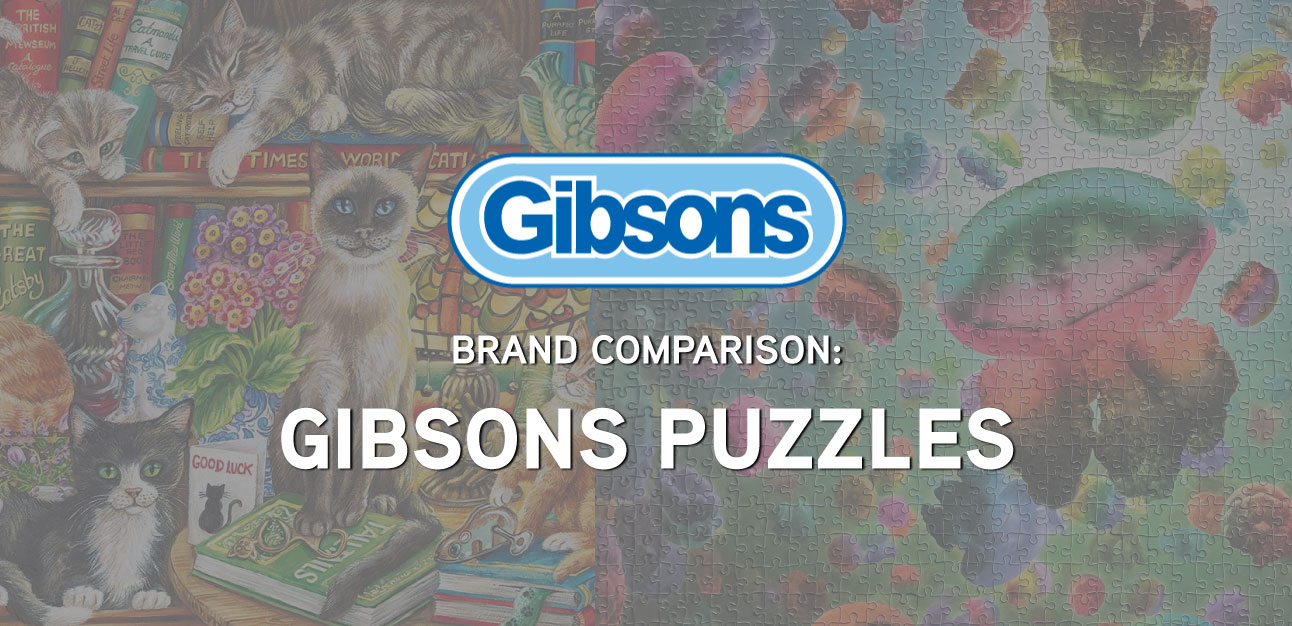 Brand Comparison: Gibsons
This page is part of our Puzzle Brand Comparison. You can find the overview page here
Shop Gibsons puzzles
Last Updated On: January 26th, 2022
Summary: Gibsons is a UK based brand that features both traditional and more contemporary puzzle images, indicated by the color of the logo on the front of the box (blue is traditional, white is contemporary). The puzzles come in a nice, compact box with an included poster, and no plastic shrink wrap, to help cut down on the carbon footprint of the company. The pieces are 2.1mm thick, and nice and sturdy, with a traditional ribbon cut.
Image Categories: Busy, collages, travel, animals, holiday, trains, and more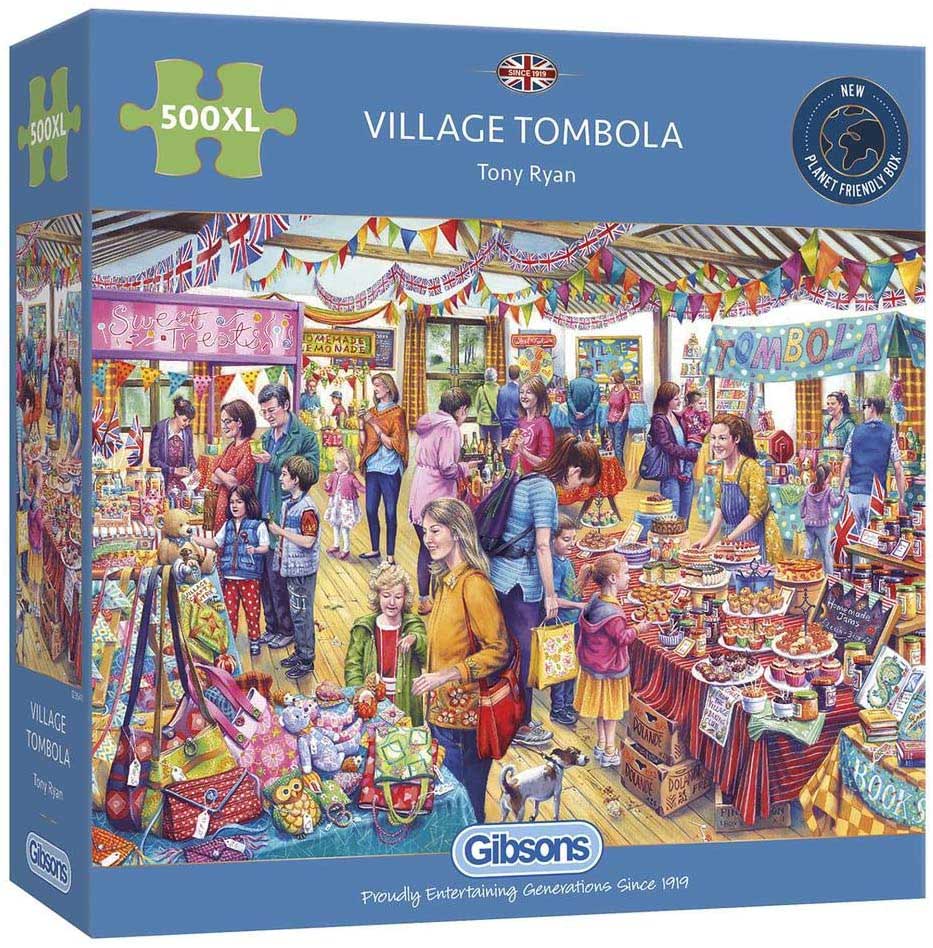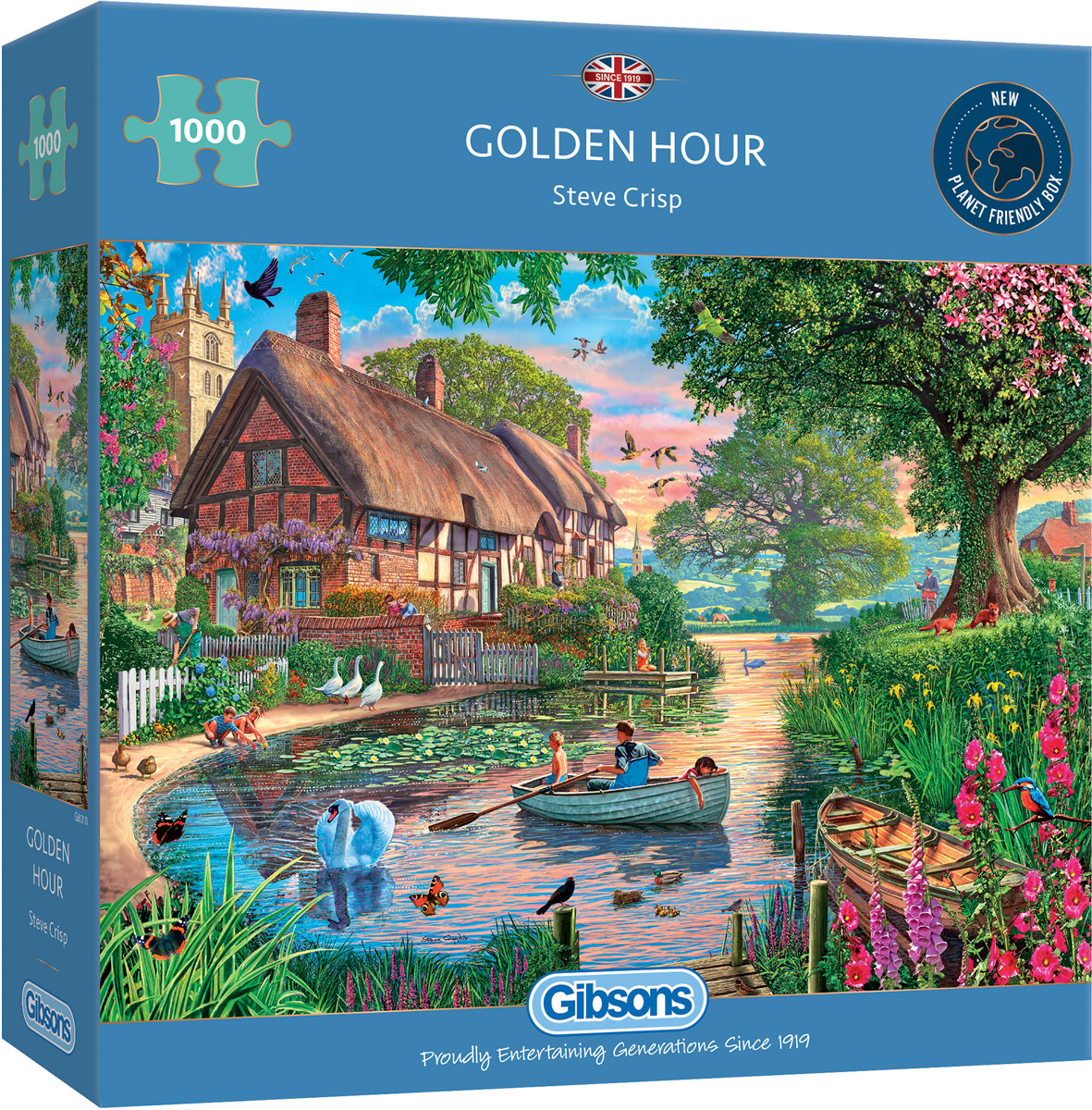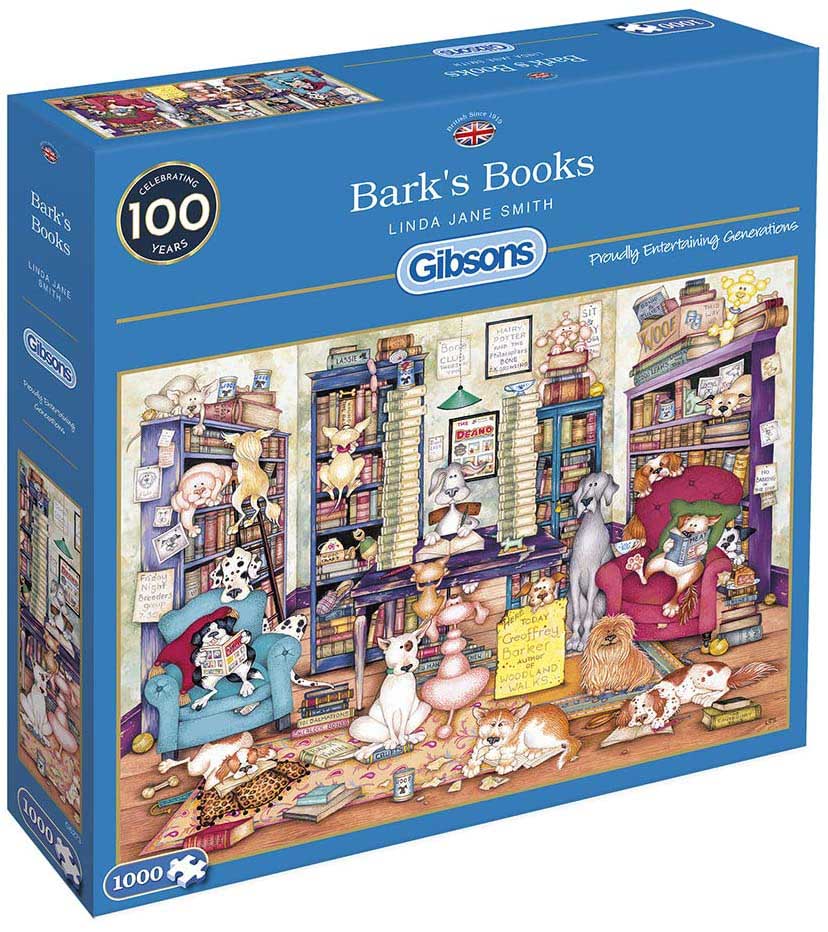 Key Facts:
Cut: Ribbon cut with some piece shape variation
Front Finish: Glossy
Piece Backing: Blueboard
Piece Thickness: 2.1mm or 0.08in
Puzzle Dust Level: High
Piece Fit: Looser fit. You will need a tool to help move sections. Potential for false fits depending on the image.
Piece Counts Offered: 100, 300, 500, 600, 636, 1000, 2000
Packaging: The puzzle comes in a square box with sticker closures. The pieces come bagged inside the box.
Box Bonuses: Comes with a poster and missing piece form
What Comes in the Box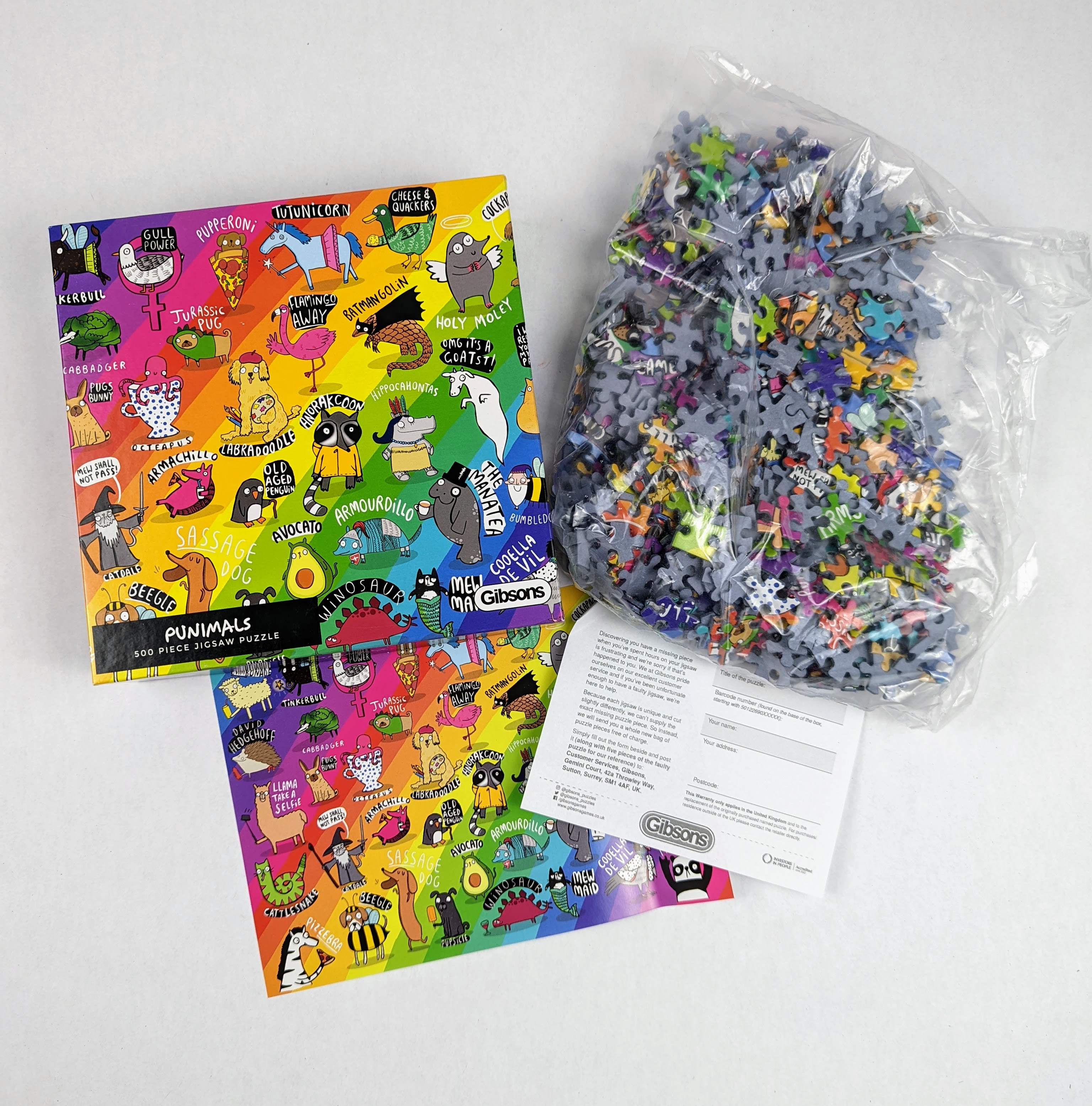 Example of Piece Shapes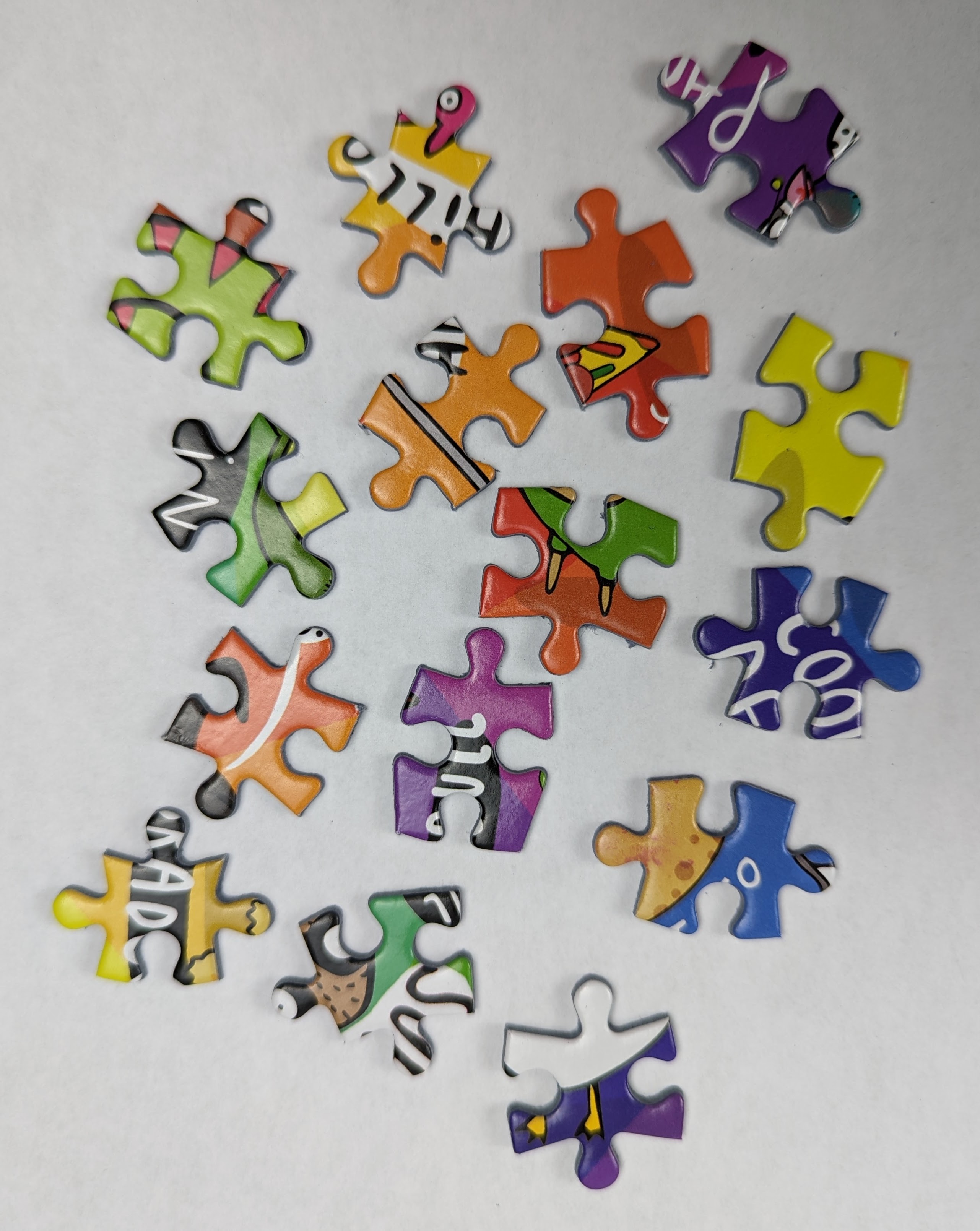 Front and Back of Box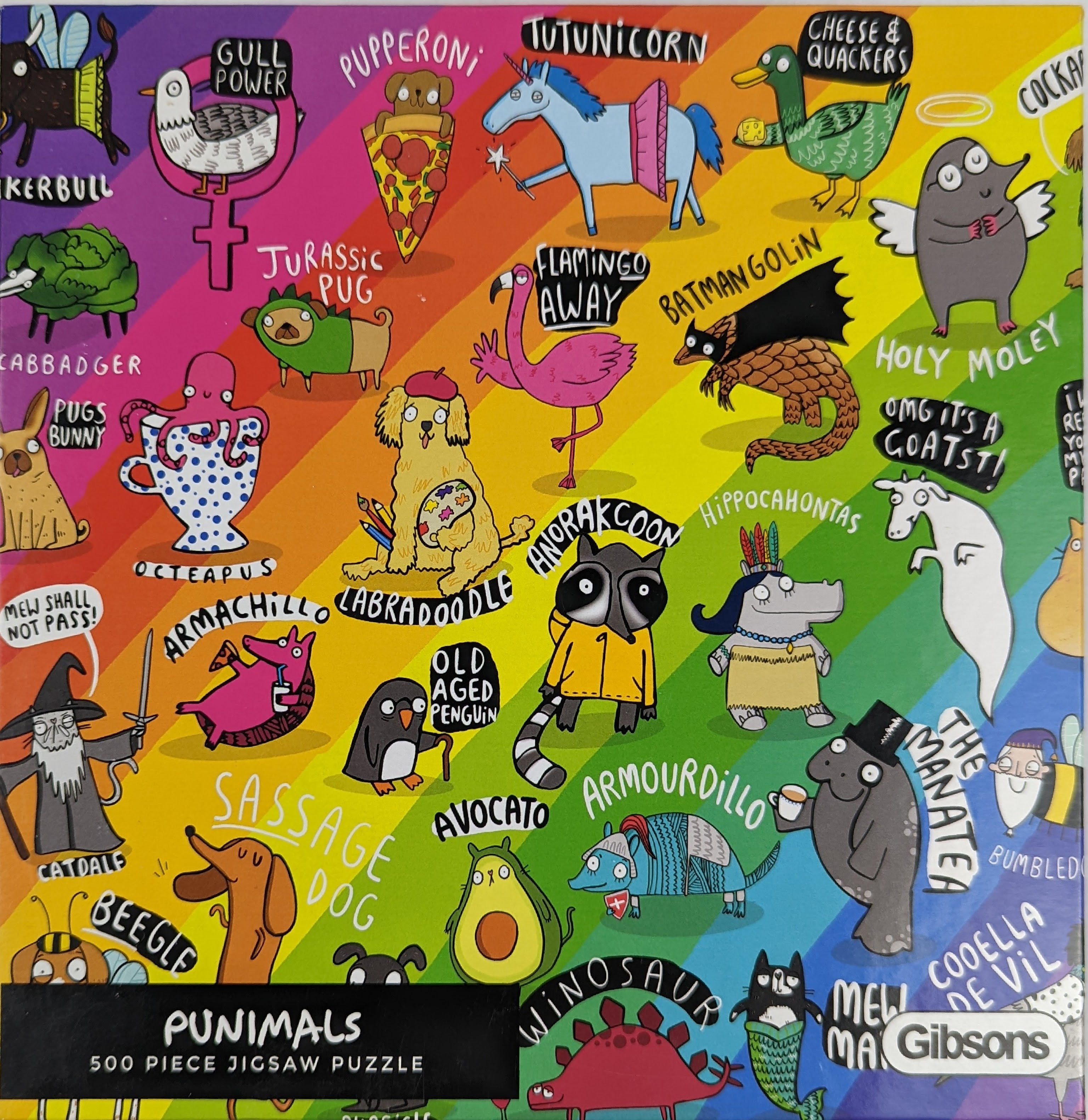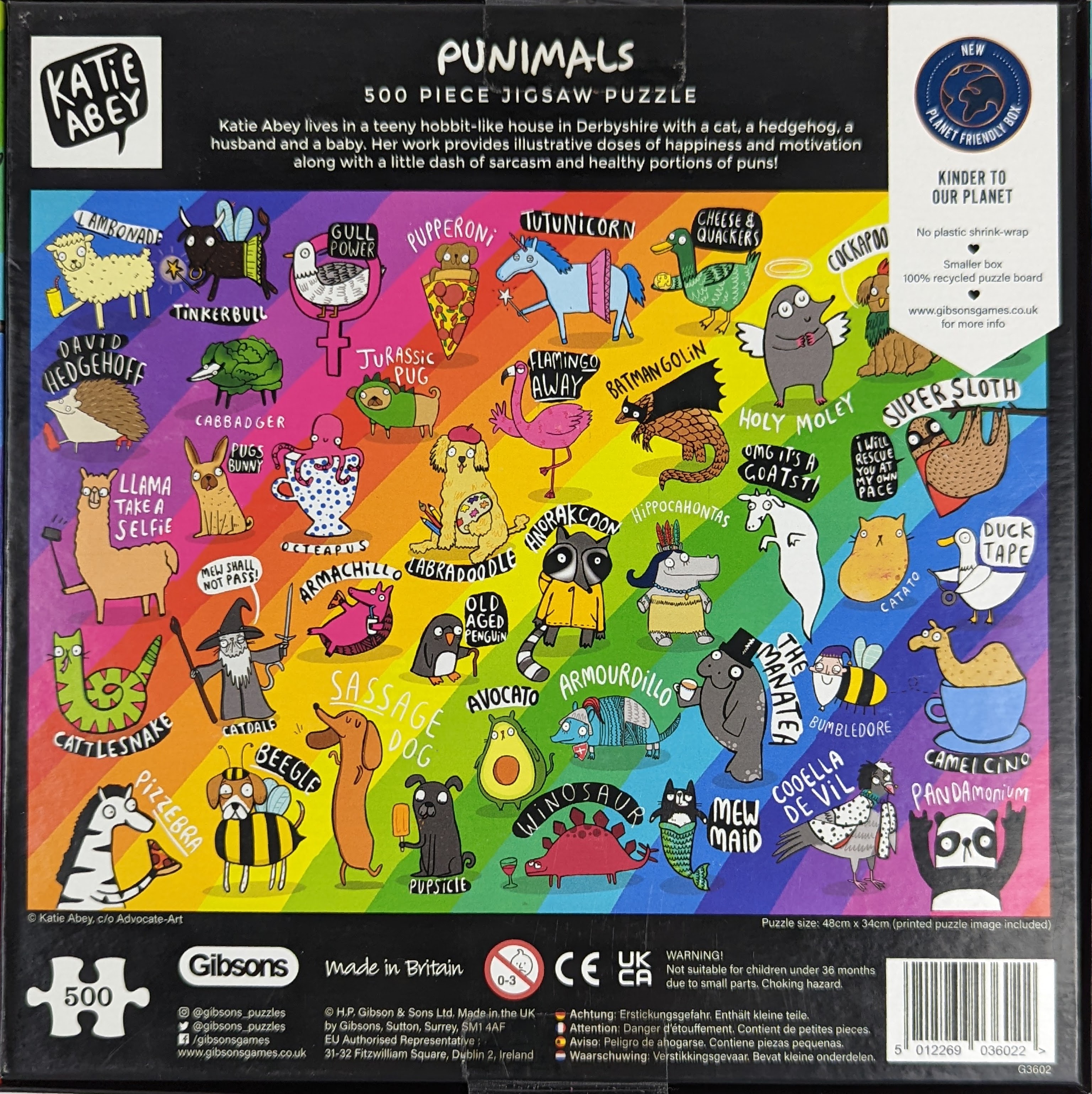 Sides of Box




Completed Puzzle Image