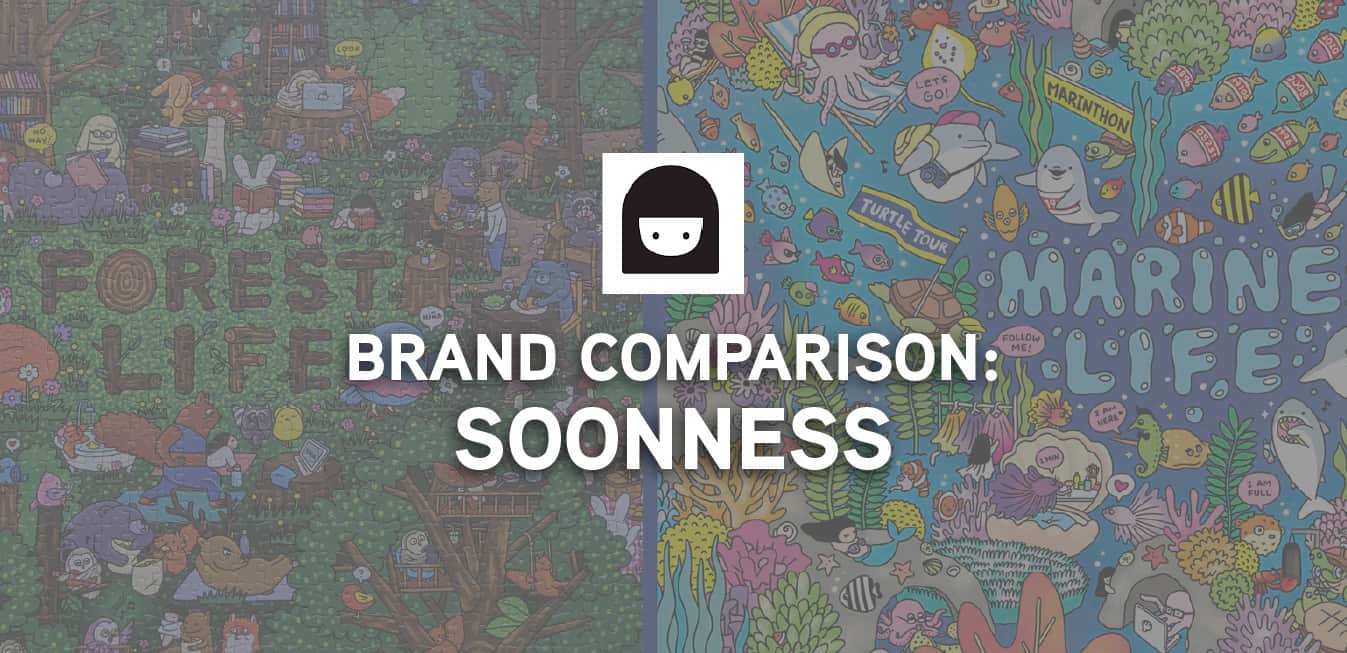 Brand Comparison: Soonness
This page is part of our Puzzle Brand Comparison. You can find the overview page here
Shop Soonness puzzles
Last Updated On: February 15, 2022
Summary: Canadian artist Soon creates all of her puzzles with a positive message inside the box. She enjoys spreading positivity through her puzzles. Her puzzle pieces are thick and sturdy, with a beautiful matte linen finish, and an incredibly tight fit. You will be able to move both small and large sections around with ease. The puzzle box is sturdy, with part of the image on the front, the full image on the back, and a resealable plastic bag for your puzzle pieces.
Image Categories: Cartoon and gradient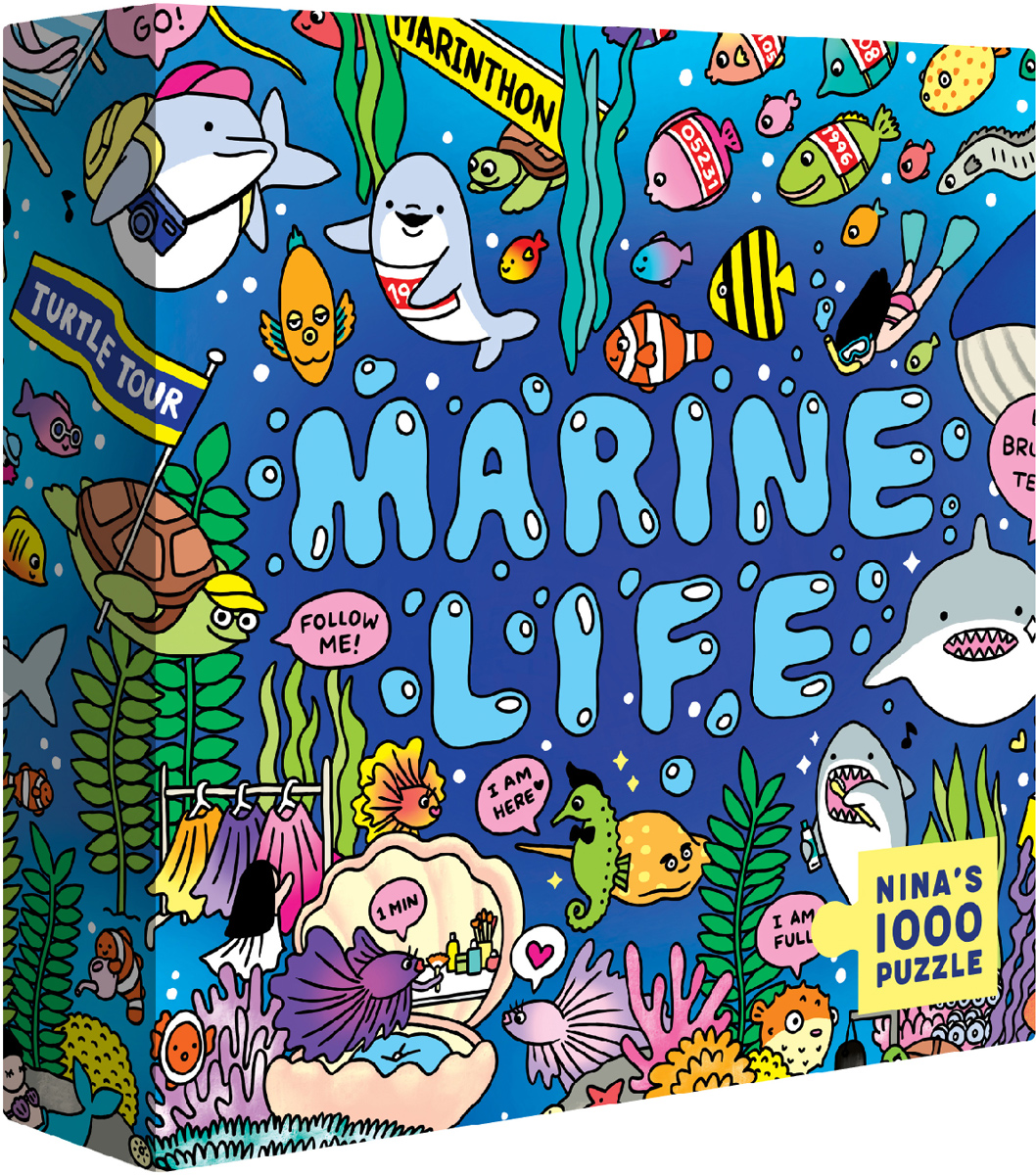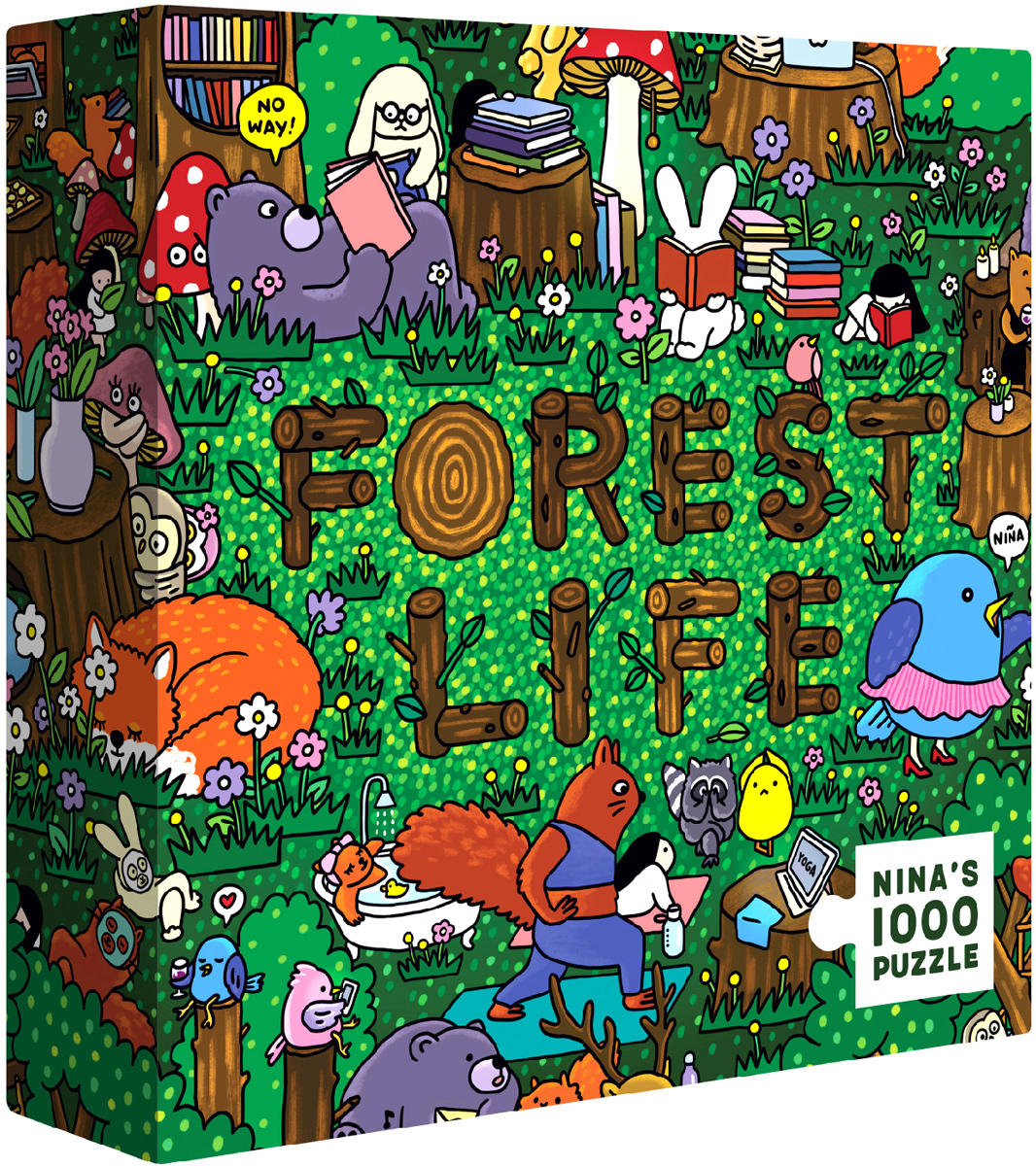 Key Facts:
Cut: Ribbon cut with varrying piece shapes
Front Finish: Linen
Piece Backing: Plain chipboard
Piece Thickness: 2mm or 0.078in
Puzzle Dust Level: Low
Piece Fit: You can move small sections around easily, and the entire finished puzzle can be picked up easily. There are little to no false fits.
Piece Counts Offered: 1000
Packaging: Boxes are Square and come in shrinkwrap. Pieces come in a resealable plastic bag
Box Bonuses: Reference poster and small postcard included
What Comes in the Box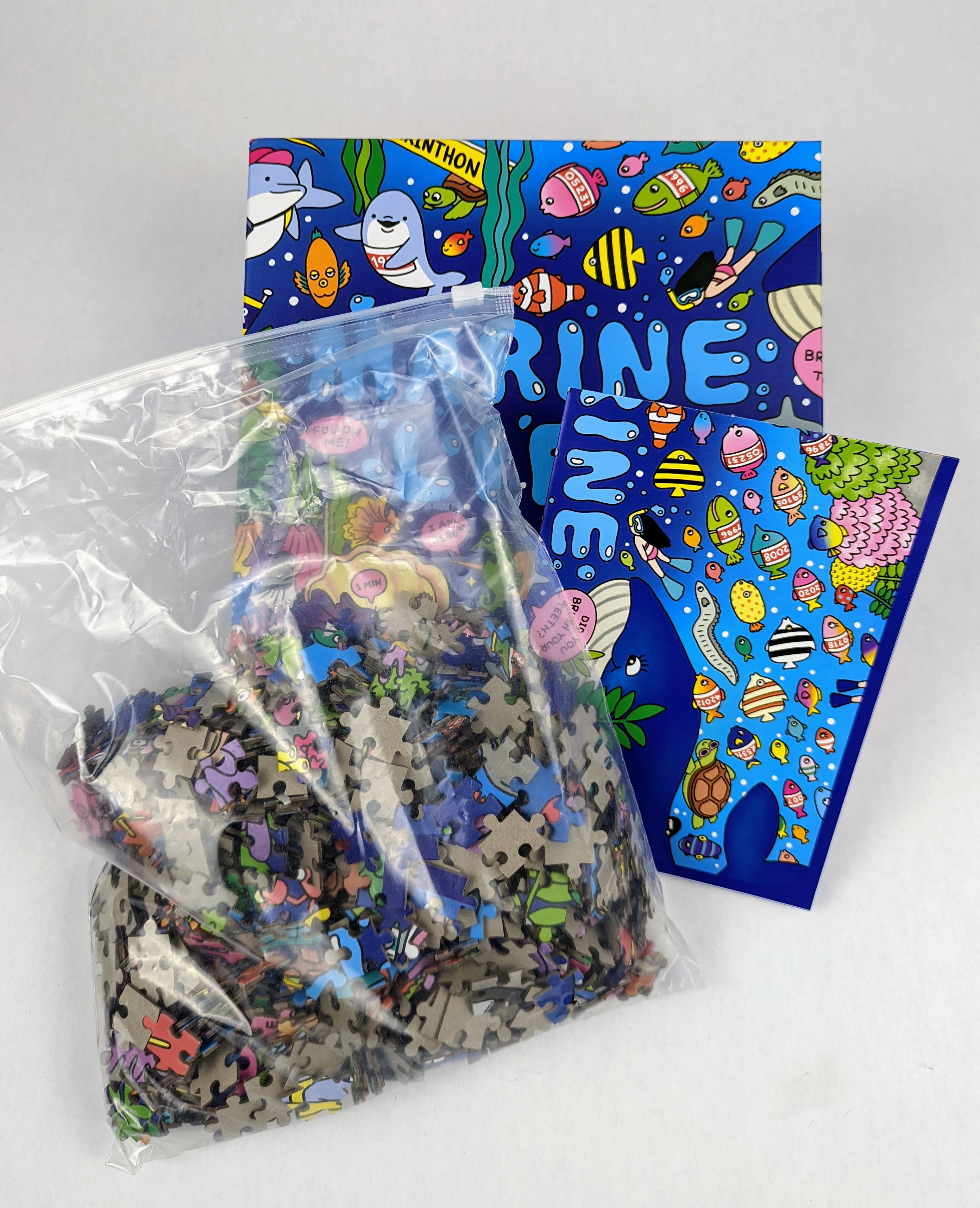 Example of Piece Shapes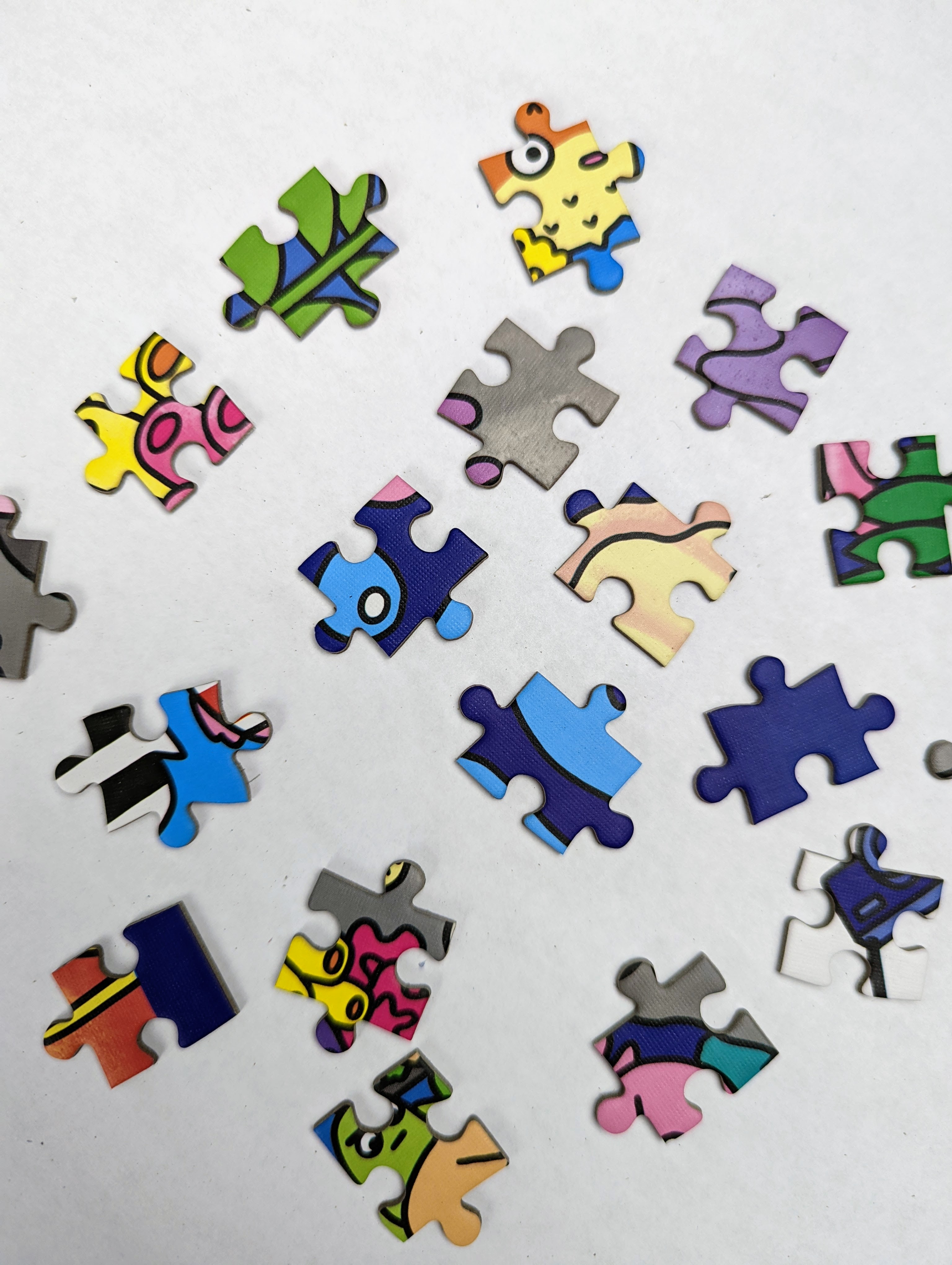 Front and Back of Box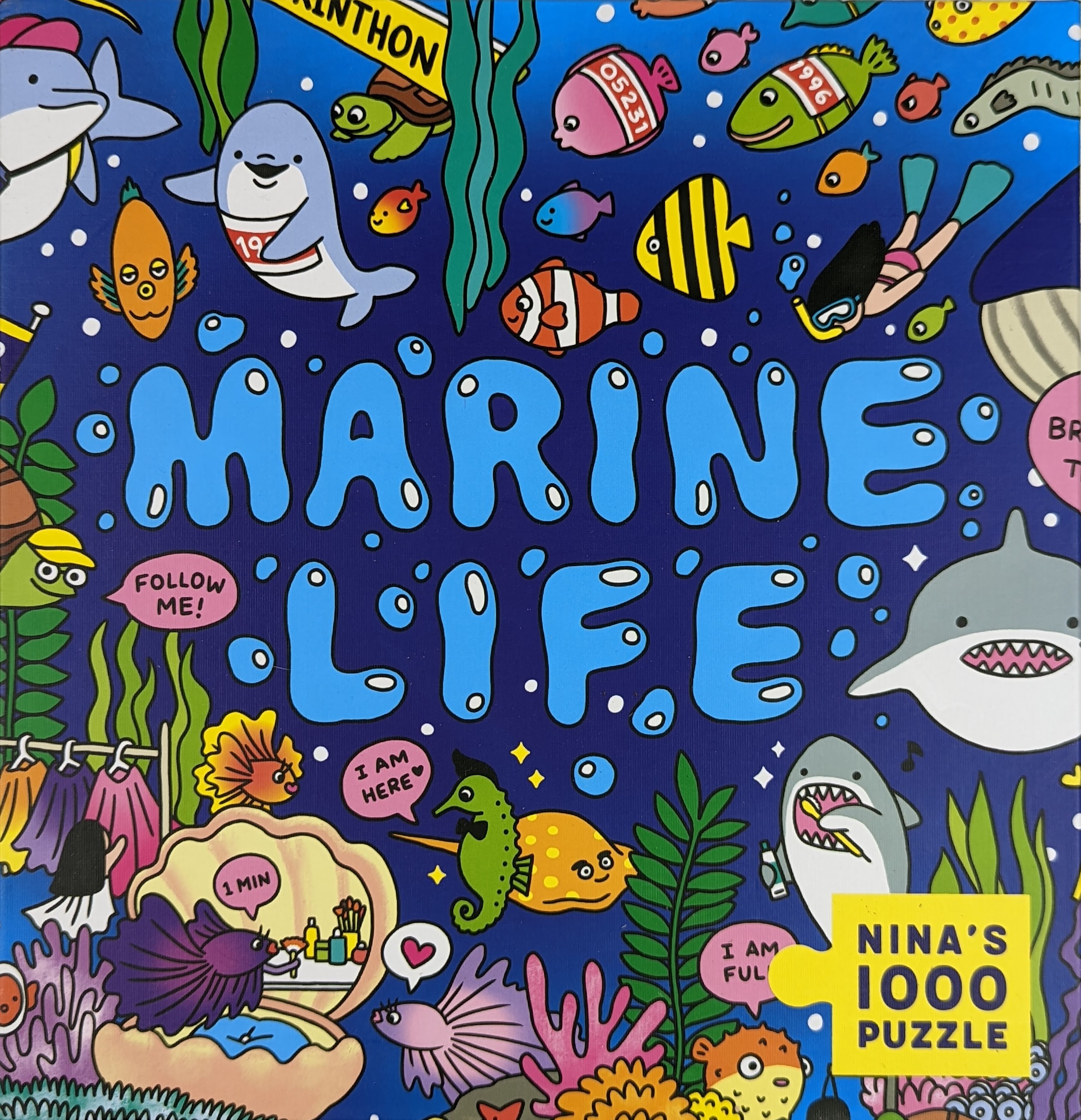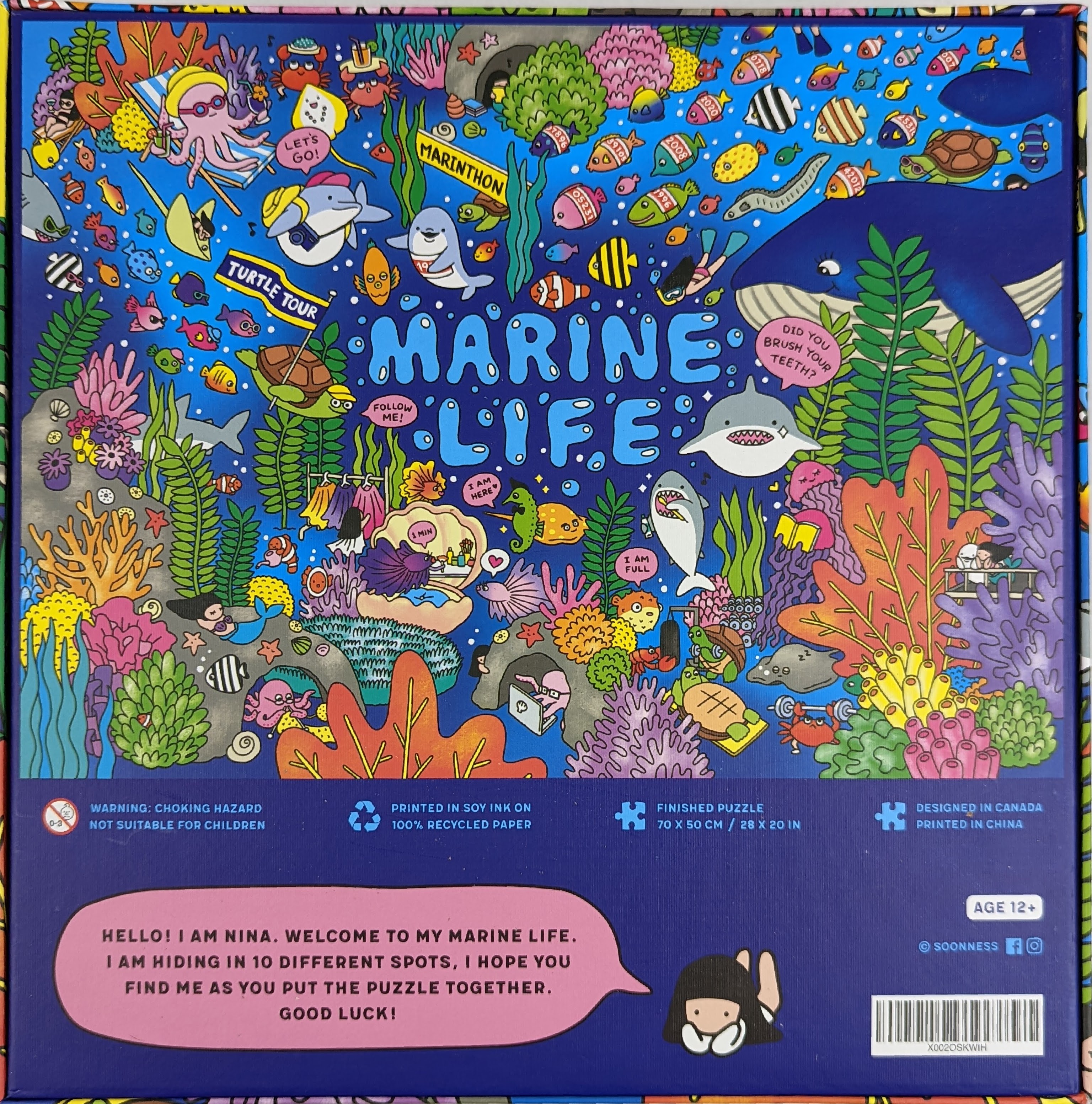 Sides of Box




Completed Puzzle Image