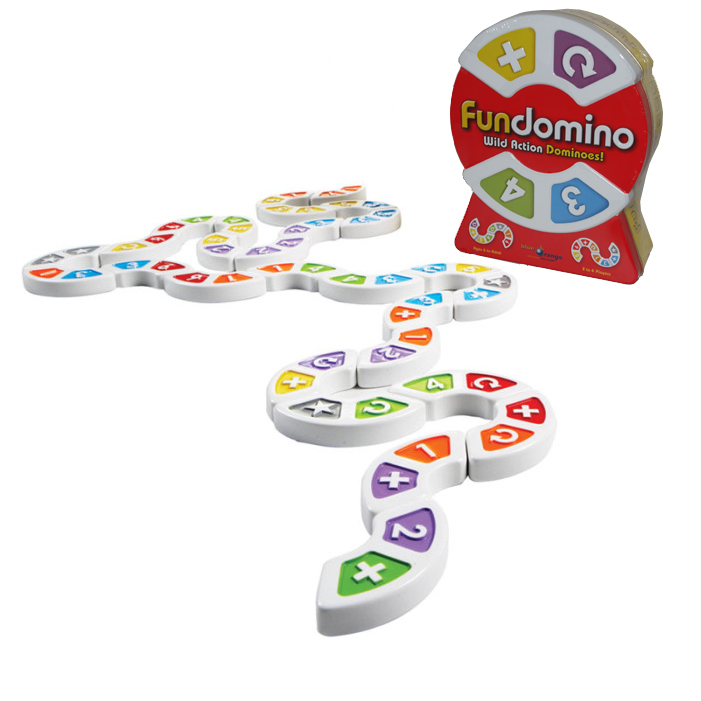 Fun and dominoes converge for an open-ended game that's great for family get-togethers. Place an action tile at the end of the chain and see where it takes---or snakes---you.
Master the Action. A domino game packed with action and fun for everyone. DRAW Action (The Plus symbol) : The next player draws a tile before playing. PLAY AGAIN (The Arrow symbol) : Play again. WILD Action (The Star symbol) : Can match or be matched with any color. Ages: 6 to Adult 2 to 4 Players Play Time: 10 to 20 Minutes Contents: - 32 Fundominoes - 4 Pawns - Scoring Track - Illustrated Rules
Download instructions HERE!