About Us

Looking for hours or retail store directions? Click here!
Puzzle Warehouse first opened its doors in 2003, and since then we've grown to become the largest jigsaw puzzle company in the world carrying over 10,000 items and still counting. Located in St. Louis, Missouri, our family-run business offers dozens of brands, piece counts, shapes, and sizes bringing smiles to puzzle lovers all over the world. With over 80 jigsaw puzzle brands, and thousands of puzzles we literally have the largest selection of puzzles in the world. We have the top name brands in the puzzle world including; Ravensburger, Sunsout, MasterPieces, Springbok, and Cobble Hill. With a jigsaw puzzle for every age and skill level, we carry puzzles from 4 pieces up to our 40,320 piece puzzle. We even have puzzles with easy to grasp pieces with our large piece puzzles or even our family puzzles creating the perfect family activity for all members of your house.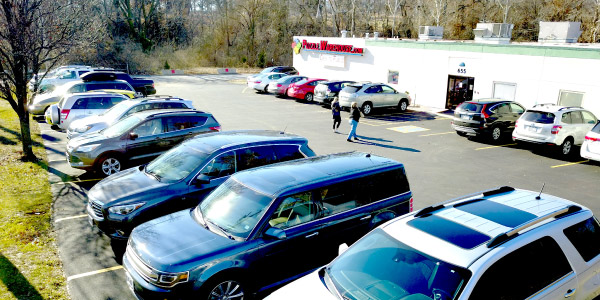 Kirkwood Retail Store - 655 Leffingwell Ave, St. Louis, MO 63122
Although Puzzle Warehouse carries jigsaw puzzles, we are more than just a puzzle store. We carry hundreds of brain teasers to give your brain the ultimate test for all skill levels, 3D puzzles of your favorite cities buildings or movie objects that will give you a look into a new dimension, board games to bring an element into game night and even kids toys from the popular Melissa & Doug! Anything that you may need to have fun indoors or to give the greatest gift of the year, we have it and always adding new improved items for everyone in the family to enjoy.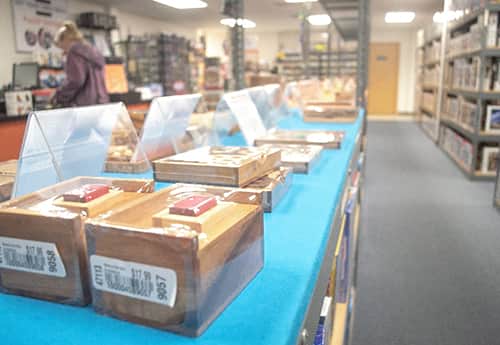 Come test out your skills on some of our popular brain teasers inside of the Kirkwood Retail Store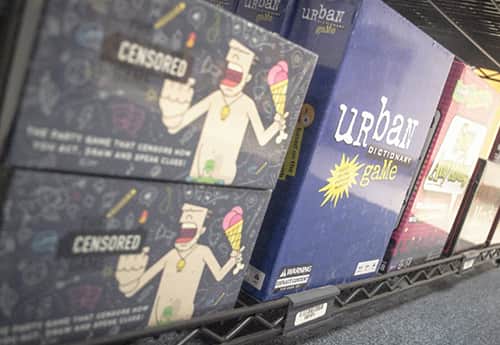 Carrying games for all skill levels and ages, we have the perfect game to add to any party
Not only can you shop at our 13,000 sq. foot building in St. Louis, Missouri making it the home of the Largest Jigsaw Puzzle Store in the USA with over 10,000 jigsaw puzzles in stock every day but we also have our 40,000 sq. foot warehouse in St. Louis, Missouri, that helps us carry thousands of your favorite titles, brands, and games serving all of our wonderful customers around the world. Our warehouse picks your puzzles with care and as your order is processed our team is out grabbing the items you purchased getting them packaged for shipment.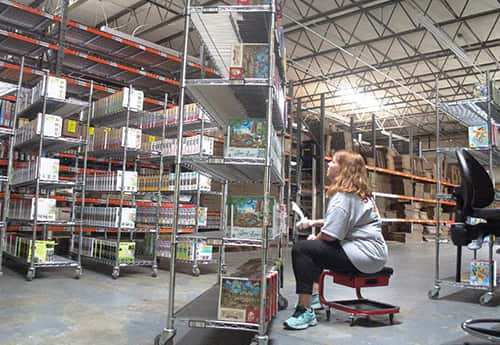 Our receiving department runs 16 hours a day so our customers can purchase puzzles and games as soon as they arrive.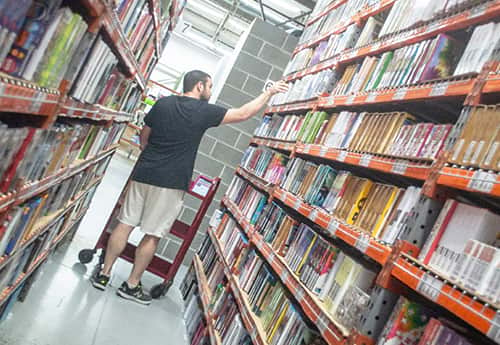 When your order comes into Puzzle Warehouse, our shipping department goes out and picks your order with care making sure it gets shipped out on time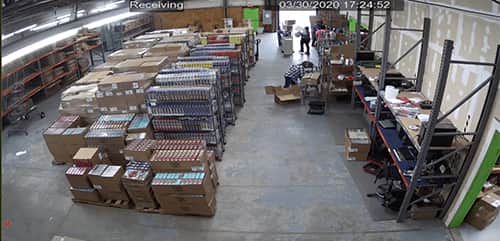 Here is a typical day of receiving puzzles in at Puzzle Warehouse. As we receive shipments regularly, our team is here to help get the items onto our website and retail store so you can get the items you want as soon as possible.
We are always expanding, updating, and here to help at Puzzle Warehouse for you, our customers. If you have questions regarding piece count, puzzles or even ordering, our amazing customer service agents are there to help throughout the week. Without you, the company wouldn't be the largest jigsaw puzzle store in the world. Thank you for your purchase and if you are ever passing through St. Louis, please stop by for a visit as we are open to the public 7 days a week with often visitors from all across the USA!
Sincerely, Brian & Susan Way
Owners
---
Get a look inside of our warehouse from one of the many articles about Puzzle Warehouse below!
See Inside Puzzle Warehouse - Tim Ezell from Fox2 Now visits our store, watch the tour below!
Fox 2 St. Louis - Tim Ezell visits Puzzle Warehouse on National Puzzle Day 2021