Our St.Louis Retail Store
Retail Store:
PUZZLE WAREHOUSE - KIRKWOOD STORE
655 Leffingwell Ave, St.Louis MO 63122
314-856-4030 (Local Phone)
Store Hours:
Mon-Fri. 10:00 AM - 8:00 PM
Sat-Sun. 10:00 AM - 6:00 PM
Come and visit us at Puzzle Warehouse, located near the intersection of Big Bend Rd and Highway 44 in Kirkwood, Missouri!
Need more instruction on how to get to Puzzle Warehouse? Click HERE and we will tell you how to get to the store depending on the direction you are heading!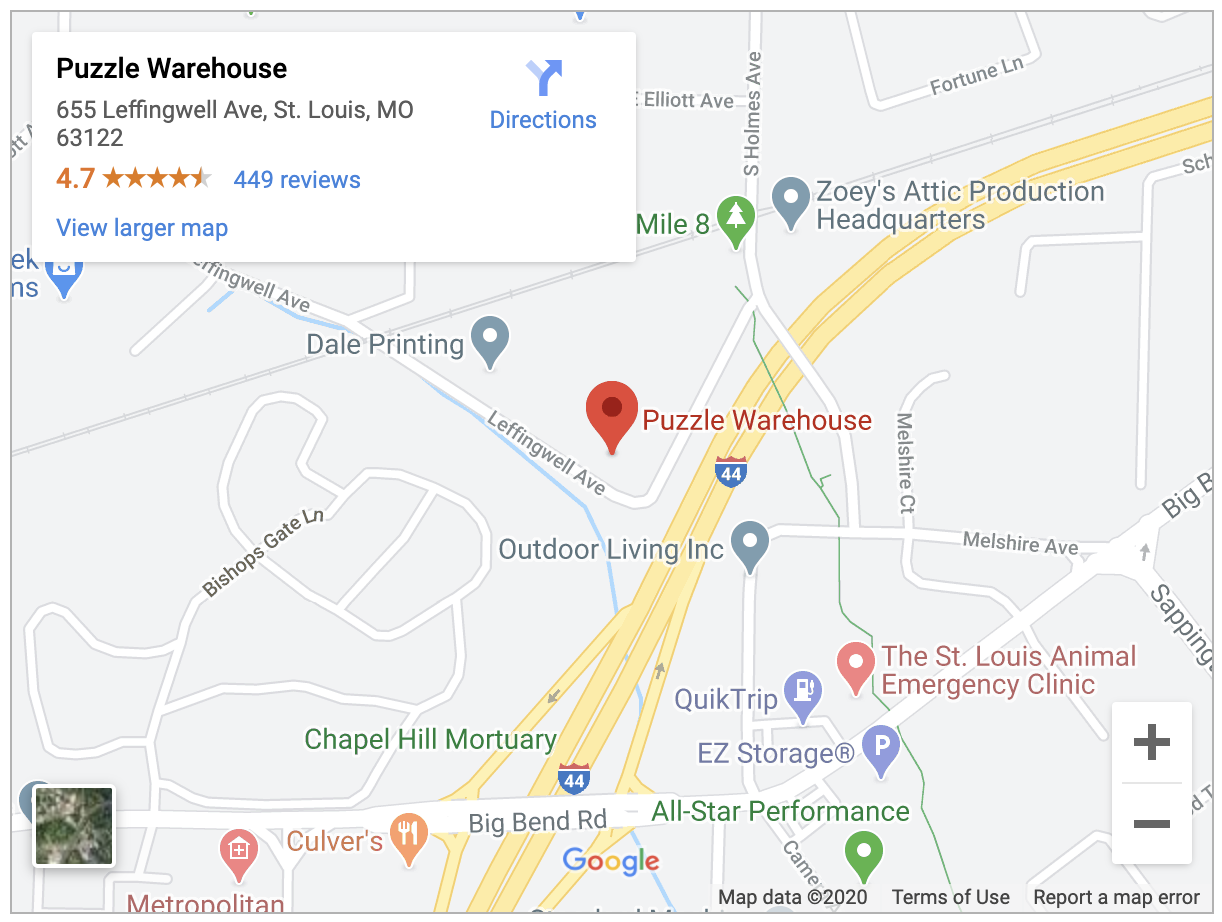 Click on the image above to be taken to Google Maps for directions