Guaranteed by Christmas
There's still time to get your order by Christmas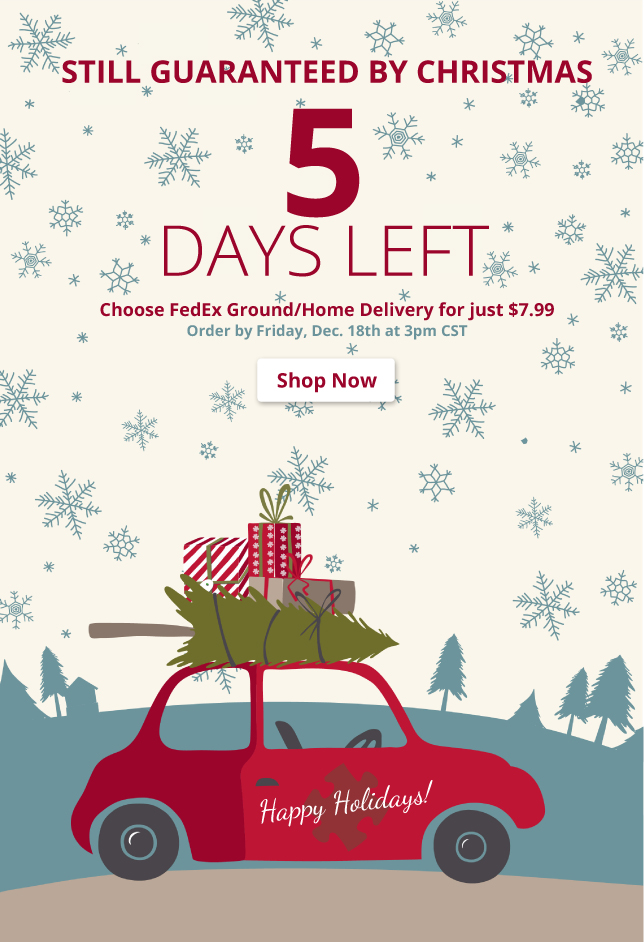 Get it in time for Christmas for just $7.99
Ground shipping still gets your order to you in time for gift giving, and today through Friday, all orders are guaranteed to arrive in time!

---

---
A New Puzzle Every Month of the Year
The perfect way to say Happy Holidays to yourself or a fellow puzzler is with our Puzzle of the Month Membership. Premium members now have the options to select from ANY 300, 500, 550, 750 or 1000 piece puzzle, plus get free shipping on any additional orders all year long.