How To Assemble A 3D Puzzle
Learn how to assemble 3d puzzles. These 3d jigsaw puzzles can be tricky but with this step by step guide, you can learn the basics.
Pick A 3d Puzzle With A Difficulty Level Your Comfortable With: If it's your first 3d puzzle I wouldn't recommend starting off with Rome Cityscape Puzzle. Pick something simple to start off with like a 3d puzzle under 100 pieces. Once you've completed some of the more simple ones, you can then move into the more challenging.
Sort Different Piece Styles And Colors: Most pieces will resemble other jigsaw pieces. Some have square cuts along the edges that interlock with comparative pieces. This permits you to assemble dividers and different segments into a 3D puzzle. Before you know it you will be framing whole segments that you can interface into a 3D structure! Append the pieces that go together first. At that point interface all of them together!
Build Your 3d Puzzle Just Like You Would A House: Build from the ground up starting with the edges kind of like how most people would construct a regular jigsaw puzzle.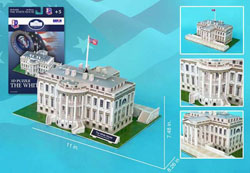 $9.99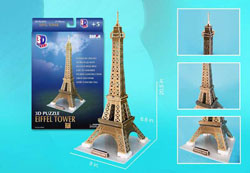 37 Pieces
$9.99