About Us

Puzzle Warehouse in St. Louis, Missouri.
We're thrilled to announce that we've recently moved our warehouse location to Fenton, MO. Now with over 40,000 sq. feet, we are excited to stock thousands of your favorite title and brands! We're glad to be able to better serve all of our wonderful customers around the world with this latest expansion!

Jigsaw Puzzles have never been more accessible! We literally have the largest selection of puzzles in the world. Among the nearly 80 jigsaw puzzle brands we stock, we have the top name brands like Ravensburger, Sunsout, Master Pieces, Springbok and Piatnik. We have something for every age and skill level with jigsaw puzzles from only 4 pieces all the way up to the 33,600 piece wildlife (the largest jigsaw puzzle in the world). With our centralized locations in St. Louis, Missouri, we are easy to find if you are in town or we can ship and get it to you quickly. Don't forget that all in-stock orders, placed before 3 PM CST, will ship same day!
Our 13,000 sq. foot building in Kirkwood, Missouri is home to the Largest Jigsaw Puzzle store in the World. We have over 8,000 jigsaw puzzles on our retail shelves and even have several thousand more in our shipping warehouse! We are open to the public 7 days a week and often have visitors from across the USA. If you are passing through St. Louis, please stop by and visit us.

Sincerely,
Brian & Susan Way
Owners
---
See Inside Puzzle Warehouse - Tim Ezell from Fox2 Now visits our store, watch the tour below!
---
_______________________
Contact Us
866-539-4278 (Toll-Free)
314-856-4030 (Local Phone)
314-856-4098 (Local Fax)
Retail Store Hours (CST)
Monday - Friday: 10 AM - 8 PM
Saturday - Sunday: 10 AM - 6 PM
Main Store - Kirkwood
655 Leffingwell Ave. St. Louis, MO 63122
Get Directions

Phone Sales & Support Hours (CST)
Monday: 9 AM - 6 PM
Tuesday - Friday: 8 AM - 6 PM
Saturday: 9 AM - 6 PM
Sunday: Closed
_______________________
Visit our St. Louis Puzzle Store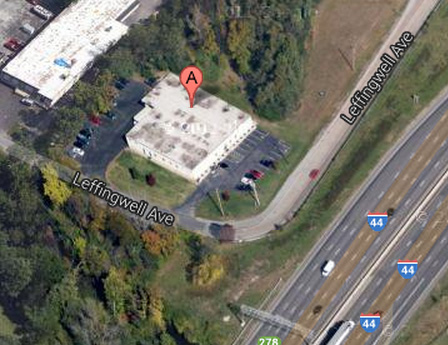 Get Directions
_______________________
While we love jigsaw puzzles, we also run several other businesses. You may want to visit one of our sister sites:
www.4AllMemory.com
We have been helping people increase the speed of their computer for over 10 years and we are recognized as one of the largest computer memory stores in the US. We ship orders all over the world.
www.ilugger.com
Do you need to take your computer with you? We have just the thing.