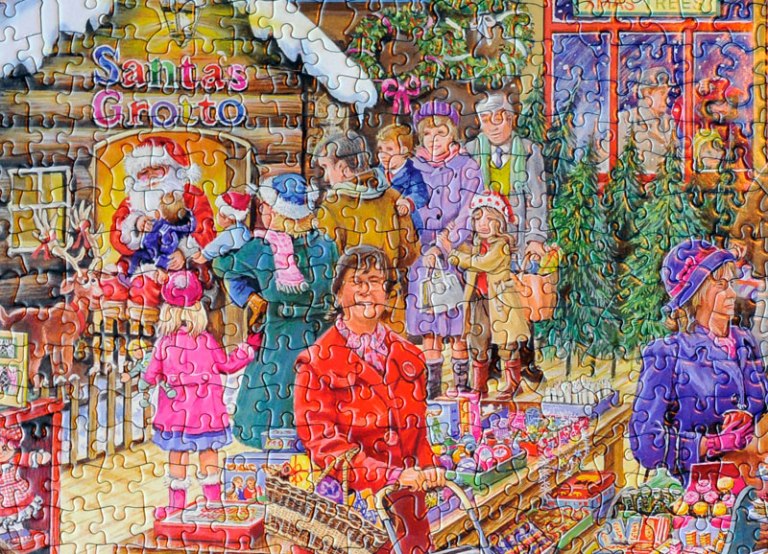 Review: "Christmas Treats" by House of Puzzles (1000 pieces)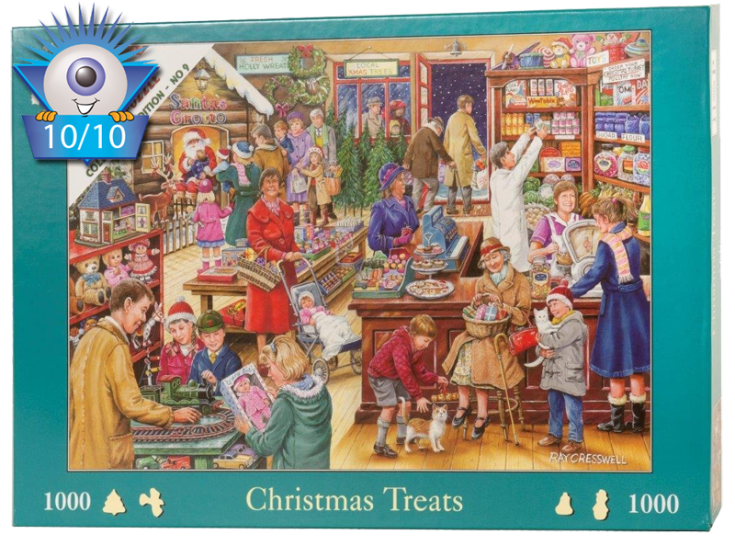 Front of the box. The back of the box is blank.
This is 2014's limited edition Christmas puzzle from House of Puzzles, No 9 in their limited edition Christmas series. It's called "Christmas Treats" and the artwork is by Ray Cresswell.
This puzzle really IS a treat. I collect the Christmas puzzles from various brands and I enjoyed the fact that this puzzle design is different than the usual Santa-and-reindeer. It's a cozy vintage shop scene with plenty of unique figures and objects in the shop. It was easy to put together due to the variety of colors and patterns. As always with House of Puzzles, this puzzle contains unique piece shapes, as you'll be able to see in our close-ups of the puzzle below. The colors are bright and the image is cheerful and fun. Our full rating for this one!
Note that this puzzle also comes in 500 piece size.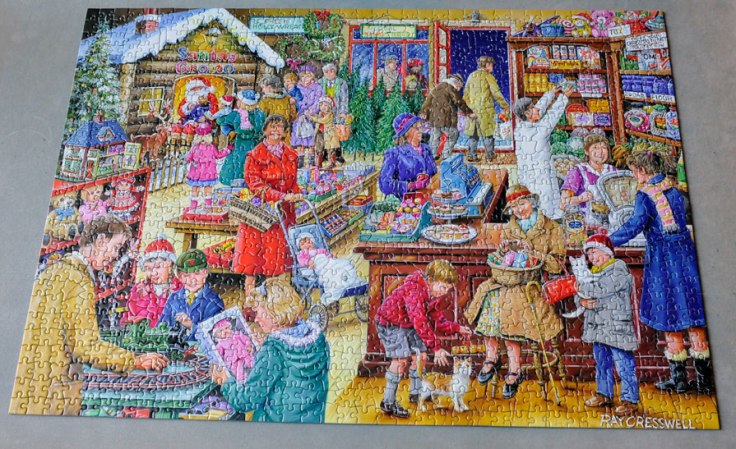 The full puzzle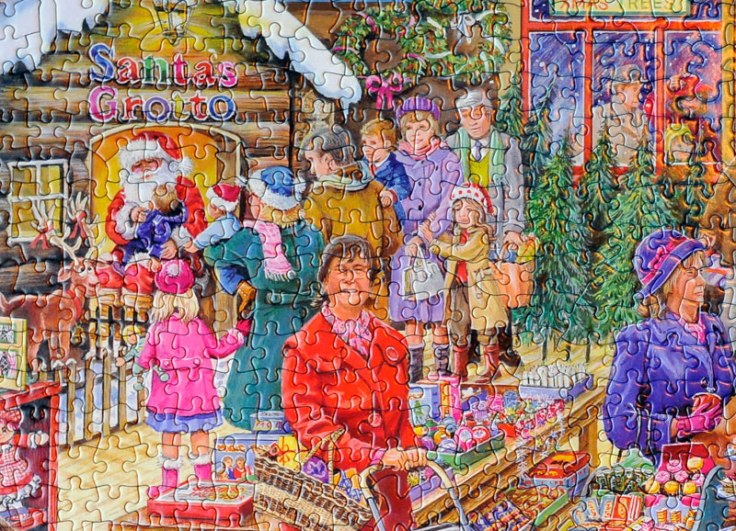 Above: Close-up detail. Note the dove-shaped piece at the top of Santa's Grotto and the gingerbread man piece on the window.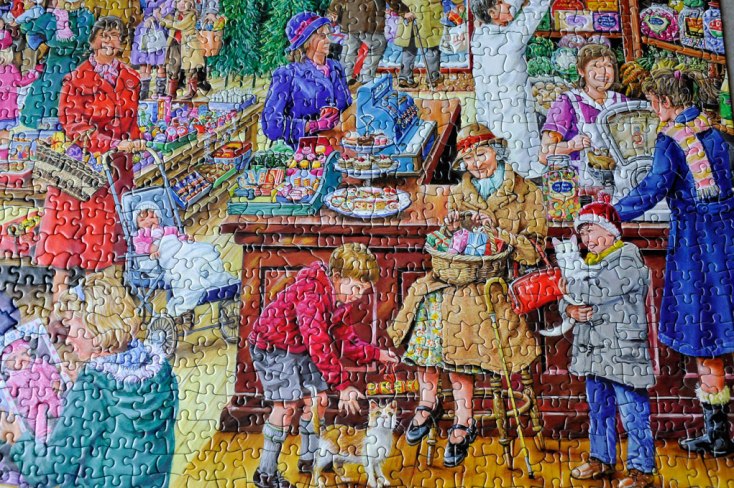 Above: Close-up detail. Notice the special piece shapes like the snowman in the red coat on the left, and the star on the brown coat in the center.
You can also find the worlds largest selection of Christmas Puzzles here.
JJ