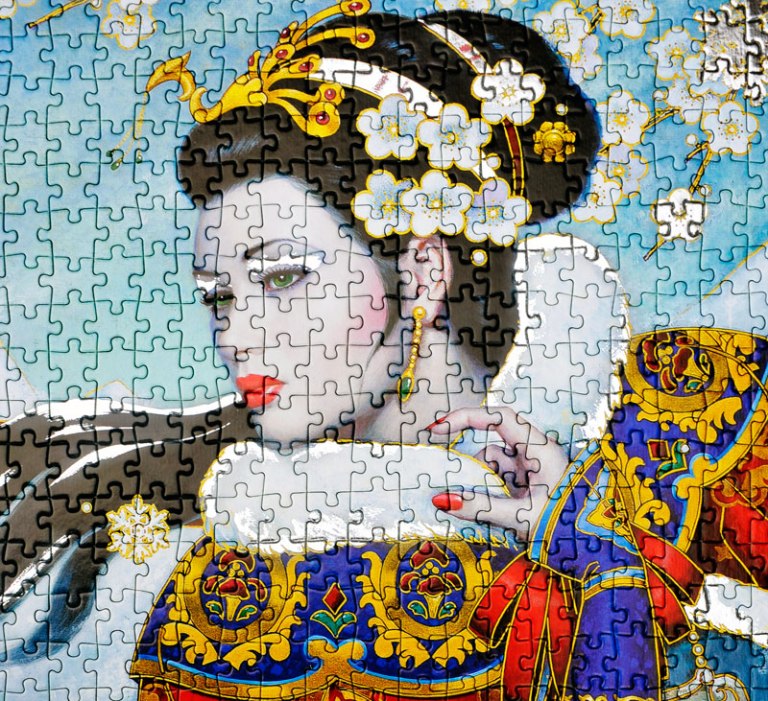 Review: Winter's Majesty by Jumbo, 10/10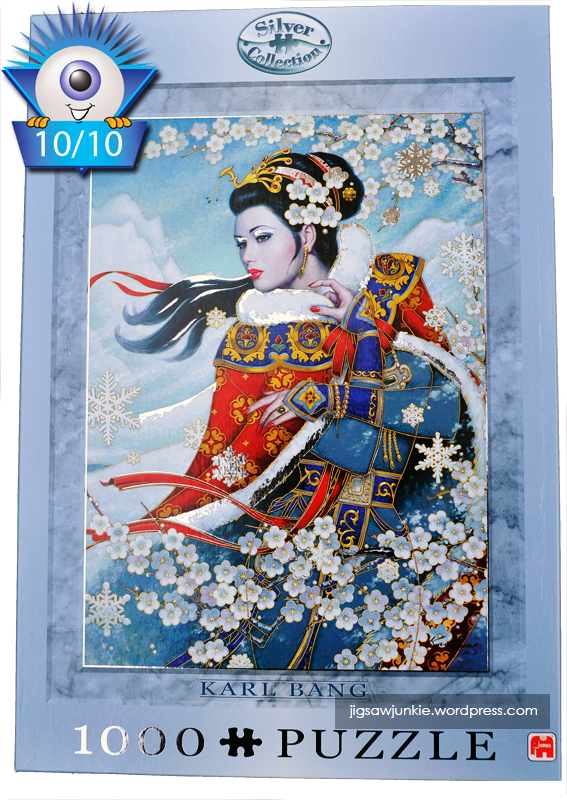 Publisher: Jumbo (Netherlands), 1999, 1000 pieces
Title: "Winter's Majesty", Series: "Silver Collection", Artist: Karl Bang
OUR RATING: 10/10
One of the things I really love about puzzles is the opportunity to find artists I otherwise would never experience. And it's a great way to really see and absorb their artwork because you spend a lot of time with it while assembling the puzzle. While Googling around for fantasy puzzles, I found the Silver Collection and Gold Collection by Jumbo. These puzzles were published in the late 90's, early 00's and the artist is Karl Bang. One unique feature of these puzzles is that they have silver (or gold) foil accents.
But first, below are a few other images for this series so you can get a feel for the general tone. All these puzzles have gold or silver foil accents.
And here's a link to see more Karl Bang images.

Box Quality:
You can see the front cover of the box above. It's a nice design and the box is sturdy. Below is the bottom of the box, which contains generic info on Jumbo (it would have been nice to have a back for the series and artist.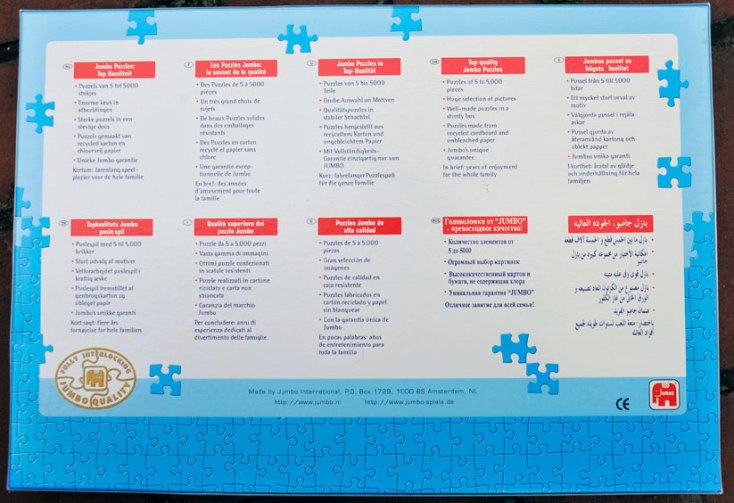 The sides of the box provide the manufacturer logo, collection logo, name of artist, and a small image of the puzzle making it attractive and functional for vertical shelving.

Inside the box is nothing but the puzzle bag and a small, generic Jumbo guarantee slip. Again, a missed opportunity to talk about the entire series/collection or give an artist bio.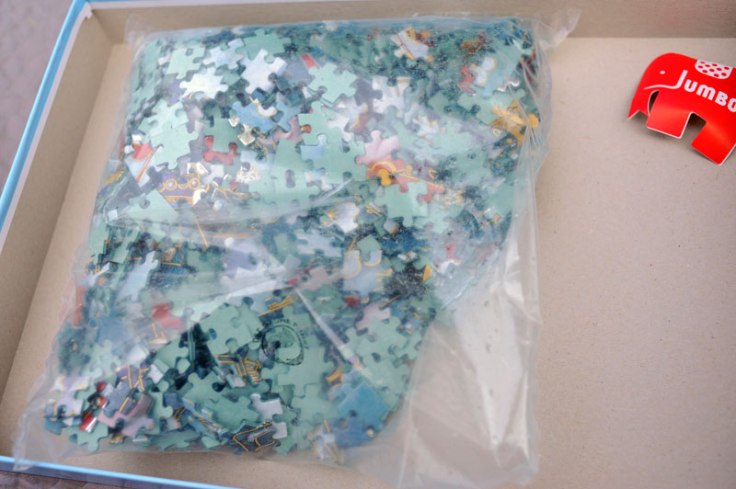 The Image:
I really adore this image, which you can probably tell from how highly I've rated this puzzle. It's just stunning. It looks better in real life than these photos can do justice to (the foil accents gives the camera fits when it comes to contrast, brightness and color balance). There's beautiful color and detail and the artwork quality is exceptional. And I like the fact that it is a fantasy puzzle yet a) has a lot of color and detail and b) doesn't involve dragons or gladiators other elements I don't normally feel drawn to in fantasy puzzles.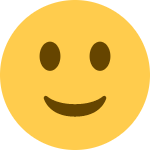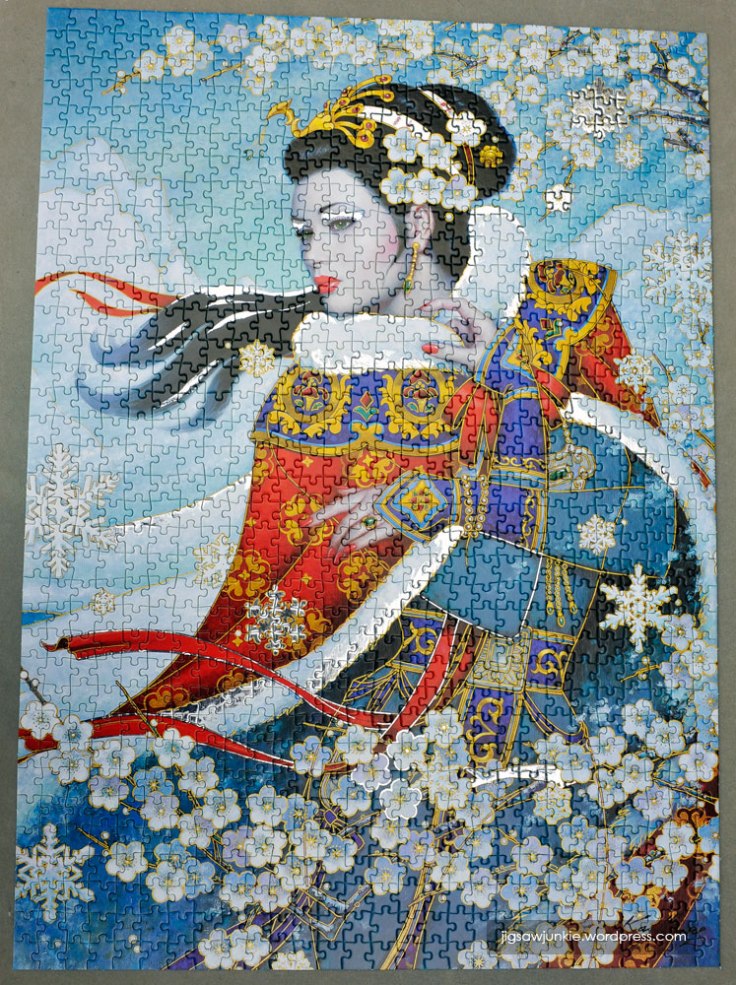 Puzzle Quality:
Jumbo quality is very good. Though this puzzle is from 1999, there was no degrading of quality. The pieces are thick and sturdy. As I mentioned above, I would have liked more info on the series and artist on or in the box, but otherwise there's little to complain about here. Jumbo is similar to Ravensburger in terms of their quality level. The image reproduction is lovely. The Jumbo cut is a standard grid, but they do have a wide variety of piece shapes, not too many two-knob, two-holes like some brands (like the just reviewed Educa). The piece fit is good and I never had any difficulty determining if a piece really fit or not.
In terms of quality, I particularly love the silver foil on the puzzle. It's rare to find a puzzle that has foil accents other than some of the older Christmas puzzles (and WHSmith's current Christmas puzzles). It's a little something special that makes the puzzle unique.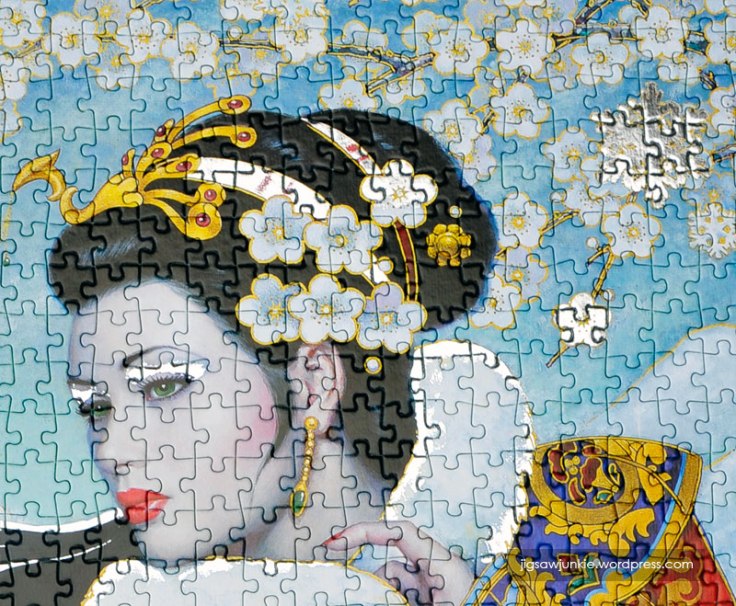 Assembly:
This really is an ideal image for assembly, and one reason why I have given this puzzle a perfect 10. The red and blue cloak is fun to put together, the woman's face and hair is distinctive. There's just a little more challenge in the snowflakes and blue background, but not enough to be frustrating or difficult. Overall I'd rate this puzzle easy to medium difficulty.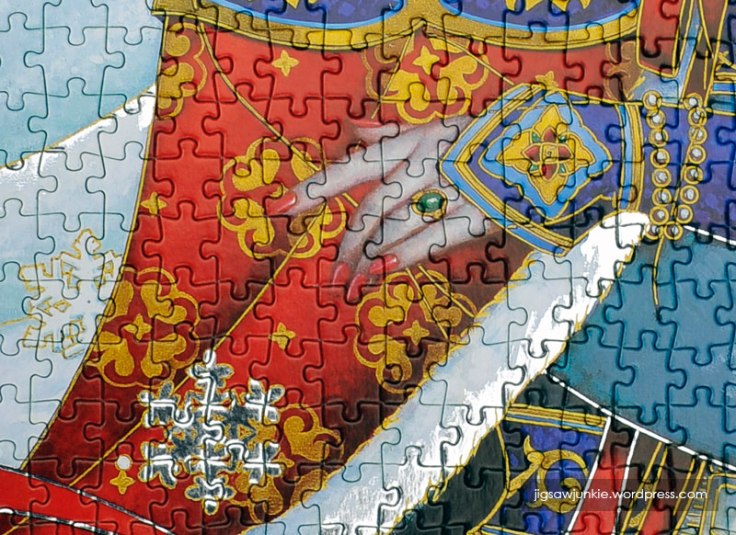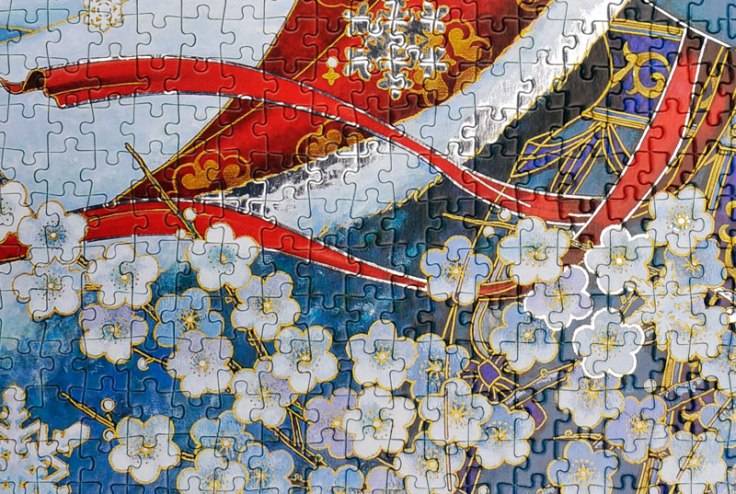 Conclusion:
I've fallen in love with these Karl Bang puzzles and hope to be able to collect all or most of them. It doesn't appear that he has done puzzles recently, and I sincerely wish Sunsout or Ravensburger or someone would pick up more of his images and do puzzles again. I think I prefer him to some of the popular fantasy puzzle artists like Chris Ortega and Melanie Delon. And foil! Please give us more foil.
Highly recommended!
You can find dozens more like this at Puzzle Warehouse
JJ