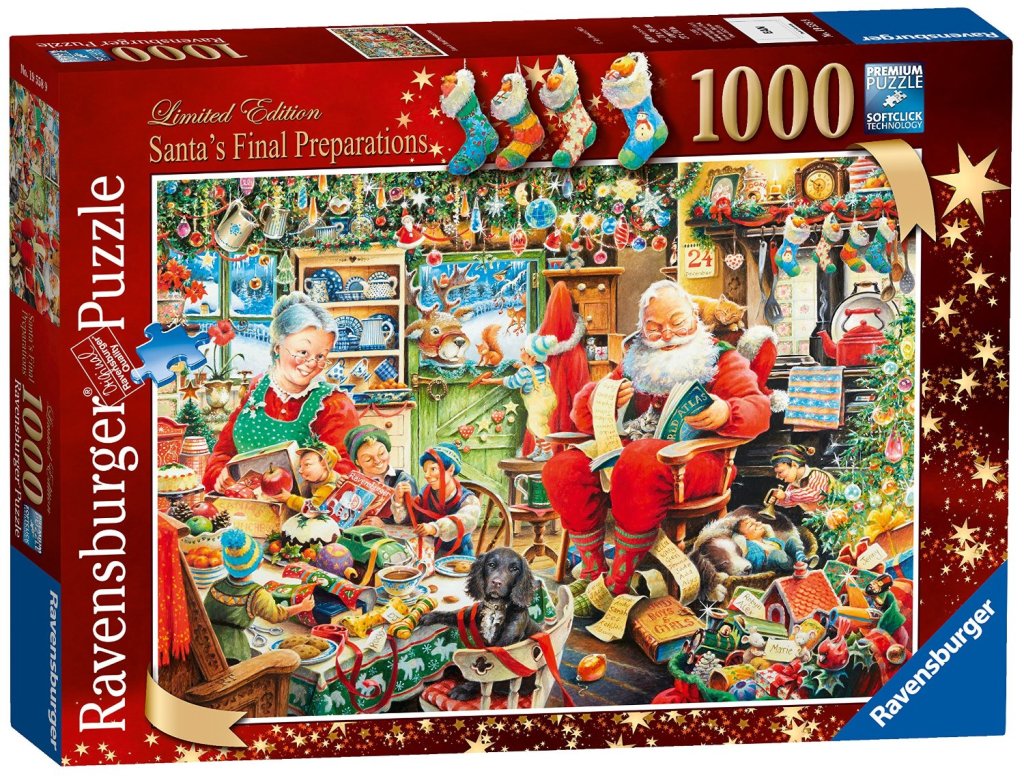 Christmas Puzzles 2015
Ah, it's July and the Christmas puzzles are coming in fast and furious. Here's all the ones I know about right now!

RAVENSBURGER – Limited Edition #19 – "Santa's Final Preparations" by Roy Trower
I love this new image for 2015 and prefer it to last year's puzzle. It's got so much going on! This is definitely at the top of my list.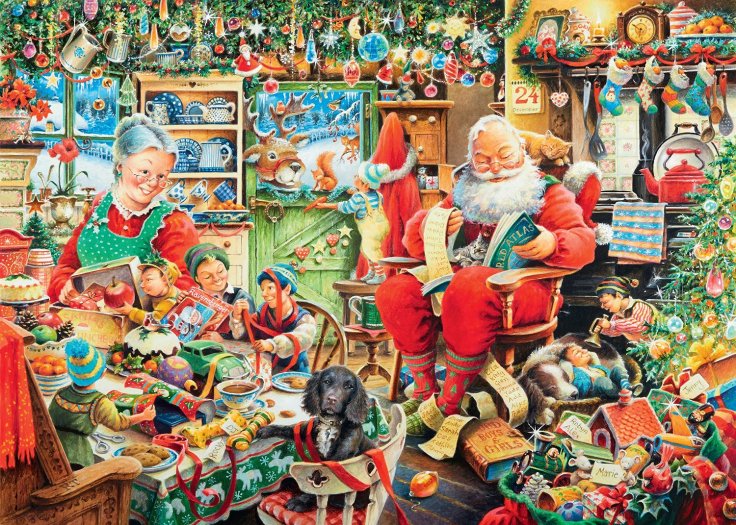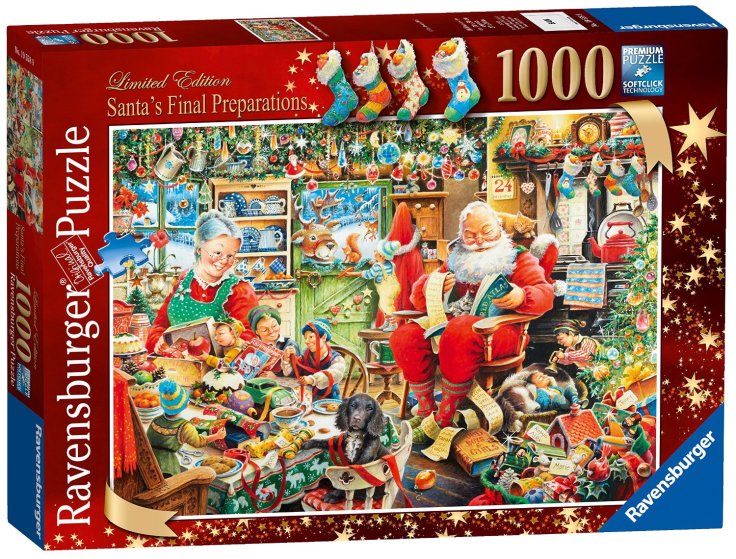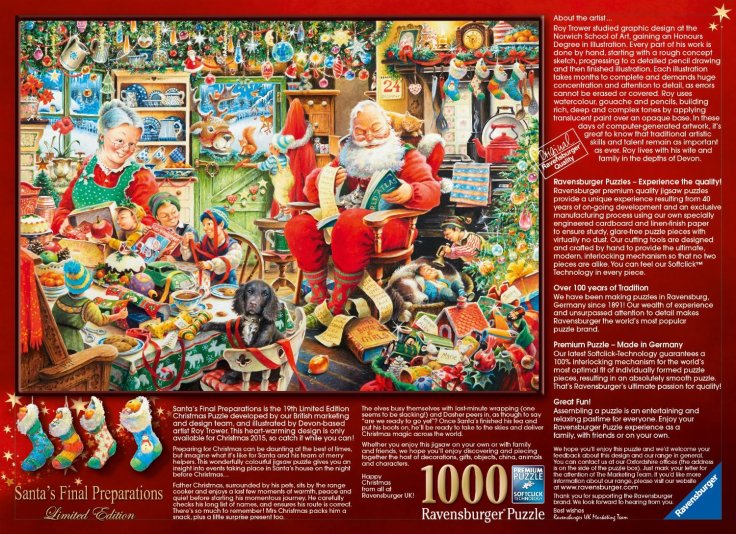 "The Christmas Cupboard" by Colin Thompson
This isn't a limited edition Christmas puzzle, but rather one of the "Curious Cupboard" series, but it's Christmas themed and quite delicious.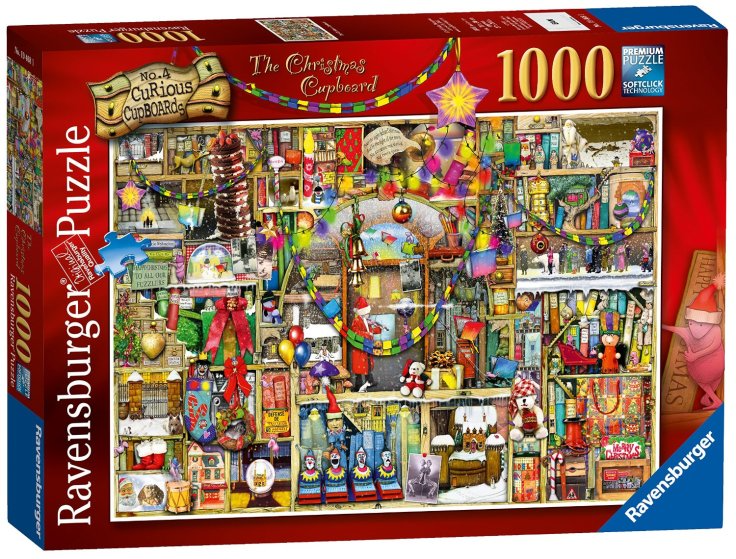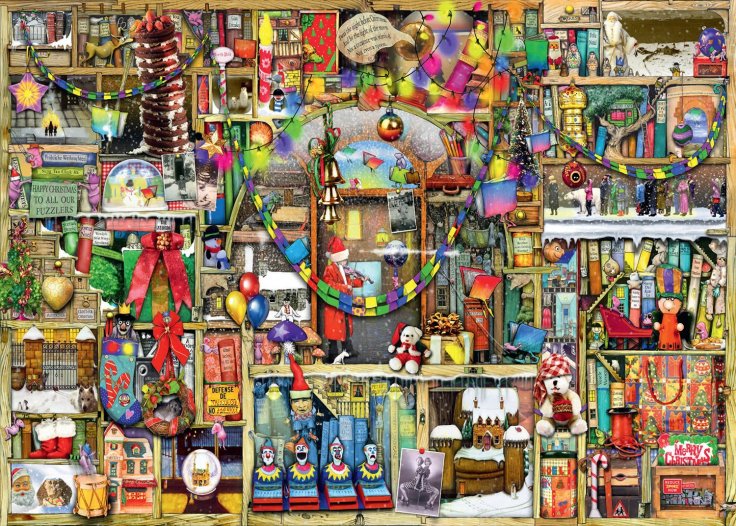 "The Christmas Snowman" Limited Edition Puzzle, 1000 pieces
This is puzzle #20 in this highly-collectible limited edition Christmas puzzle series. It's a beauty this year!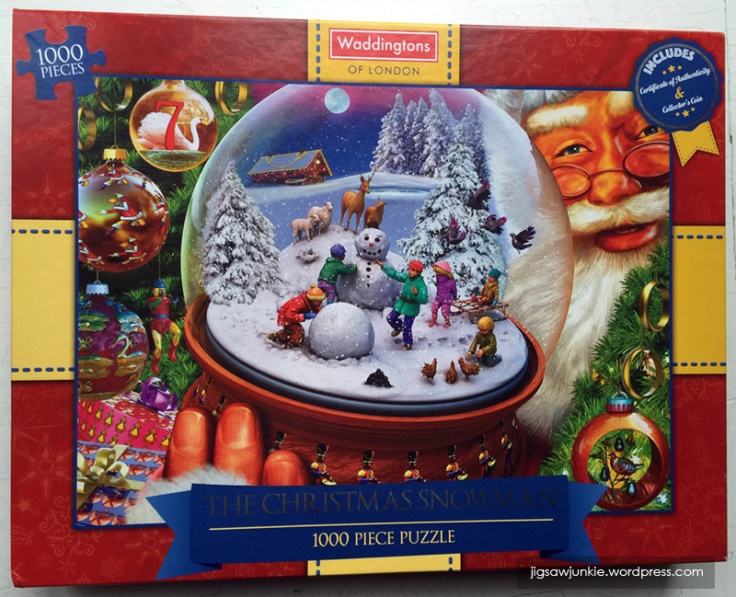 FALCON — Limited Edition No 4 – "Christmas Pantomime" by Jim Mitchell
A fun image from Jumbo this year. Very nice!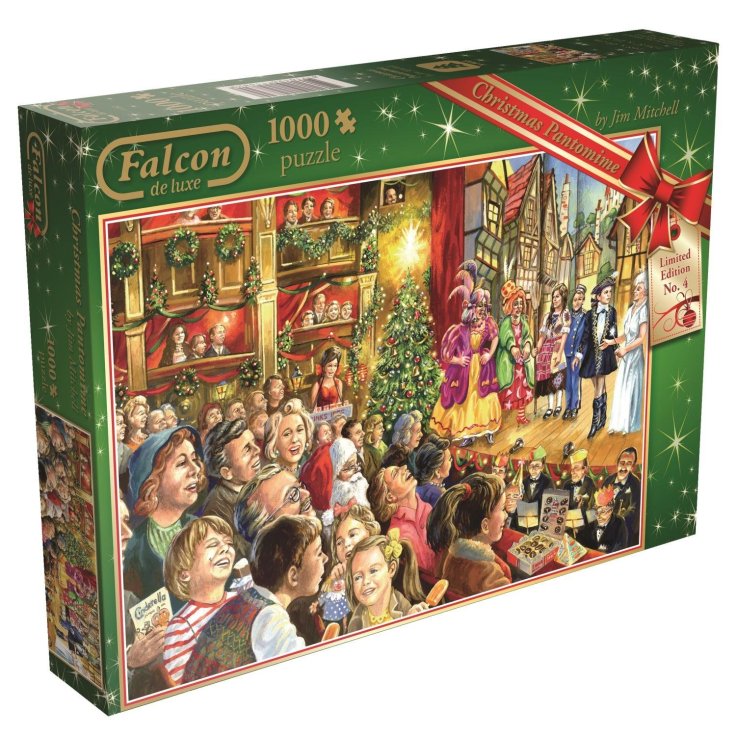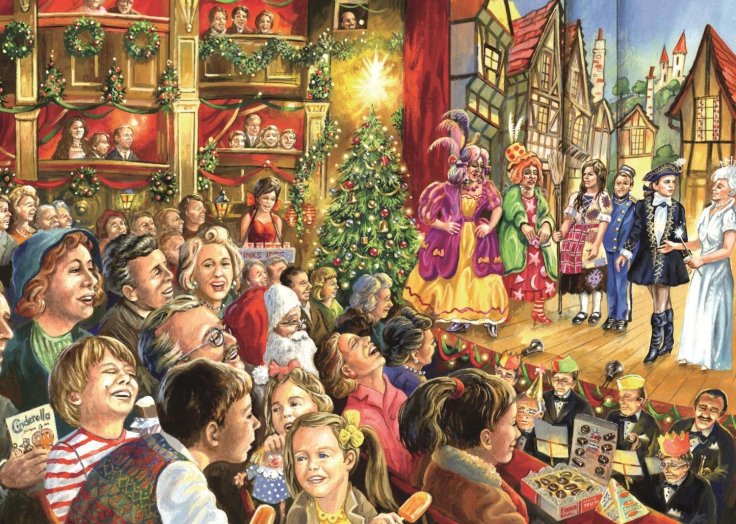 Gibson's Limited Edition 2015 — "It's Christmas" by Marcello Corti, 1000 pieces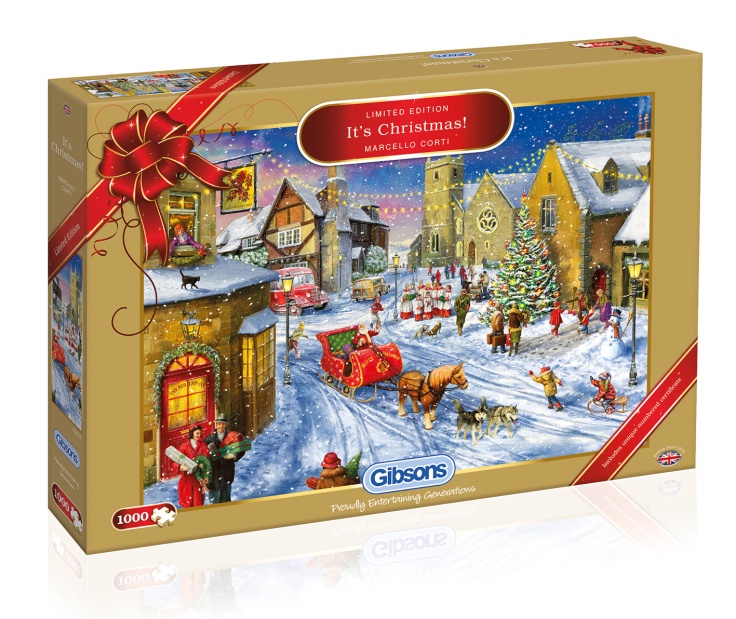 Gibson "Christmas Fayre" by Tony Ryan, 1000 pieces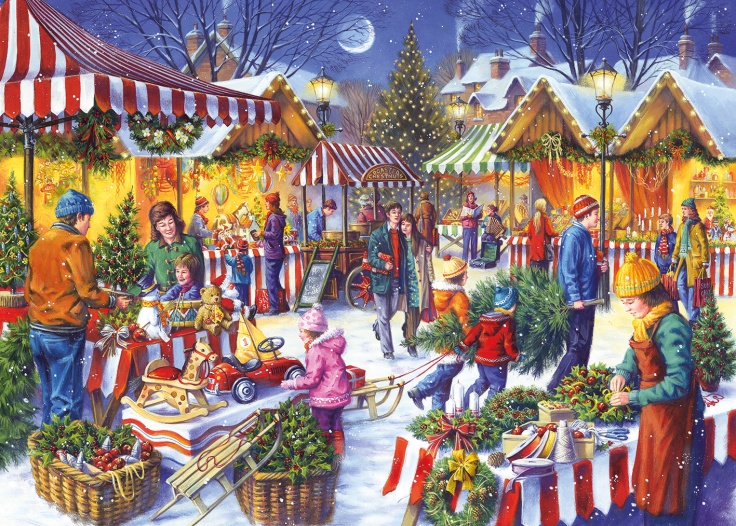 Wasgij Christmas Puzzle No 11, 2015 – "Double Trouble"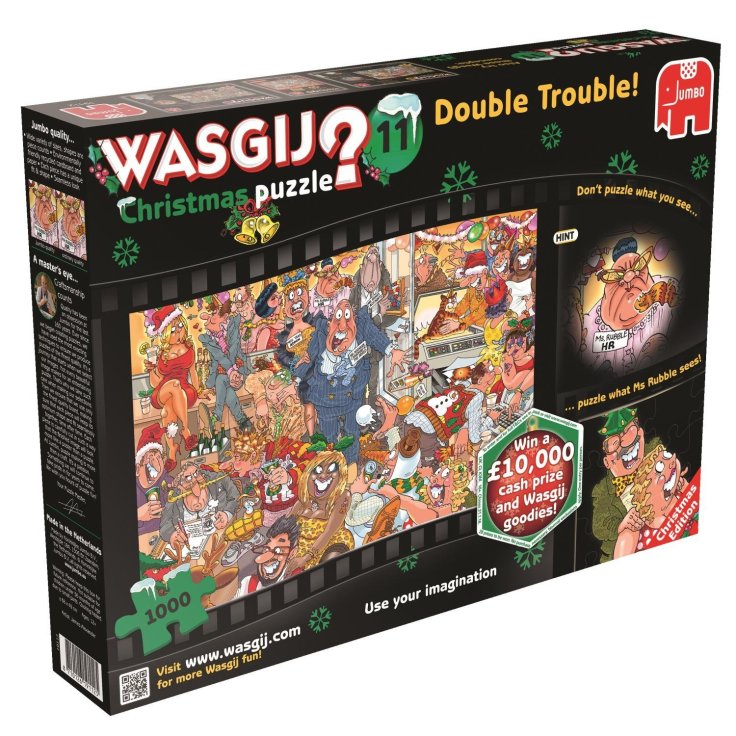 Collector's Edition No 10: "Window Shopping" by Ray Cresswell, 1000 or 500 pieces
Another stunning Christmas puzzle from Ray Cresswell.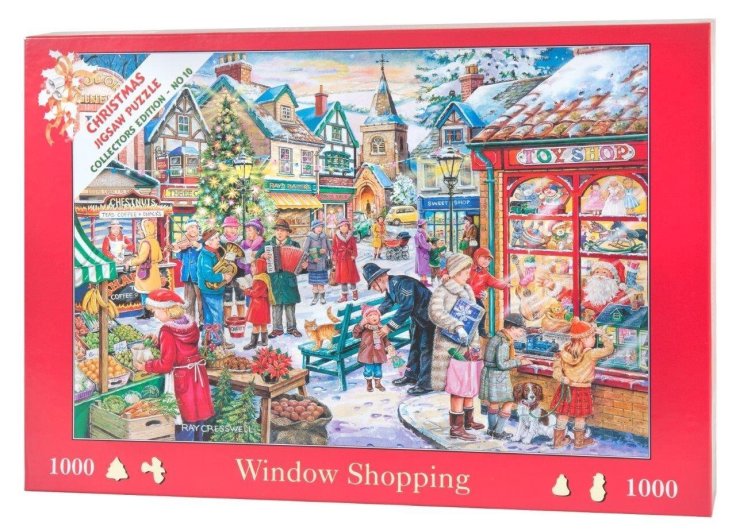 "A Christmas Market Town" by Victor McLindon, Limited Edition, 1000 pieces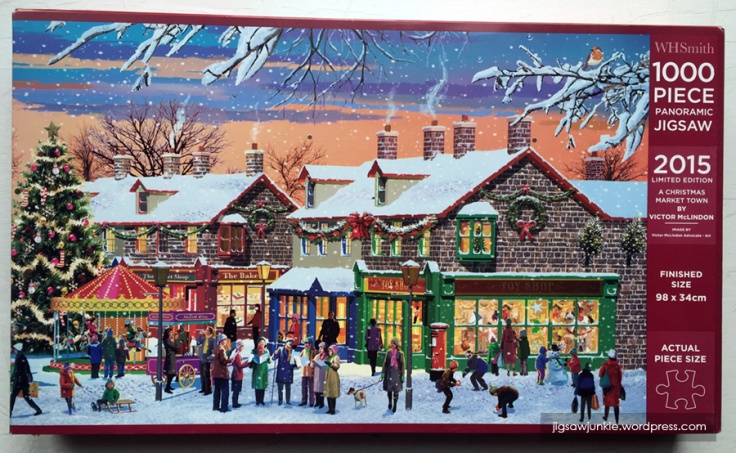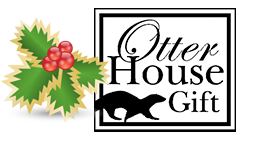 OTTER HOUSE:
Like last year, Otter House has 3 Christmas puzzles this year.
"Past and Present", 1000 pieces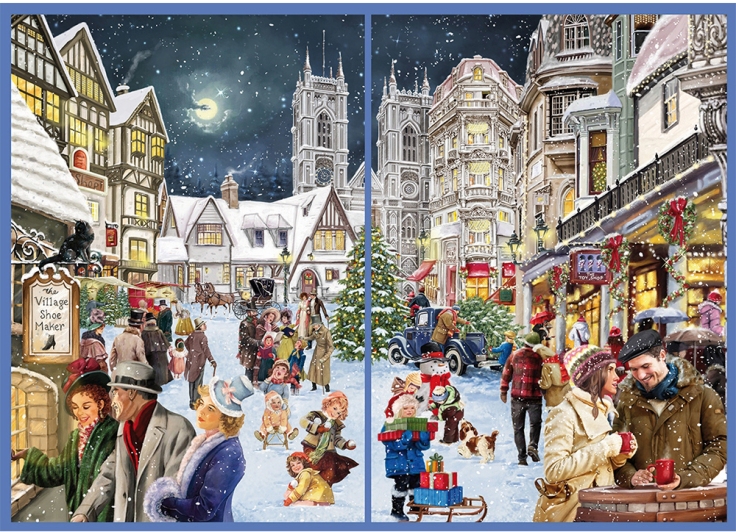 "Spot the Differences #2", 1000 pieces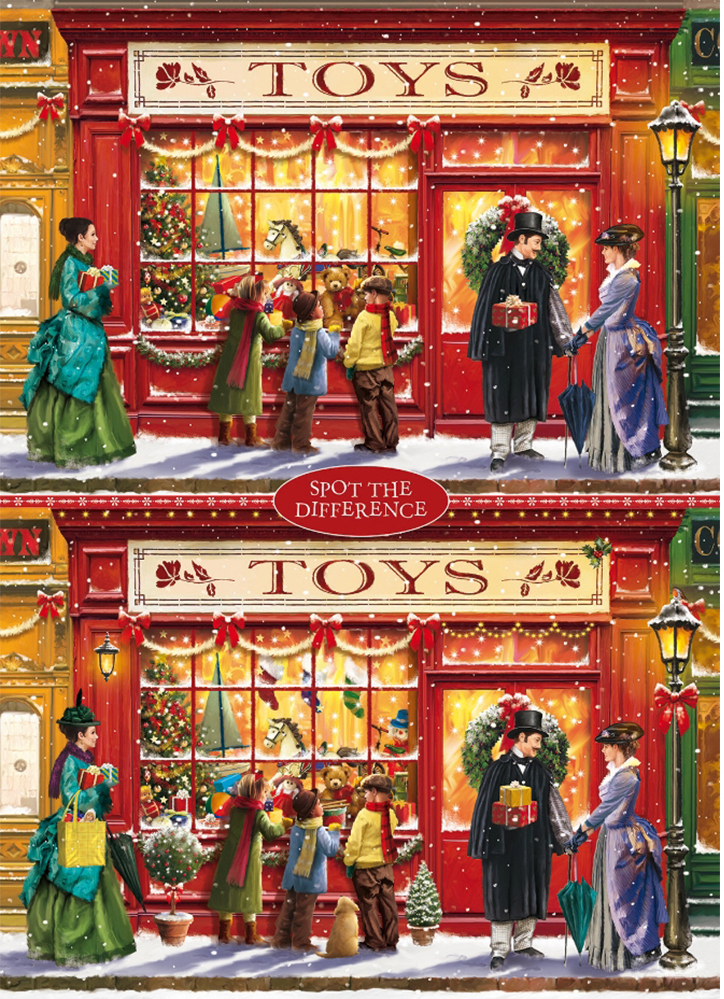 "Christmas Collectible", 1000 pieces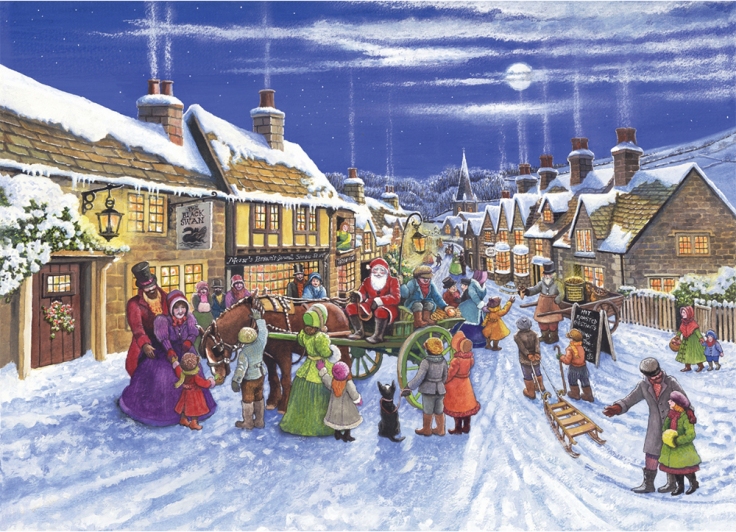 STILL NOT ANNOUNCED:
WH Smith.
Pretty nice line-up so far!
JJ