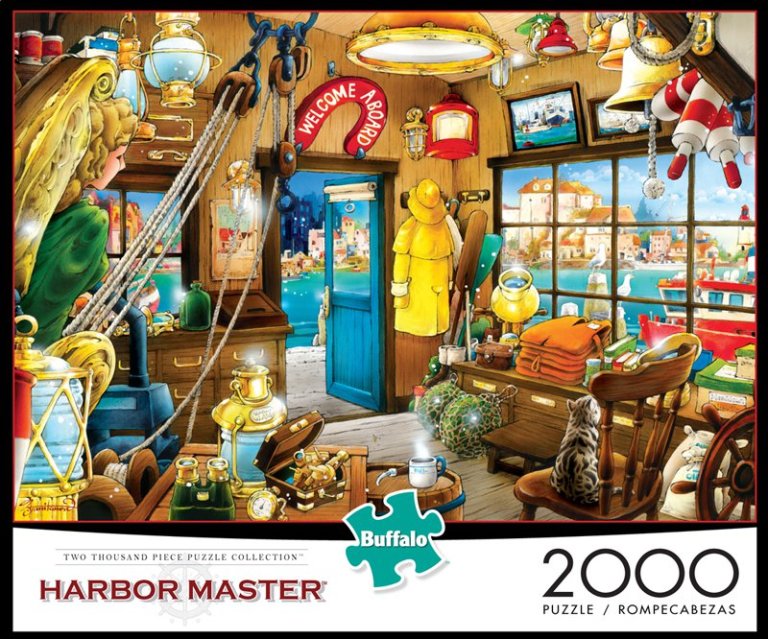 Buffalo Games: New Puzzles 2016
Buffalo Games releases puzzles throughout the year, so I will update this page as more are added. I've pulled out my favorites to feature here, but you can see all their new puzzles on their website.
"A Peach of a Day" by Charles Wysocki, 300 pieces
Buffalo makes Wysocki puzzles in various sizes. Usually when they release one in 300 pieces I'm bummed because I don't normally buy anything below 500. It just goes so fast it's not worth it. I absolutely love this 'view out the window' image, so I hope they will release it in 1000 pieces at some point. If you like 300 piece puzzles, you're in luck!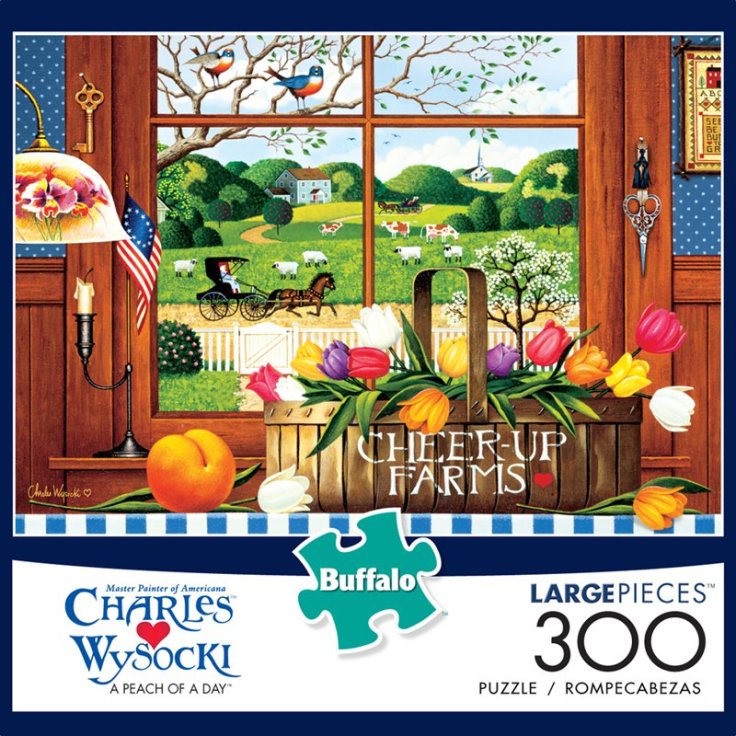 "Vintage Fishing" by Kate Ward Thacker, 500 pieces
I really love the color and details in this image. And I appreciate that it's not just a photographed collage but it appears softer and more painterly. It looks like this is the first of a new series and I'm looking forward to seeing more!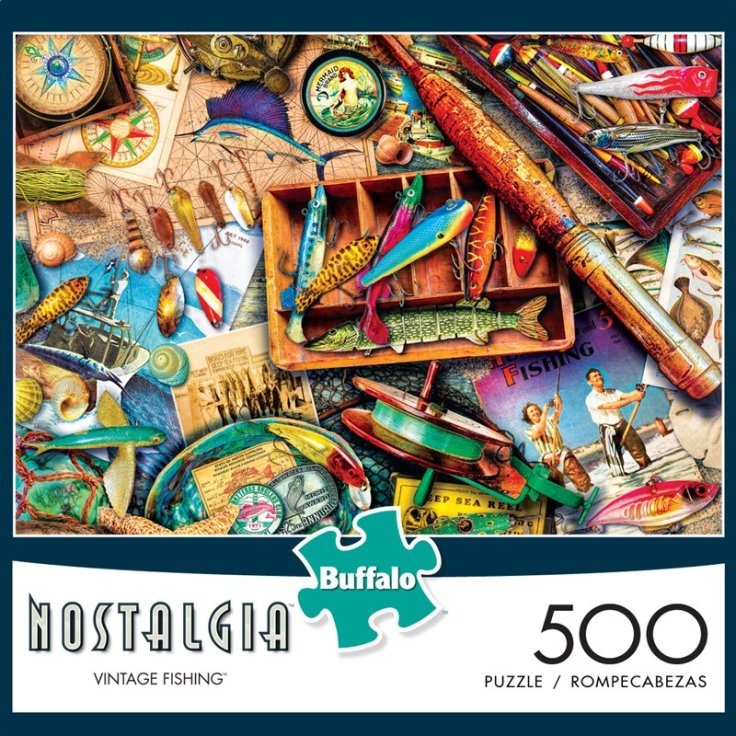 "Evening Meadow" by Hautman Brothers, 1000 pieces
There are a lot of beautiful bird puzzles, but I like that this one also includes the farm and horses, and the fence/blossoms framework looks fun to assemble.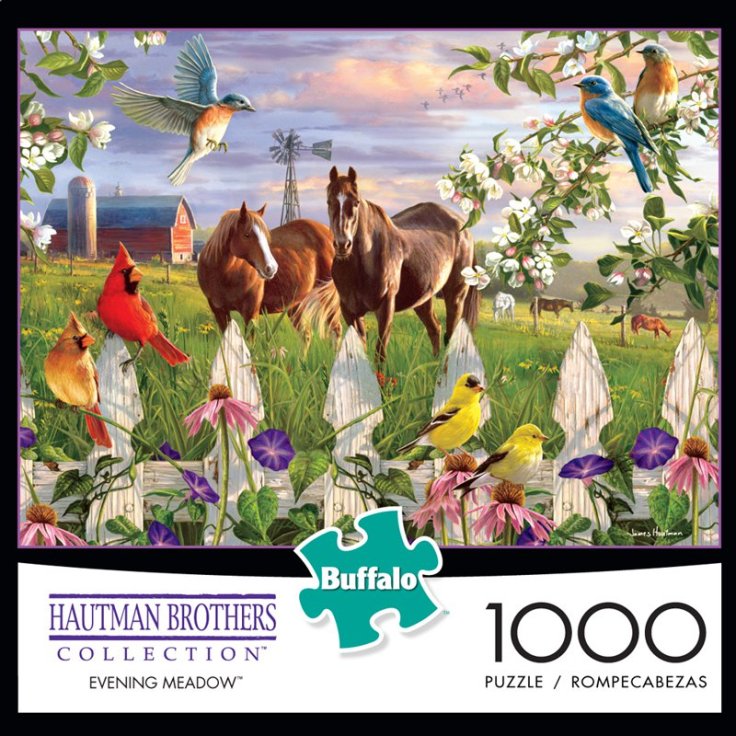 "Simpler Times" by Kim Norlien, 1000 pieces
A nice rustic landscape.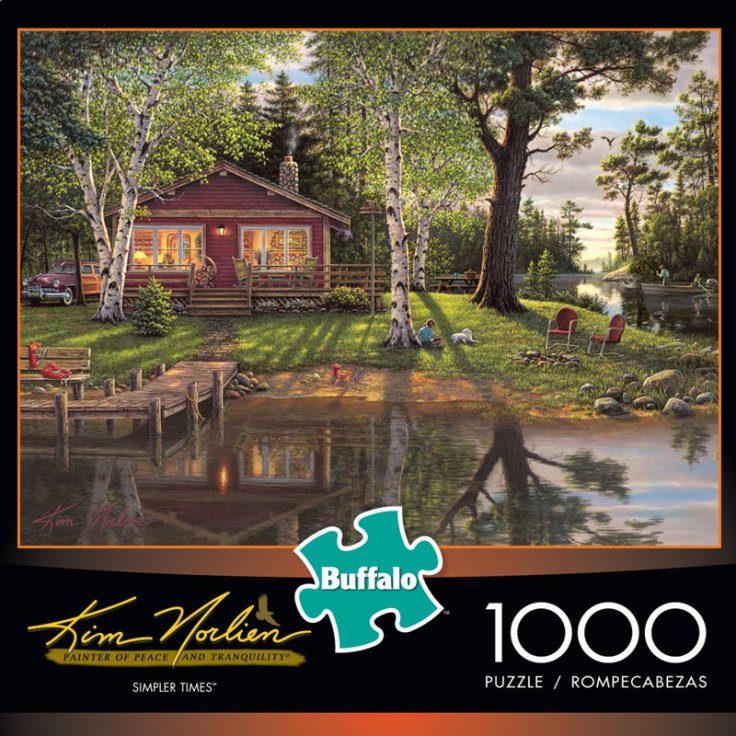 "Country Music" by Kim Norlien, 2000 pieces
Always nice to see another 2000 piece puzzle released!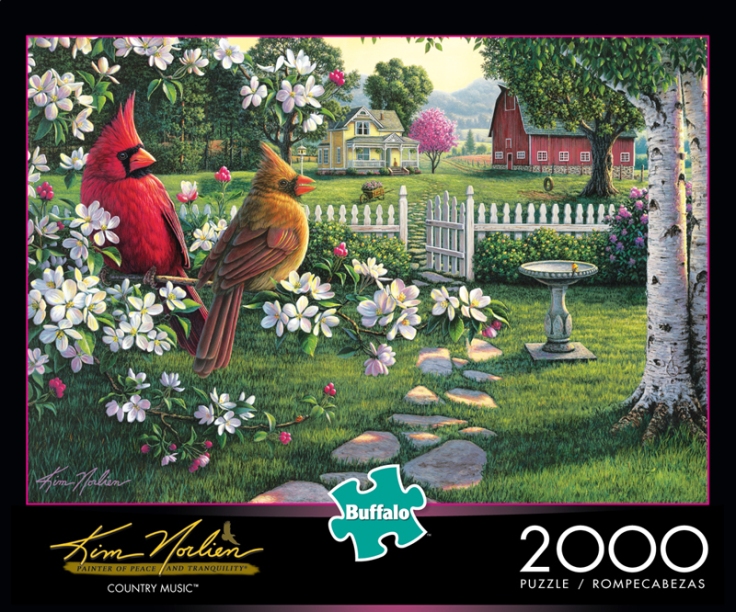 "Grandma's Craft Shed" by Steve Read, 2000 pieces
This is by the same artist as Grandpa's Potting Shed, which we recently reviewed. Love it!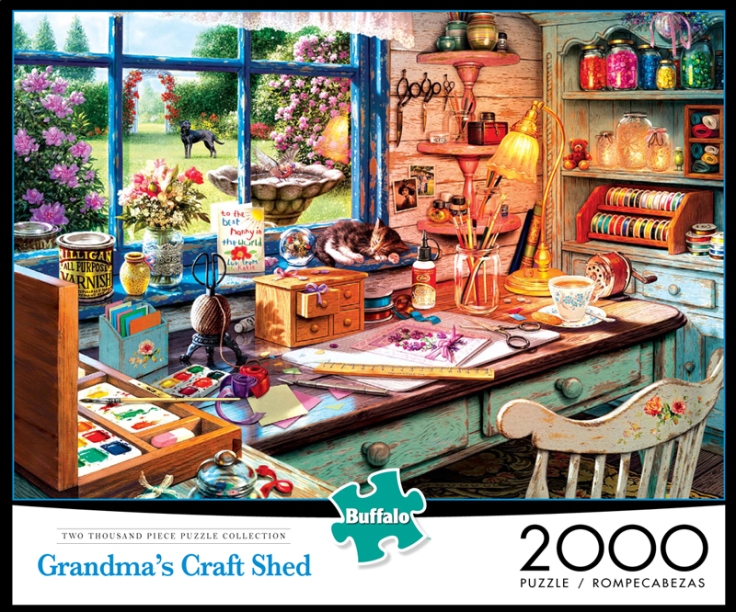 Harbor Master, 2000 pieces
This is a brand new 2000 piecer with a fun art style and brilliant colors.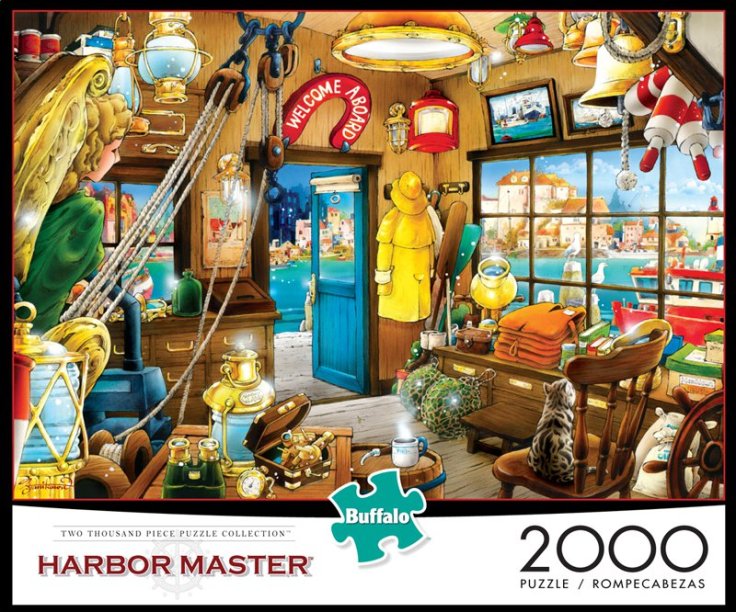 Tropical Paradise, 2000 pieces
Yay to Buffalo Games for keeping the 2000 piece puzzles rolling. This image also comes in 500 pieces.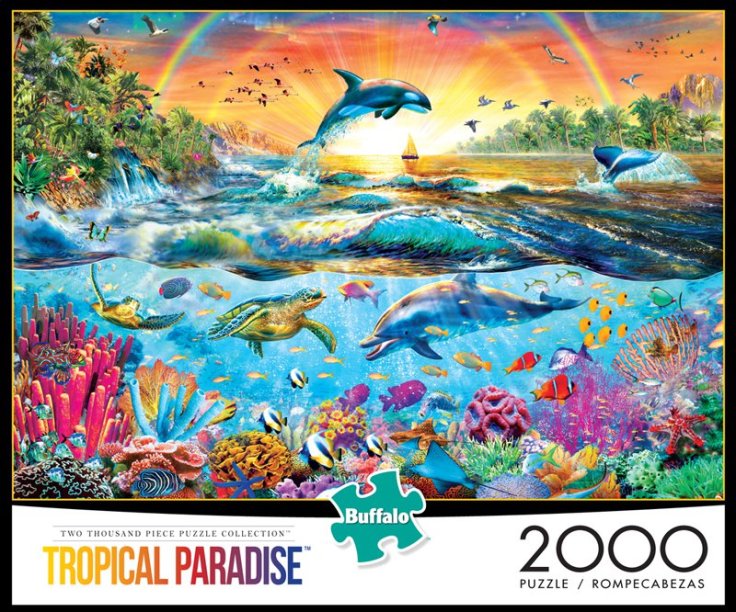 "Sleepy Town West" and "Olde Buck's County" by Charles Wysocki, 1000 pieces each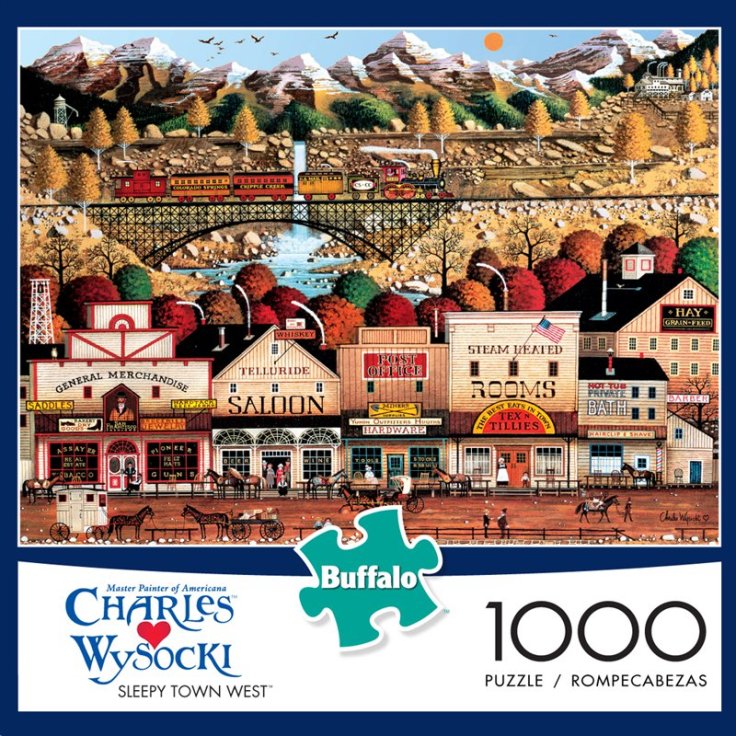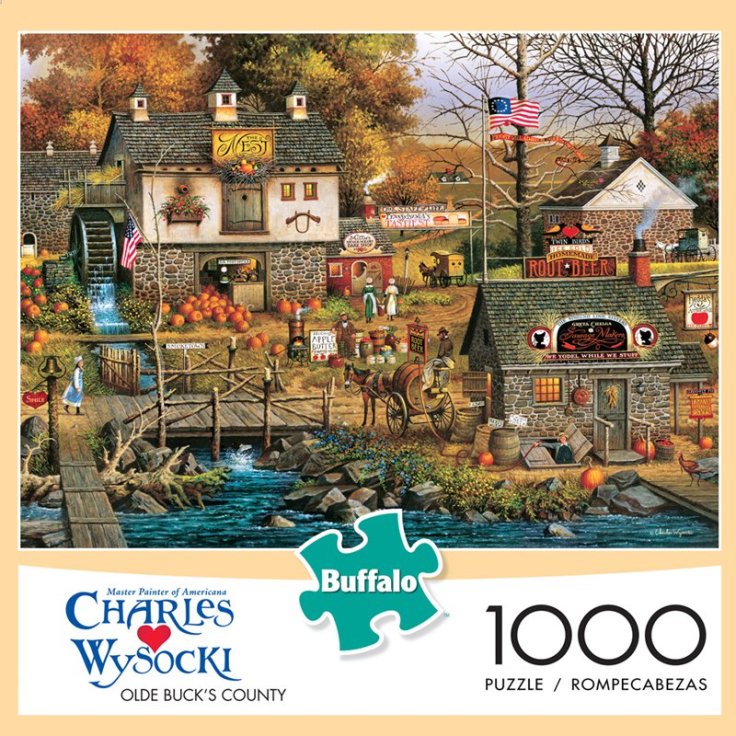 "The Three Graces" by Josephine Wall, Glitter Edition, 1000 pieces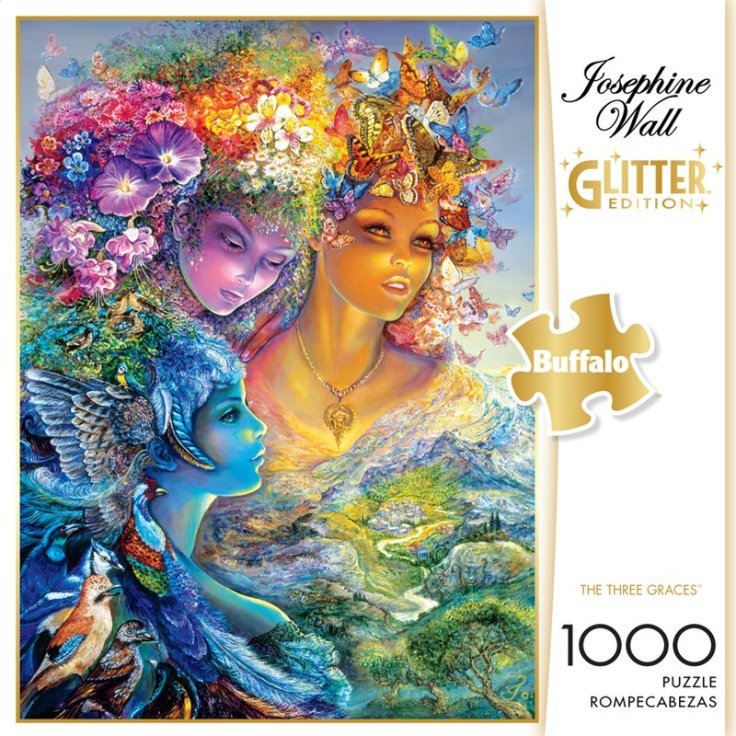 "Prelude to a Kiss" by Josephine Wall, 1000 pieces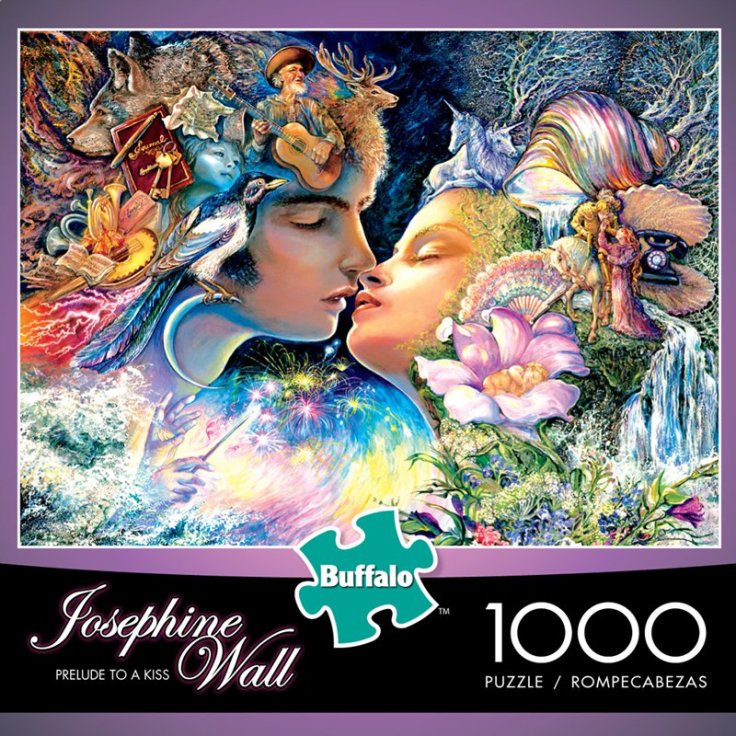 "Cities In Color: Manhattan Celebration" by Alexander Chen, 750 pieces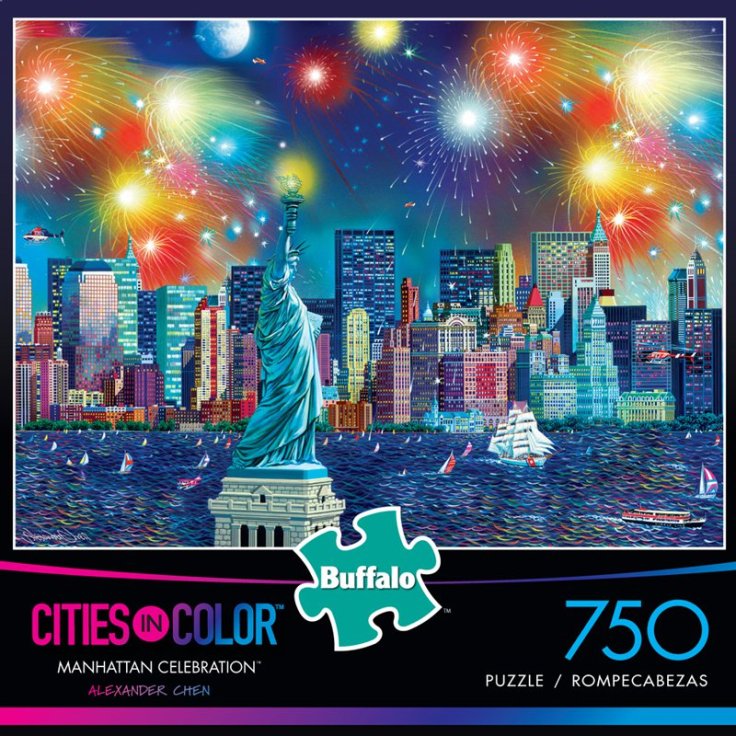 "Cities In Color: Las Vegas The Grand View" by Alexander Chen, 750 pieces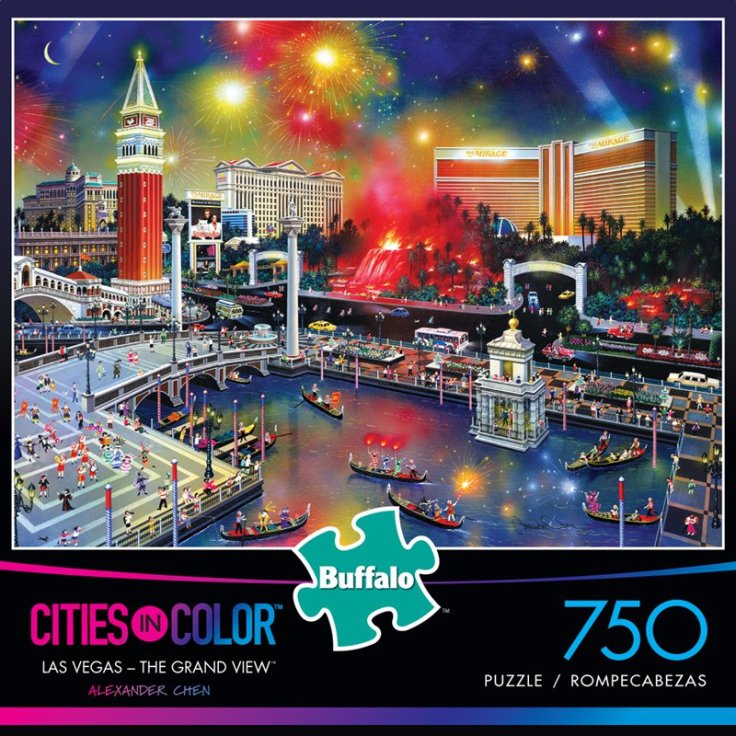 JJ