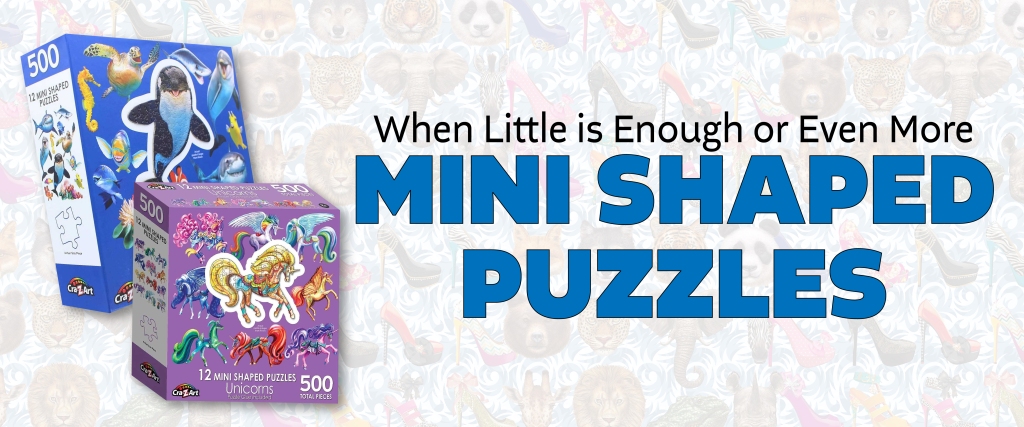 Mini Shaped Puzzles: When Little is Enough or Even More
I was an elementary-junior high teacher in a former life and used puzzles in my classroom because I believe children learn a lot of valuable skills when putting together age-appropriate puzzles. In additional to physical and mental skills, they also learn persistence and the joy of accomplishment. So I introduced my granddaughter to puzzles when she was about five. Who would have thought recognizing edge pieces and lining them up would be so difficult? Who would have thought that pounding on a piece with a clenched fist would magically make it fit?
After several years we had worked our way up to 100 piece puzzles and I was looking for something that would be a little more of a challenge, but not overwhelming. I somehow stumbled across a collection of mini-shaped puzzles from Lafayette Puzzle Company and their subsidiary Cra-Z-Art. Each box contains 12 individual puzzles that are 500 pieces in total. We could honestly say with pride that we had finished a 500 piece puzzle.
I picked two as Christmas gifts that I thought might interest her: Shoes (was it too soon for fashion?) and Cupcakes 1 (food, always a good choice).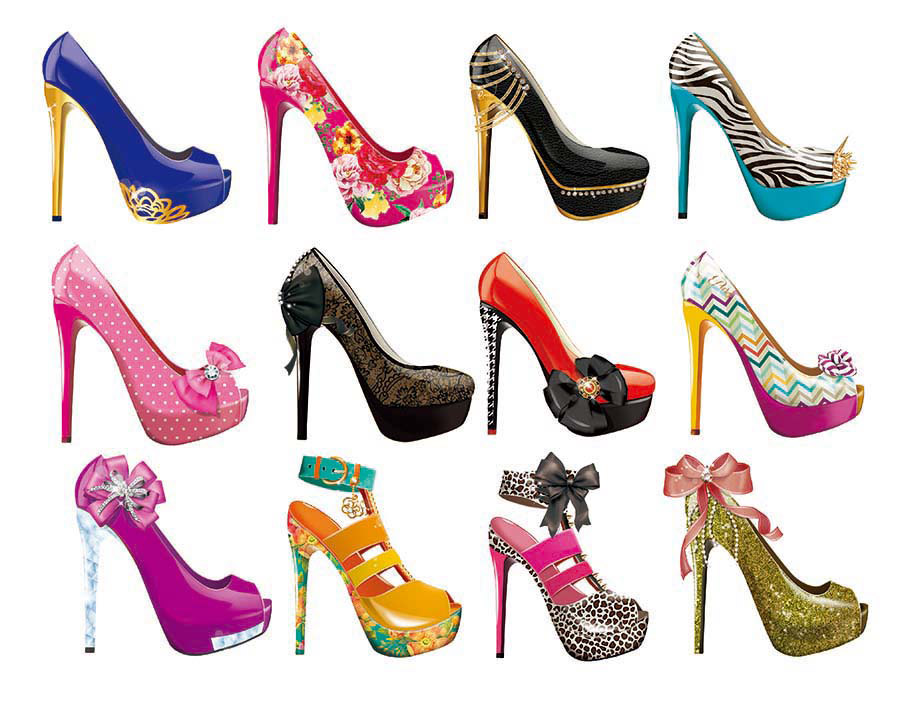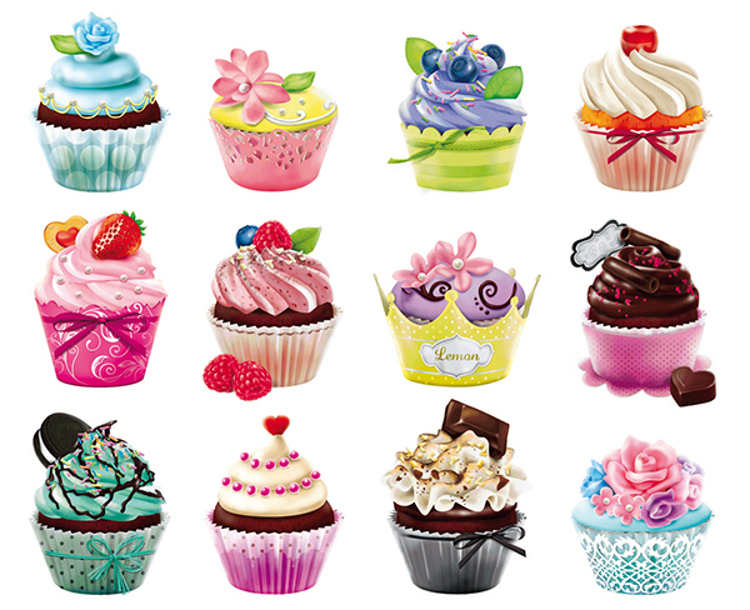 I was a little worried that we wouldn't be able to tell which pieces went with which shoe or cupcake. When we opened the first box I was very happy to discover that each mini puzzle had a different colored back. We could sort them into my sorting trays and know we had all the right pieces in one place. (For you expert puzzlers, just dump them all out without looking at the color-coded backs. Now there's a challenge!)
These puzzles were perfect for us to work on together. Sometimes they were a little too challenging for her and I'd help her get started. To be honest, they were no "walk in the park" for me either. Even though most of the pieces were "somewhat gridish" (that's my new technical term) these are shaped puzzles and some of the pieces, like that Stiletto heel, aren't anywhere close to a grid pattern. Also, it could be tricky finding the pieces that curved around a corner.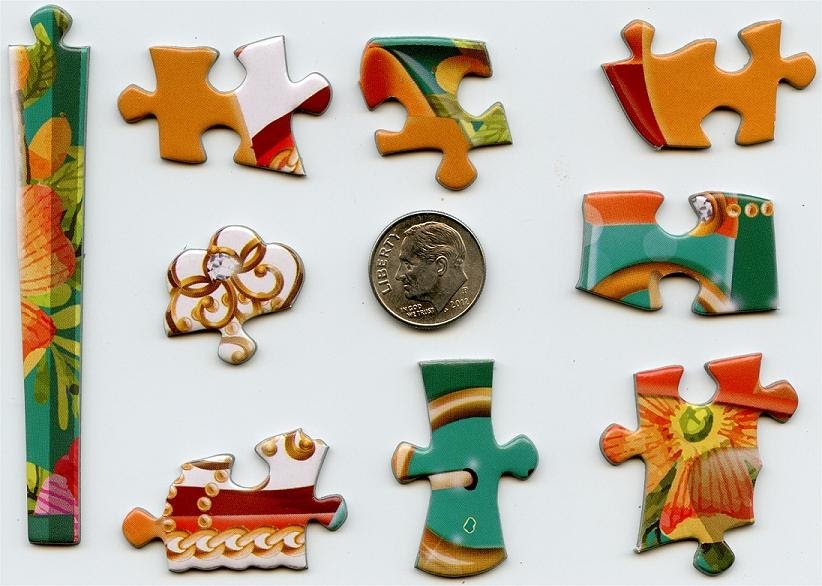 But, here's the wonderful part, each little puzzle was under 50 pieces and the pictures on the boxes were clear and large enough to be helpful. So we didn't stay stuck for very long. The shoes had all sorts of interesting bits that hung down or stuck out and yes, that's empty space between the ankle band and the rest of the shoe.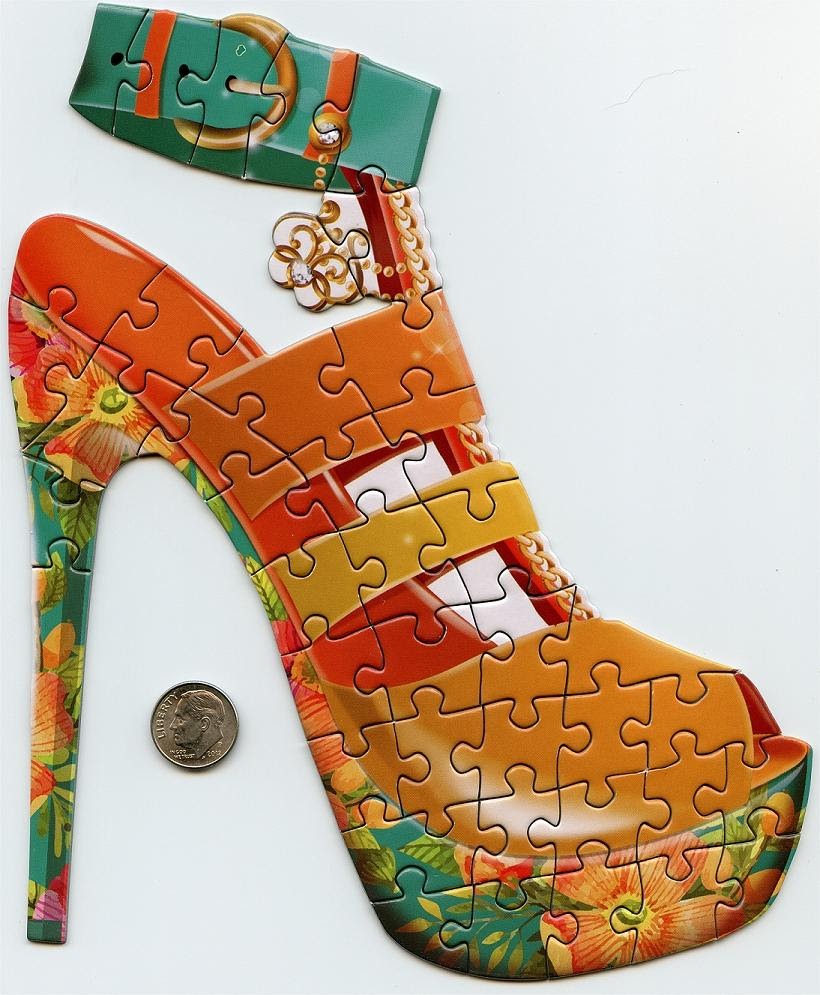 When we finished all the shoes we went online to look at some famous designer shoes. Although we were shocked at the prices it was nice to know that our puzzles were right in line with real life "fancy" shoes. When we finished all the cupcakes we were just hungry!
Cra-Z-Art and Lafayette have a whole collection of these wonderful mini shaped puzzles. I suspect they are creating these with children aged 9 and above in mind, but they are enough of a challenge that adults will enjoy them too. I think they're perfect for grandparent-grandchild time or for entertaining that bunch of children who are coming for the holidays.
Some might want to keep the puzzles and put them together multiple times. Others might want to use them as decor. Most come with puzzle glue. It would be easy to glue each puzzle individually and then hang them all on the walls of a child's bedroom. Or even create Christmas ornaments out of them. Those brightly colored backs would add a festive touch.
Here are just a few from the collection: