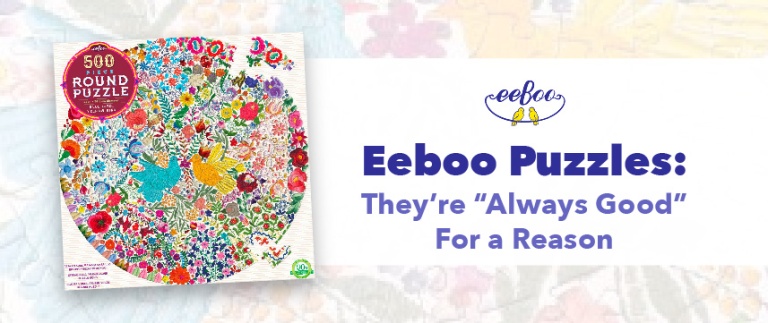 Eeboo: They're "Always Good" for a reason
I recently had the pleasure of assembling a 500 piece round puzzle from Eeboo. I've done some of their puzzles before, usually in the form of a 1000 piece square puzzle. However, I really enjoy taking a break from the norm and doing a puzzle without corners. It's been a rainy couple of days where I live(again), so I dug into my stash and pulled out "Yellow Bird, Blue Bird". It was the perfect thing for Spring, a season which takes forever to officially arrive in the PNW.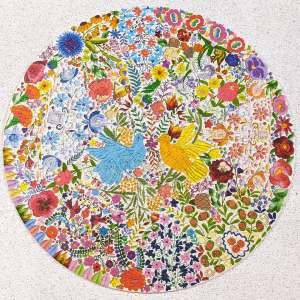 If you've never heard of Eeboo, they are a wonderful, woman-owned company based out of New York, NY. They have been around for about 20 years and actually started in the owners basement! Eeboo makes all types of children's toys, but I'm here to talk to you about their puzzles. The company has puzzles that range from 20 piece children's puzzles to 1000 piece puzzles. Their puzzles are square, rectangle and round. They are printed on 90% recycled grayboard and printed with soy based ink. One of the things that I like best about Eeboo is that they use original art for their images.
So, this weekend I did Yellow Bird, Blue Bird. I was really drawn to the embroidered imagery and thought it was the perfect puzzle for a rainy weekend. The box is about 12x12x2 and very similar to a Springbok box, but more sturdy. There is a huge image of the puzzle on the front and back, and the company info around the sides. A very nice poster was included and the puzzle was sealed in a non resealable plastic bag. What I like about Eeboo's round puzzles is that there is no ambiguity about their edges. There were zero fake edges and if there was a puzzle piece that had a side without a nib, the edge was wavy. A lot of round puzzles have the joker edge and let me tell you, some days I'm just not in the mood for it! Another thing that I like about Eeboo 500 puzzles are the large pieces. The pieces are nice and chonky and come in at 1.8 mm thick.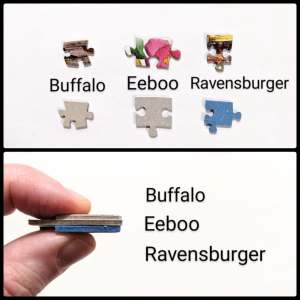 They have a slight gloss and a slightly irregular fit, some pieces I could move in a group of 4, others I couldn't. Following my regular MO, I did the edge first and worked by color. I decided to do the birds first and I did the flower sections one at a time. The whole assembly was very quick and pleasant.
Eeboo has so many puzzles in their catalogue and as luck would have it, a HUGE shipment of them just arrived!! All of their round puzzles are 500 pieces and contain some amazing art. Check out some of these new puzzle here!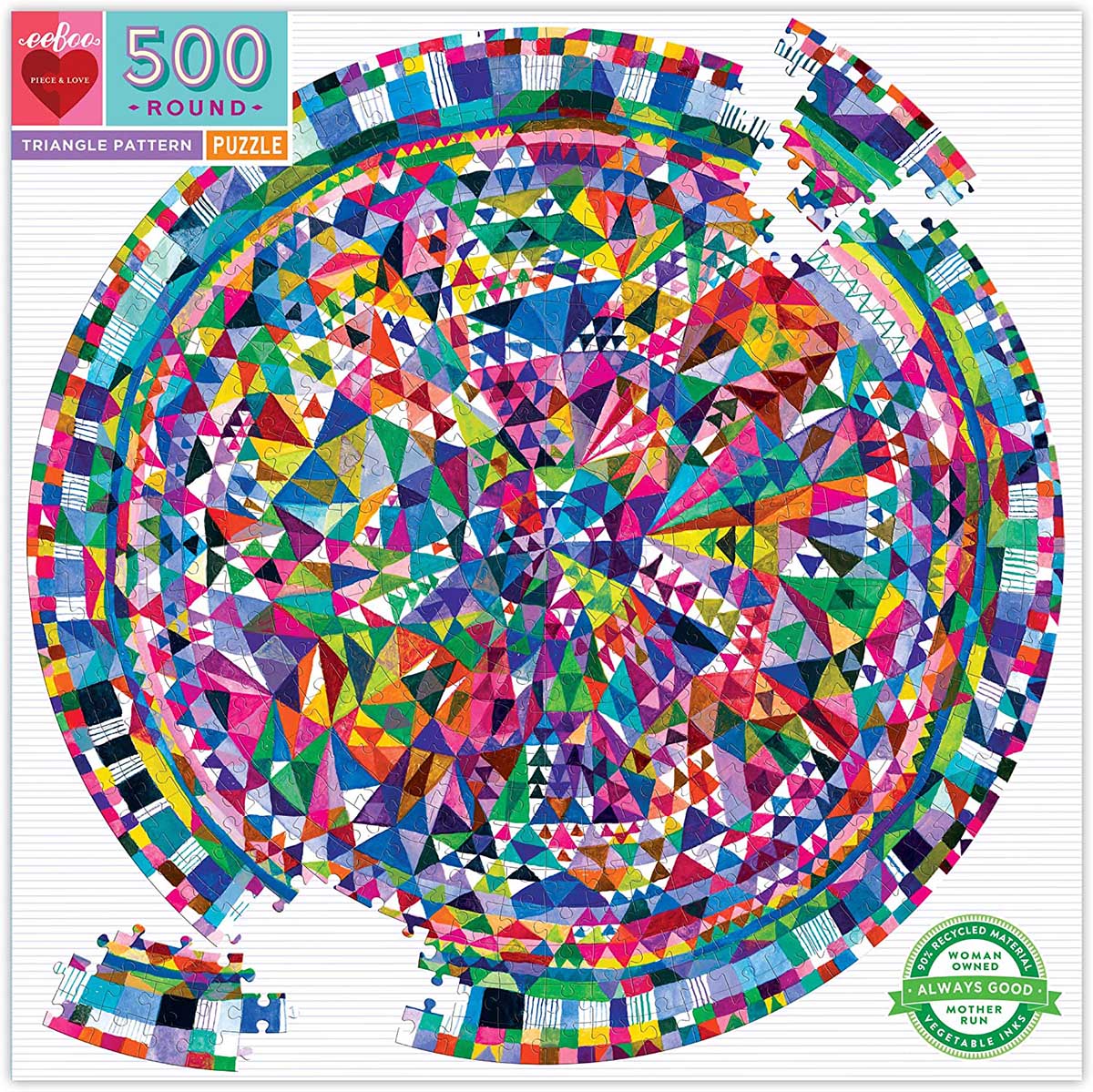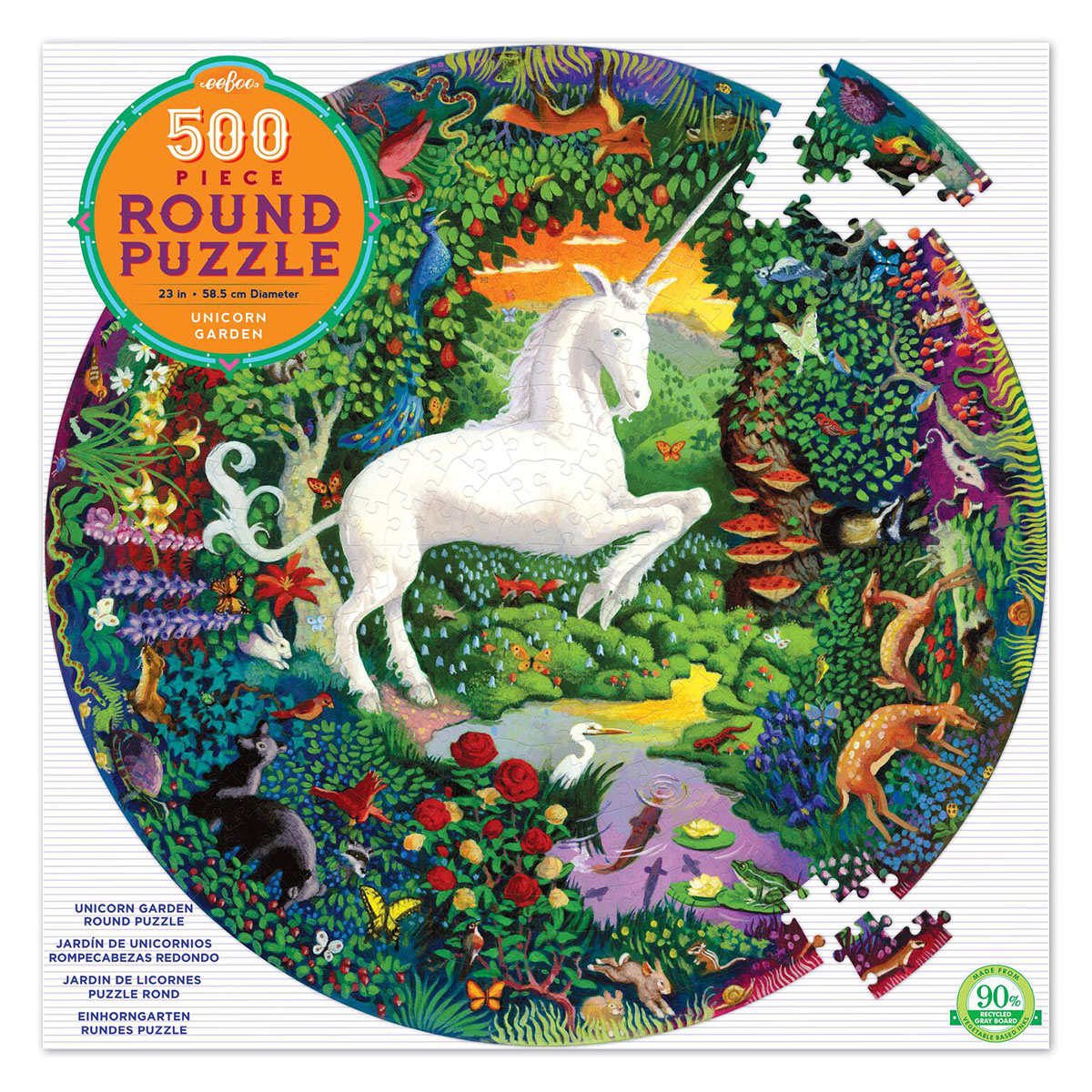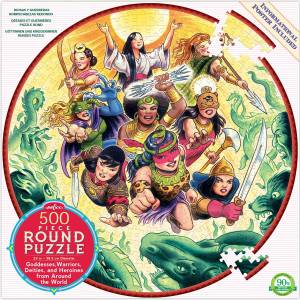 If you are a fan of more typical puzzles, They have 1000 piece square puzzles. I happen to like square puzzles. They feel a little shiny and new after doing a number of rectangular puzzles.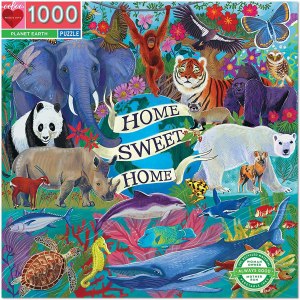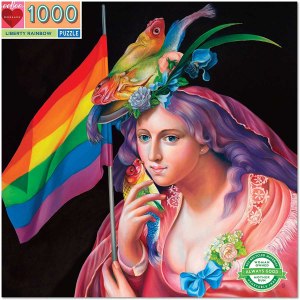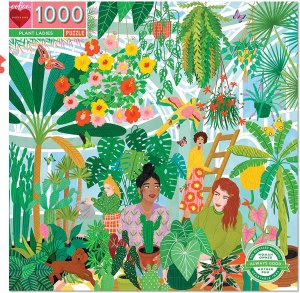 I really enjoy their children's puzzles. They have puzzles that help your child with numbers and the alphabet and rhyming. They have US map puzzles in varying sizes. I think those are pretty much a requisite puzzle for kids. I know my kids have at least two of those! I love how even their kid's puzzles have these gorgeous images. They have me wanting to put together a 20 piece puzzle, you know? Eeboo takes their children's toys pretty seriously. They've won about 200 Oppenheim Toy Awards and many off their illustrations come from Caldecott medal awardees.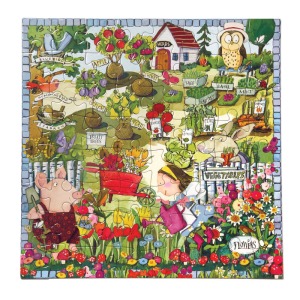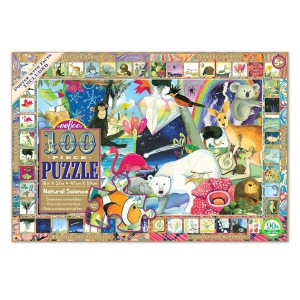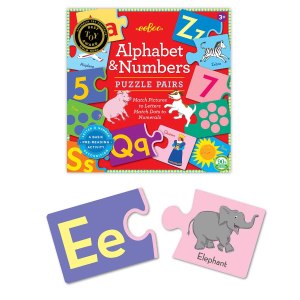 Eeboo is such a fun company. They put out some really good puzzles with some outstanding art. I always enjoy how diverse their images are and how seriously they take their commitment to their product. Have you tried an Eeboo Puzzle?
Happy Puzzling!
Gaby @puzzlepustime