A Pure-ly Delightful Gradient- Clementoni Review
We are in the depths of winter here in North America so it was definitely time to bring color - a lot of bold, bright colors - into my life. For my last Puzzle of the Month pick, I choose Pure by Clementoni. It is part of the very popular Color Boom collection.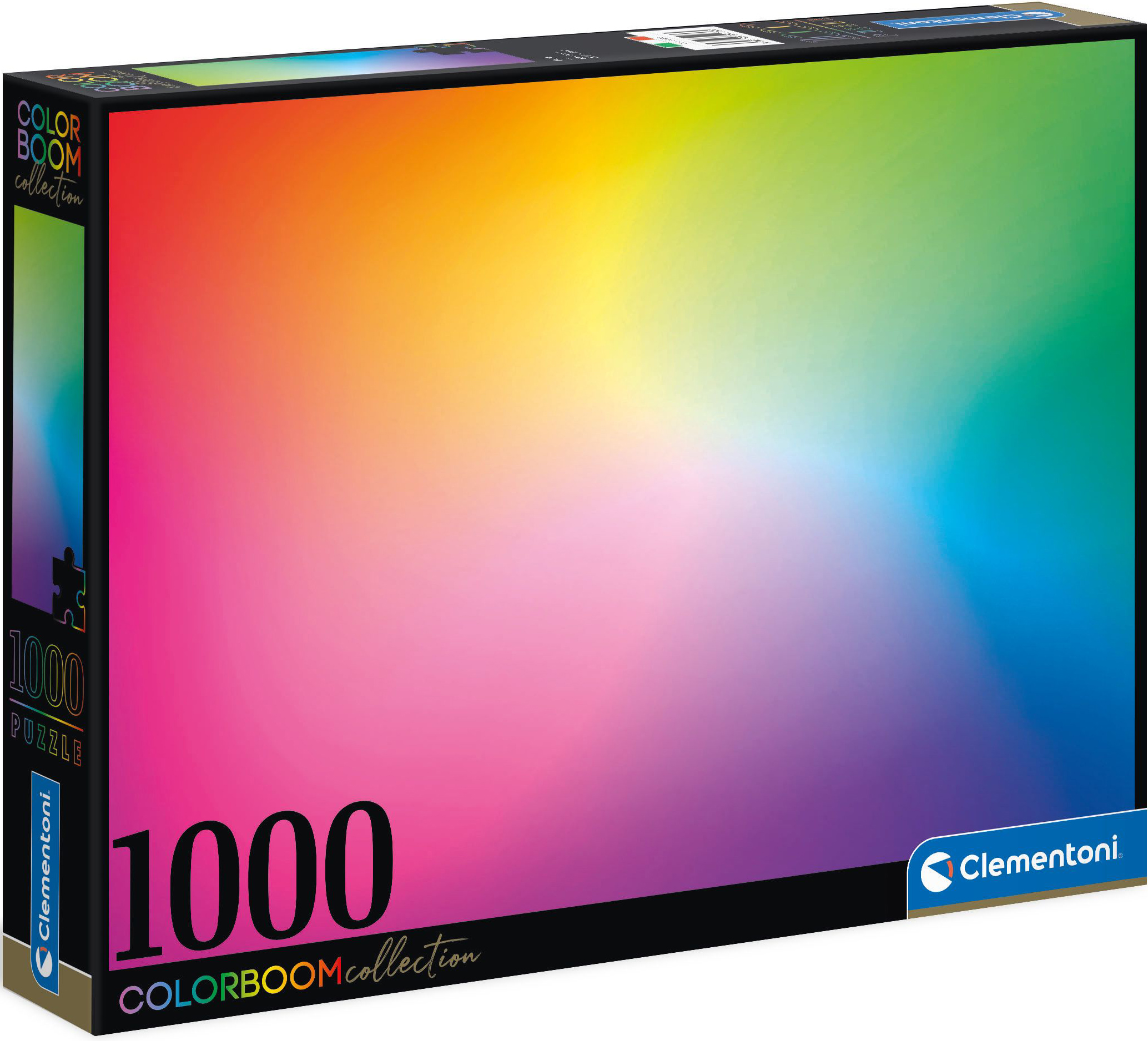 Pure | Clementoni | 1000
For me, gradients are always a relaxing way to puzzle. You may be thinking, "BUT THERE'S NO IMAGE?!?! How is that fun?!?" I am the type of person that loves to put a puzzle together by color. I am actually not a fan of collage puzzles because there are so many details that make putting it together hard for me. But if you do like the collages, there's a Collage Color Boom!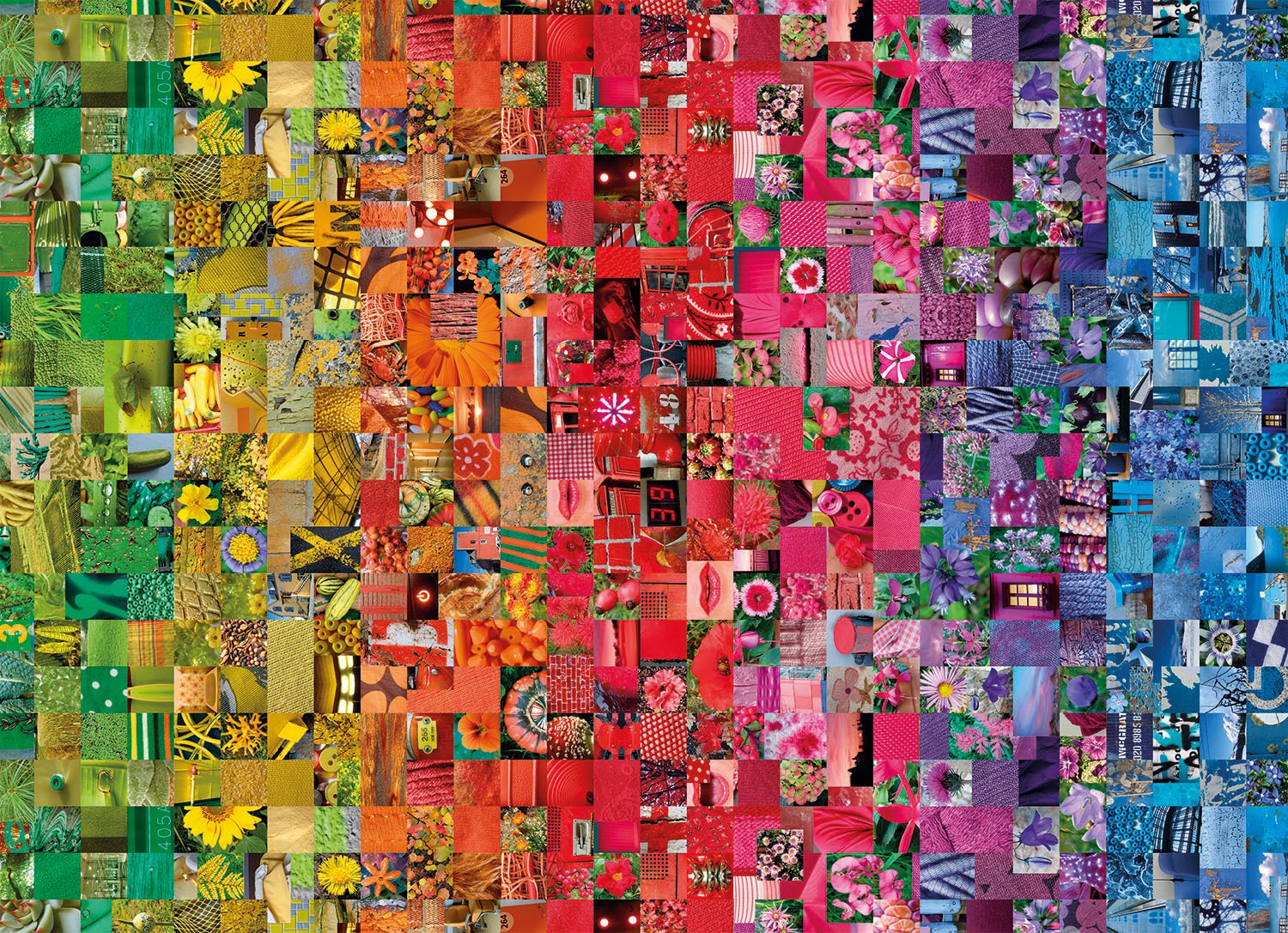 Collage | Clementoni | 1000
I always start with a sort. Contrary to popular opinion, I love sorting. It allows me to look at all the details in the puzzle and plan a strategy. Gradients are the easiest to sort - although the shades of red and orange were fairly similar. It's easy to group the pieces by the various colors.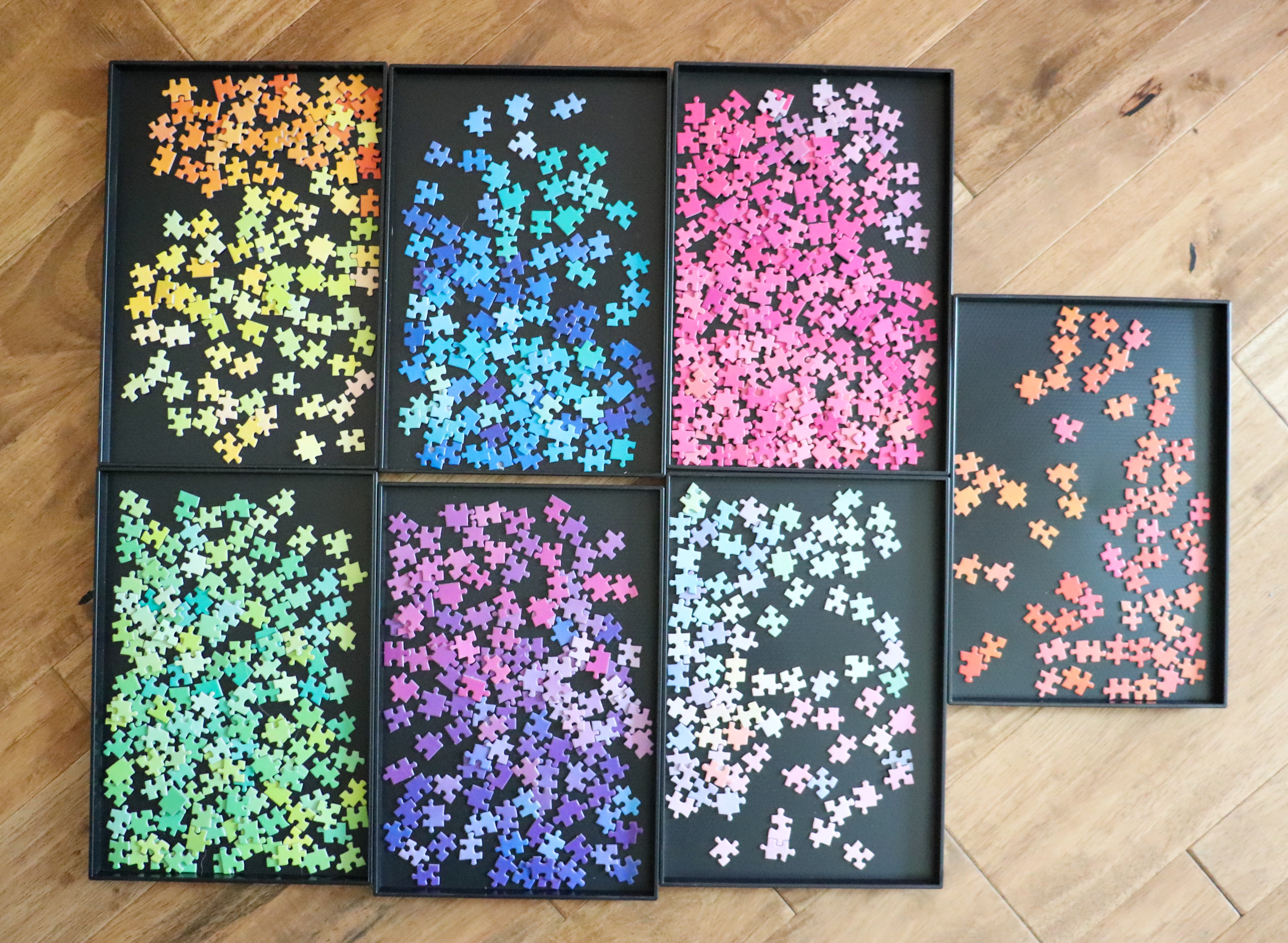 The pieces have an array of angular shapes with a glossy finish that makes the colors pop. I love the corner pieces because they are curved rather than having a sharp angle.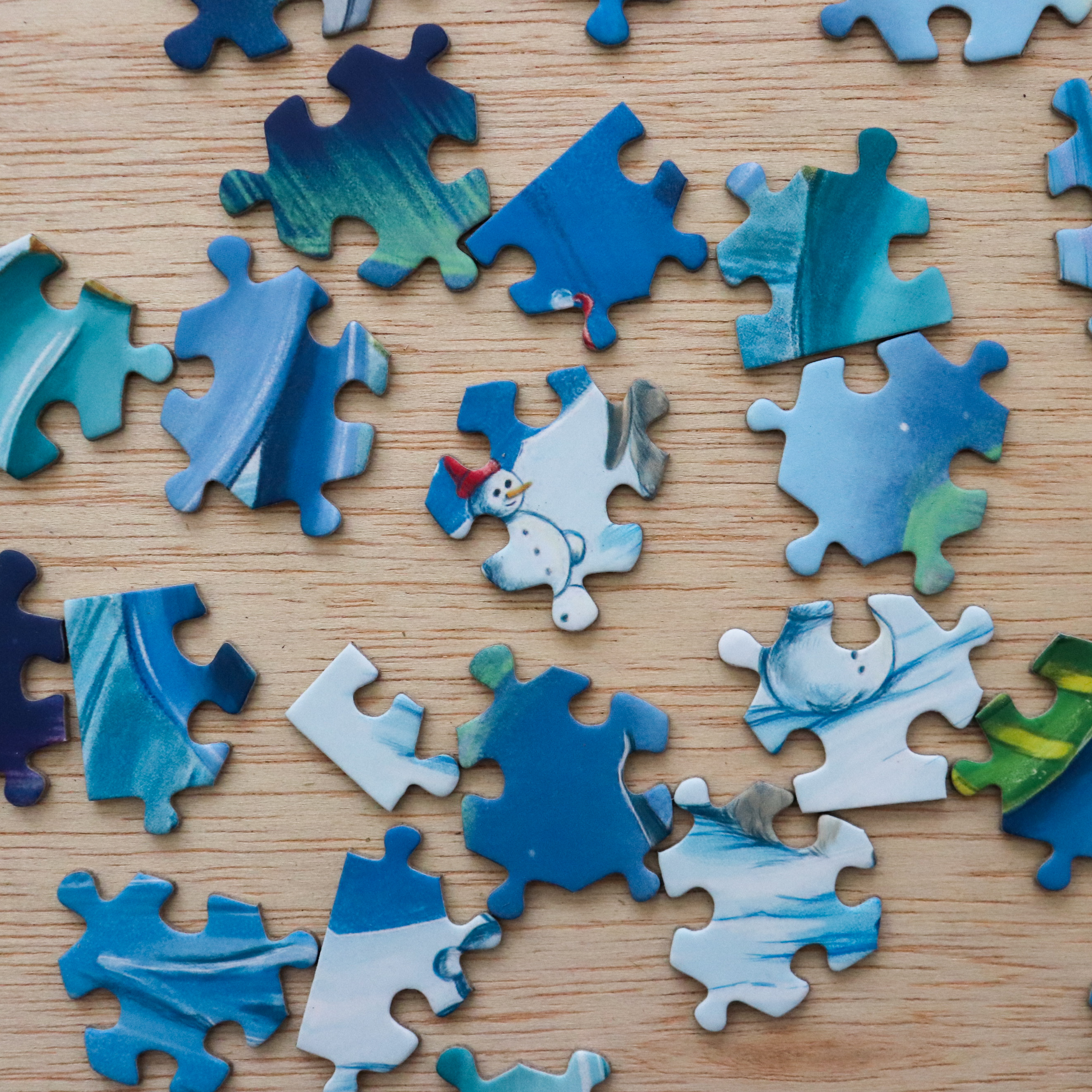 Whenever I do gradient puzzles there is inevitably a section of colors that proves to be a challenge. Most of the time, I struggle with the red/pink hues which was the hardest part of the Pure puzzle. It was also what I saved for last. There are definitely more shades of red/pink in this puzzle than any other color.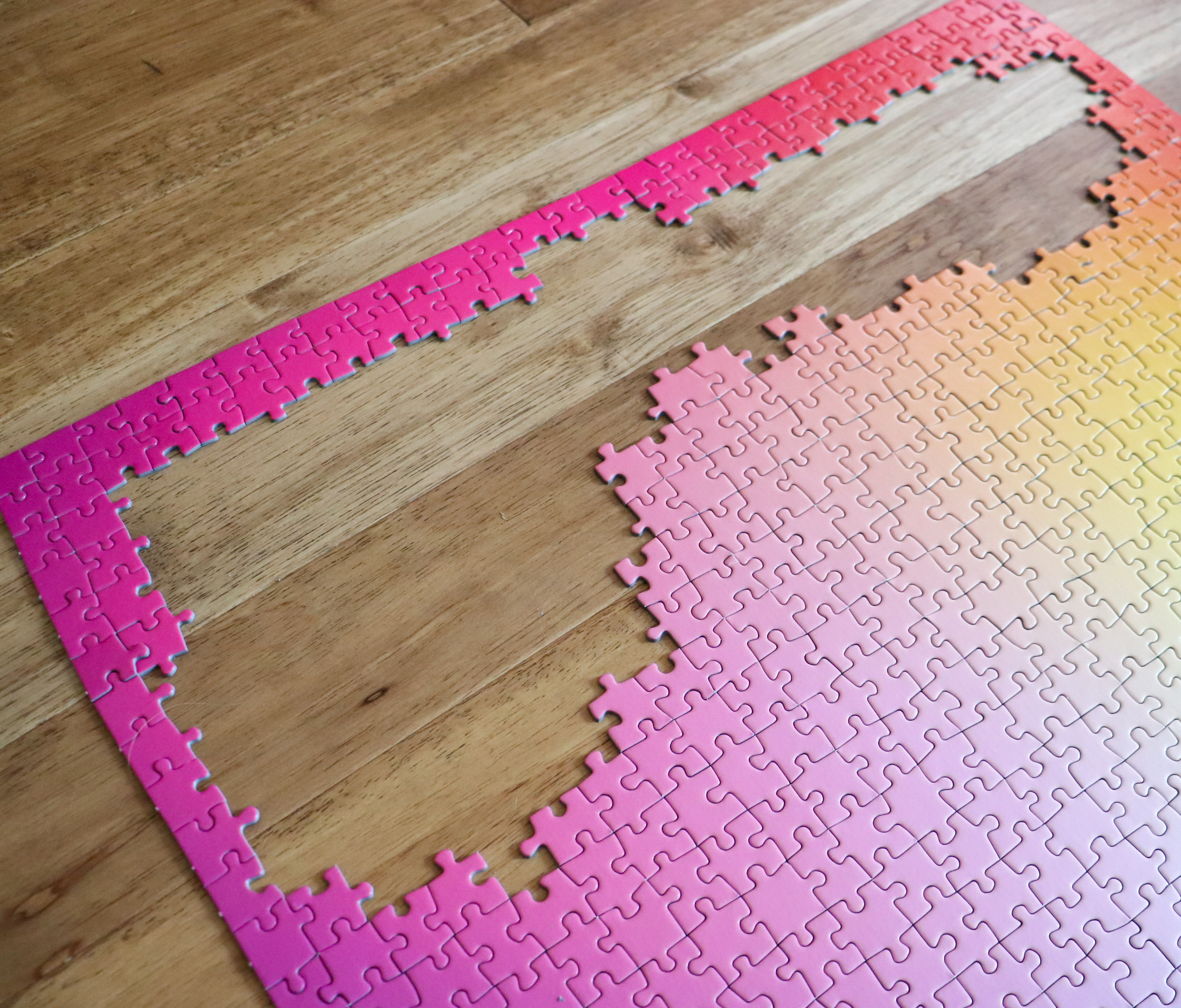 Interestingly it is not always the same colors I struggle with on gradient/rainbow puzzles. The struggle with red and orange was also true for the Vivid Color Challenge from Buffalo Games. Similarly with the Cobble Hill Rainbow, I slowed down with the red and pink section of the puzzle. Yet on the All Jigsaw Puzzles Impossible Rainbow it was the blues and greens that were hard.
But with the help of my LED lamp (and piece shapes), I was able to get the oranges and reds done. I'll admit it did take me quite a while to do that portion. But putting in that last piece is such a dopamine rush!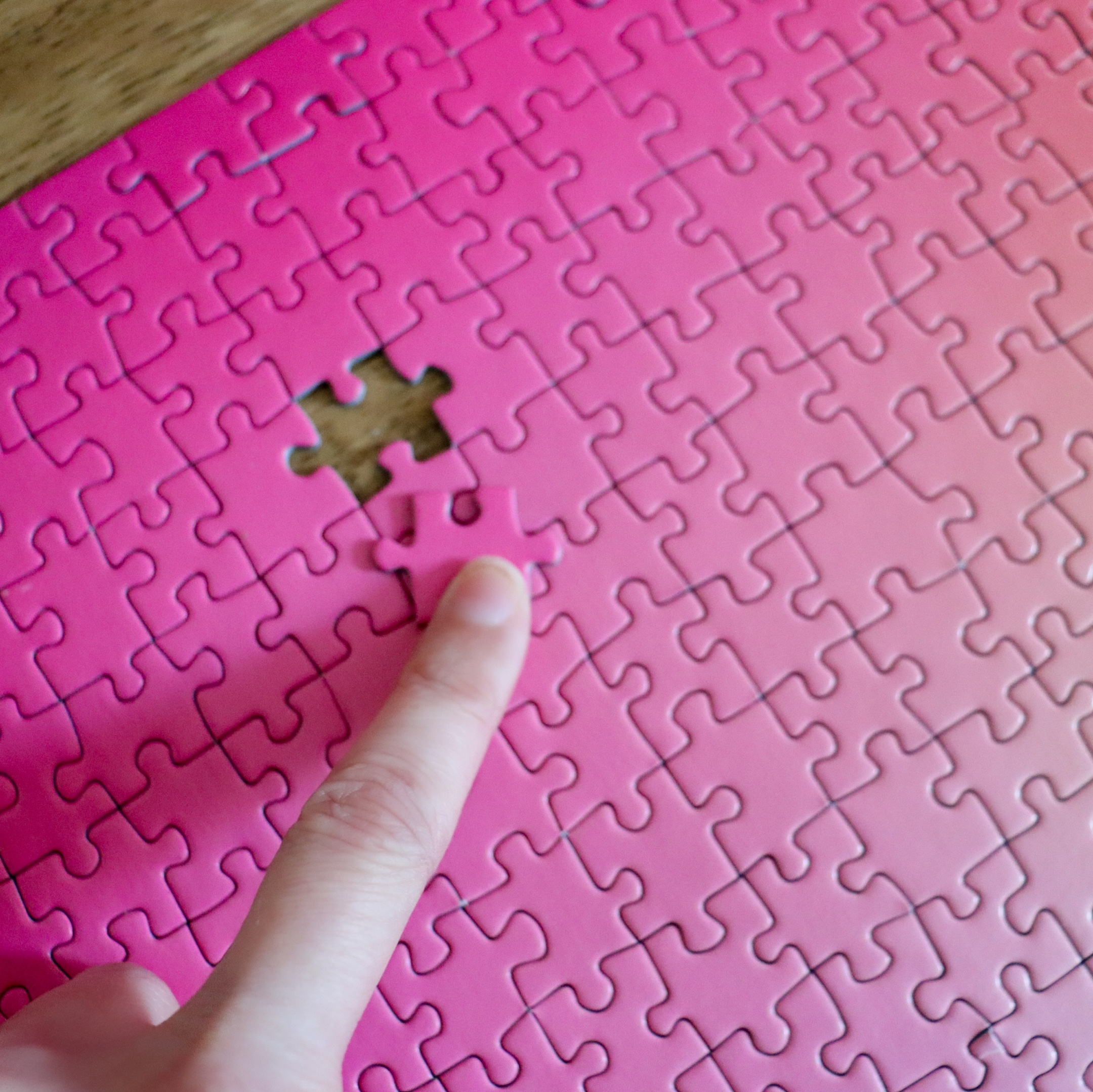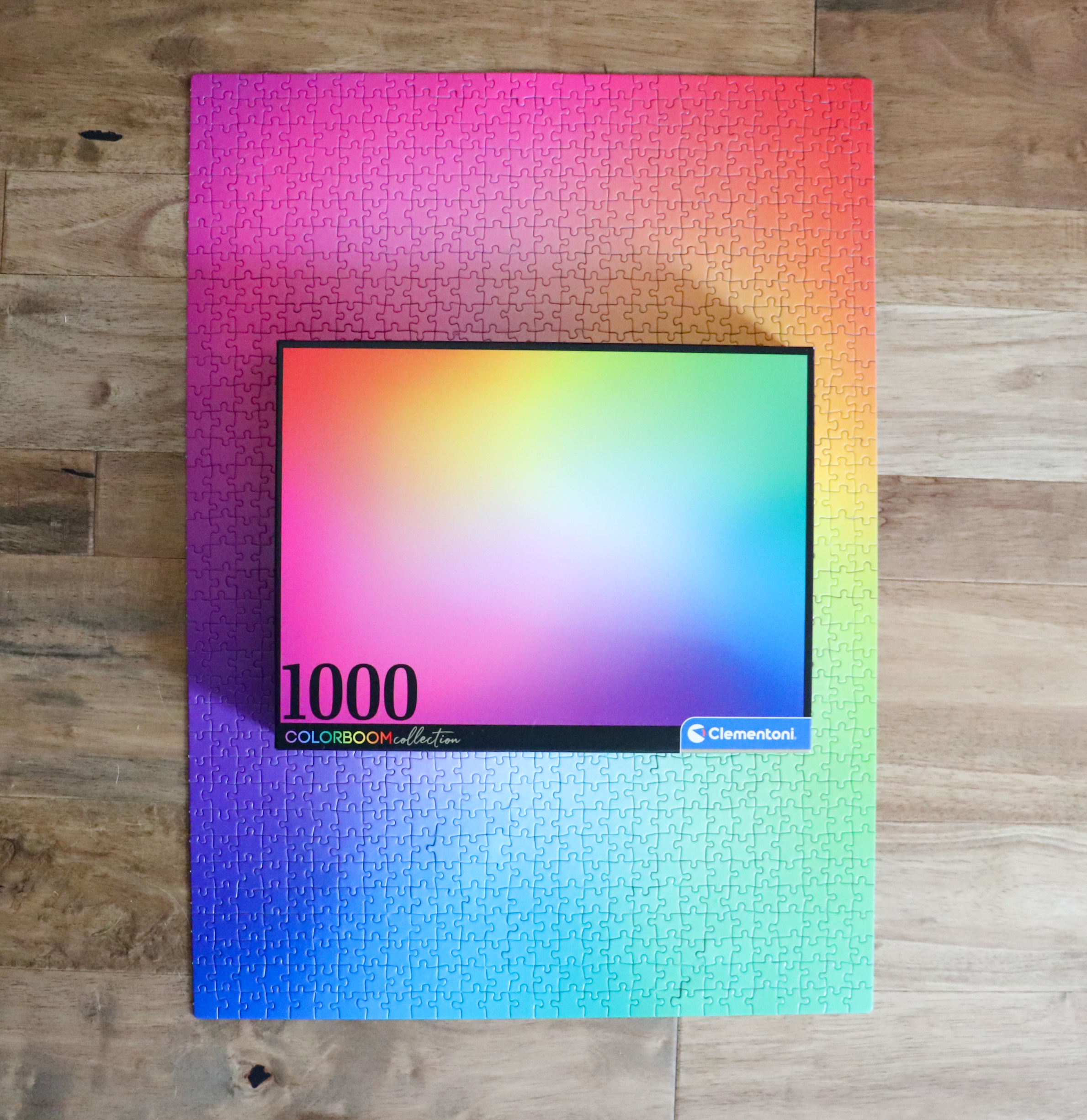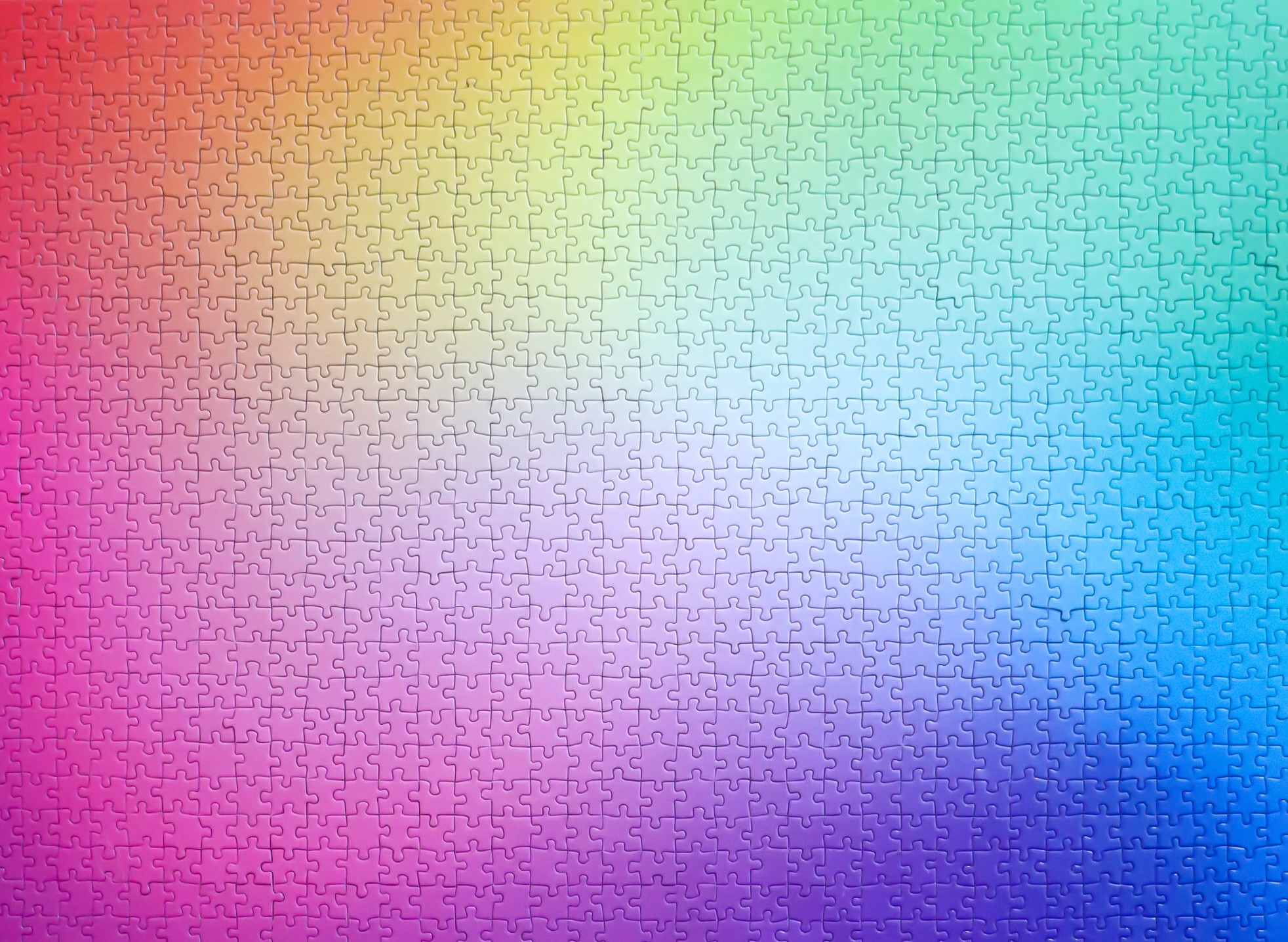 There are a few other puzzles in the Color Boom collection. Mosaic uses colorful triangles and shading to give a 3D effect to the image design.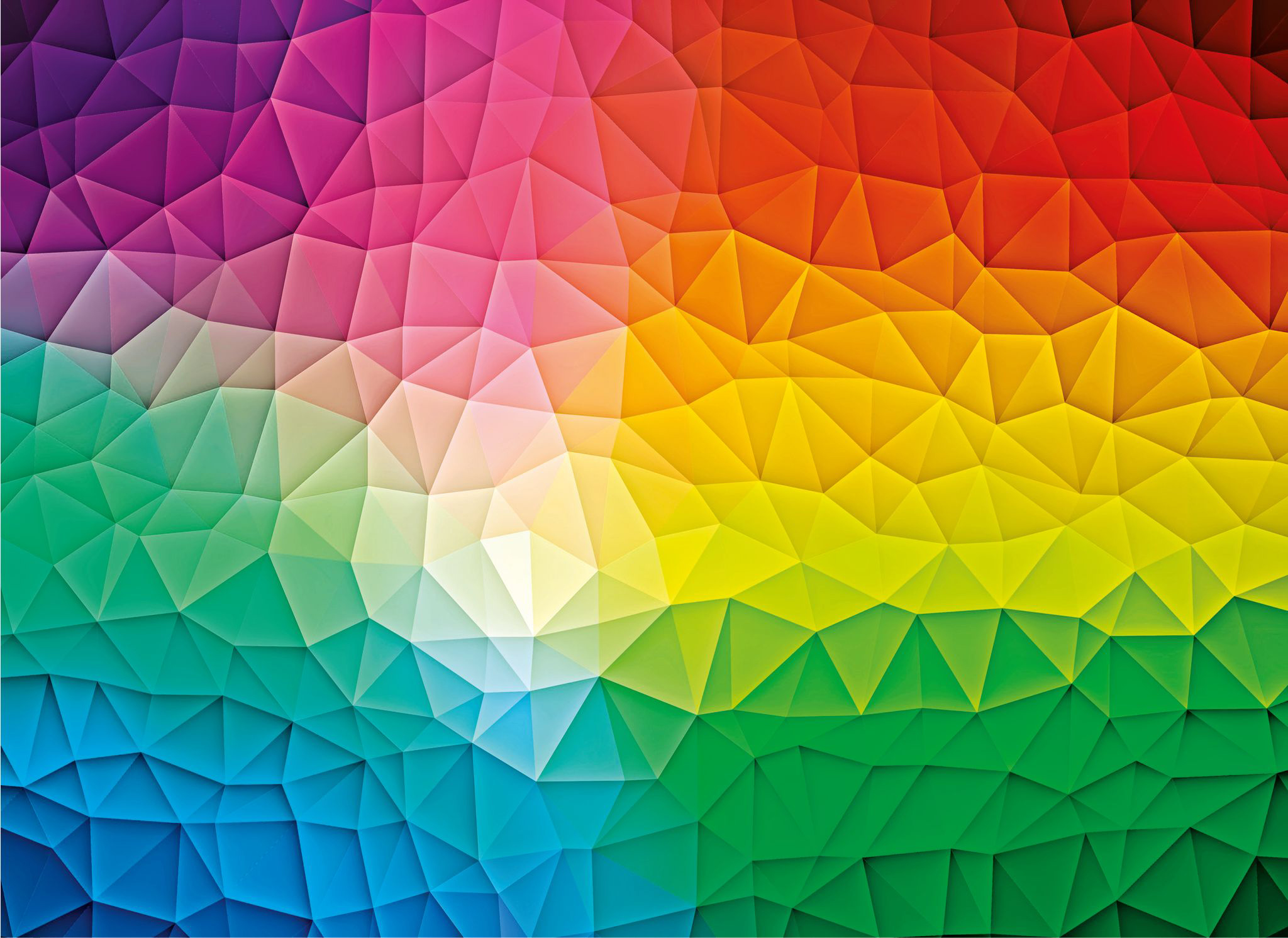 Mosaic | Clementoni | 1000
Puzzle Warehouse just added a new Clementoni Gradient that is very different from other gradients I have done AND it's 2,000 pieces. It's going to be a definite purchase for me. I love how the colors are blurred in a more abstract design. I am so looking forward to this challenge.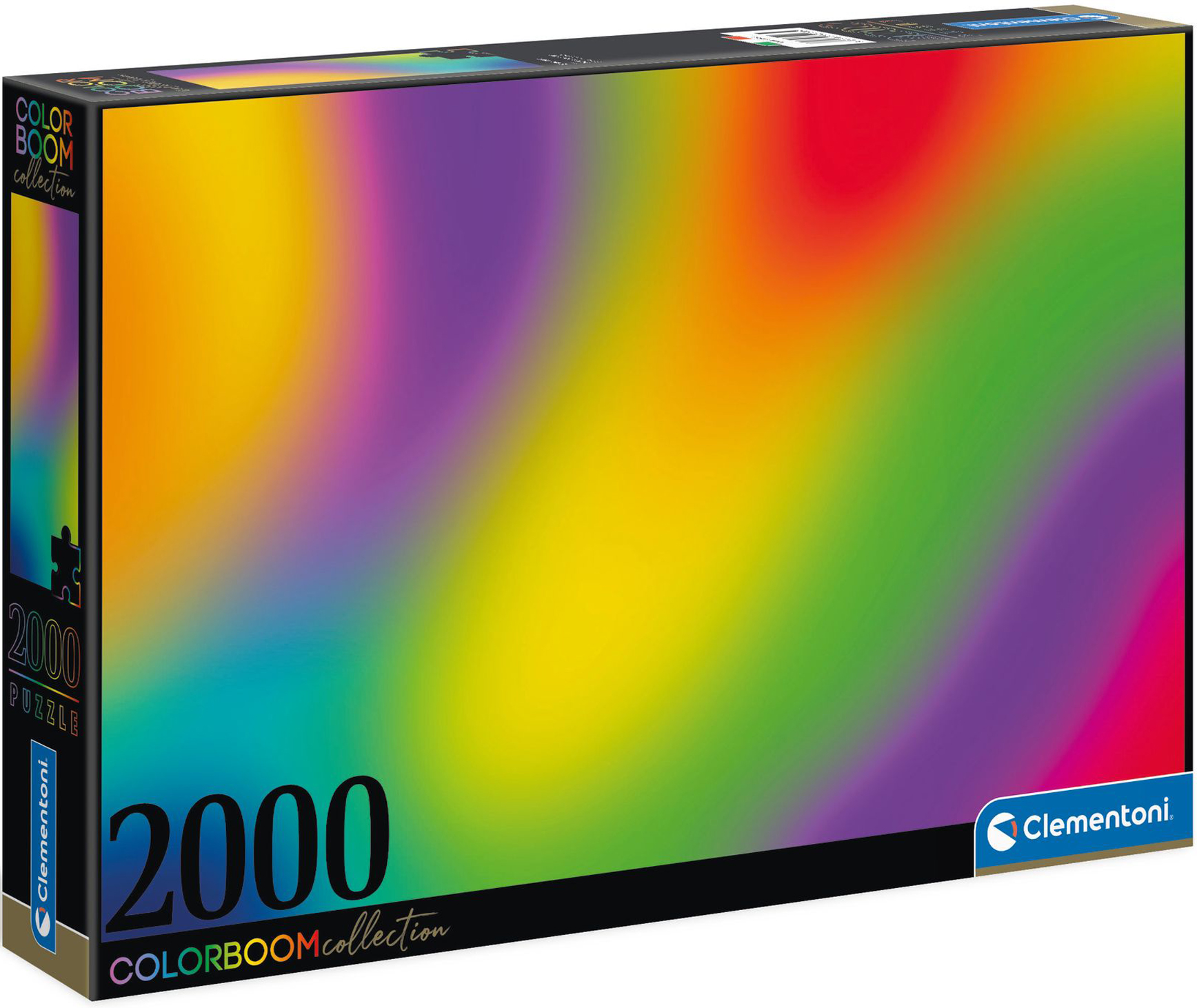 Gradient | Clementoni | 2000
But if you are looking for a Color Boom that is not a huge challenge, a great choice is the 500 piece puzzle Squares. It has the challenge and beauty of rainbow colors but with a more manageable piece count.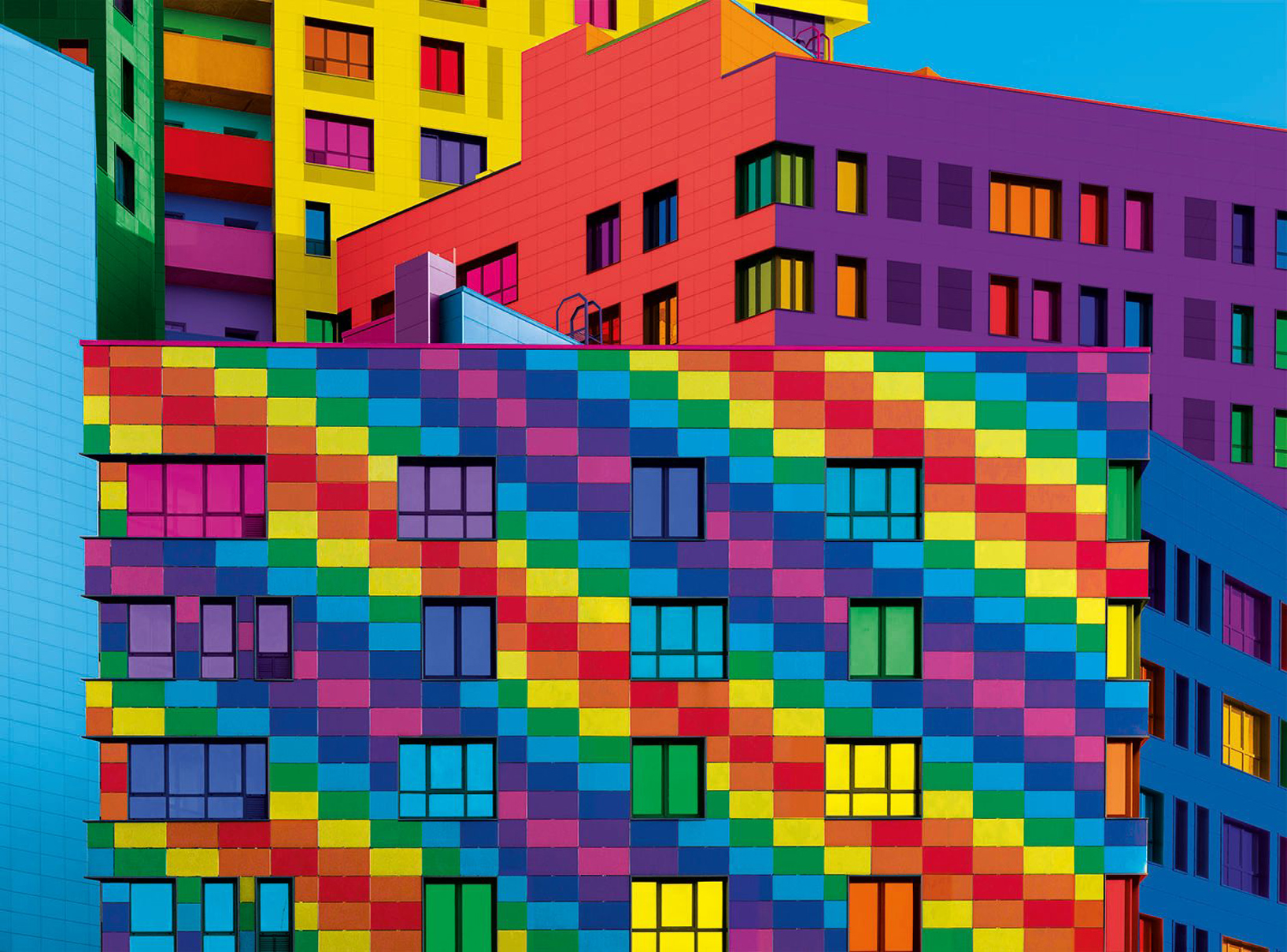 Squares | Clementoni | 500
There is another 500 piece Color Boom puzzle called Waves. I think it is absolutely stunning. But to me, this one looks challenging! I tend to put puzzles together by section. For Waves, I don't think that is possible. But at 500 pieces, maybe I should challenge myself?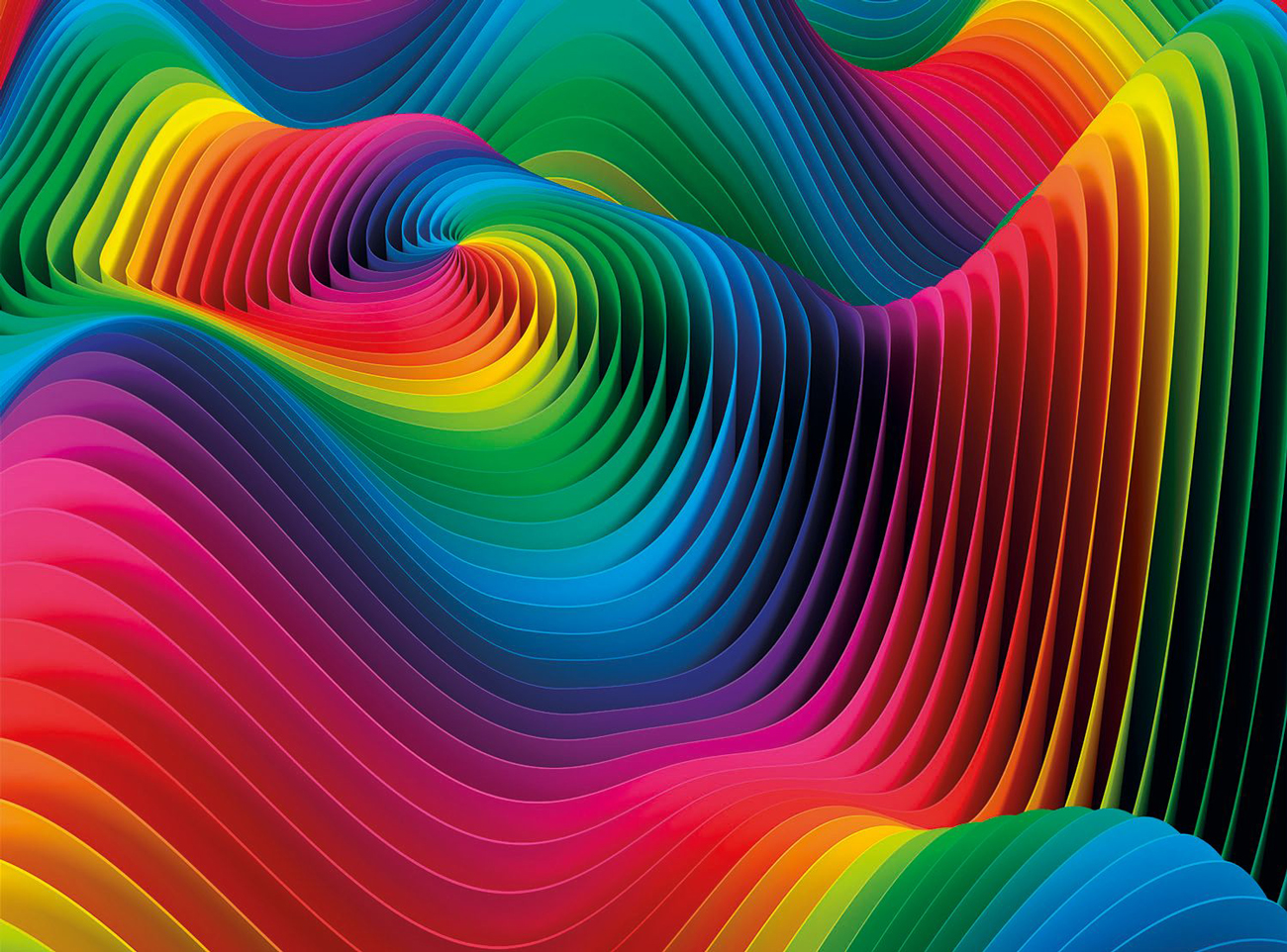 Waves | Clementoni | 500
I haven't shared a timelapse here in a while - and for me gradients are the most satisfying to watch. You'll also see how much that last red/pink section slowed me down. Enjoy!
Happy Puzzling!
Diane aka @bizzlespuzzles