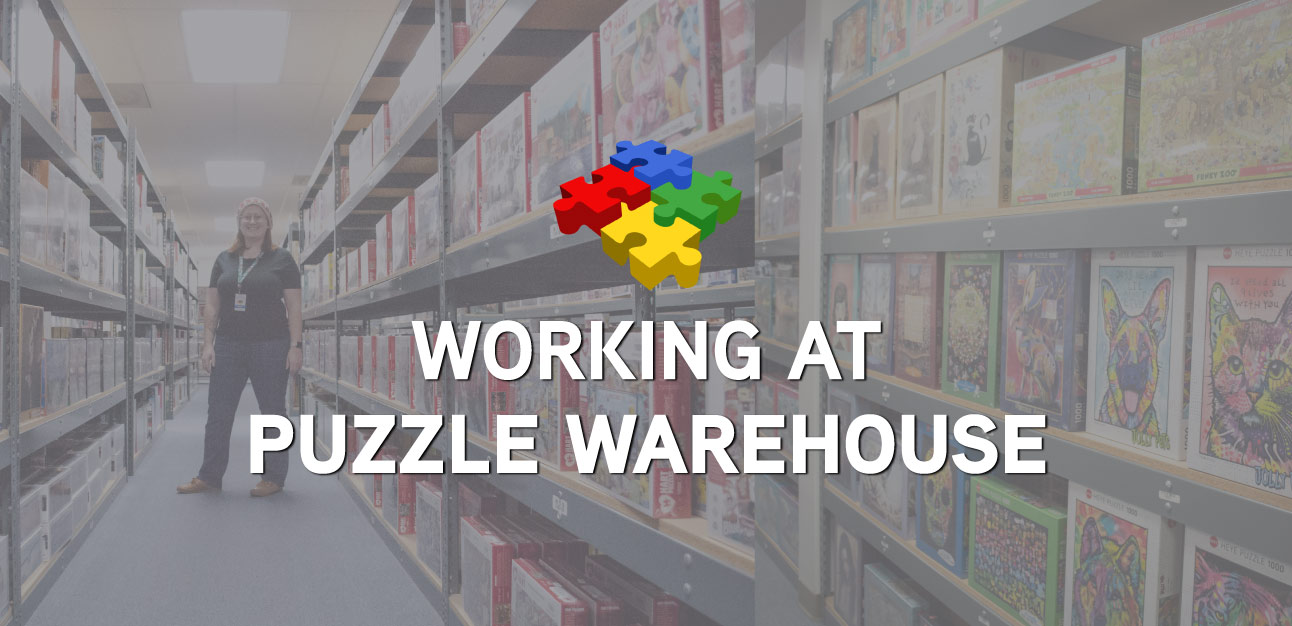 Working At Puzzle Warehouse: Retail Store
Have you ever wondered what it would be like to work at Puzzle Warehouse? We caught up with one of our employees, Katy, to learn more about her job at our retail location in St. Louis, Missouri.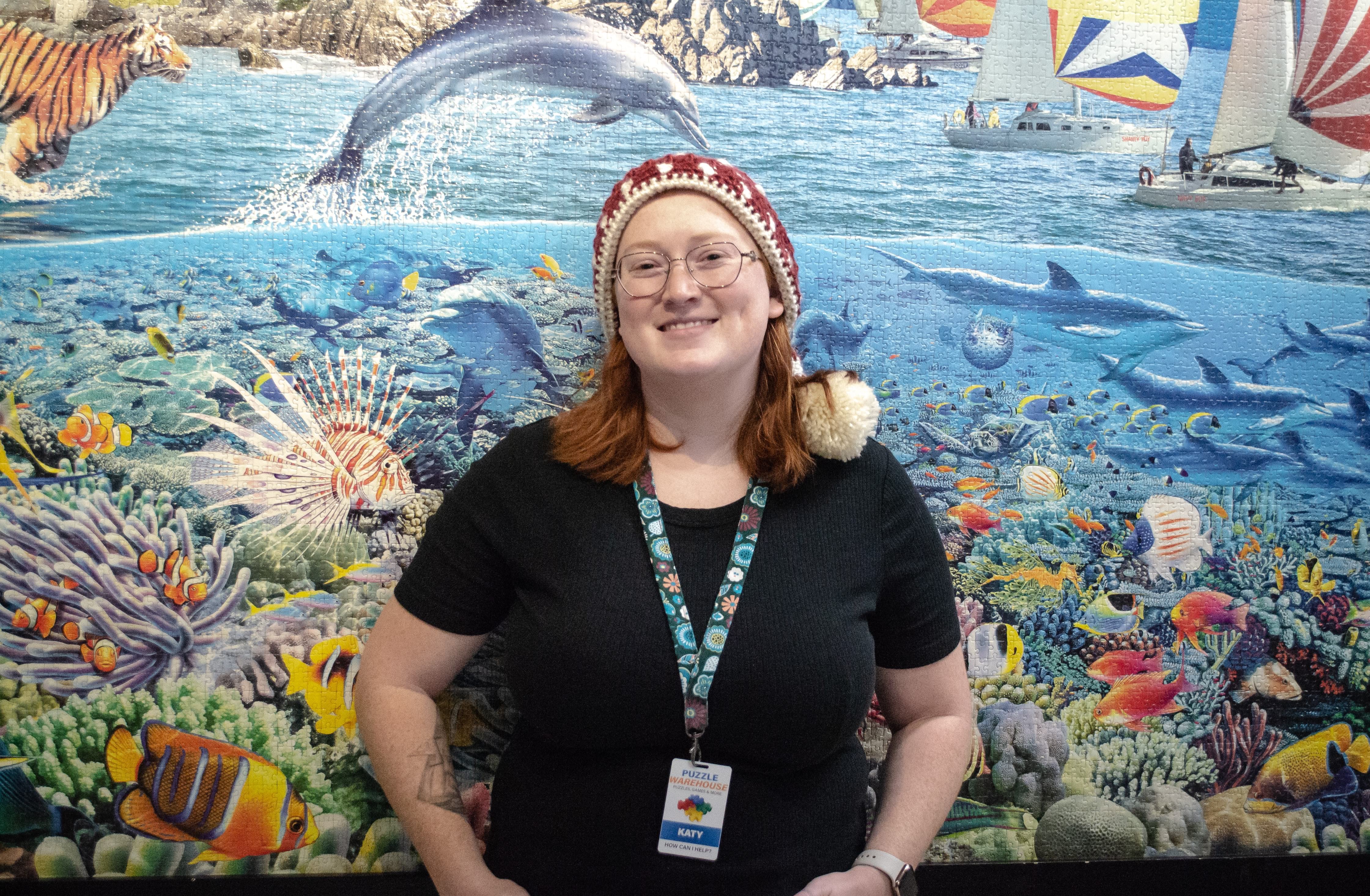 How long have you been working at Puzzle Warehouse?
I've been working at Puzzle Warehouse since the end of August, 2021.
What's your favorite part of your job?
I love people, so it's no surprise that my coworkers and customers are my favorite part. I love laughing with my coworkers, getting to know the regulars, and making a little impact in each person's life.
Do you enjoy doing puzzles?
I do! I've been doing puzzles since I was a kid. My mom and I would always bond over a puzzle.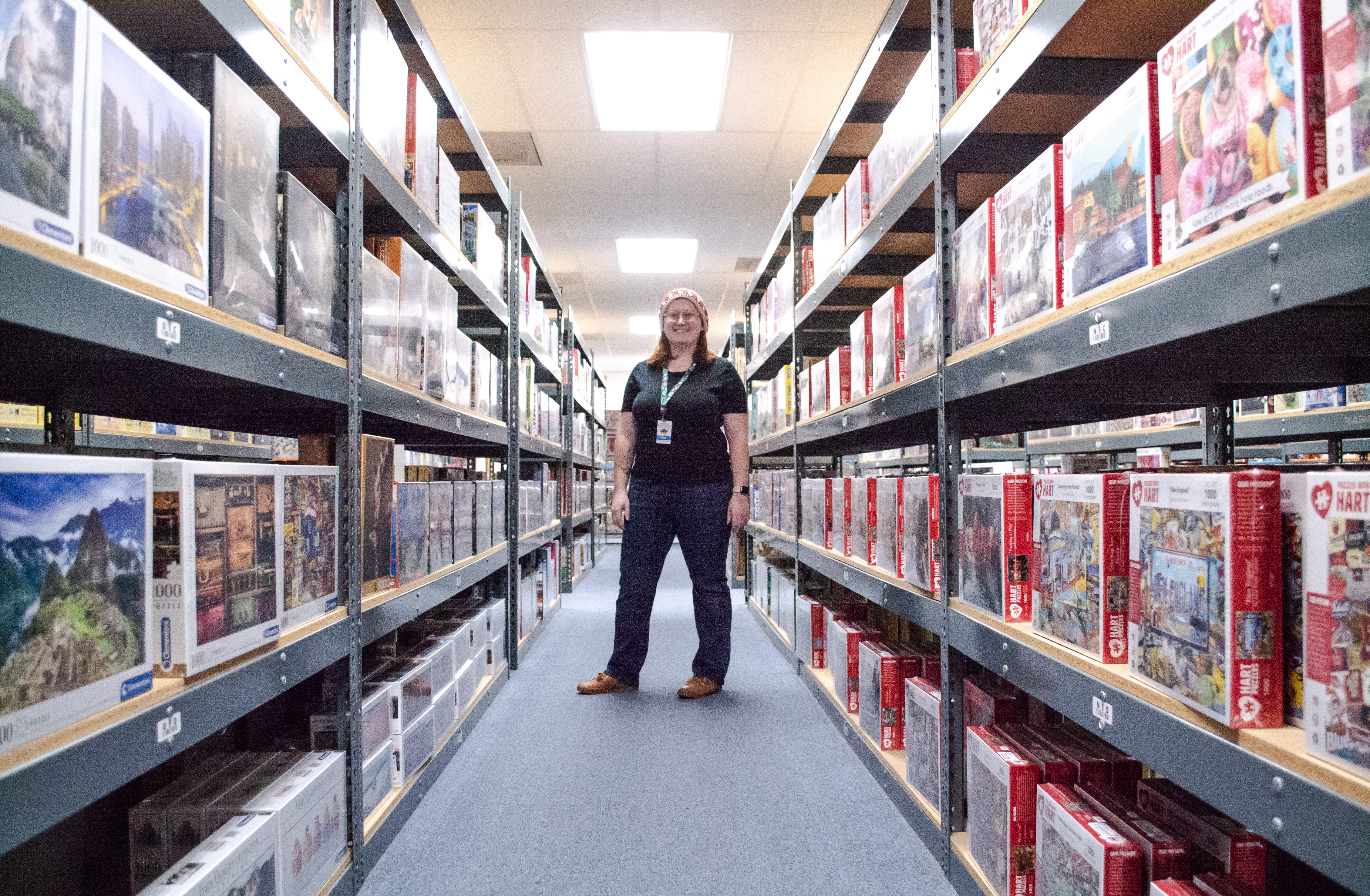 What are your hobbies outside of work?
I'm a self-professed plant child. I have a certificate in Horticultural Therapy, so the garden is my happy place. I love learning more about the earth. Did you know soil has antidepressant microbes?
Do you have any funny stories about working in the store? (It's ok if you don't!)
There's always funny customers that brighten my day, but I think the most fun memory I've had so far is when we had three dogs come in to practice training! They were working on their Canine Good Citizen certifications and needed experience in public. They were so good at following non verbal commands! At the end of the night, my coworker, Lauren, and I got to be the judges for a mini Puzzle Warehouse dog show. It was so much fun and SO cute. Lauren and I still talk about those sweet pups.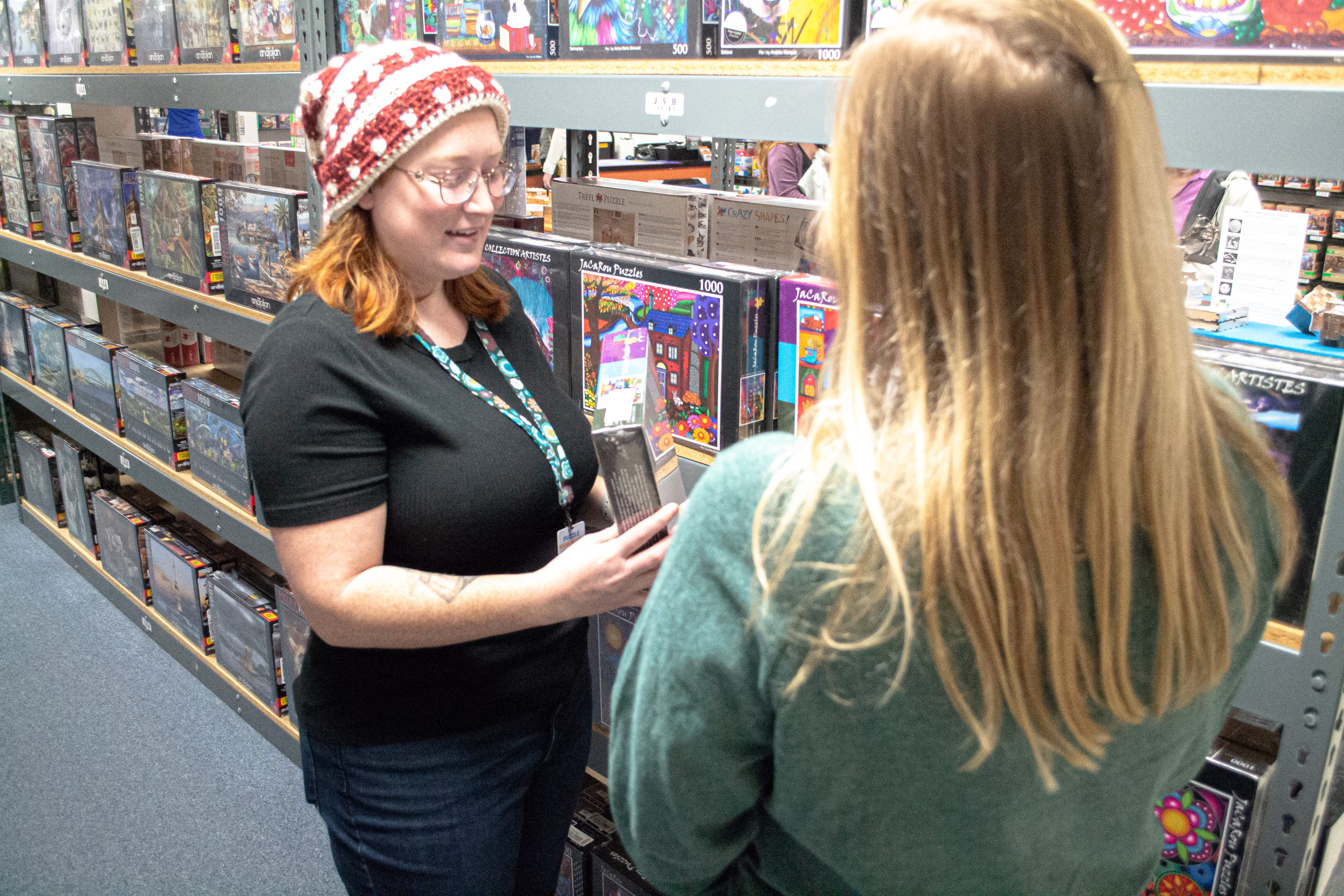 What puzzle would you recommend for someone who is new to puzzles?
I don't normally recommend a brand, but I recommend starting at 300 pieces. For new puzzlers, I tell them to find an image they love, not one they think will be easy. If you love the image, you're more likely to enjoy completing it!
What's the most popular brand in the retail store?
I think it changes week-to-week. The most popular ones are probably SunsOut, White Mountain, and Buffalo Games. It's all about personal preference.
Visit our retail store at 655 Leffingwell Ave, St. Louis, MO. We are open Monday-Friday 10 a.m. to 8 p.m. and Saturday and Sunday 10 a.m. to 6 p.m. If you can't make it out to our brick and mortar location, we are open 24/7 online at PuzzleWarehouse.com!
What other behind-the-scenes information would you like to know? Leave a comment below letting us know!
I think I met Katy when I was at the store and went live (I could be wrong). I would love to work at the store so I can meet other puzzle lovers - and see all the new arrivals.