Mapping Your Puzzle Journey
If I mapped my jigsaw journey, it would take a lot of twists and turns. Starting with the simplest tray puzzles I put together as a little kid, I've always loved assembling puzzles. I may have stepped away from them for long periods of time, but I've always circled back when I've spotted a puzzle I just had to have. The past couple of years, I've become a full-fledged (some might call it "obsessed") dissectologist with a collection that has grown exponentially.
During a recent visit to see my Dad, I confessed to purchasing a few too many puzzles at a favorite store while I was home. I was surprised when Dad told me he loved jigsaw puzzles as a kid, since he's always been a sports-loving, athletic guy. He and my grandmother did lots of puzzles together, and he particularly remembered a map of the United States that he assembled over and over. Thanks to that puzzle, he knew the names of every state and state capitol before he started kindergarten. Pretty impressive, since a lot of adults would struggle with naming them all! Of the few toys that survived his childhood, I wish that map puzzle was still around, but he basically wore it out putting it together so many times. My favorite photo of Dad in his pre-kindergarten days: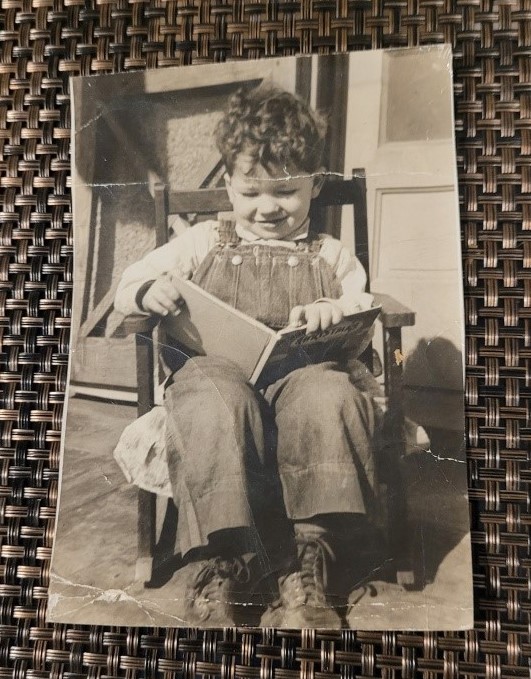 Dad's map puzzle story certainly inspired my topic for this month, along with the fact that I'm also a bit of a cartophile (someone who loves maps.) Maps of all types have always fascinated me—especially the map supplements that used to come with National Geographic magazine. I find it kind of sad that GPS and Google Maps are making things like printed road atlases obsolete, and those Nat Geo supplements and the free state maps at highway rest stops a thing of the past.
Fortunately, for my fellow cartophiles, there is no shortage of great map-inspired puzzles to choose from! That's only fitting, since we have map engraver, John Spilsbury, to thank for creating the first "dissected puzzle" in 1762. He mounted one of his maps onto wood, cut around the countries, and gave it to a local school to help children with their geography education. There are a few more states to learn these days, but state-shaped pieces are still a fun way for kids to learn geography with puzzles like this one from MasterPieces.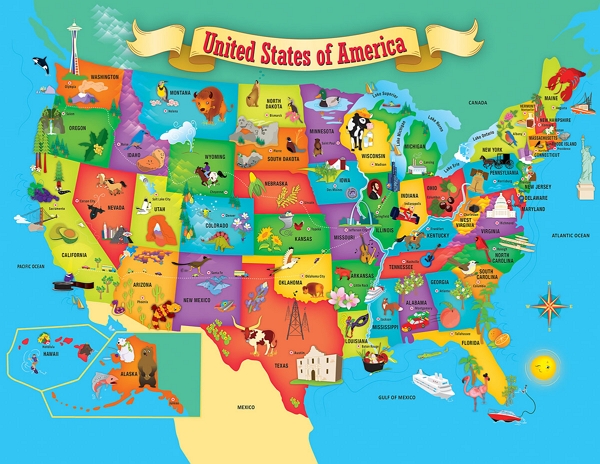 This month I put together a puzzle that combines a few of my favorite styles—maps, nostalgia and collages. This Route 66 puzzle from MasterPieces was a lot of fun with its great colors and so many retro signs from the heyday of Route 66. Even though it's changed a lot over the decades, this puzzle really makes me want to plan a road trip on the southwestern leg of Route 66!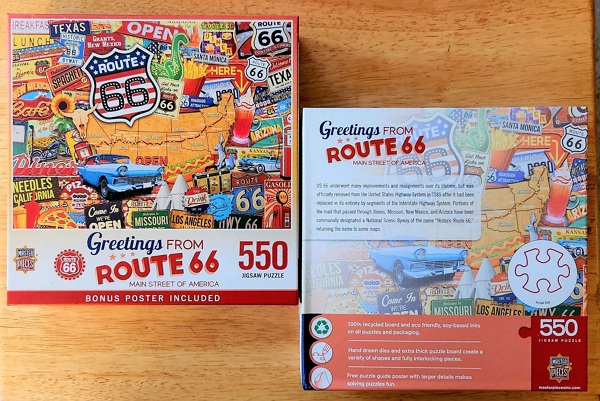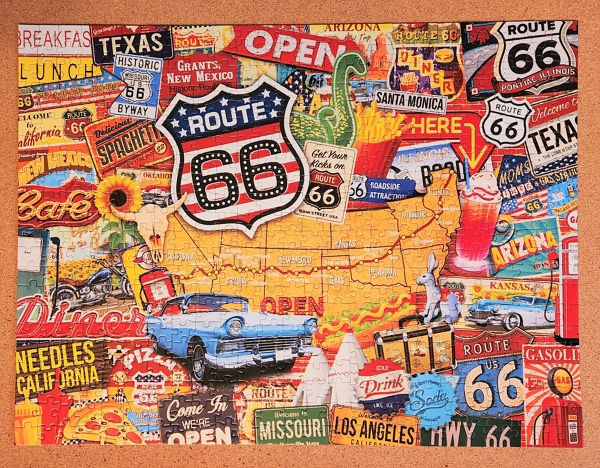 I'll admit it—I'm a little jealous that a few of my friends have vacationed to one of my bucket list cities this year—London. For now, I'll have to be content planning a future trip and plotting all my must-see destinations with one of Gibson's London Landmark puzzles, in 500 or 1000 piece counts.
A puzzle can be a fun part of planning your next family vacation. No matter what the destination, there's probably a puzzle for it! Dowdle Folk Art Puzzles and artist Eric Dowdle is famous for illustrating colorful designs of famous places, including maps! Before you pack your suitcases, order a puzzle for wherever you're headed and spend a family night putting it together and looking forward to all the places you'll see, like the Best of Florida!

I mentioned how much I loved the National Geographic maps, so I was excited to add this Eastern Bird Migration puzzle from New York Puzzle Co to my collection! Whether you're into birding, enjoying a cocktail, or if you're a hockey fan, the great thing about map puzzles is the huge variety of topics and the fun of searching for them!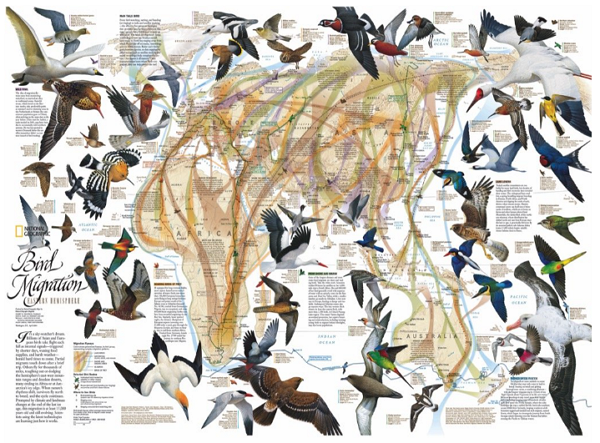 Map puzzles can be realistic, take you back in time, or even on a journey of the imagination. I couldn't resist picking up this fantasy map of Mysterious Atlantis from Ravensburger. So many fun details, I can't wait to get started!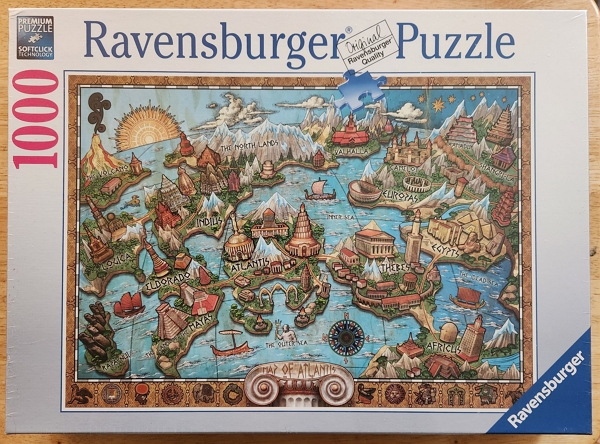 No matter where your jigsaw journey takes you, map puzzles can make a great addition to your puzzle collection. With such a great variety, you're sure to find some you'll enjoy. I hope this inspires you to take a different path from your usual puzzles and explore the wide world of map-themed puzzles!
Enjoy the journey!
Dawn @fivewolves