Madd for Maddcapp puzzles: Another year of Mermaid Love!
Welcome back to year 2 of July Mermaid blogs by your mermaid loving puzzle friend! Last year I waxed (semi) eloquently about my life goals matching very closely with some amazing mermaid puzzles- tiaras and pearl dripped bikini tops, crabby friends, and abalone-esque shell beds!
Have my goals changed at all? Sadly no. I'd drop this boring life on land in an instant if I could trade in my legs for a sparkly colorful mermaid fin and the ability to breath under water!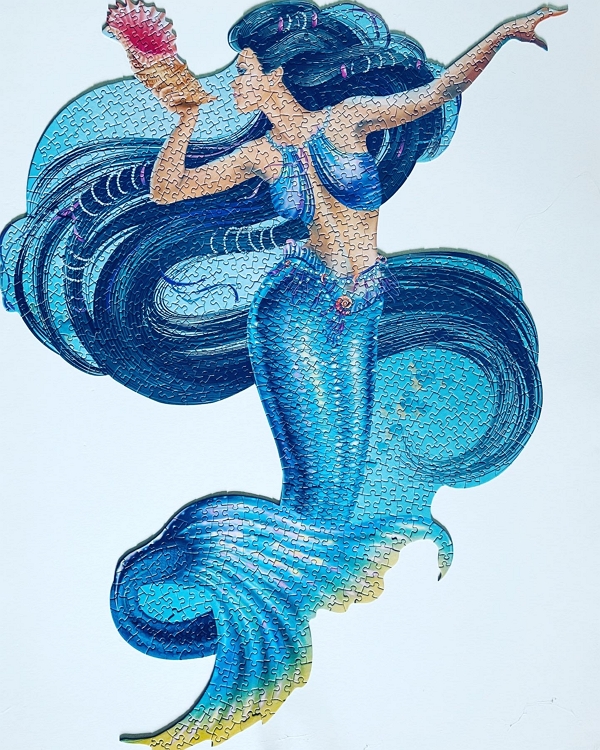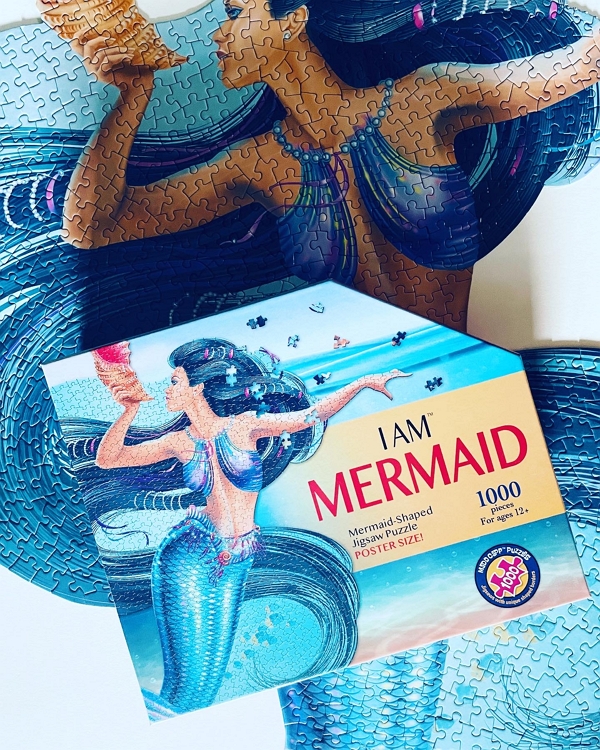 So what could be better than mermaids being featured in puzzles? How about an almost life size puzzle shaped like a mermaid! You heard me right- Maddcapp puzzles came out with a 38 x 37 inch (life size for most people who still dream about being a mermaid!) 1000 piece puzzle titled I Am Mermaid, and let me just tell you, this puzzle gave my mermaid dreams life!!
First- I want to start off by saying that Maddcapp puzzles are no joke. If you're looking for a challenge- go ahead and try any Maddcapp puzzle. Because the puzzles are so unique in shape, their piece shapes are absolutely some of the wonkiest I've come across, and this can really make any puzzle super challenging. I did the 550 piece I Am Horse puzzle a few years ago- and it nearly broke me! So I tried a smaller 300 piece I Am Hummingbird- and it was easier- but still quite challenging! I was definitely apprehensive about a 1000 piece puzzle by Maddcapp. But it was shaped like a mermaid, so I knew I had no choice!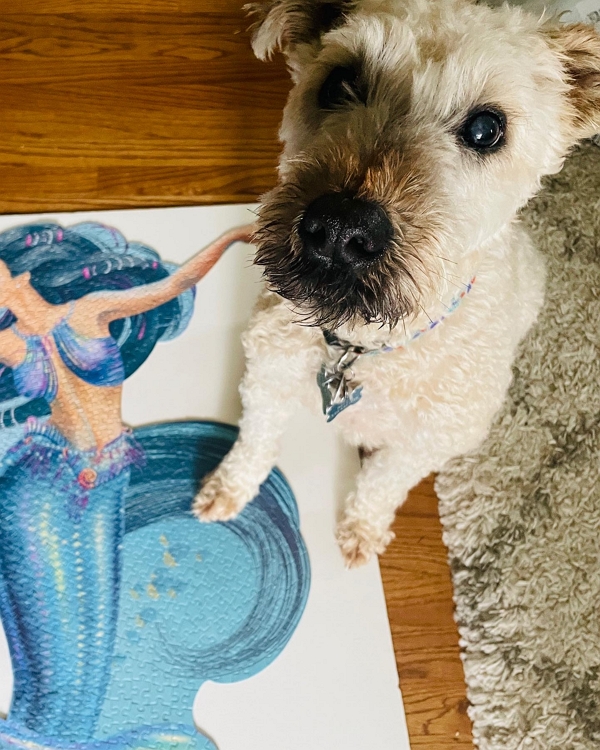 This puzzle was pretty much pure perfection from the moment I started it! Due to its size, I knew I was going to work it in two sections, and then combine them at the end. Yeah- Maddcapp puzzles have such a good piece fit, that it's no problem to transfer half of the puzzle to a new area once it's completed!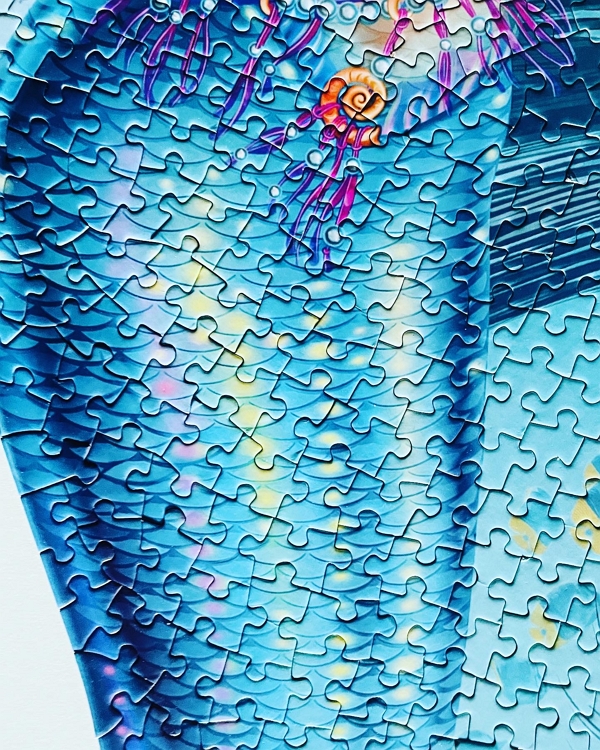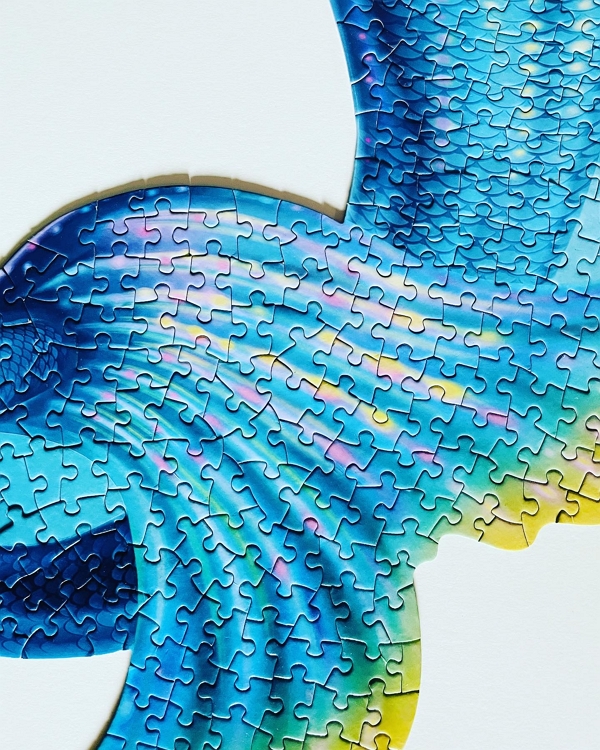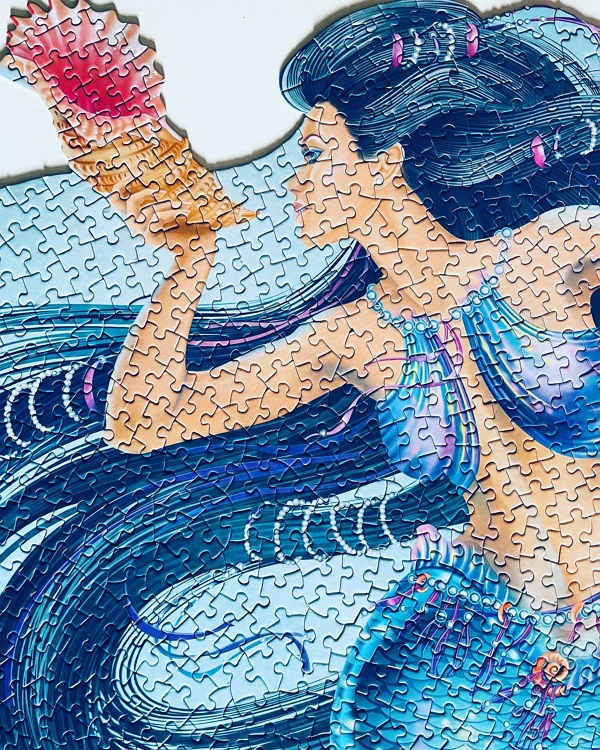 I started with her beautiful mermaid fin first, which has colorful areas all throughout it, making it easier than I expected. Once it was finished, I moved it to my 40x40 foam board that I had on the floor, and started in on the second half of the puzzle. If I'm being honest, the hardest part of this puzzle was her hair, and even that had enough details to make it always seem like I was making progress!
Maddcapp puzzles are some of the most stunning puzzles I have ever worked on. Even though they tend to be quite challenging (which I always think is a good thing! I don't like my puzzles to be too easy), the end product is breathtaking. They have a huge variety of puzzles including just about any animal you could want to puzzle, but they recently expanded their line to include Dinosaurs, Flowers, and even the super funny I Am Sasquatch! Here are some of great choices: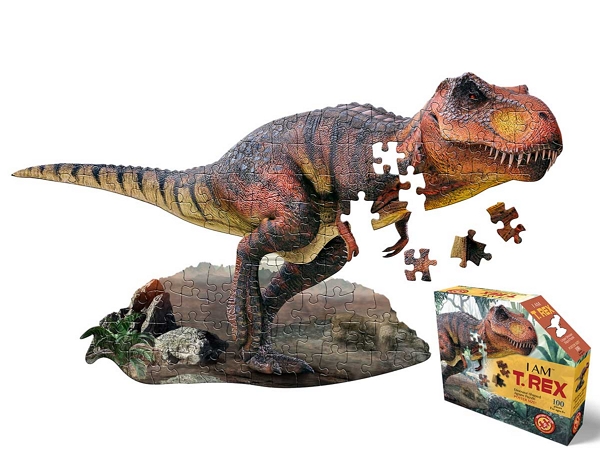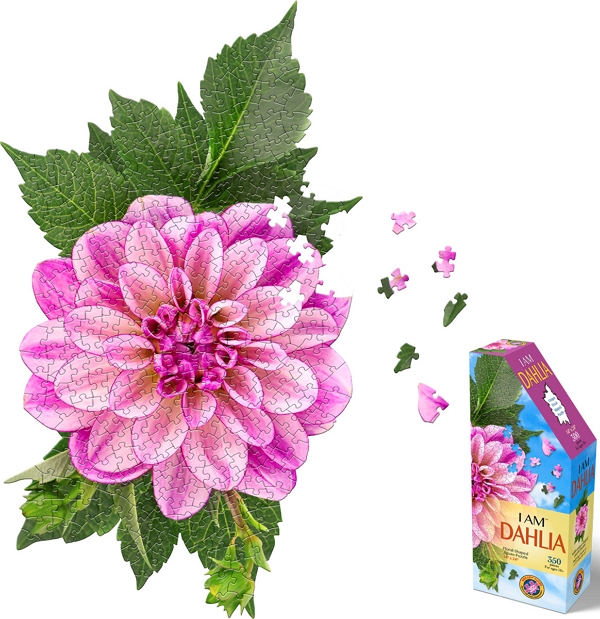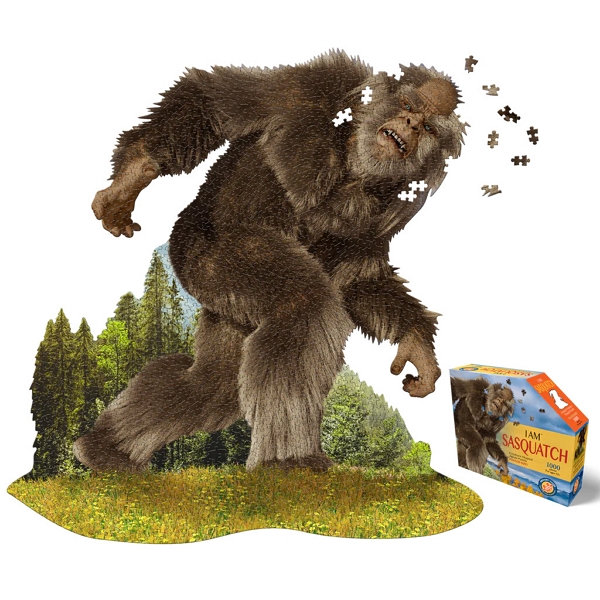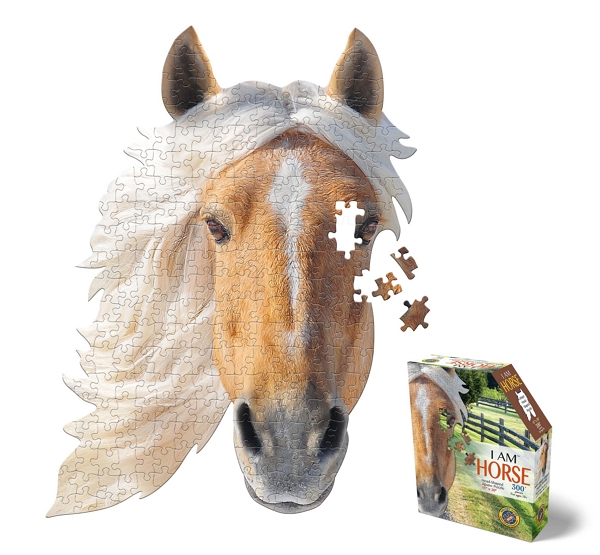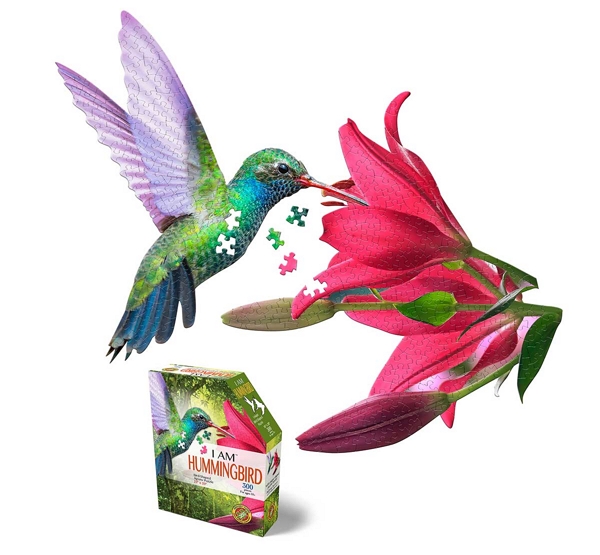 And if you're looking for more mermaid inspiration- I will always have a never ending wishlist of puzzles featuring mermaids! Here are just a few I'm pining for right now: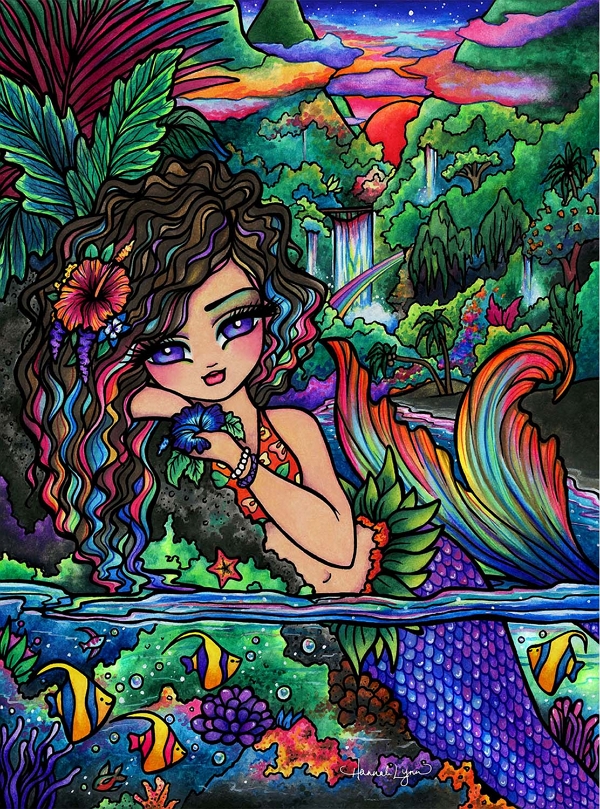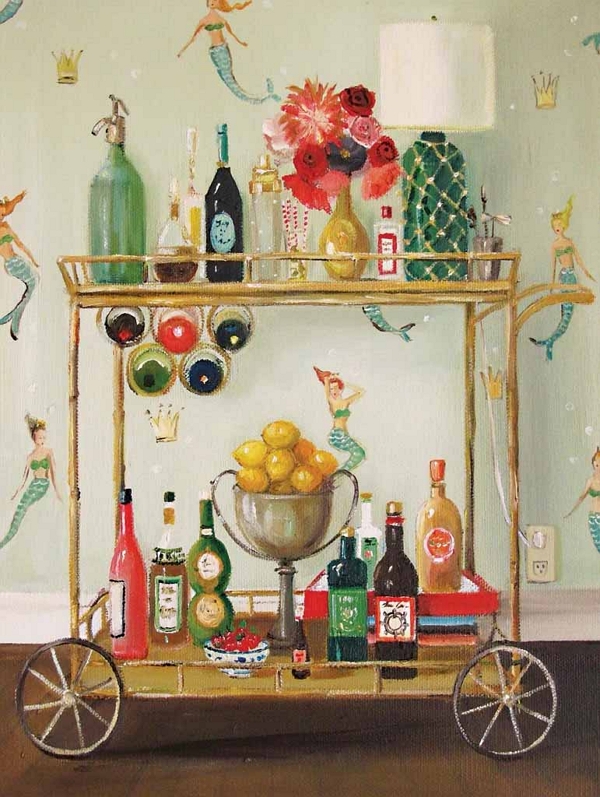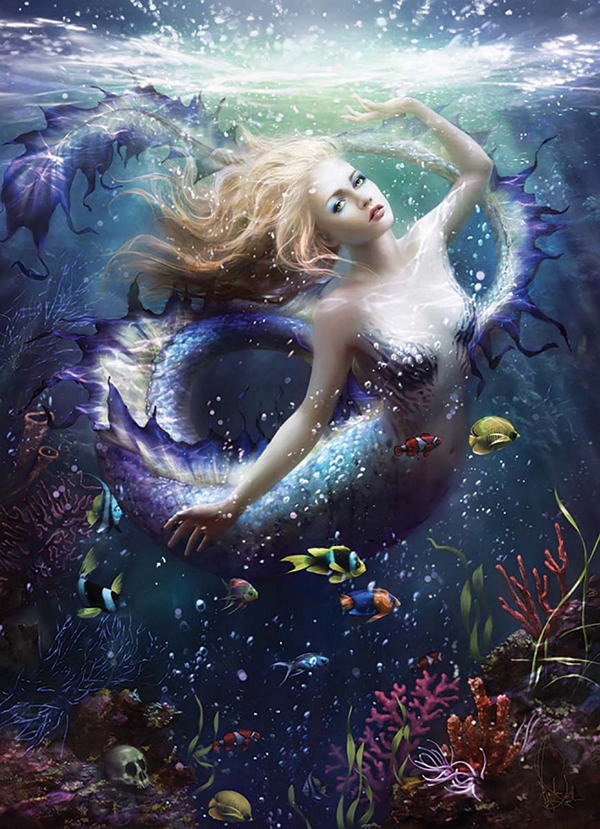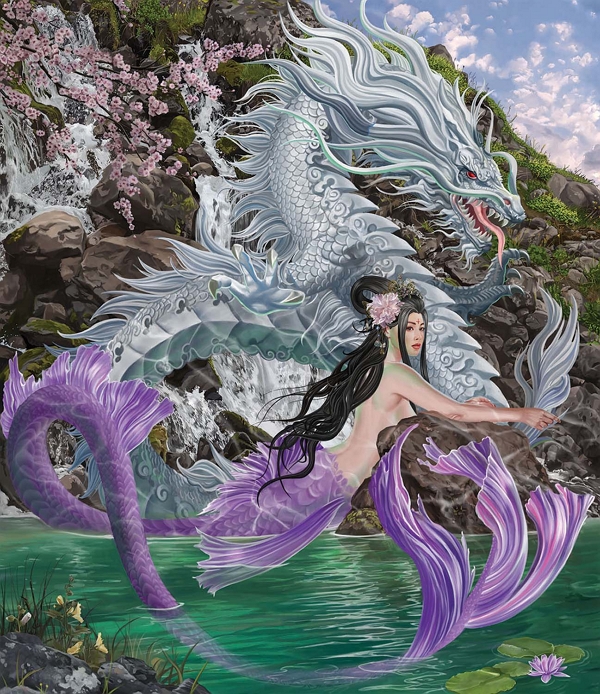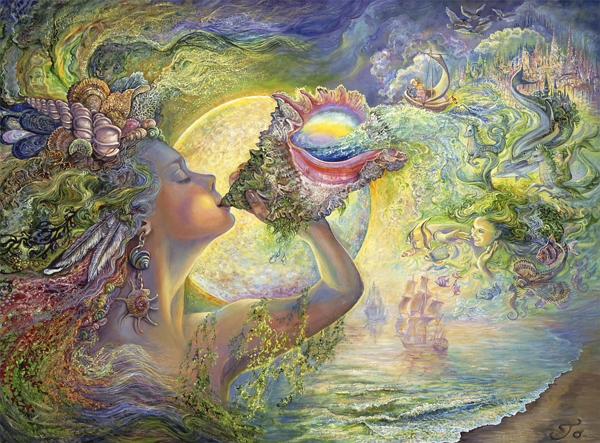 Until next July my mermaid loving puzzle friends - happy swimming, err...I mean puzzling!
Amanda @600hoursofpuzzle
I love the "I Am Mermaid" puzzle and it is nice that it is currently on sale!