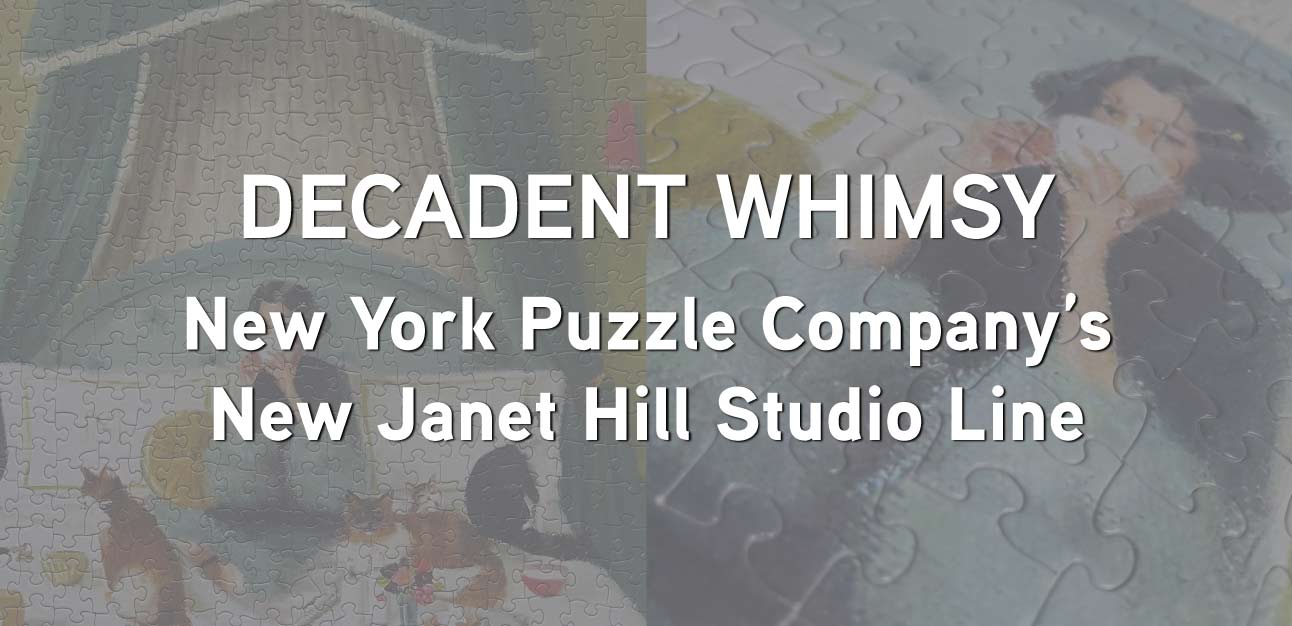 Decadent Whimsy – New York Puzzle Company's New Janet Hill Studio Line
"Decadent whimsy" was the first thing that popped into my head when I saw the new Janet Hill Studio line from New York Puzzle Company (NYPC). The second thought was "I need all of these," obviously. With fourteen puzzles in the series, it is quite a collection. Worth it!

The puzzle images are all about the art of being fabulous. Take "Breakfast in Bed," for example. I chose this 500-piece puzzle as the first from the series to add to my collection. From the sweeping bed canopy, to the feather-trimmed robe, to the gold telephone, this lady is absolutely swimming in a pool of sensory wonder. Plus, she's surrounded by some seriously awesome cats. (It's basically my life, except my version would be sweatpants, an iPhone, and a pile of dogs.)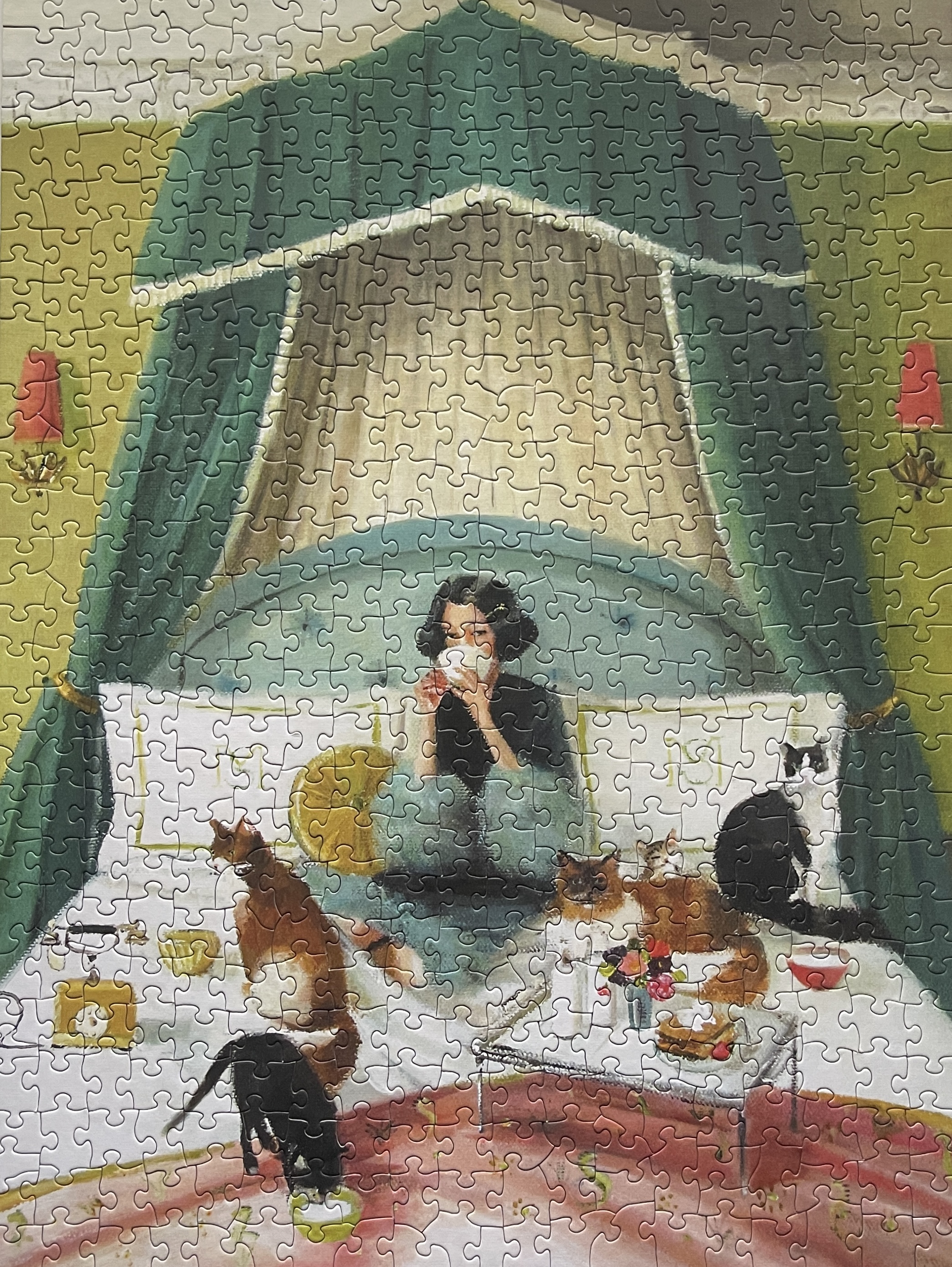 Who is this amazing lady? You might recognize her as Miss Marcella Mink, Cat Countess. She's so fabulous, she even has her own book, written and illustrated by Janet Hill. In puzzle form, she also appears in the 1000-piece puzzle, appropriately titled "The Cat Countess."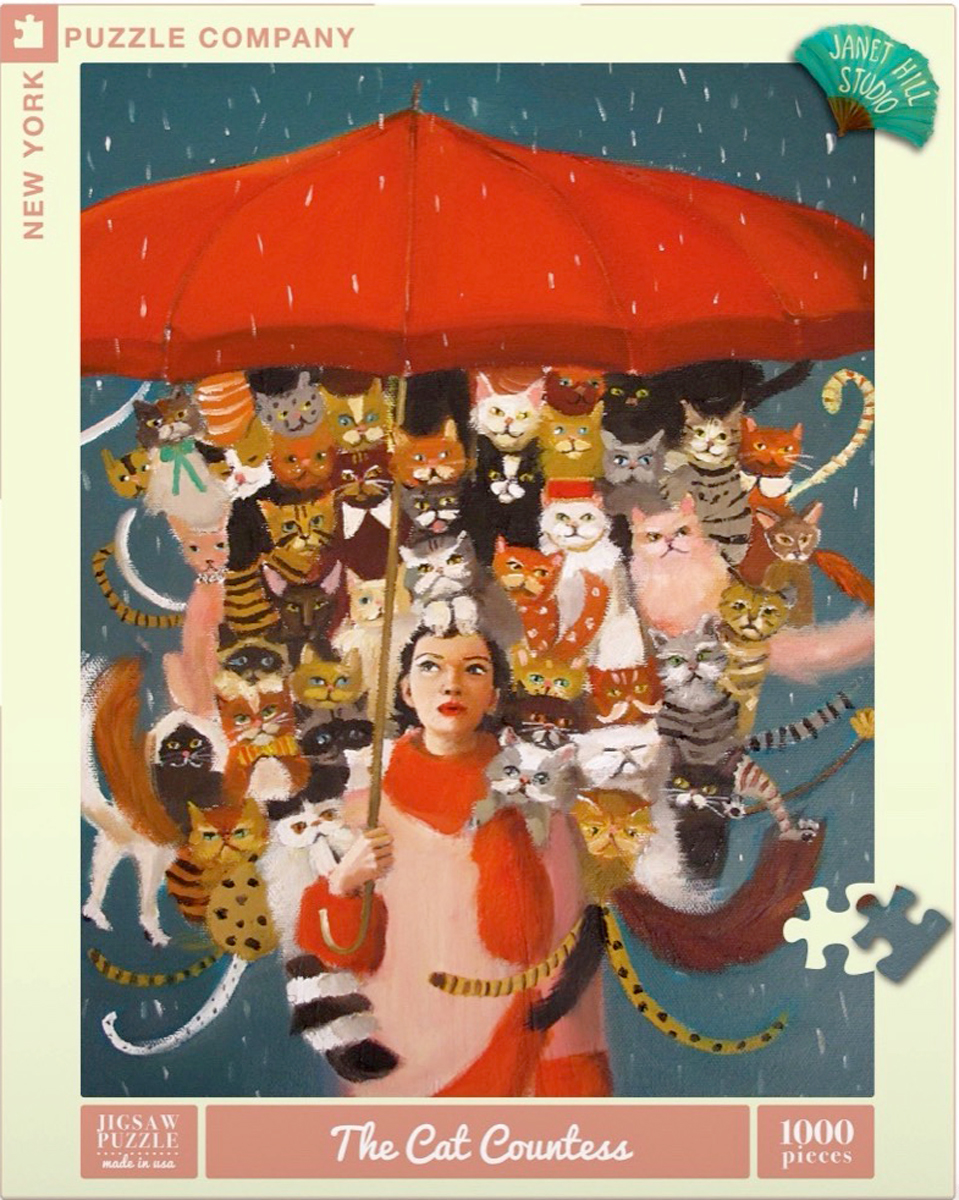 The Cat Countess | New York Puzzle Company | 1000 pieces
Watching Miss Mink's face come together was one of my favorite parts of assembling this puzzle. I started with the frame and the bedding, then took a quick detour to pull her together so we could hang out for the rest of the puzzling process. Her cheeky gaze over the rim of her cup made me want to hear all her stories. I bet she has some tales to tell!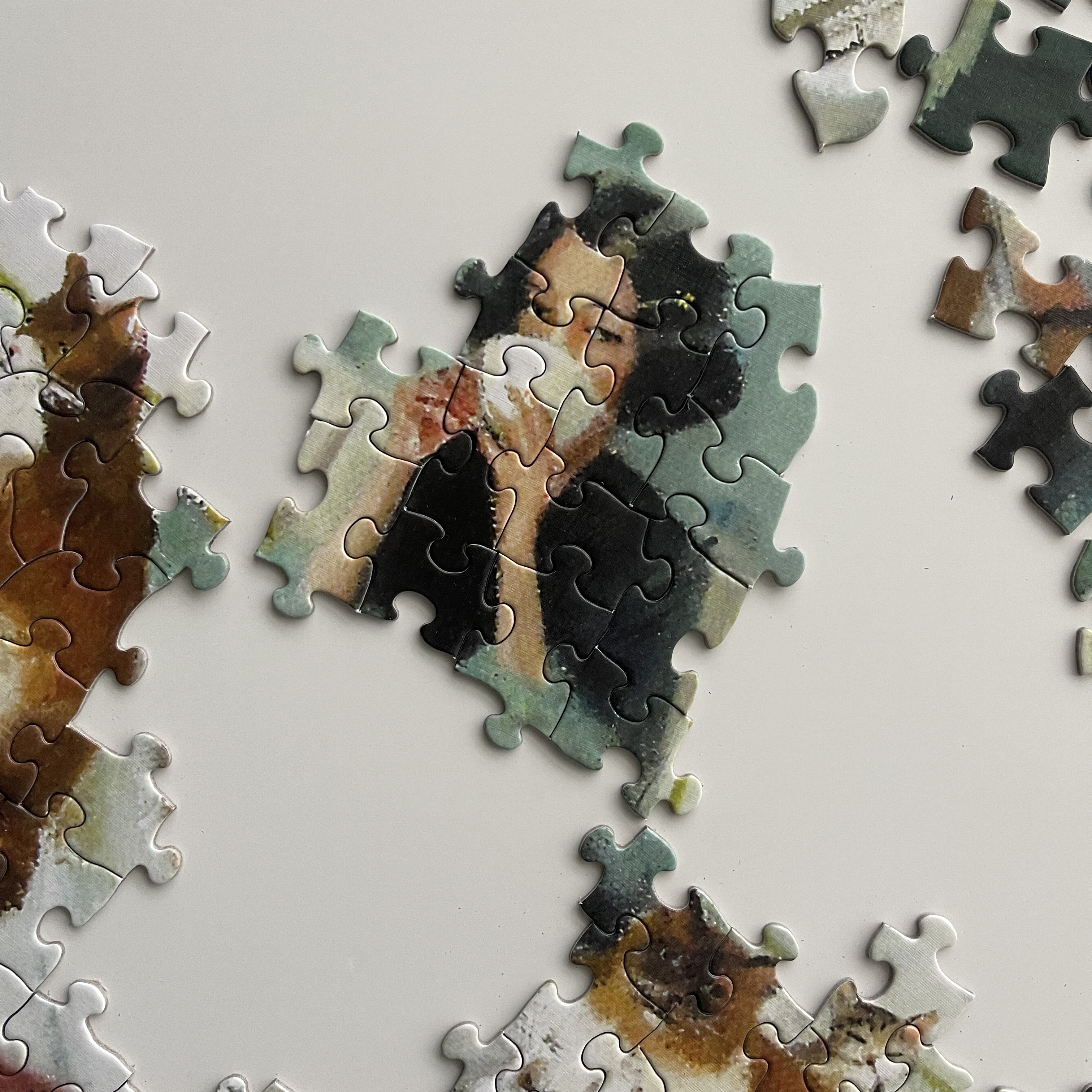 As Miss Mink came into view, I could really start to see the detail of the brushstrokes in the art. The series features reproductions of the artist's original oil paintings, which I think adds another layer to their complexity and uniqueness. The matte linen surface of the semi-random cut pieces perfectly complemented the art and made for a very cohesive puzzle aesthetic.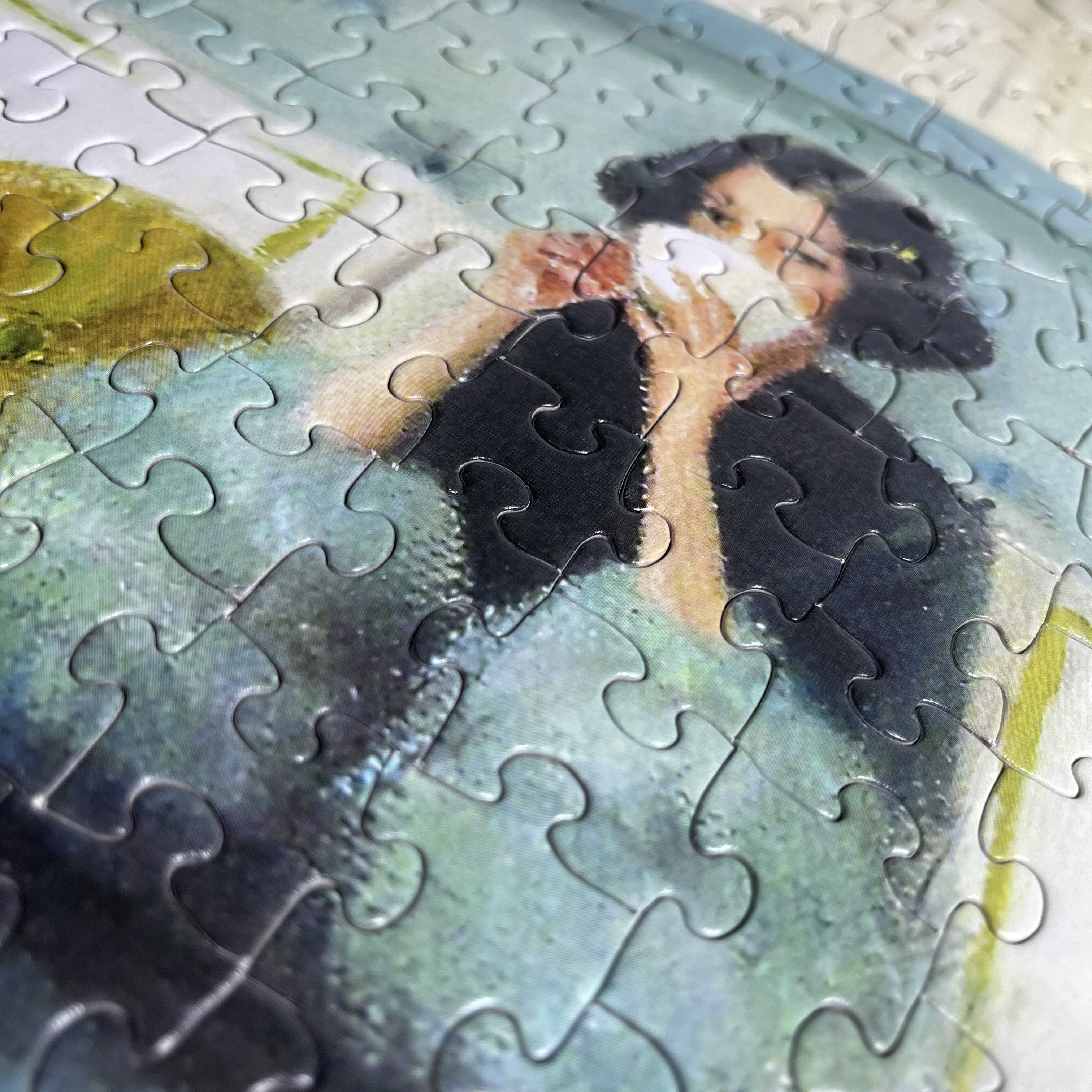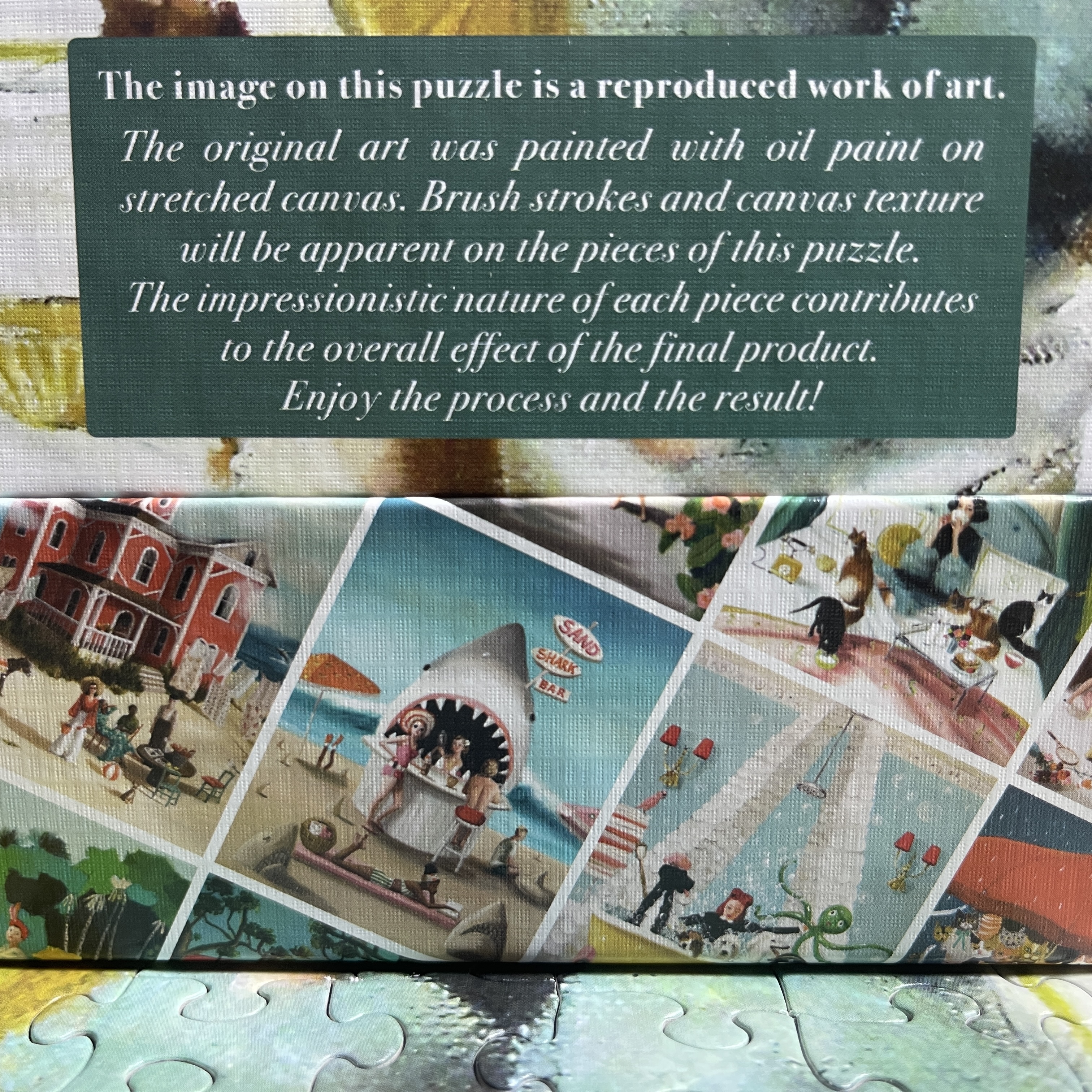 This new puzzle line also includes some fun and fresh details on the puzzle boxes, including wrapped images of other puzzles in the series and a puzzle log for noting details about when and who did the puzzle. Puzzling it forward is a fun tradition and I love that it's been integrated into the packaging this way. I have to confess I hoard my NYPC puzzles, so I plan to use the log to record each time I assemble it. I'll be hanging out with Miss Mink again for sure!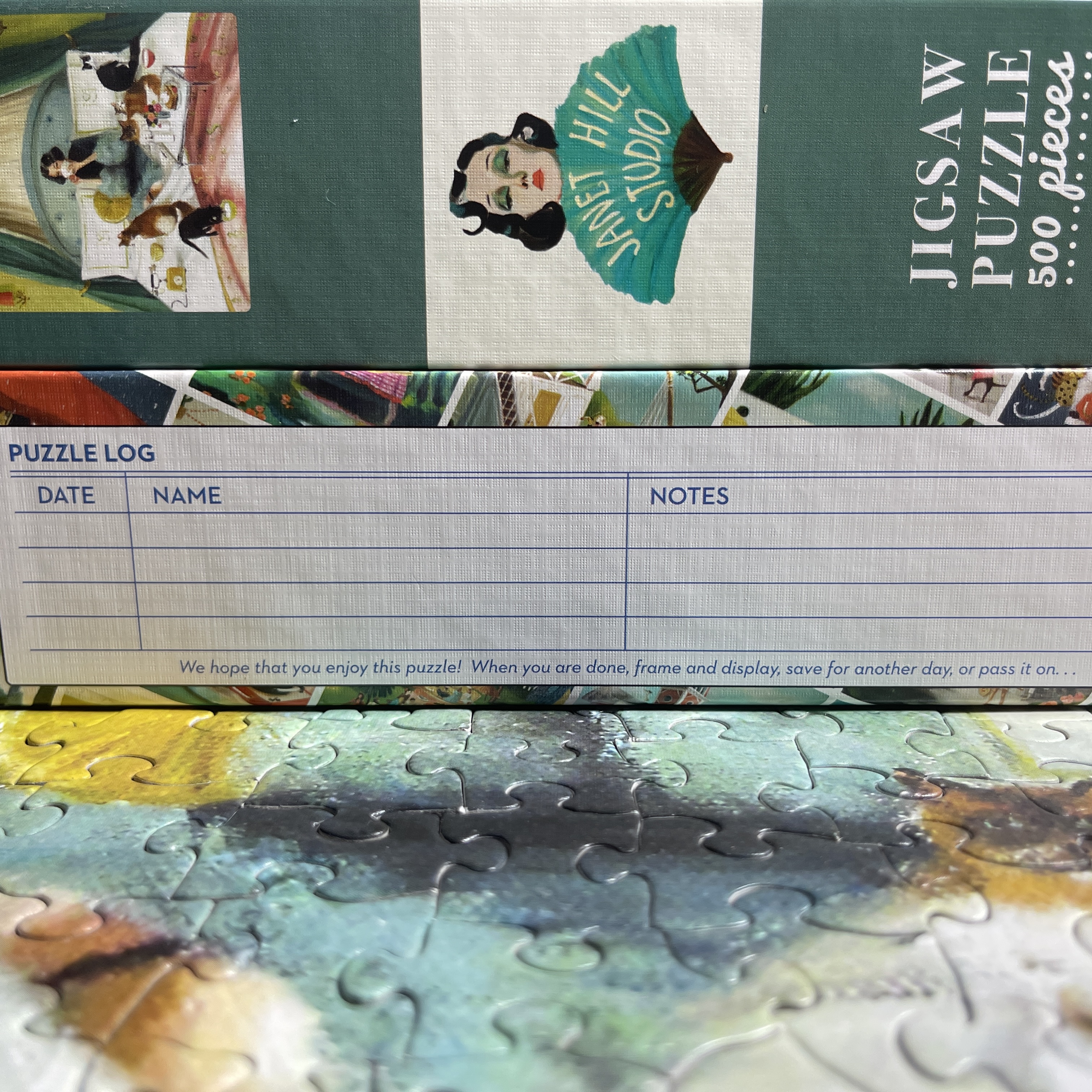 Of course, the box also includes all the details you can expect for NYPC puzzles. The full color image is on the box top, as well as the title and piece count. I am a fan of using the box as my reference, so I love that these come with the full image and don't include a poster.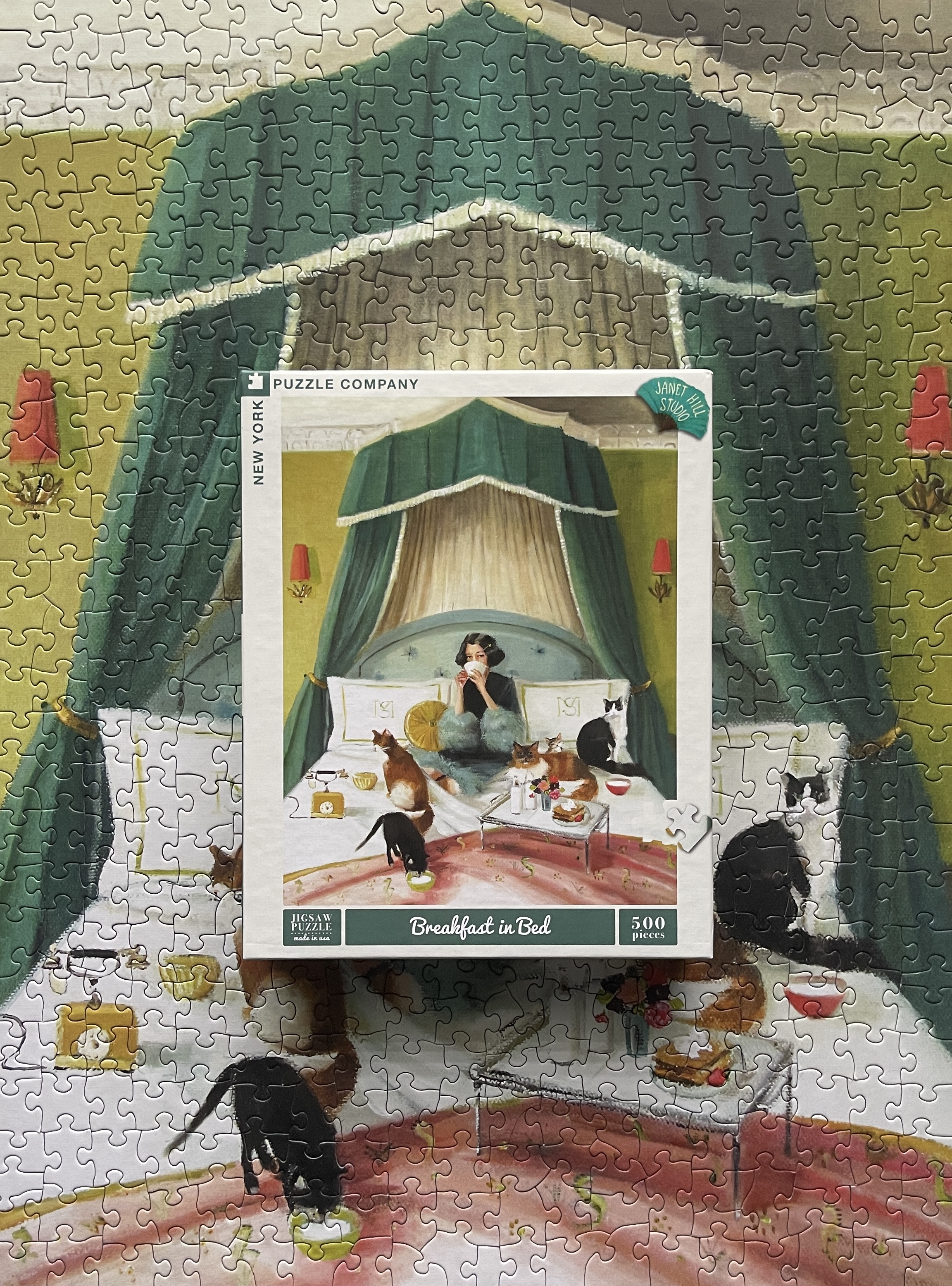 Other less obvious, but very important, details of note are that the box and the puzzle are made from recycled chipboard and printed with soy inks. And the exterior shrink-wrap is recyclable! This combination makes the puzzle and almost all of its packaging both recyclable and biodegradable. The pieces do come in a non-resealable plastic bag but I am working on ways to make this type of bag resealable for storage. Step one: Don't rip open the bag like a puzzle-starved maniac.
Overall, NYPC seems to be doing great things for environmental responsibility. They've even partnered with 1% for the Planet. As a member organization, 1% of all their sales goes to environmental non-profits committed to creating a health planet. I think this gives me the perfect excuse to add some more decadent whimsy to my collection ASAP. It's for the good of the planet after all right?!
Miss Mink probably (absolutely) needs to be joined by Miss Moon in the form of Miss Moon's Bike and they definitely need to hang out with Pirate Penelope. Which puzzle adventures will you be taking with the fabulous inhabitants of Janet Hill's world of wonderful women?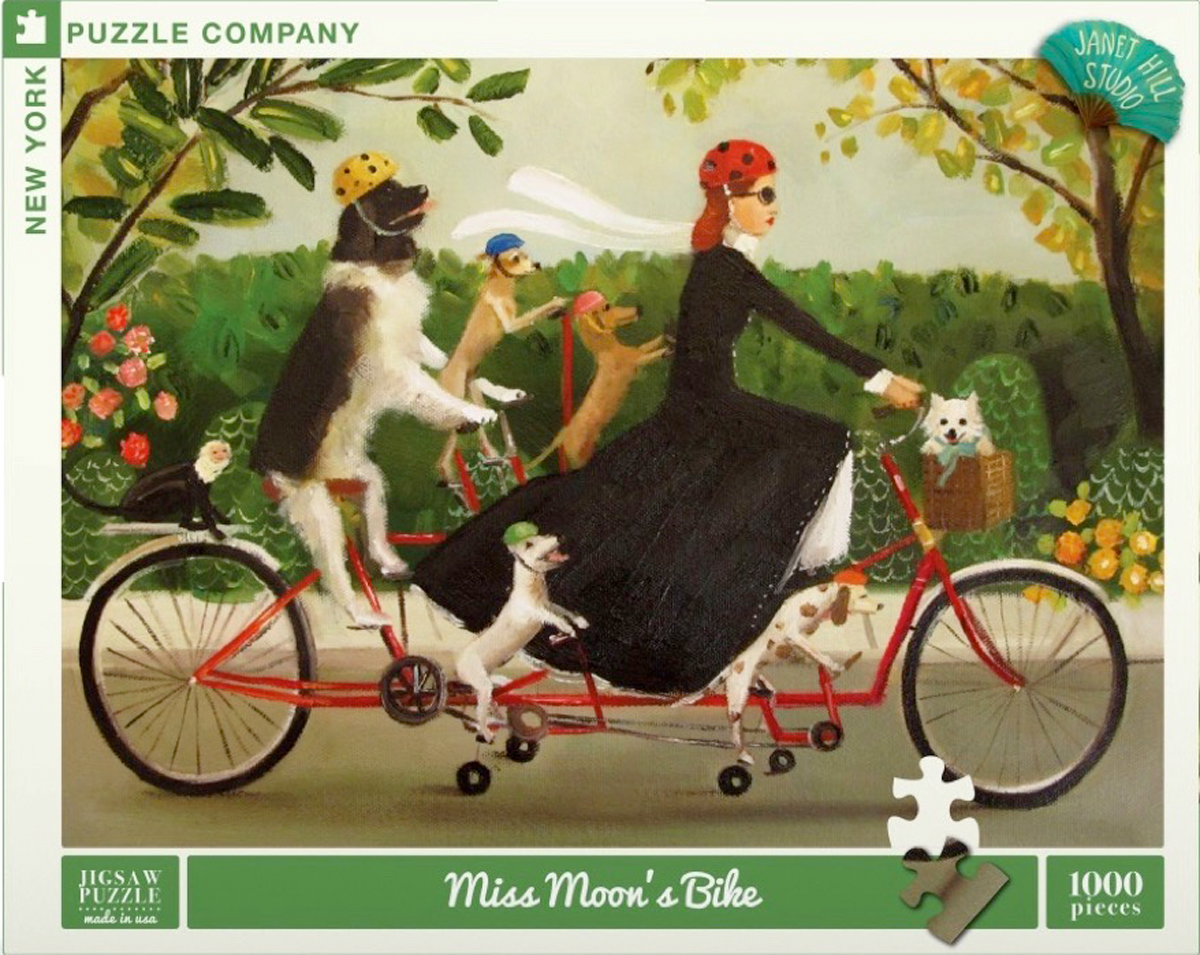 Miss Moon's Bike | New York Puzzle Company | 1000 pieces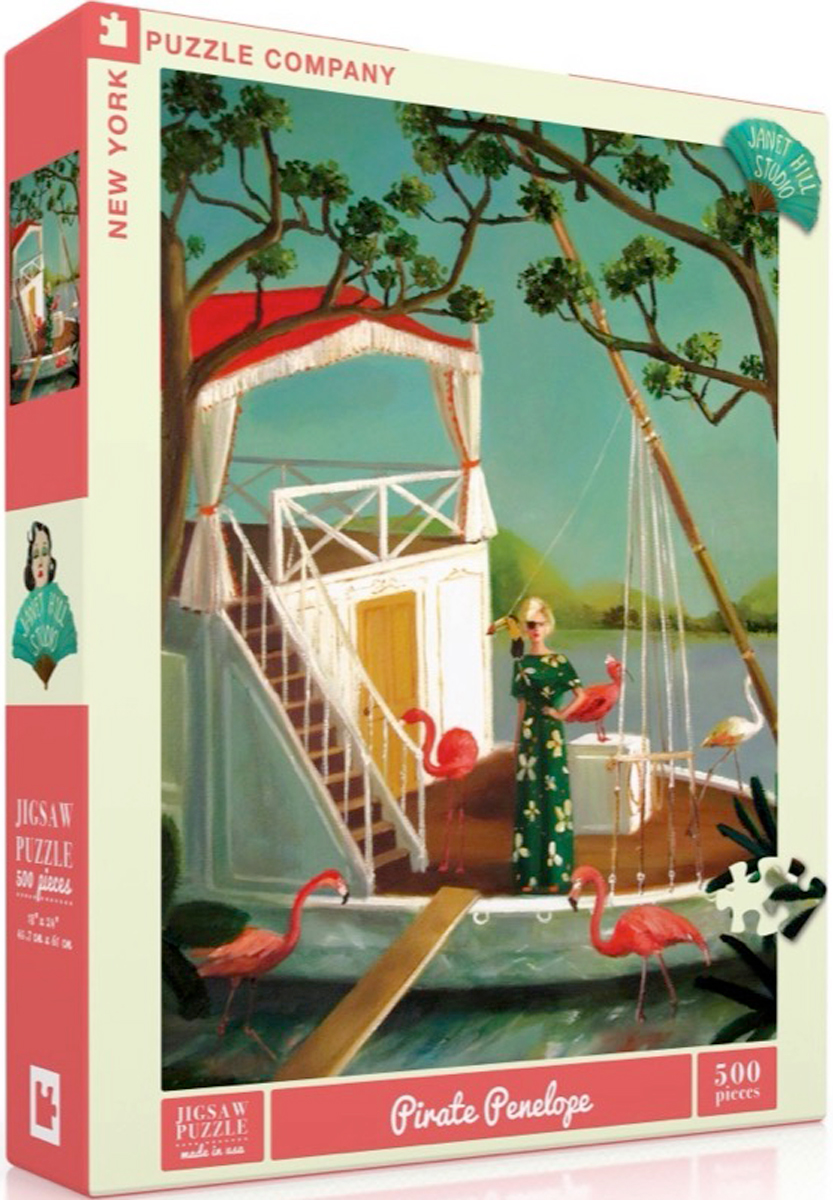 Pirate Penelope | New York Puzzle Company | 1000 pieces
Wherever your puzzle adventures take you, I hope you have as much fun as I did! It's such a delight to be part of the Jigsaw Junkies crew. I look forward to sharing more puzzle magic with you all soon!
xo, Sarah B. @necessarahly_puzzles
Amanda K. - Cincinnati, OH
That cheeky gaze gets me every time! This Janet Hill Studio Line is amazing- I have so many of these puzzles on my wish list. Great blog!
I love Miss Moon's Bike and definitely need to get a couple of these for my mom. She loves cat puzzles.