Crafty Puzzles - National Craft Month
Those of us who love puzzles know that putting one together is a great way to relax, de-stress and enjoy some quiet time, or maybe listen to music, a book, or a podcast. There's something about sorting through all those colorful pieces, seeing the image start to take shape, and then sitting back to enjoy the finished product and running your hand over the surface that's so satisfying! Those feelings from assembling a puzzle are a lot like the pleasure of creating a favorite craft project, which is probably why a lot of us enjoy doing both. Since March is National Crafting Month, it seemed like the perfect time to explore all the crafty puzzles out there!
I've always been an artsy-craftsy person, and one of my biggest "problems" is that I love SO many different crafts and have a tendency to collect supplies with the same fervor that I collect puzzles! I'm long overdue for a she shed! No matter what type of craft you, your friends or family enjoy, there's probably a puzzle for it. You can start your search by clicking on Quilting & Crafts under the Hobbies category on the Puzzle Warehouse website and start scrolling!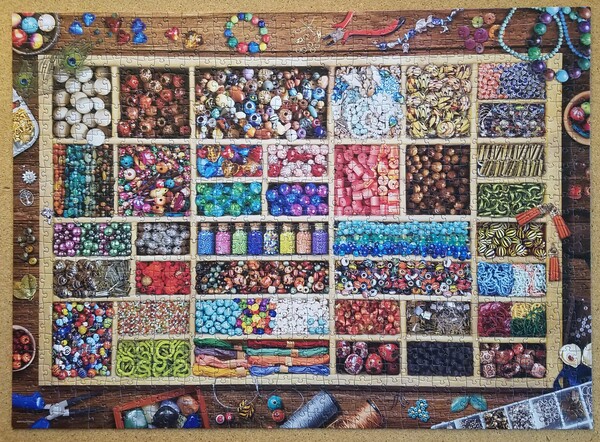 I started creating jewelry after taking silversmithing classes way back when, which led to adding beads and stones to enhance my designs. I was so excited to discover this Bead Collection puzzle from Eurographics! It was my first time putting together a puzzle from this brand and I was so impressed! Zero puzzle dust, sturdy pieces with a matte finish and the smaller size and ribbon cut that I prefer. There's enough variety in the sections of different beads that it was easy to sort (much easier than sorting beads, I might add!) If you just can't get enough of them, check out Beautiful Beads from Colorcraft in the 500 or 1000 count versions.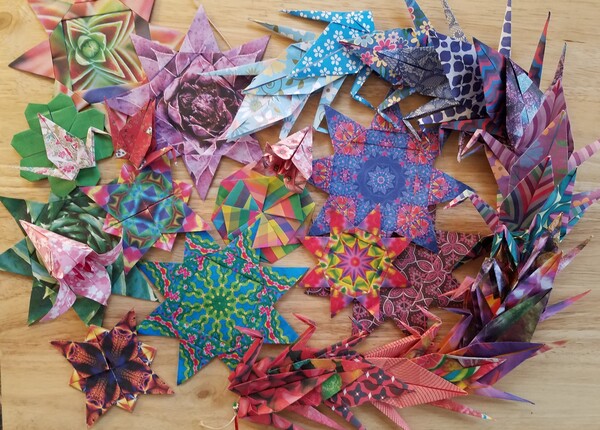 While lots of people discovered puzzles during the pandemic, I got obsessed with origami a few years ago. Once you learn the various folds, it's very meditative to shape beautifully printed paper into a unique model—a lot like getting in the "zone" when you puzzle! It's fun to mail a card or decorate a package with an origami design for someone special. Although there are lots of patterns I enjoy, I always come back to peace cranes—symbols of hope and healing. If you'd like to learn how to make them, check out this video and start folding! The 500 piece Origami Animals puzzle from Cobble Hill features not only a peace crane, but 11 other animals on sheets of colorful origami paper. Fun for any folding fan!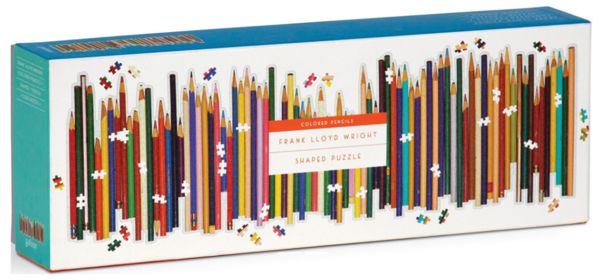 If coloring on paper is more your thing, one of my favorites puzzles is Aimee Stewart's 1000 piece Coloring Days from Buffalo Games. For some real color inspiration and one of the most unique shaped puzzles I've ever seen, check out the 1000 piece Colored Pencils from Galison. It's a photograph of artist/architect Frank Lloyd Wright's personal collection of pencils in his favorite shades. Why not get out your own colored pencils, gel pens or markers and color your own puzzle!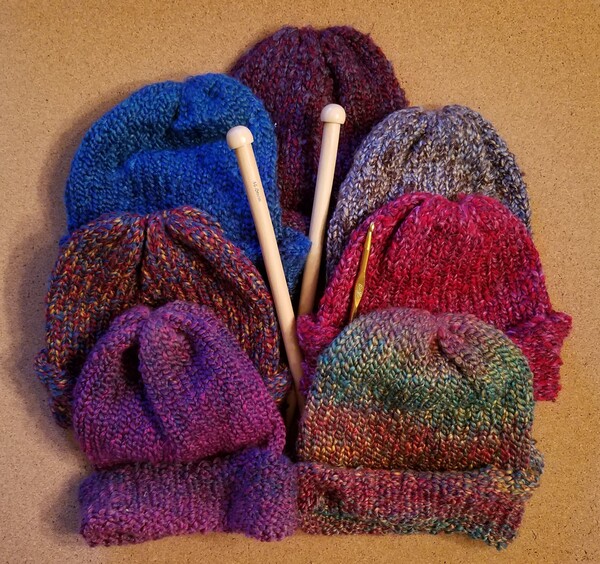 Just like puzzling, knitting and crocheting are two crafts that are known for reducing stress, improving hand-eye coordination and keeping your brain sharp. Depending on your mood, they're all a great way to relax alone, or as a fun social activity. I've never progressed beyond simple hats, scarves or afghans, but I love creating something useful to wear or share. If you collect both yarn and puzzles, there are plenty to choose from. I love the bright colors and nostalgic design by Kate Ward Thacker in this 1000 piece from SunsOut called The Artful Needle. It's on my Wish List!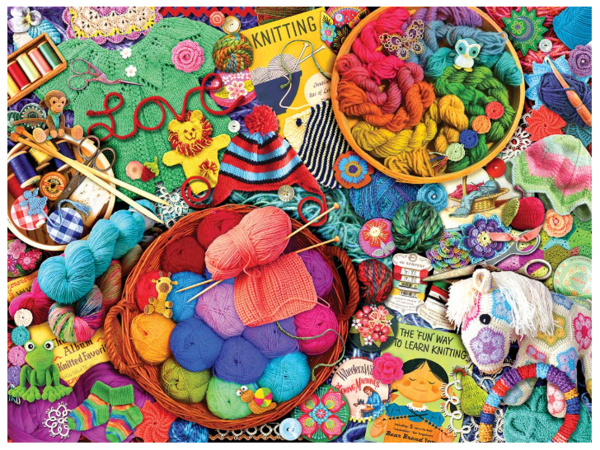 If a needle and thread are more your style, there are "sew" many puzzles to choose from, whether you prefer gradient designs, nostalgic scenes, Americana or collages. You can piece together a quilt in progress, like Spoolsfrom SunsOut or a finished work of art, like Pomegranate's 1000 piece Mosaic Quilt.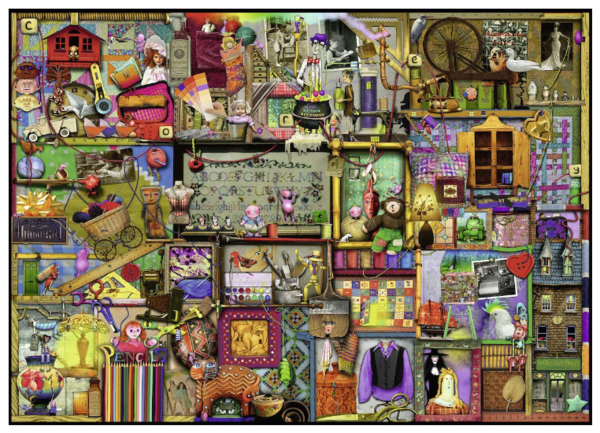 Even if you don't consider yourself a creative person, I hope you'll take some time during National Crafting Month and try something crafty that looks like fun. If you already have a favorite craft, dabble in something completely different for a change. If you can't decide what to try, sit down with Ravensburger's cute and quirky Craft Cupboard and you're sure to get inspired!
Until next time, happy puzzling (and crafting!)
Dawn @5wolves