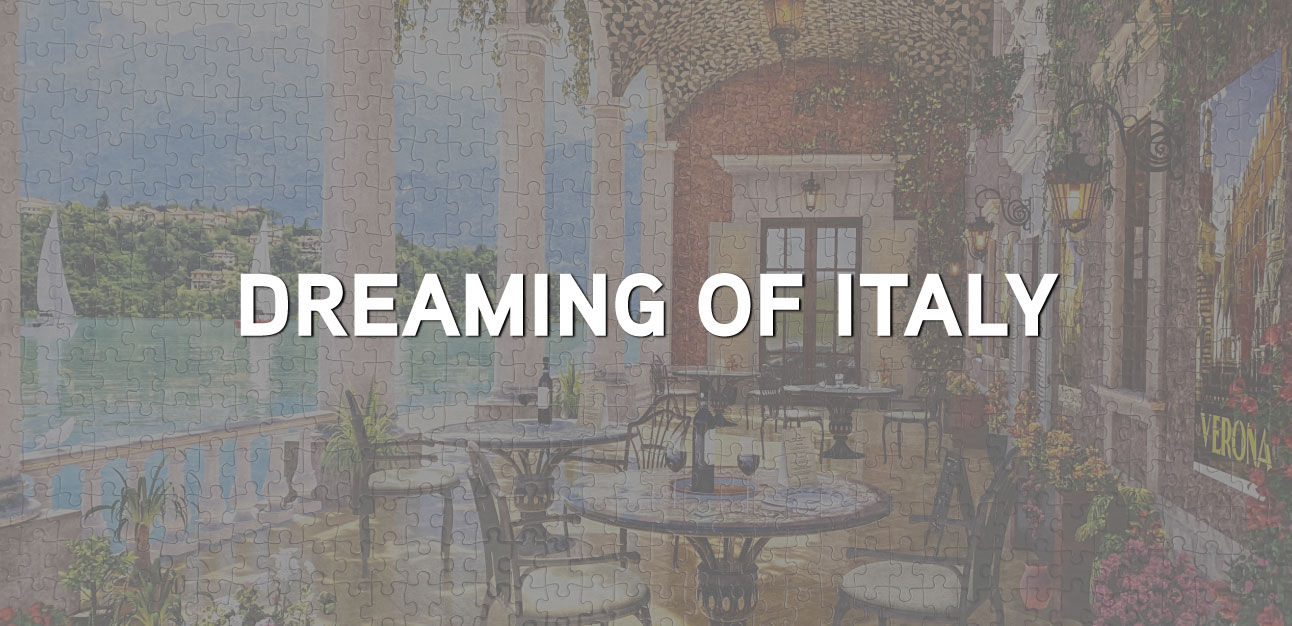 Dreaming of Italy - Summer Terrace
I used to spend every other summer travelling through Europe with a busload of university students. Crazy, possibly; fun, often; relaxing, occasionally! Travelling days are at a minimum now, so relaxing on a luxurious patio in Italy, even if only while puzzling, is a dream I like to enter! Who wouldn't want to be sitting on this terrace enjoying a nice glass of Chianti?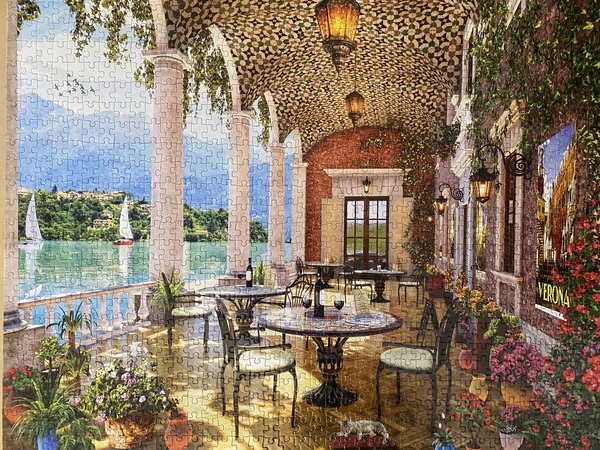 Summer Terrace | Vermont Christmas Company | 1000 pieces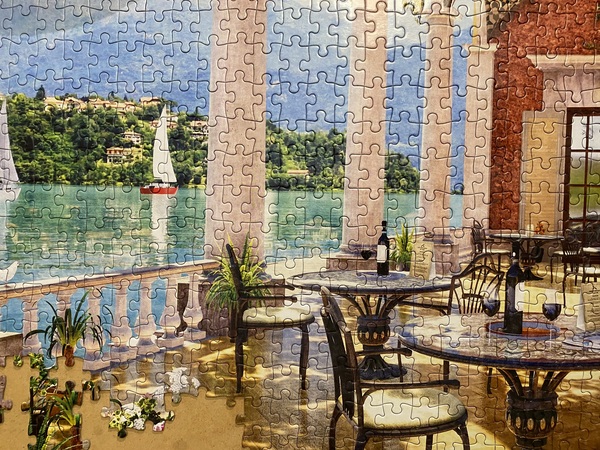 Summer Terrace was created by the Vermont Christmas Company using the artwork of Dominic Davison. This 1000-piece puzzle is rich in colours from the blue green of the water and mountains to the rich reds of the patio flowers. The patio ceiling has a wonderful intricate tile design that does prove to be a bit of a challenge to assemble with all the different angles and shadows.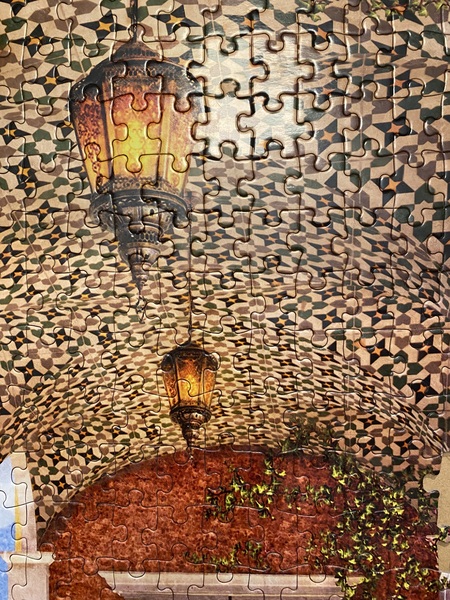 The box measures 10" X 12" X 2" and is sturdy, as are the glossy puzzle pieces. They fit together well and stay together. The pieces are all similar in size and regular puzzle piece shapes. This beautiful scene is 24" X 30" when finished.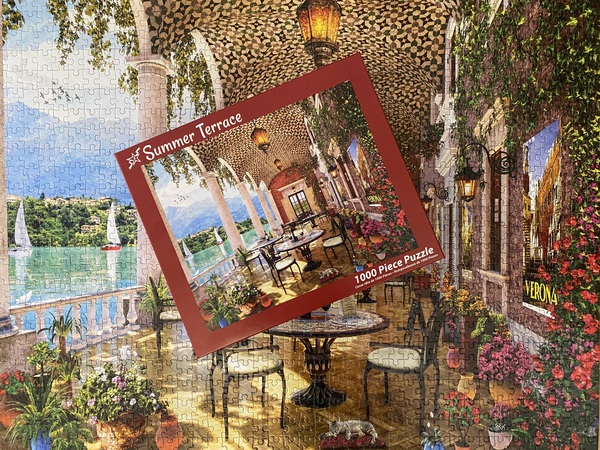 Another puzzle by Vermont Christmas Company with much the same theme, Italian patios, is Al Fresco Italy. It has the same colours, beside water and mountains but is a more rustic, everyday Italian look.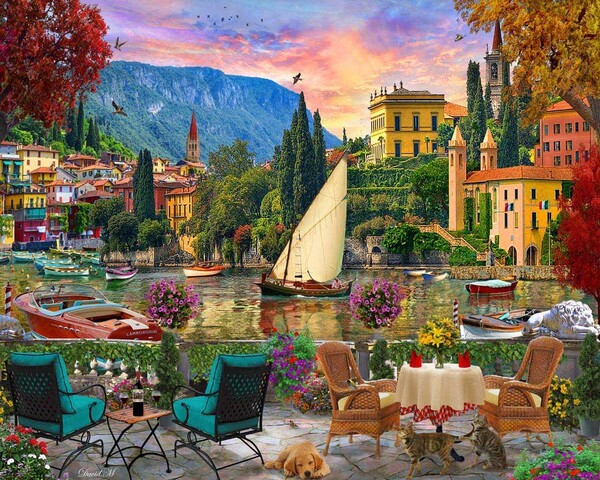 Al Fresco Italy | Vermont Christmas Co | 1000 pieces

Springbok also has a great collection of Italy themes. Here are two more classic scenes; Positano on the Amalfi Coast and the wonderful cliff dwellings, possibly Cinque Terre, in the Cliff Hangers. Both are wonderful locations to visit or to just dream on in puzzle time! All three of these have 1000 pieces and measure 24" X 30" when completed.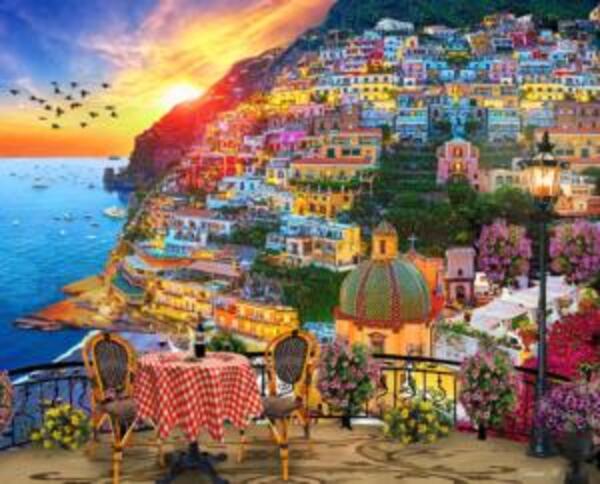 Positano | Springbok | 1000 pieces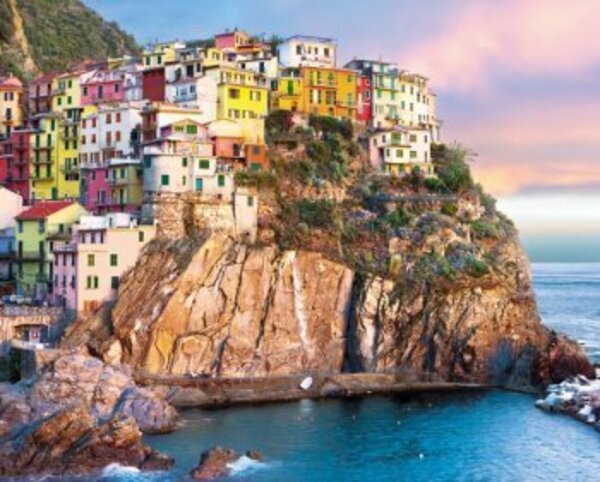 Cliff Hangers | Springbok | 1000 pieces
So, until I can physically return to Europe, I will feed my dreams with these beautiful scenes and treasure all the memories.
Happy dreams and travels!
Mary Ellen