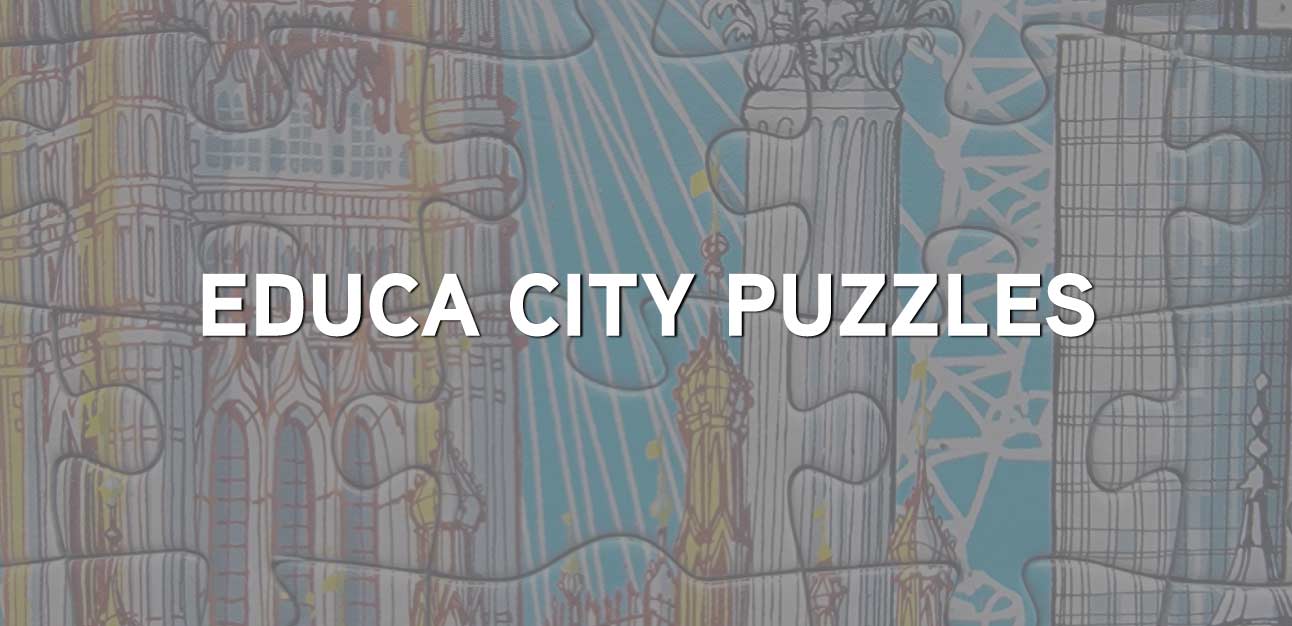 Educa City Puzzles
I wanted to talk about a brand that is harder to find in North America, Educa. The origins of Educa Borras date back to 1894 when Borras Plana S.A. was founded. These puzzles are manufactured in Spain. The last puzzle I did from Educa was a 3,000-piece version of the 36,000-piece Wildlife.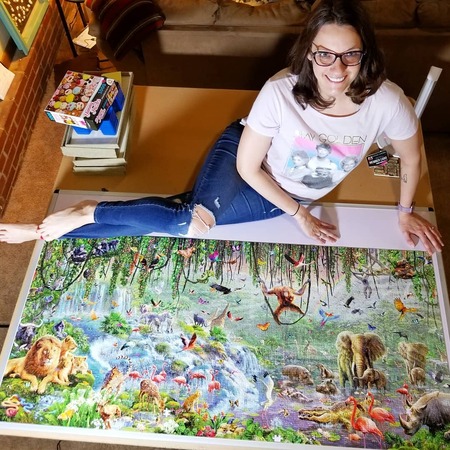 I also have both the 24,000-piece Life (discontinued) and 42,000-piece Around the World. I am not sure when I will start either of those but I was intrigued.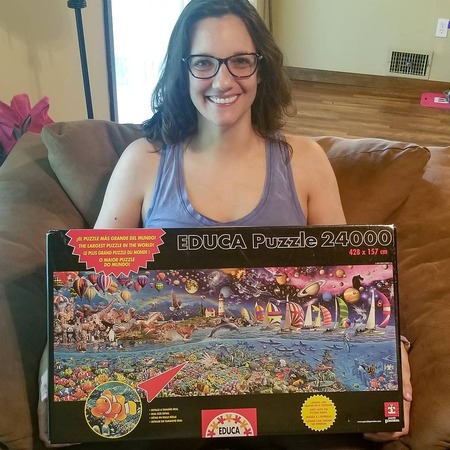 For today's post, I am going in the opposite direction and talking about the 200-piece City Puzzles. There are 6 puzzles in this series - Barcelona, New York, London, Paris, Rome, and Berlin. I was immediately drawn to the detailed illustrations in the series and specifically drawn to the London puzzle.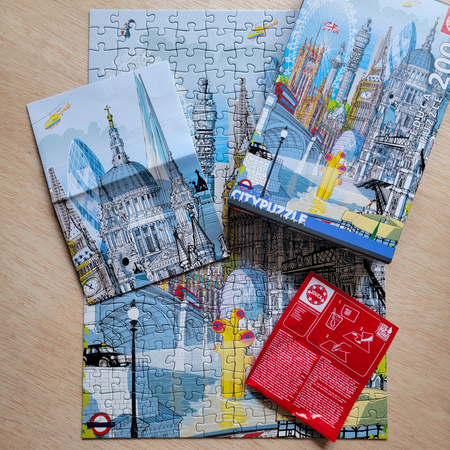 Illustrated by award-winning Italian artist Carlo Stanga, this puzzle is packed with details and subtle references. There are definitely references that I did not get, but the Yellow Submarine The Beatles reference is why London stood out to me.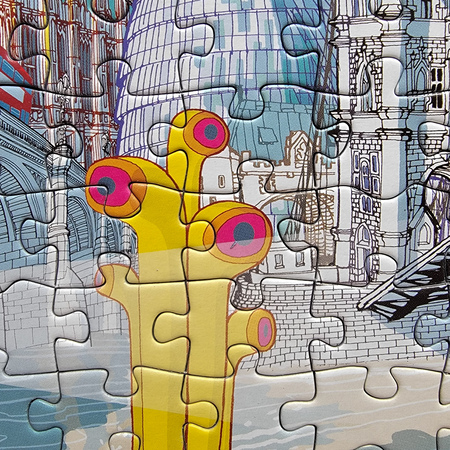 I also noticed Mary Poppins and James Bond flying above the city. As well as a Queen's Guard by the bridge.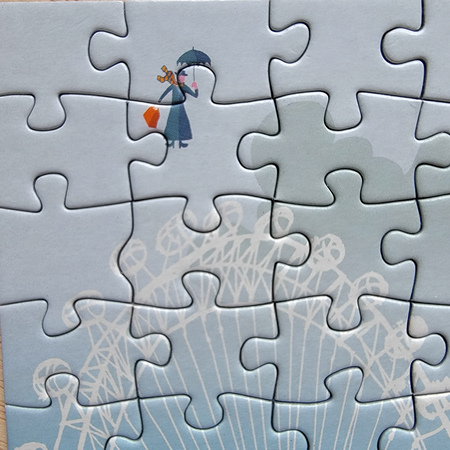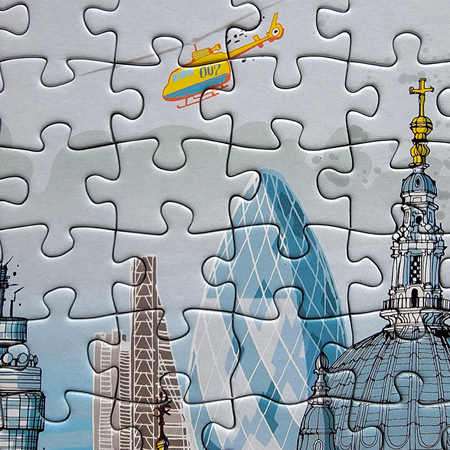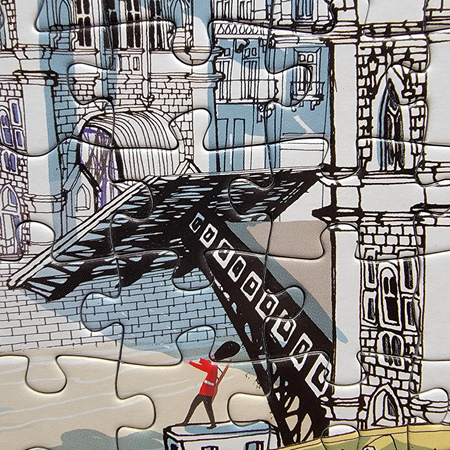 I absolutely cannot get over the details in the buildings I don't know what any of the buildings are and I am sure the green goo represents something. If you know, be sure to let me know because I am so curious!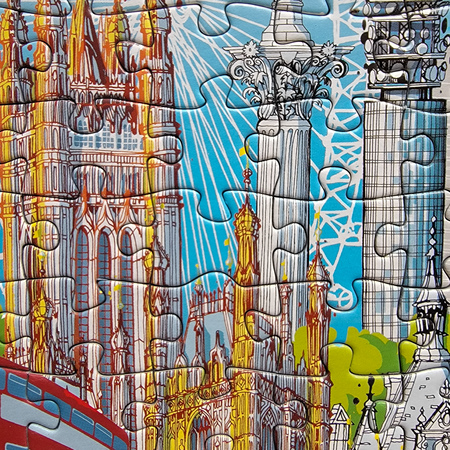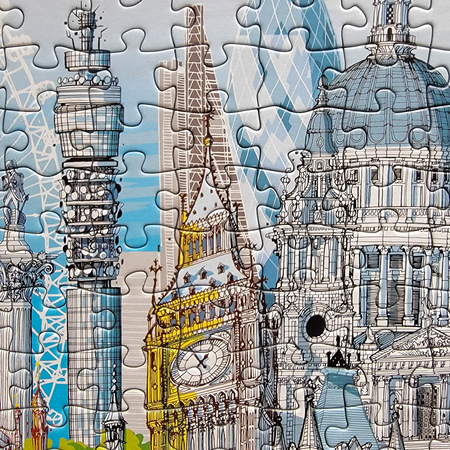 When it comes to Educa pieces, they have a unique cut. There are a handful of pieces that have one side that does not fully interlock. It is like a curvy edge piece, but it can be anywhere in the puzzle.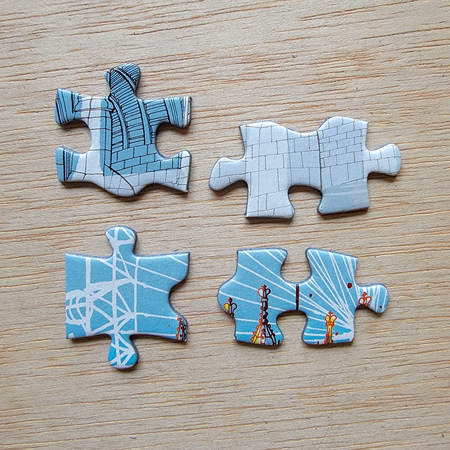 In addition to the unique shape, the pieces are a nice 1.8 mm thick and each is packed with illustration details. The image is clean and crisp making for a highly enjoyable experience.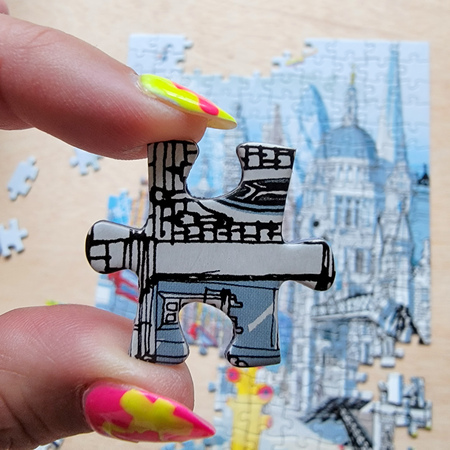 Every so often, I like to take a break from larger or more challenging puzzles. These 200-piece Educa puzzles were perfect for a quick serotonin rush. I did make London slightly more challenging by doing the edges and then assembling them row-by-row. I'll have that timelapse on my Instagram.
Until next time, happy puzzling!

Diane, aka Bizzle's Puzzles