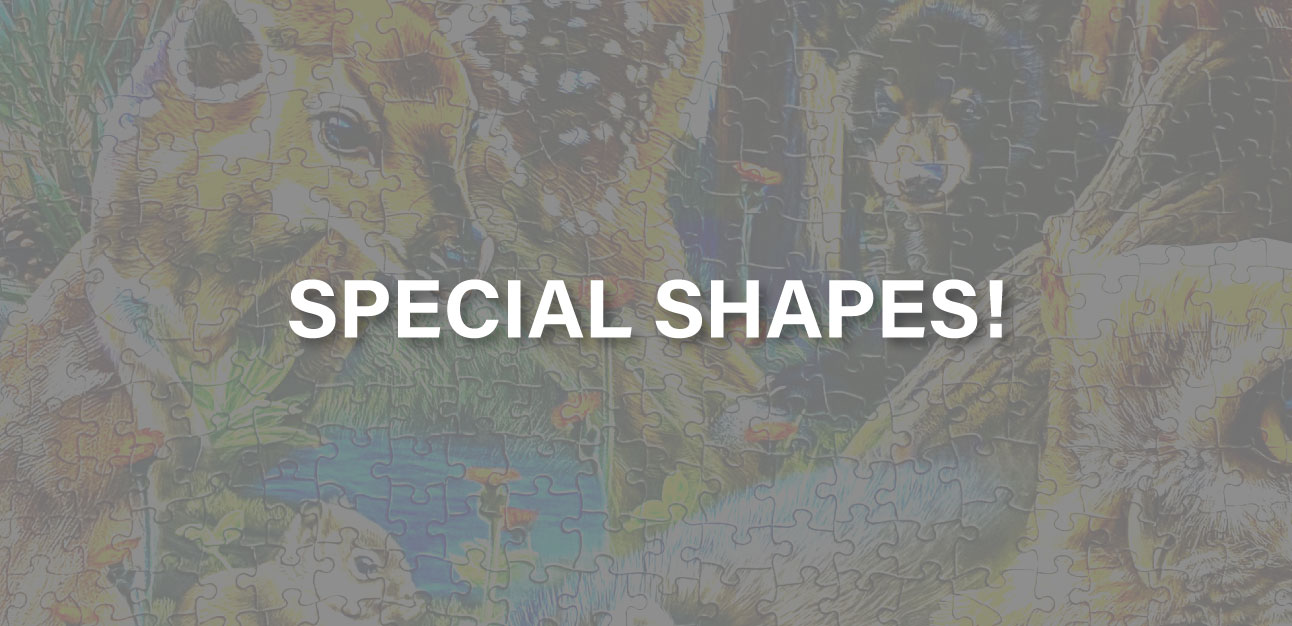 Special Shapes!
I have always thought I had done shaped puzzles by doing the occasional round or square offerings, different from the 'normal' rectangles. Then I unboxed the 1000 piece 'Special Shape' Forest Owls by SunsOut. Now I am hooked!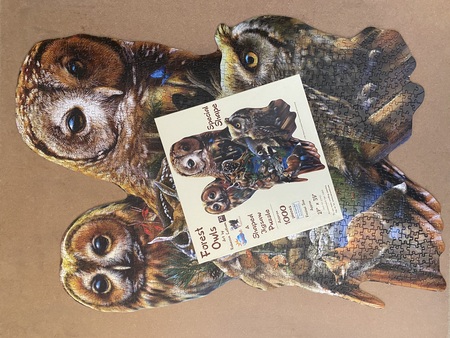 I had to devise an entirely new strategy to conquer this one! My go-to method is to separate all the straight edge pieces out, get the frame together and then begin on inner sections. Well, what is a straight edge here?! A slight curve on the edge of one part of a piece might be a part of the frame or a complete curve on an entire side of a piece might be an edge or NOT!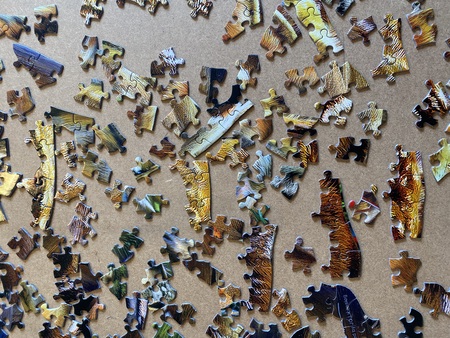 So new strategies were born. I moved inside and started assembling foliage, then individual animals and gradually the entire scene came together.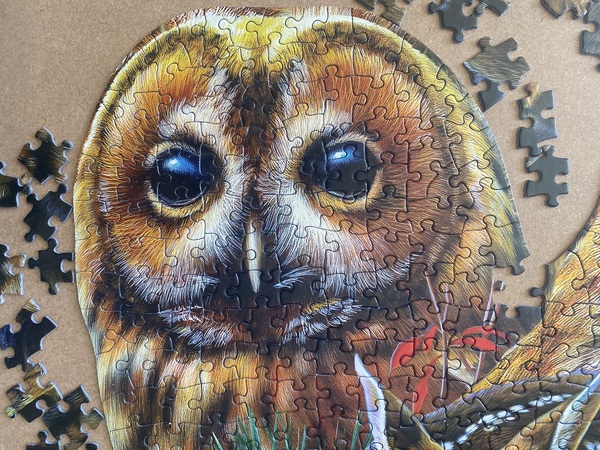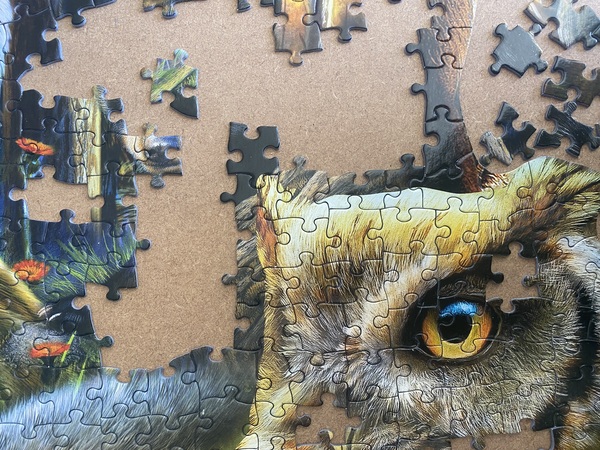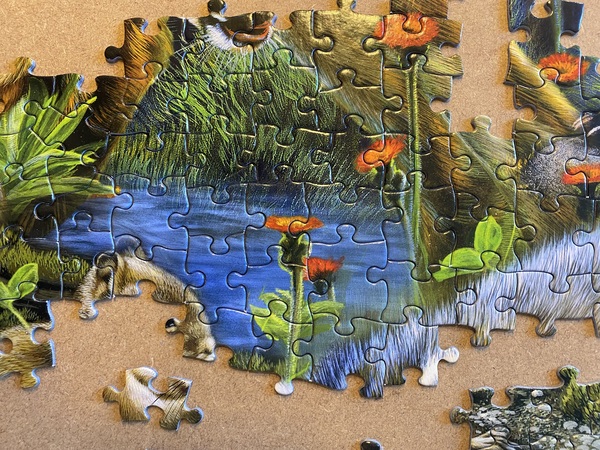 The grandeur and the beauty of this puzzle is not given away by the packaging. The box is 12.5" x 12.5" x 2". The pieces are slightly glossy, sturdy and irregular in size and shape with the finished size measuring at 27" x 39". I had to get a new larger puzzle board to complete this one. Check out this picture of the finished product with my eight year old grandson stretching across for an idea of the size!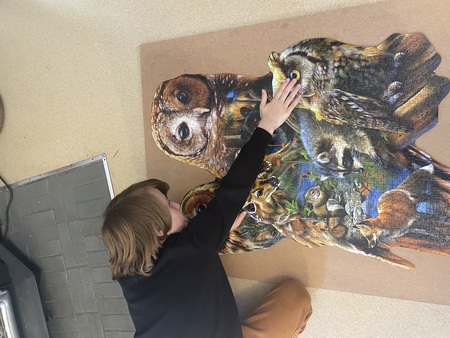 It would have been an extra bonus to have a poster included in this box. The picture on the box is not clear on the details. Also, a poster would have been great to frame as this is a work of art by Rebecca Latham. She is an award-winning artist, known internationally for her detailed and realistic portrayal of wildlife and nature. Rebecca is passionate about her art and because of her love of wildlife, she has given many original pieces to various conservation groups and wildlife rehabilitation centers to be used to raise funds.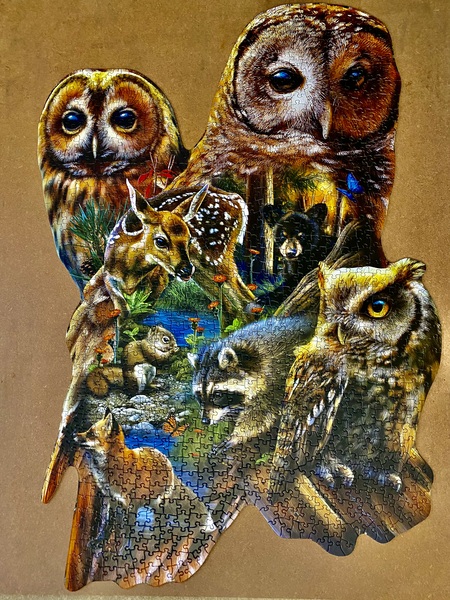 SunsOut offers a wide range of 'special shaped 'puzzles. They go beyond the normal straight edged format and produce many creative complicated shapes that often work with each puzzle theme. All of SunsOut jigsaw puzzles are made in the USA using soy-based inks and recycled board.
One I am hoping to try soon is another 'owl' themed masterpiece. Forest Messenger is a beautiful collage of forest animals by artist Lori Schory.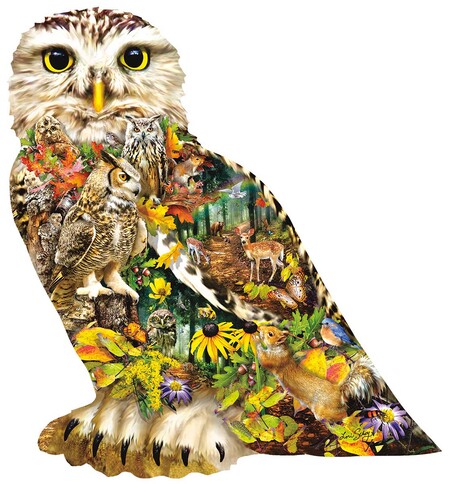 Forest Messenger | SunsOut | 650 pieces

Another beauty, also by this artist is Bath Time, an incredibly colourful scene of birds, insects and flowers all inside a maple leaf shape.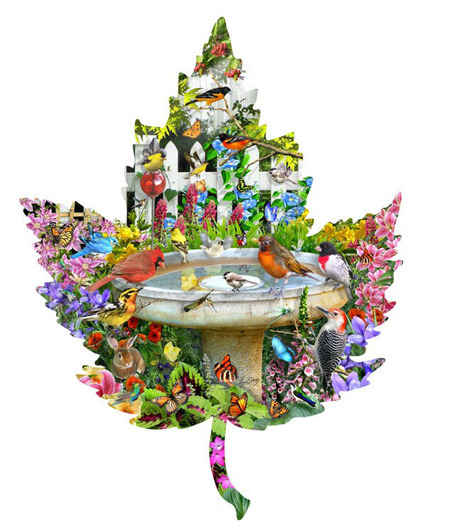 Bath Time | SunsOut | 1000 pieces
Pasture Sunset would be a dream puzzle for horse enthusiasts. Cynthie Fisher has created a meadow of wildflowers and horses inside a horse!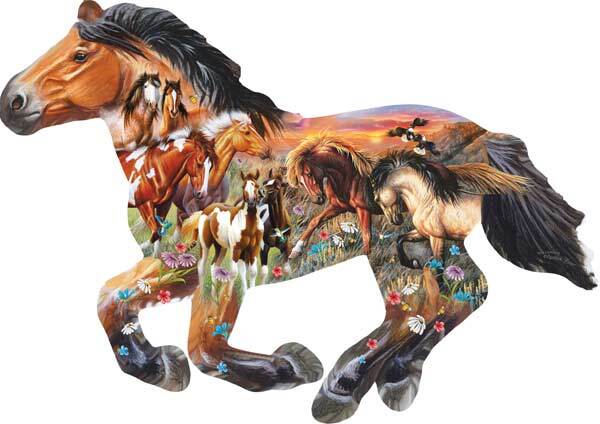 Pasture Sunset | SunsOut | 800 pieces
Or, if you just want colour, try Stained Glass Butterfly.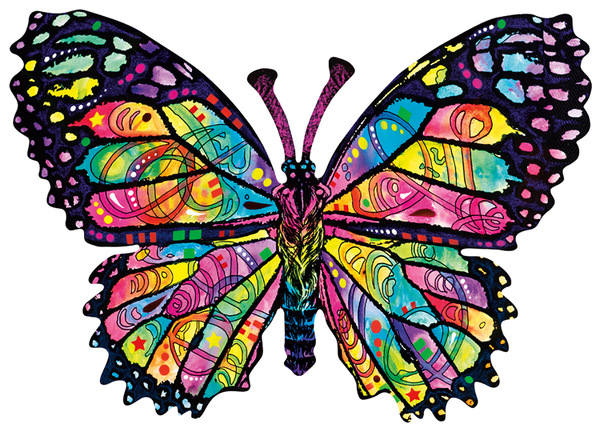 Stained Glass Butterfly | SunsOut | 1000 pieces

So many puzzles!
-Mary Ellen