Waiting for Spring
I was looking over my shelves of puzzles wondering what I would write about this month. Hmmm… March, not my favourite time of year. End of winter, spring is not here yet, sort of dirty snow drifts or just mud! I need something to brighten the mood. Birds!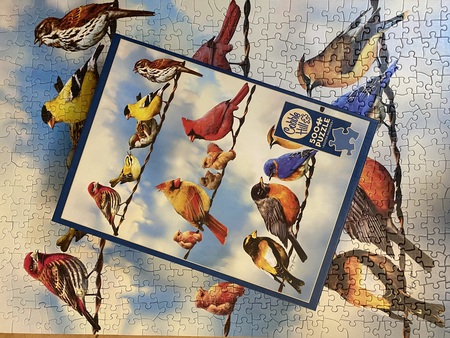 Birds on a Wire by Cobble Hill is a fun colourful pick me up for a dreary pre-spring day. There's a lot of interaction happening between this assortment of feathered friends. Even though this is only a 500-piece puzzle, it proved to have some challenges. Many of the birds shared the same variations of colours. I worked on completing all the birds, then the sky, blue and clouds.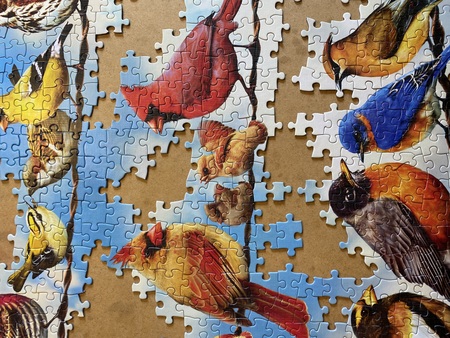 I love the Cobble Hill collection. The boxes are all the same size, 10" X 14", so stack securely. Since 2018, they all include a good-sized poster, always a plus. The random cut pieces, (no two are alike!) have a matte finish and are sturdy and fit together easily. Cobble Hill is a Canadian company that has been manufacturing quality puzzles since 2005.
To truly embark on a spring theme, look to Cobble Hill's 1000-piece 'Country Diary: Spring'. All kinds of new life shining through in this celebration!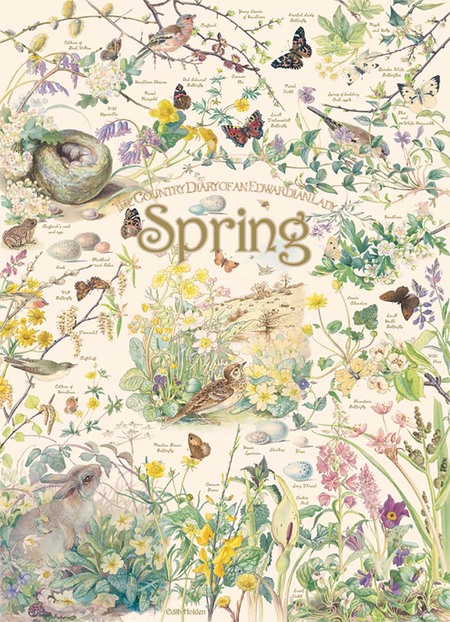 There is no better sign of spring then when the blossoms emerge. Galison's 1000-piece Michael Storrings Cherry Blossoms captures the freshness of spring in this beautiful rendering of blossom season in Washington, DC.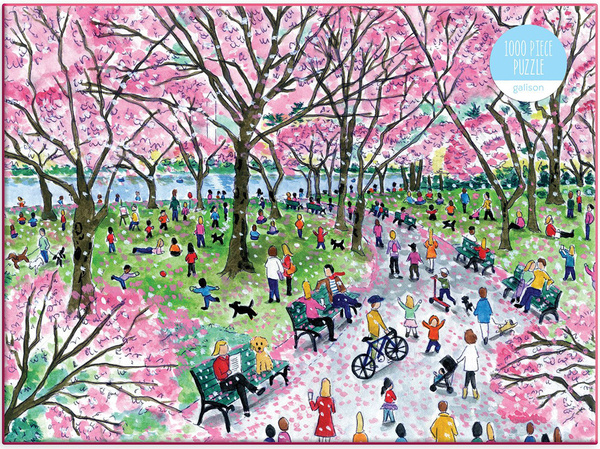 Cherry blossoms are not just a sign of spring in North America though! Check out this amazing masterpiece, also 1000-pieces, 'Cherry Blossoms' by Re-marks showing a spring scene from Asia.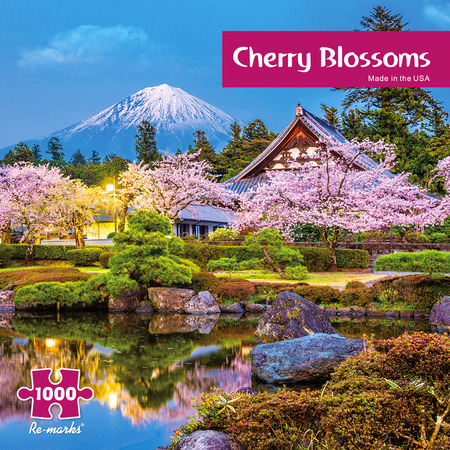 Everyone wants to get into the cherry blossom season! The New York Puzzle Company has brought an antique look into the scene. Their 'Cherry Blossoms' features a 1915 Voque ad. This 1000-piece puzzle features the artwork of Helen Dryden.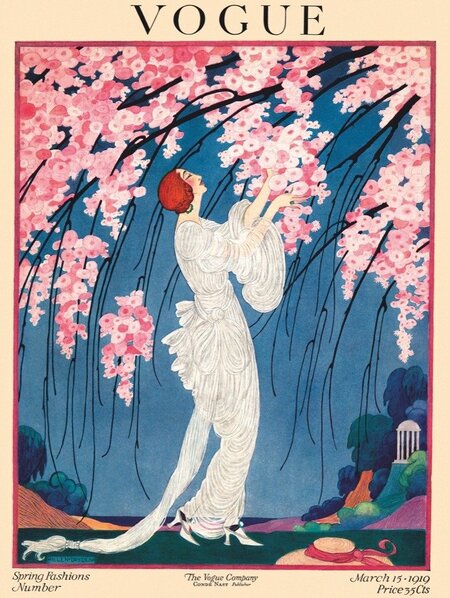 So spring is in the air but has not quite reached the East Coast of Canada. Dream and puzzle on!
Mary Ellen