Foodie Dream Puzzles
Are there any other puzzlers out there that think of themselves as amateur foodies? I am 100% that crazy person taking pictures of my food in restaurants. I don't often post them to Instagram, but I just like to preserve the memory of a good meal and gorgeous food presentations. I mean, we eat with our eyes first, right? One of my favorite meals has to be fish and chips at a tiny little dive-ish place in London. Or this rotating seasonal menu item at The Plantation House. Or the best Lilikoi tart in Maui. Ok, ok, I could seriously go on and on and on…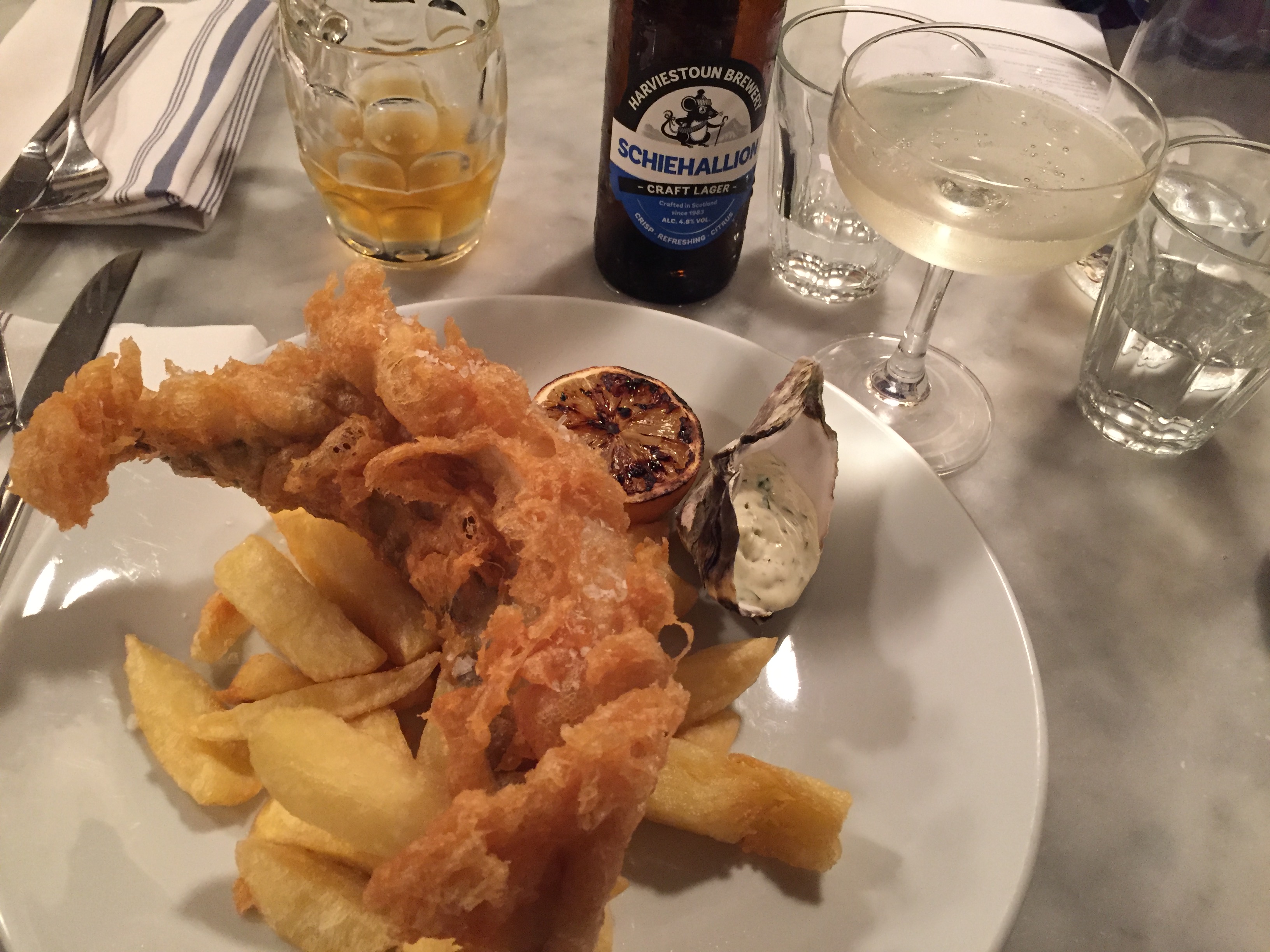 London Fish and Chips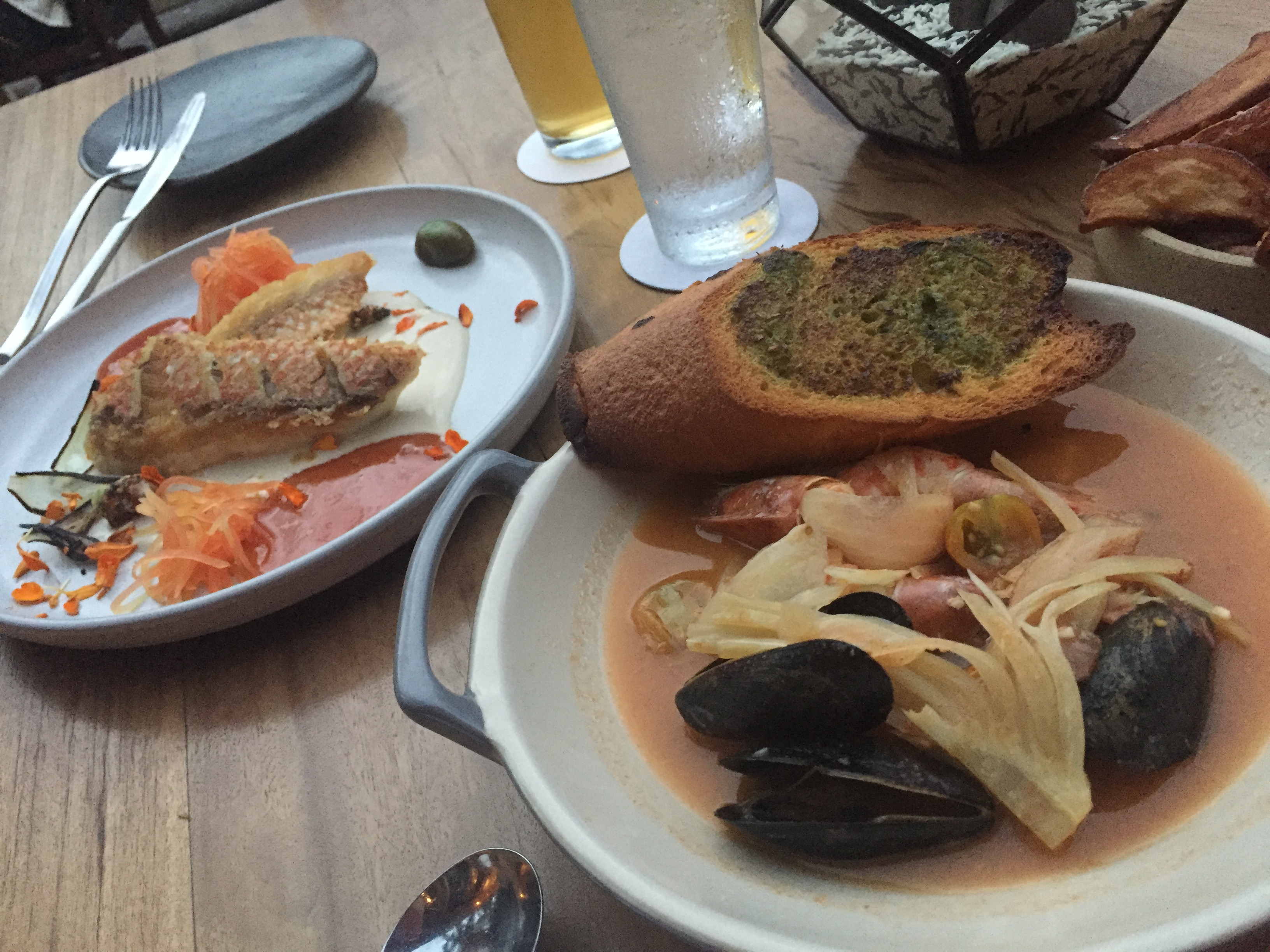 The Plantation House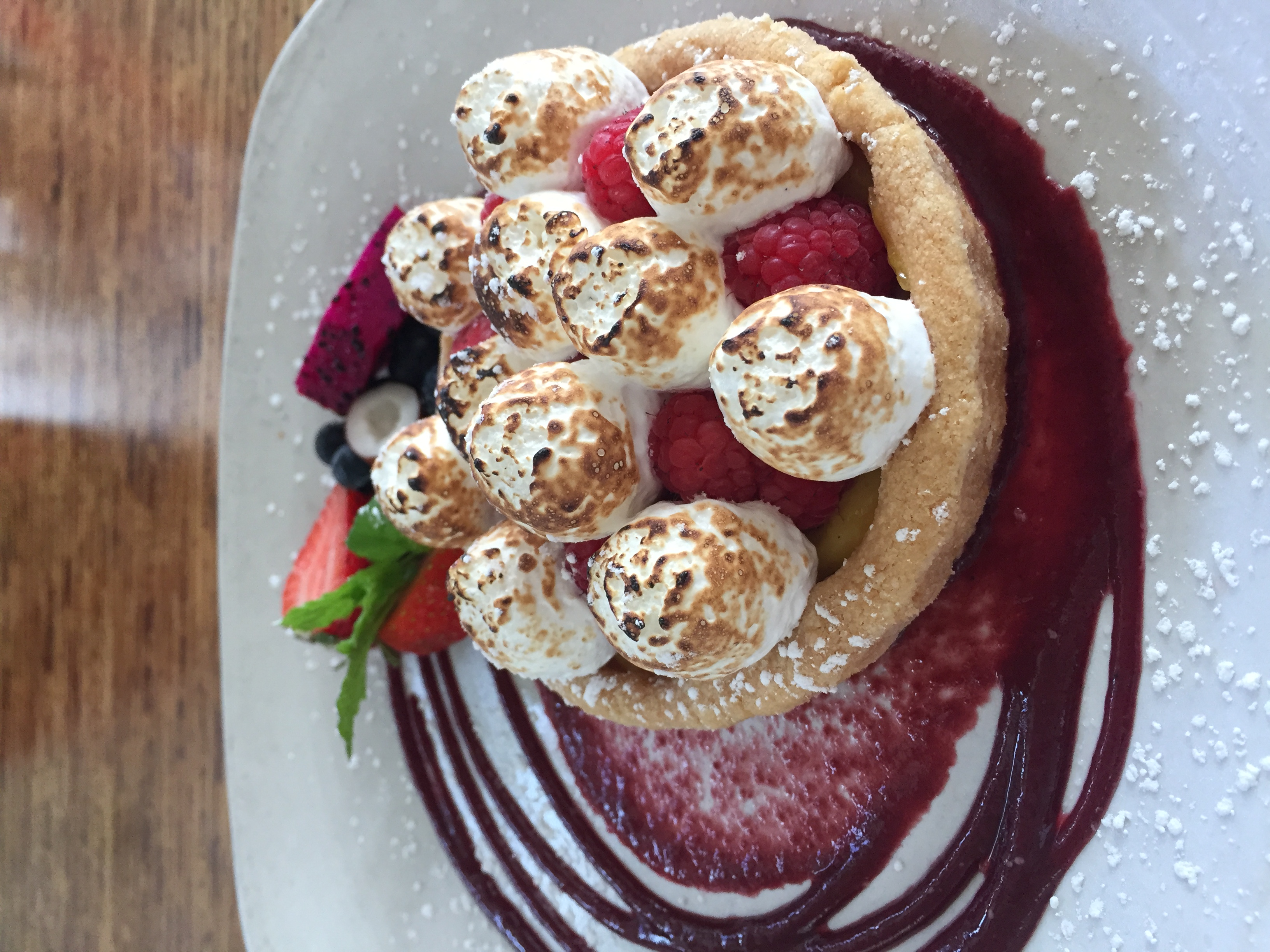 Lilikoi Tart
And I don't think you can call yourself a true foodie until you've shut down a restaurant and they didn't make you pay for your food. Yes, you heard me. A friend and I were deep in conversation at one of our favorite Thai restaurants here in Cincinnati, when all of a sudden the lights just shut off. Stunned, we looked around, and not only was every single other customer gone, but we were the only ones in the restaurant! No kitchen, no wait staff. No one! We wandered up to the register, hung out awkwardly for about five minutes calling out to an empty restaurant, and then we just left in utter bewilderment, not having paid the bill because like so many millennials today, we only carry plastic, not cash. It was truly one of the craziest food experiences I've ever had!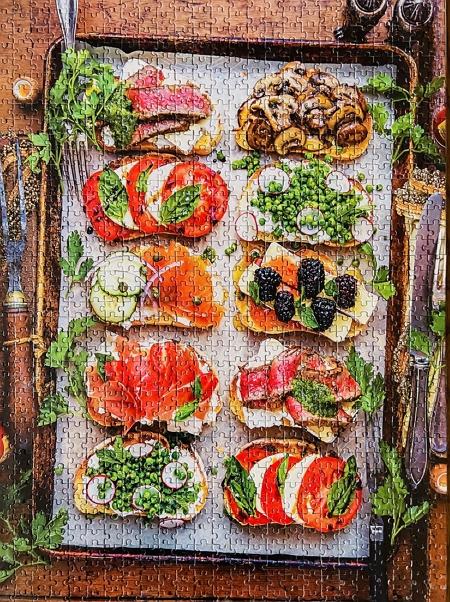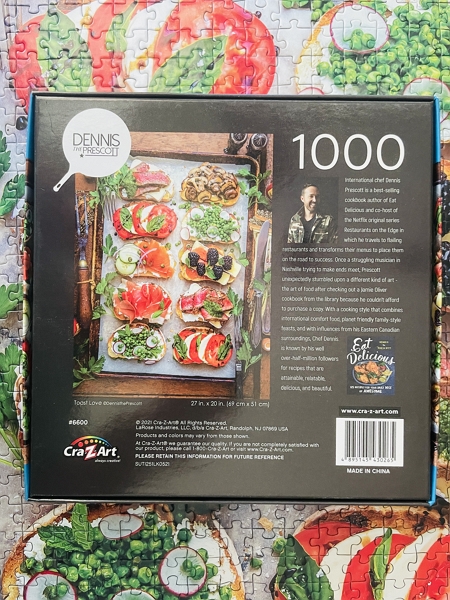 So, what better puzzle for a foodie, than this gorgeous Toast Love by Rose Art. This puzzle features an absolutely mouth watering photograph from Dennis Prescott, a musician turned Chef, who makes and takes tantalizing recipes and photographs of his beautiful and stunning food.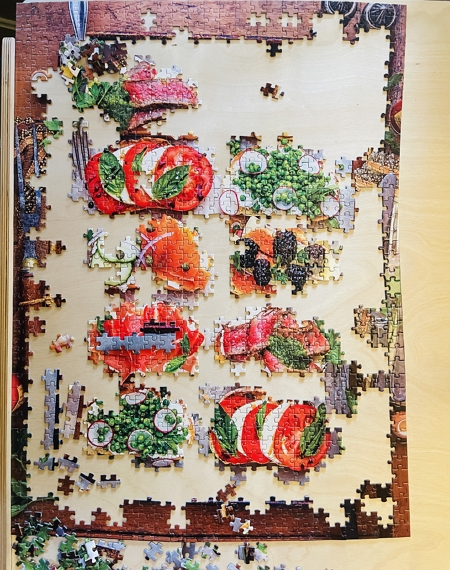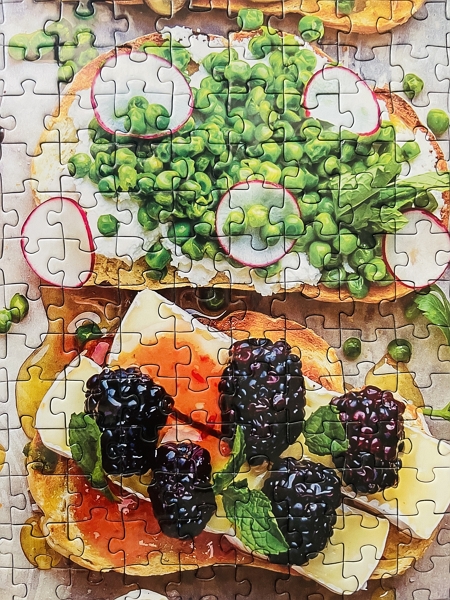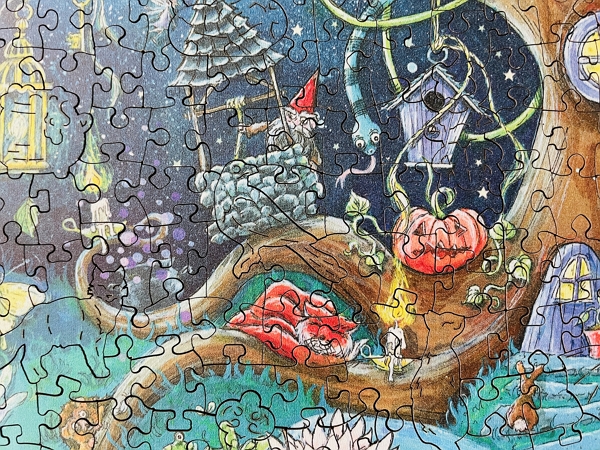 The detail in this puzzle is exquisite. I'm serious, I was about ready to pick up the pieces of that blackberry/brie/jam toast and eat the cardboard, it looked so good! This puzzle was so much fun to work. I definitely built it in toast sections, and then just filled in the background. The bright colors offset by the swirls of balsamic, flakes of salt, sprinkled peas and capers- oh, everything about this puzzle is just a foodie puzzler's dream!
CraZart owns both RoseArt and Kodak puzzles, and all three of these brands specialize in bright and colorful images! If you're in love with Dennis Prescott photography like I am, check out these other foodie dreams come true:
This Cheese and Charcuterie puzzle with those gorgeous blueberries and strawberries…YUM!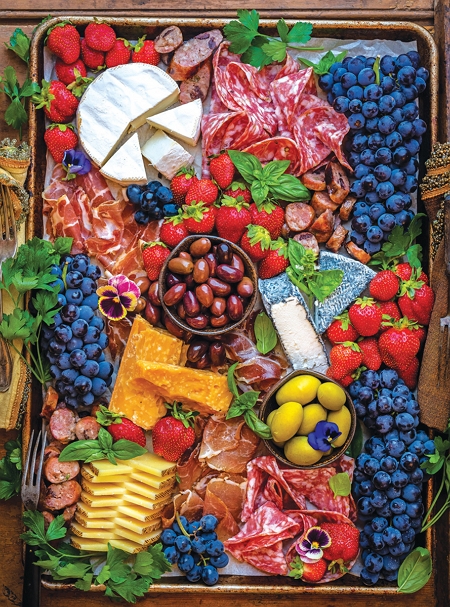 Cheese & Charcuterie by Rose Art
Puzzling sushi makes me wonder if I could puzzle using chopsticks…maybe a blog topic for next year??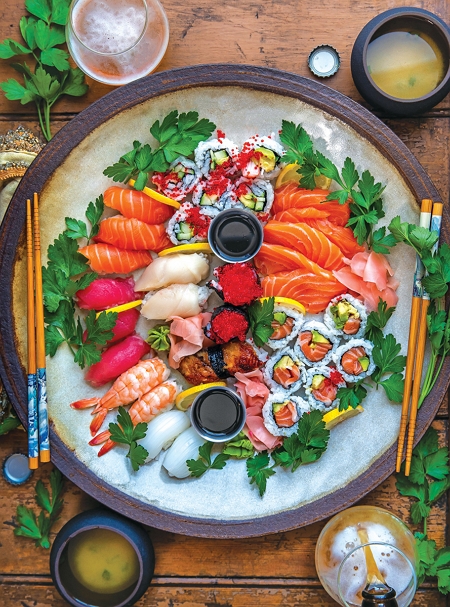 For the burger lovers out there- Dennis Prescott has you covered too!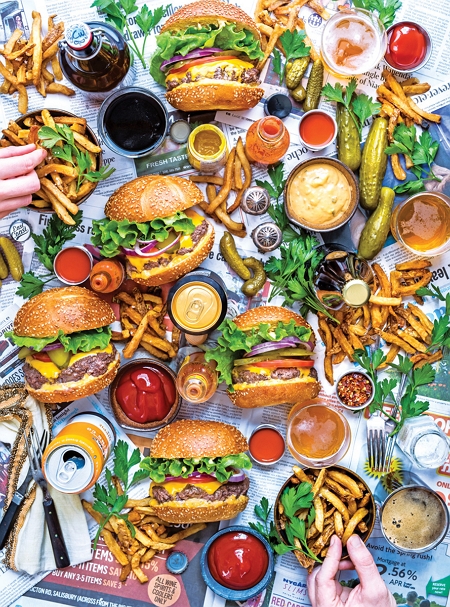 Now, this next puzzle? Harvest Feastival by Gibsons is the epitome of how I look and feel after indulging all my foodie dreams! This adorable passed out mouse with the extremely overtaxed buttons barely holding his vest together … we've all been there right?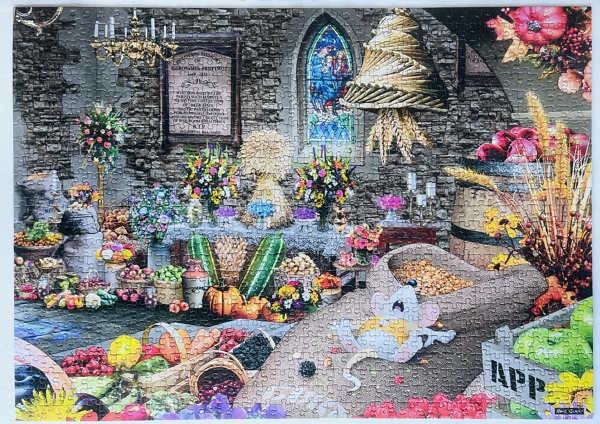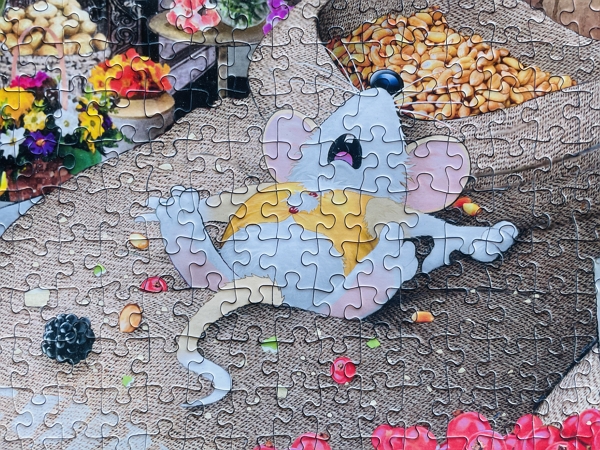 Now if you haven't done a Gibsons puzzle yet- you're missing out! Their pieces are so thick and luxurious, and this puzzle was just a treat from start to finish! Mike Jupp specializes in these amazing cartooney designs, and I was drawn to this mouse because he reminds me so much of that food coma that takes over when you've just overindulged in way too much foodie goodness! But if you feel you recognize this style, his art graces various wasgij puzzles, as well as the I Love … Gibsons series, and many others! Puzzling together his humorous cartoons are always a treat, and this puzzle was no exception!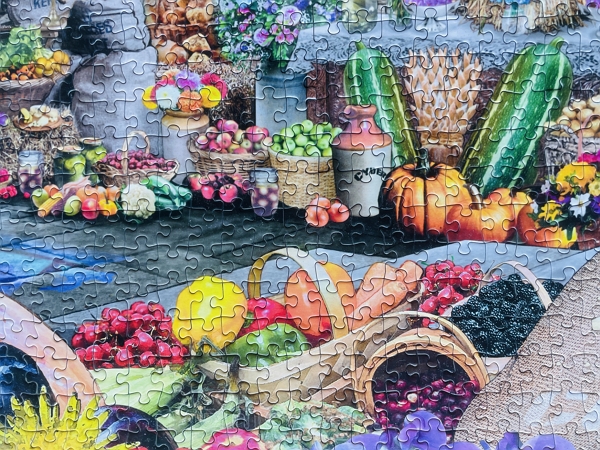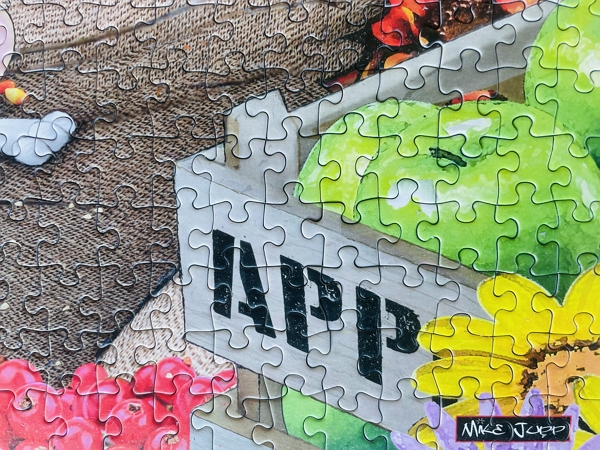 The amount of food related puzzle images available literally gives my foodie heart joy! So if you enjoy eating with your eyes first, here are a few other puzzles to tantalize your puzzle taste buds!

I had to include this pop tart puzzle- who doesn't absolutely love a good brown sugar cinnamon pop tart (no arguments- it is the best one!!)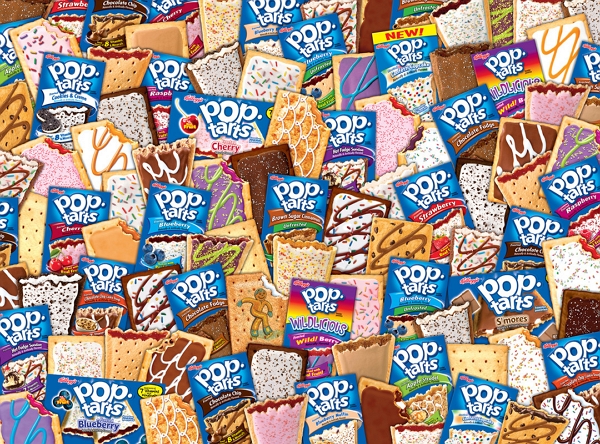 I'm a breakfast/brunch gal all the way, and there's just something about the bright colors of this puzzle that has me drooling.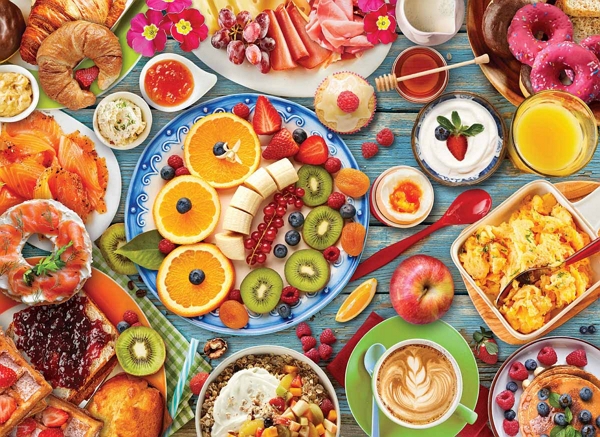 Breakfast Table by Eurographics
Shaped puzzles are always such a fun treat, and what better way to experience a floral piece of pizza than with this gorgeous Galison puzzle.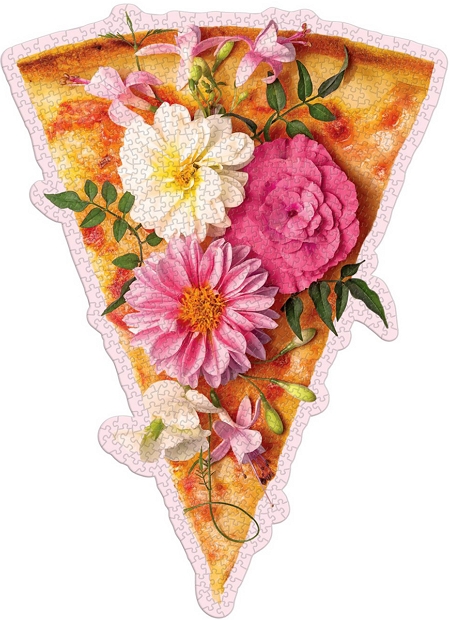 And last but not least, I have to bring it full circle, back to a RoseArt puzzle, but this time with a delectable dessert puzzle- another puzzle that would make me think twice about eating some cardboard pieces…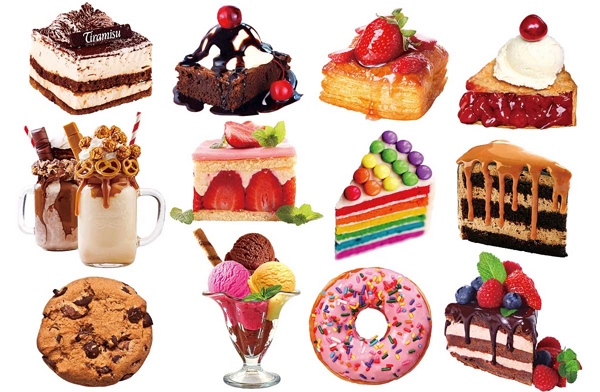 I hope you enjoyed feasting with your eyes, while I brought my foodie puzzling dreams to reality! Until next month my Jigsaw Junkies - happy Thanksgiving, happy feasting and happy puzzling!
Amanda @600hoursofpuzzle
5 Stars
Susan - Alpharetta, GA
Yum! These all look delicious!
5 Stars
Suzie - Fairhope, AL