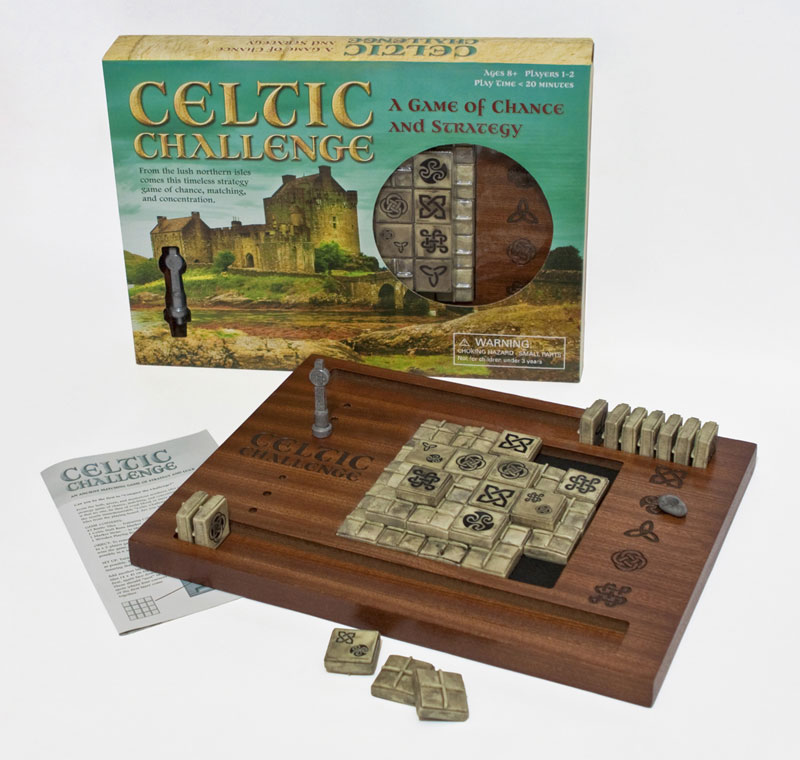 PLAY A CLASSIC GAME RICH IN CELTIC TRADITION Play either solo or with a partner in this strategic game of matching and chance which requires your undivided attention. Celtic Challenge is an ancient game beautifully crafted with a handsome hardwood board, 45 rustic tiles bearing traditional Celtic symbols, a Celtic staff to designate rounds, and embossed marker stone. Few if any have dared to clear all tiles from the board in one game, but who knows? You could be the first.
The Find It Celtic Challenge is a family game for one or more players to enjoy, ages 8-98!
Winner of the Oppenheim Toy Portfolio Gold Seal Award and Parent's Choice Recommended.