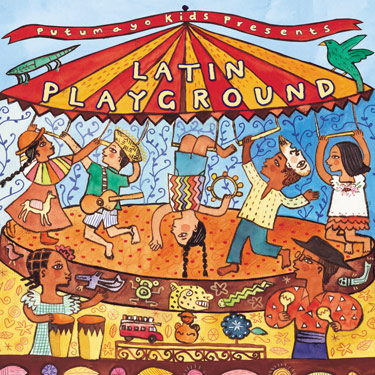 Putumayo invites children of all ages on a fun and educational musical journey through Latin America with Latin Playground, a collection of upbeat songs by well- known artists from Cuba, Mexico, Puerto Rico, Uruguay and more. Putumayo's highly successful and critically acclaimed series of world music for kids has introduced children to world music from more than 20 countries and Latin Playground continues in the same tradition.
2003 ALA Notable Recordings for Children Award. 2002 NAPPA Gold Award.
Listen to tracks and download lyrics and teaching guides here.