Jigsaw Puzzle Mat
A jigsaw puzzle mat is a great way to keep your work secure when you need to take a break from puzzling for a while. Available in many shapes, sizes, styles and colors, there's sure to be one for your exact needs.

Also called puzzle storage mats, roll-ups and portapuzzles, puzzle mats come in many materials including plastic, rubber and felt. They are also used differently depending on the style you choose.

The most common style of puzzle mat is the roll-up style. It's very convenient and simple to use: just lay the mat flat on your work surface and build your puzzle right on top of it. When you need to take a break or put your puzzle away, simply roll the mat right up, puzzle and all. When you're ready to work again, roll it back out and you'll find your puzzle intact, waiting for your return.

The portapuzzle style is slightly different. It resembles an artist's case…when open, work your puzzle right in the middle of the case. When you're finished, simply close the two side flaps and you can carry your puzzle wherever you travel next.

Using a jigsaw puzzle mat is an easy way to organize your puzzle and pieces together making it more convenient to work your puzzle while taking up less space.
---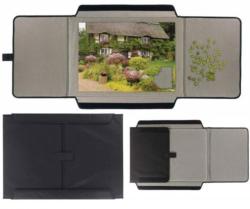 $69.99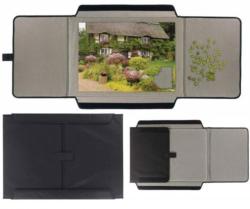 1000 Pieces
$64.99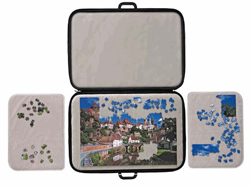 1000 Pieces
$84.99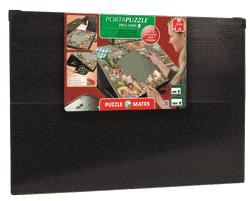 1000 Pieces
$89.99