The Hardest Jigsaw Puzzle
Ever wonder what the most difficult jigsaw puzzles in the world are? Take a look at these impossible puzzles.
Silver (Krypt)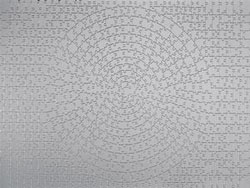 We're often asked, "What is the most difficult puzzle?" Well, you've found what is probably the ultimate challenge for those who like their puzzles tough! This puzzle has no pictures, instead, it is simply 654 silver pieces, with a circular center and surrounding pieces making the finished jigsaw a plain rectangle. Build it by the shape of the pieces - not for the faint of heart! Puzzle measures 27" x 20" when complete. Released in 2012.
Musical Notes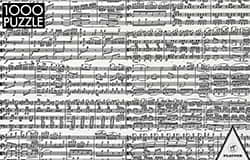 Music lovers will appreciate this puzzle—and it is sure to bring a new challenge to the table with such fine detail. 1000 Pieces. Finished size: 26.5" x 17.4". The String Quartet No. 3 in D Major, op. 18, No. 3, written by Ludwig Von Beethoven between 1798 and 1800.
Buttons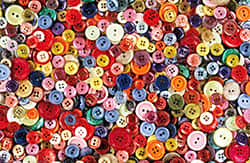 This 1000 piece puzzle offers a true challenge. Are you up for it?