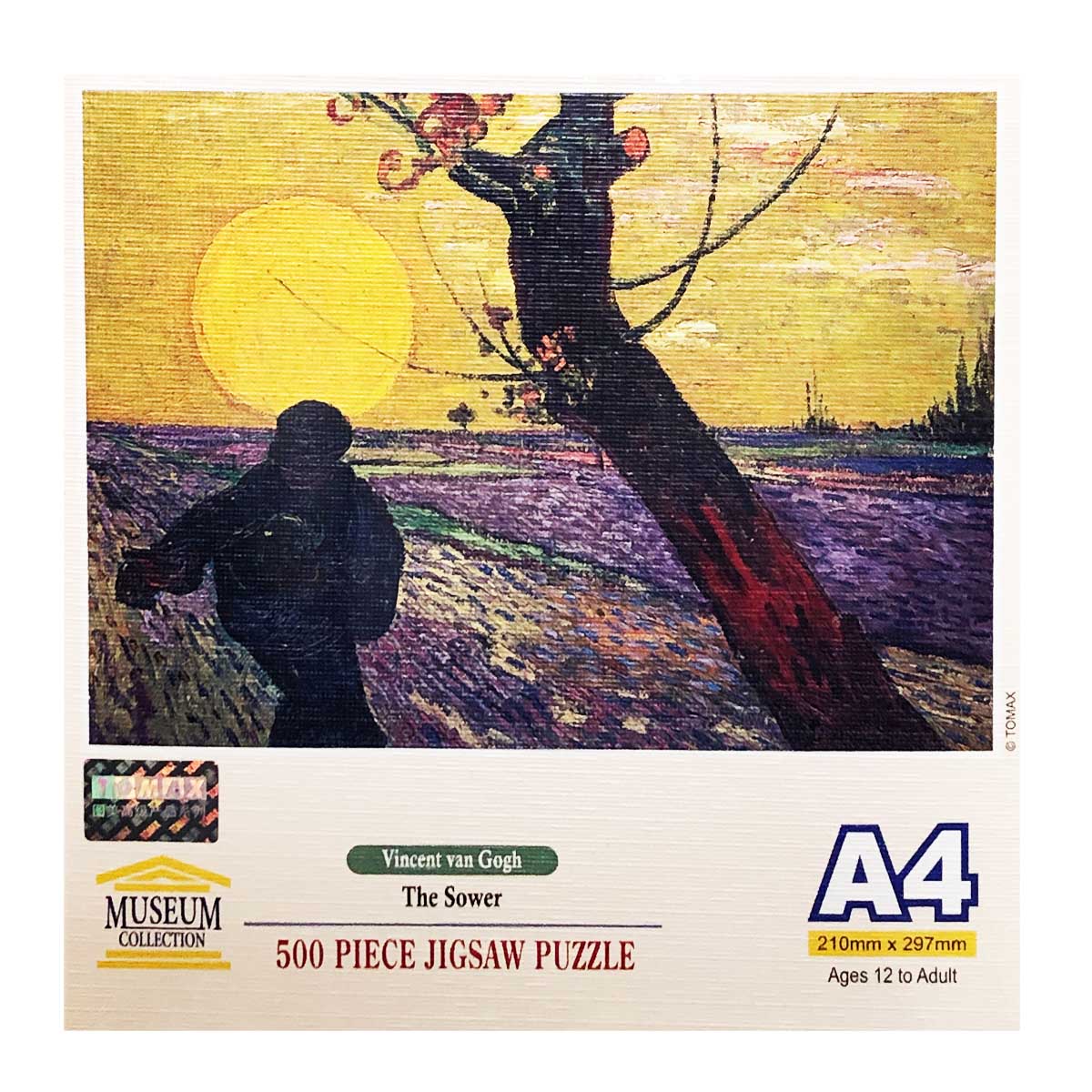 Completed puzzle is approximately 8.3" x 12". This puzzle is a part of the World's Smallest Puzzles collection.
The Sower Mini Puzzle
Guaranteed to ship on Monday, January 30.
Free Shipping On Orders $75+
About Tomax Puzzles The Sower Mini Puzzle
Themes: Fine Art
There are no reviews yet for this product - Be The First!